Smell Your Best No Matter What With AXE On-The-Go Deodorant Wipes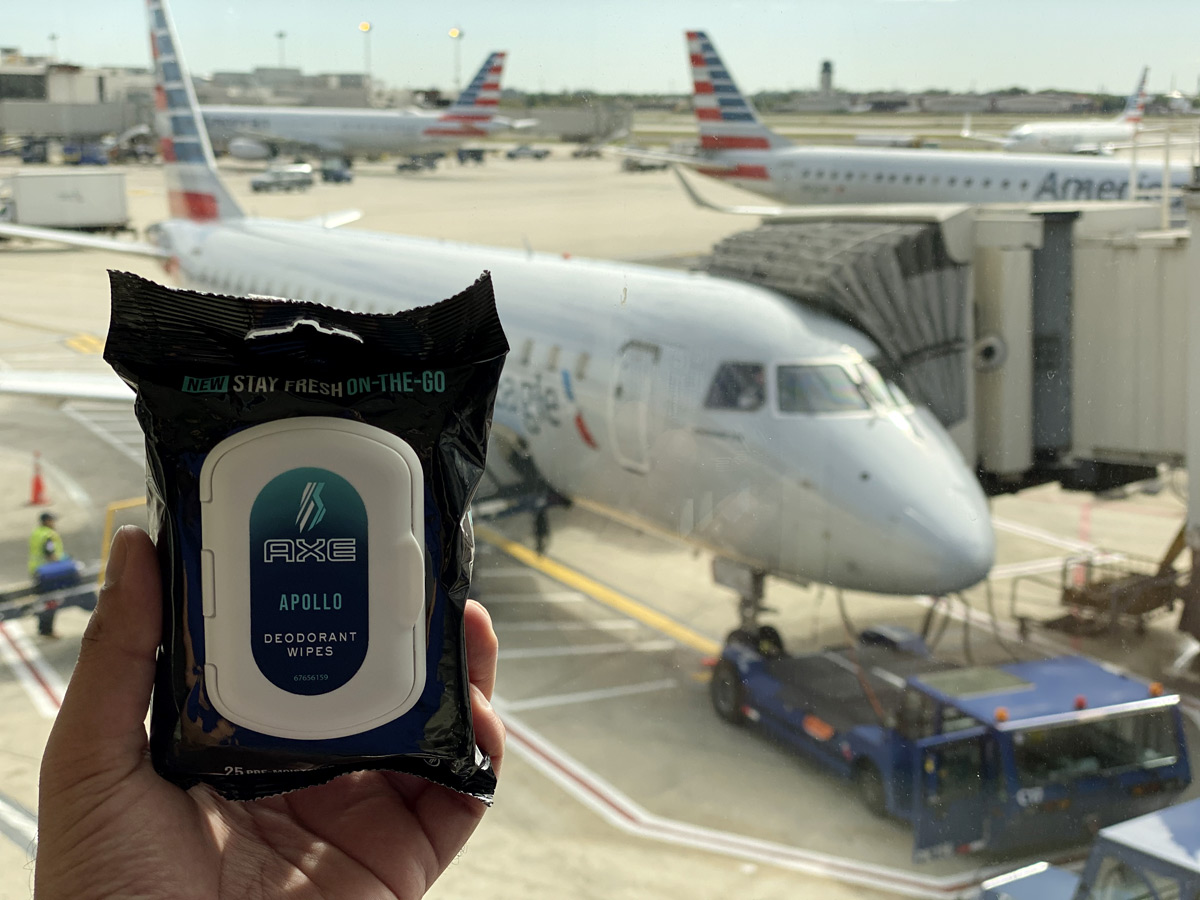 As someone who travels extensively, I cannot tell you how many times I land at my destination and catch a whiff of my pits, only to recoil in horror. Because lets face it, it's easy to work up a sweat when you're racing between airport terminals with limited time, or dealing with any of the other stresses associated with air travel.
While ideally I'd prefer to hit up my hotel and get a much-needed shower before meeting with clients, that's not always possible. So I quickly visit to the restroom, where I apply some extra deodorant and wipe down my face with water. It's not perfect, but it's better than nothing.
But what if I told you there was a better way to freshen up after a workout, before a meeting, during travel (air, car, train), or on the way to meet up with friends or a hot date? Introducing AXE On-The-Go Deodorant Wipes, a new offering from Unilever.
As the name suggests, AXE Deodorant Wipes are pre-moistened, alcohol-free wipes that help to wipe away odor for a refreshed feeling anytime, anywhere. It also comes packaged with a built-in lid to ensure freshness down to the very last wipe.
It features a classic, sophisticated Apollo scent with crisp notes of green fruits, sandalwood, and sage to keep you smelling great. Drop these portable and resealable packets into your backpack, gym bag, or suitcase and use them while you're on-the-go.
Overall, I couldn't be happier with AXE On-The-Go Deodorant Wipes, and I make sure to bring them with me wherever I go, so that I'm always just a wipe away from smelling nice and fresh. And it's cheap insurance, with a 25-count package only setting you back $5 and change.
So what are you waiting for, make sure you pick up a pack of AXE Deodorant Wipes the next time you are out shopping. Trust me, you'll be glad you did!