Celebrating AXE Gold Temptation On The Open Seas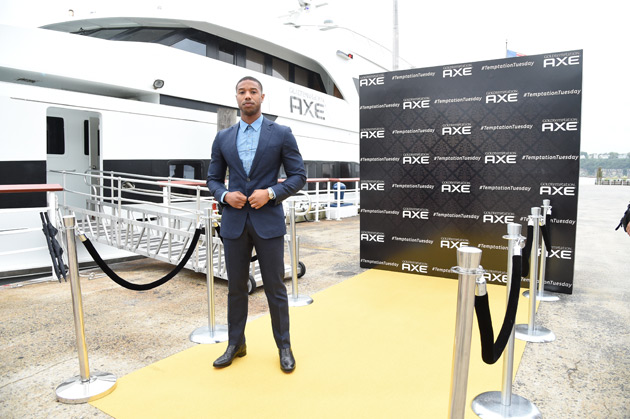 Last month, I told you about AXE's Summer of Temptation campaign, along with the launch of their new Gold Temptation fragrance. Earlier this week, AXE held a yacht party at Pier 81 in New York City to introduce us to the new line. The event was originally scheduled to coincide with Gold Temptation's release last month, but Tropical Storm Andrea unfortunately threw a wrench into those plans..
Mother Nature once again tried to rain on our parade (literally), but we weren't about to let rain get in the way of things. So we posed for a quick photo op in front of the yacht and then quickly got on board. Once we all got situated, they pulled away from the dock and headed out on a tour of the city. Despite the rain, many of us braved the elements to enjoy the beautiful scenery along the way.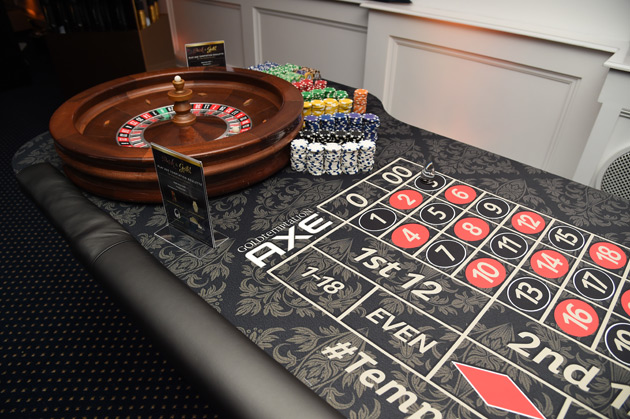 Actor Michael B. Jordan ("Friday Night Lights", the upcoming The Fantastic Four movie) was also on hand for the celebration, as Jordan has teamed up with AXE for their Summer of Temptation campaign. Michael also went behind the camera for the first time to direct and co-create a short story video with AXE about human temptation spanning dating, food, money and more. The short debuts next month, so stay tuned.
As you can see from these photos, the inside of the boat was completely transformed, with a roulette table, a number of bars, and waiters and waitresses walking around serving us all kinds of goodies. Yes, the life of a journalist can be tough at times..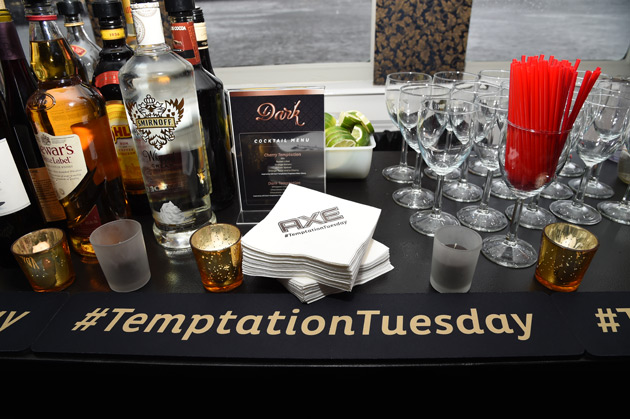 But we were here to learn about AXE Gold Temptation, an evolution of the brand's #1 best selling fragrance AXE Dark Temptation, which launched back in 2008. Developed by IFF, Gold Temptation opens with a burst of crisp citrus and pear, fused with exotic spices like cardamom and coriander for a bold, aromatic quality. A hint of fresh ginger evolves into notes of bright golden amber, followed by molten chocolate and rich cedarwood to round out the scent.
It's a sophisticated addition to the AXE Temptation line, and I think it's going to be another huge success for the brand. AXE Gold Temptation is offered in Bodyspray, Deodorant, Antiperspirant, 2-in-1 Shampoo and Conditioner and Shower Gel, so no matter which you prefer, there's an application that'll suit you.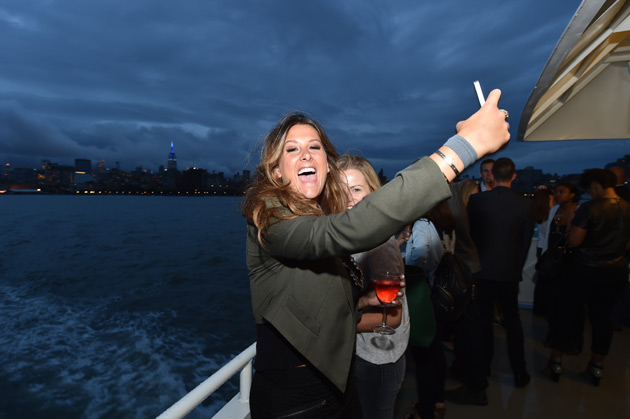 So the next time you're out shopping, make sure you check out AXE Gold Temptation, as I really think you'll enjoy AXE's new scent!