Win A Limited Edition AXE X-Men: Days Of Future Past Gift Set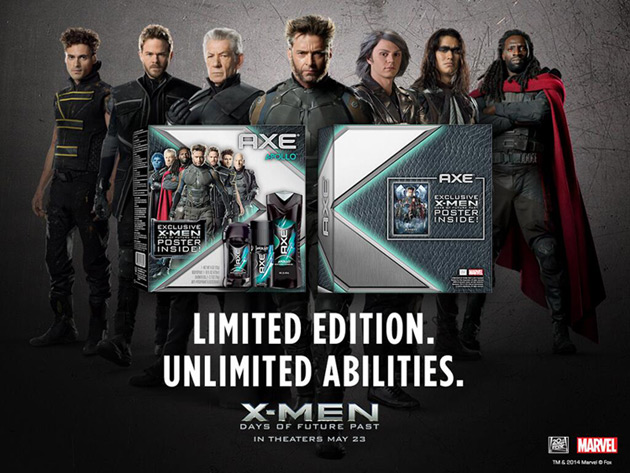 As you might have heard, AXE recently announced a partnership with the upcoming 20th Century Fox movie X-Men: Days of Future Past that hooks fans up with movie-themed gift sets, new content, and access to the star-studded film premiere.
To help guys unleash their confidence by looking and smelling great, AXE is releasing limited-edition gift sets featuring an exclusive X-Men: Days of Future Past poster inside. These custom gift sets come in four popular AXE fragrances that were developed by the world's top perfumers and include Phoenix, Apollo, Anarchy, and Dark Temptation. Each pack includes a bodyspray, shower gel, and anti-perspirant and have a suggested retail price of $10.00.
In celebration of this partnership, AXE wants to give one lucky Guys Gab reader an X-Men: Days of Future Past gift set, along with 2 free passes to see X-Men: Days of Future Past!
Pretty sweet, right? You can enter the contest below:

We'll pick a winner at random on Thursday, May 29th at 5pm EST.
Good luck!