Particle Face Cream Makes Men's Daily Skincare Easy
An August 2017 survey by Statista revealed that only 16% of participants in the 50 and over age group followed a skincare routine, whereas 29% of participants aged between 18 and 34 followed one.
Global demand for products, like skin creams, is rising as men become increasingly aware of the importance of looking after their skin.
The American Academy of Dermatology Association gives skin care tips for men and says it is time for men to evaluate their skin care routine and learn more about how to take care of the largest organ in their bodies.
Men's skin doesn't have any magic, inbuilt protection. There is no question that it needs care and the earlier they start taking care of it the better. Caring for it and protecting it from excessive exposure to UV light is the best way to ensure healthy, youthful-looking skin.
Men need to care for their skin
Men often neglected a daily skin care routine in the past because they thought of skincare products as "unmanly."
Men's skin is naturally tougher, thicker, hairier and oilier than women's skin but as they age, it also loses its elasticity. It also bears the brunt of exposure to harsh UV rays and toxins in the environment. Fine lines and wrinkles start to appear and sun damage, such as discoloration and dark spots, becomes noticeable.
Men are armed with far more access to information than ever before today and they are becoming more aware of the benefits of self-care. They are starting to realize that if they look after their skin and protect it from the sun, they can look far younger for longer.
Their predecessors may have distrusted skincare products but now men are looking for those made with their unique skin challenges in mind. Shaving, for example, has always been a challenge as it sensitizes the skin.
Red bumps, ingrown hairs, irritation and rashes are all problems associated with shaving and men appreciate creams that can solve these problems.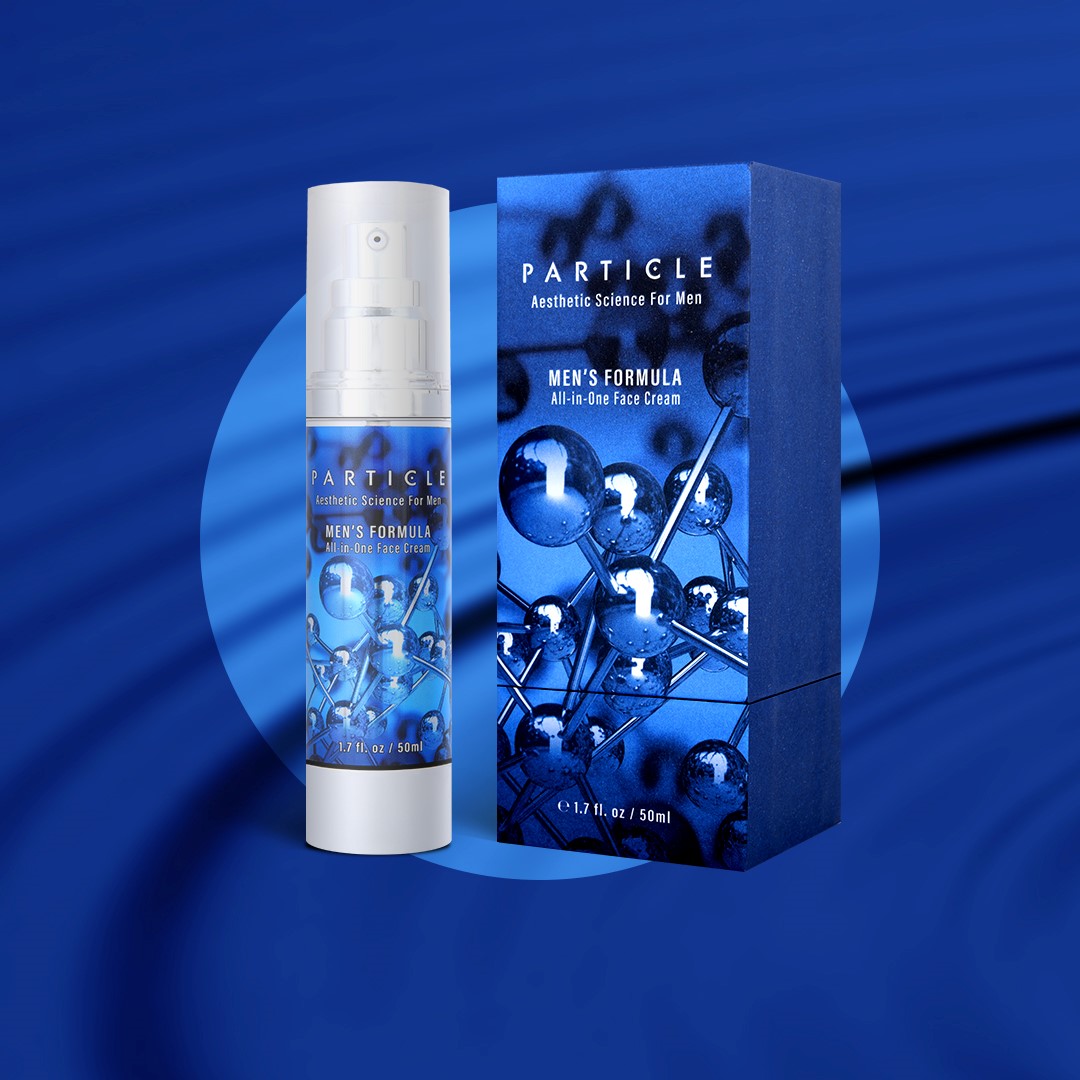 A product specially formulated for men
Particle is a new skincare product specially formulated for men by expert biochemists. They knew they had to come up with a product that was easy for men to apply.
And the more benefits they could include in one product, the better they believed it would be accepted. Their formulation uses a variety of ingredients to enable men to experience many different benefits from applying only one product.
Six benefits from one cream
A daily skincare routine helps to cleanse, moisturize, repair and protect the skin. Many men would rather have no skincare routine at all than having to apply many different products every day.
The genius of Particle is that all of the benefits come in one product. Men only have to use one cream to experience the following benefits:
Skin becomes firmer and wrinkles less obvious.
Dark spots due to sun damage start to fade.
Bags under the eyes start to disappear.
Redness and razor burn from shaving improve.
Skin appears moisturized and smooth.
Skin is nourished and rejuvenated.
Particle is not only simple to use but can help to save money too. Men can use one product to achieve the results they are looking for instead of having to buy multiple expensive products.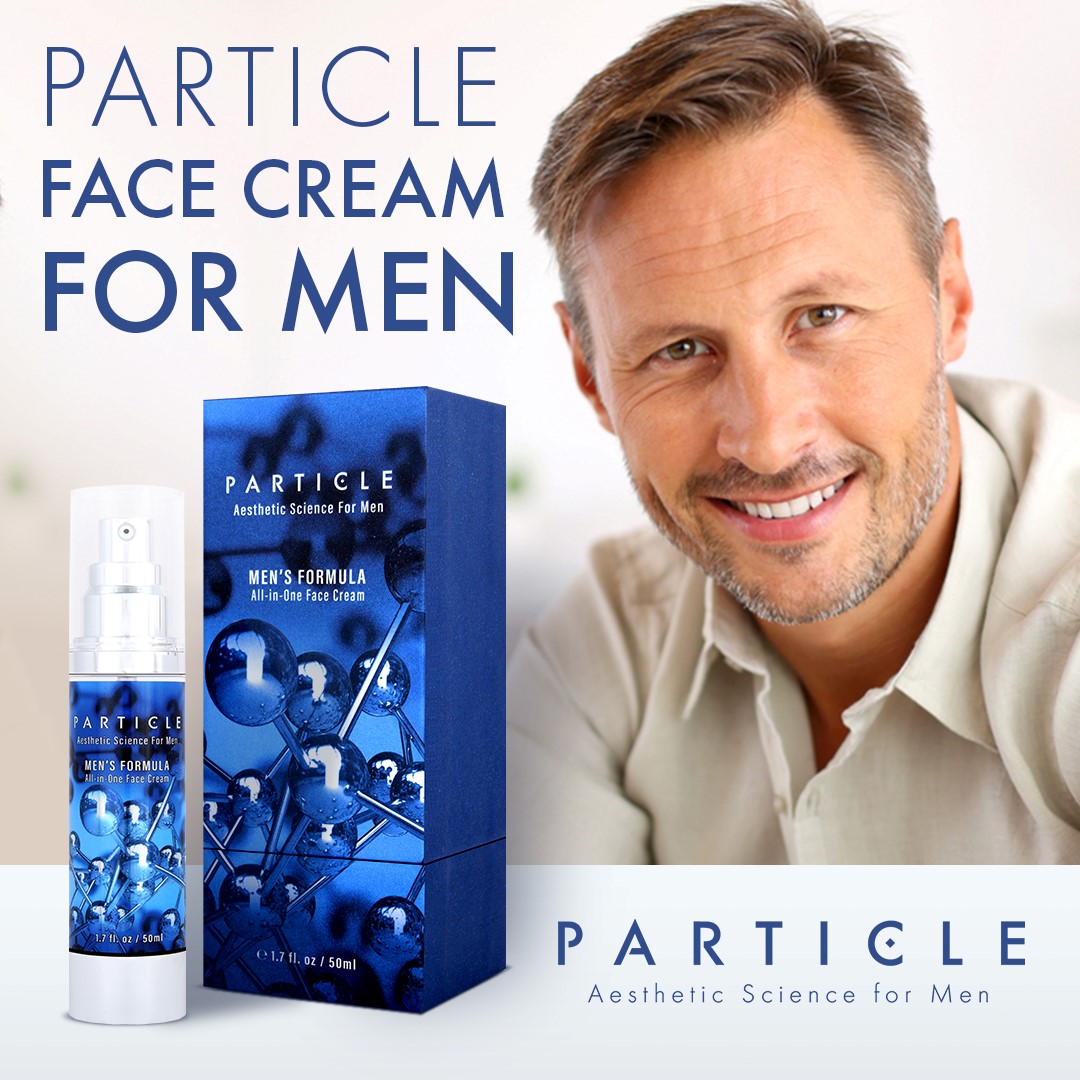 A simple daily skincare routine
It is only necessary to use a small dab of the cream and gently rub it on to the face, paying particular attention to the forehead and around the eyes where wrinkles normally appear.
Application in the morning and the evening means the skin receives nutrients that help to regenerate it and the cream creates a barrier that protects it.
Carefully selected ingredients
Particle cream contains 12 ingredients that soothe, heal and nourish the skin. Hyaluronic acid and Squalane, for instance, absorb moisture, lock it in and make the skin feel smoother.
Other ingredients like shea butter, jojoba oil and Glycerine also moisturize and nourish the skin. A number of the ingredients, like Allantoin, Ascorbyl Tetraisopalmitate and Coffee Seed Extract stimulate the renewal of collagen and heal the skin.
Vitamin E has antioxidant qualities and protects the skin from free radical damage while Jojoba Oil has anti-inflammatory qualities.
It's never too late to start
When men are in their 20s, they may take their smooth skin for granted but in their 30s when they start to see the signs of aging, their self-confidence can take a knock.
Caring for their skin from an early age can prevent this from happening but it is never too late to start. An effective anti-aging cream like Particle can make a difference. The company is so sure men will love this product that they offer a 30-day money-back guarantee.