This Mother's Day, Treat Mom To Breakfast In Bed.. And Maybe Even A Spa Gift Card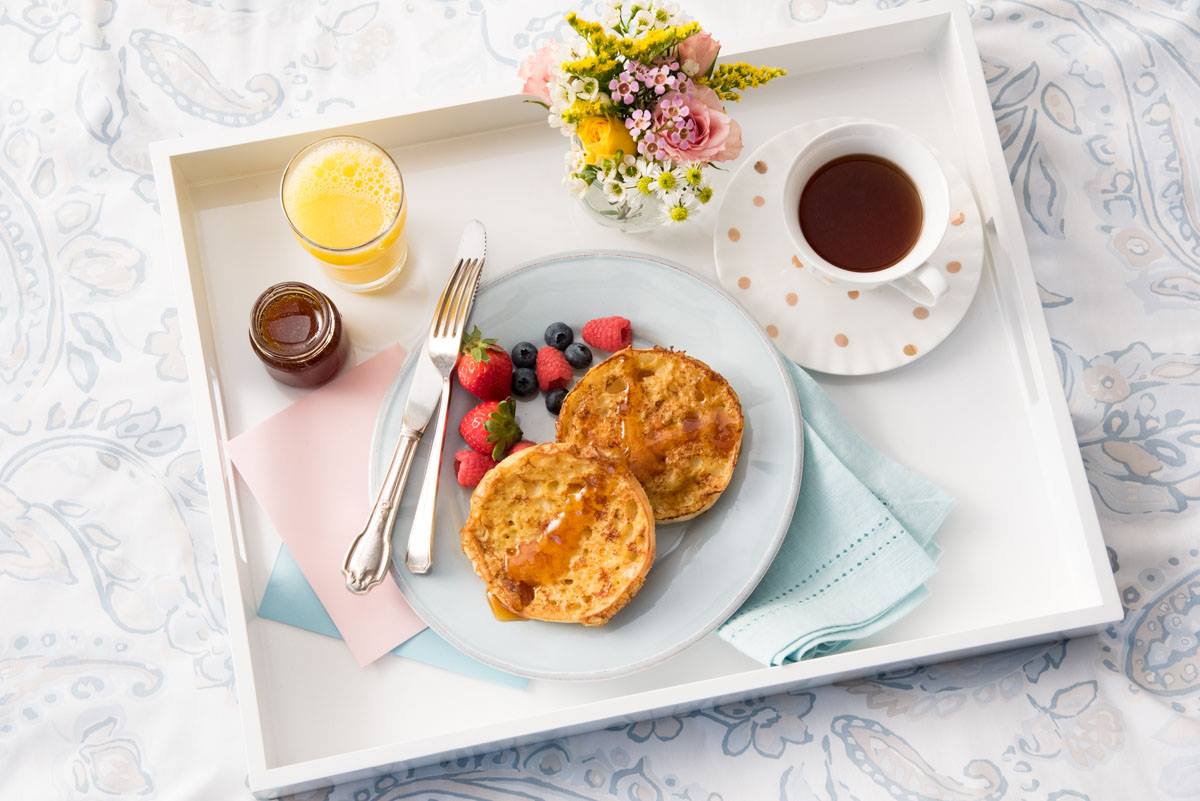 Disclosure: This post is sponsored by Bays English Muffins, but all opinions are my own.
It's hard to believe, but we're just a few weeks away from Mother's Day. Do you know what you are getting that special superwoman on your list? My suggestion – Start things off on the right foot and treat her to breakfast in bed. She will appreciate the effort.
While the notion of cooking breakfast might seem daunting to some (myself included), there's no need to panic, as we've partnered with Bays® English Muffins, who have provided us with some tasty and delicious Mother's Day recipes that are easy to make and sure to please!
Trust me, if I can make these dishes, then you can too. See how easy it is for yourself:

If she's a fan of French Toast, Bays Classic French Toast substitutes boring bread for English muffins. The Mattina Toscana is a restaurant-quality egg sandwich. The Chocolate Chunk Cheesecake Spread is perfect for those Mom's with a sweet tooth. But my personal favorite would have to be the Strawberry Ricotta Balsamic Bites.
Bays English Muffins comes in four different varieties (Original, Sourdough, Multi-Grain and Honey Wheat), so feel free to use whichever one best suits her tastes in your dish. You can find them in your grocer's refrigerated case next to the eggs – not in the bread aisle.
You can find these recipes and more on Bays website under the recipe tab, but I've included the Strawberry Ricotta Balsamic Bites recipe here for your convenience: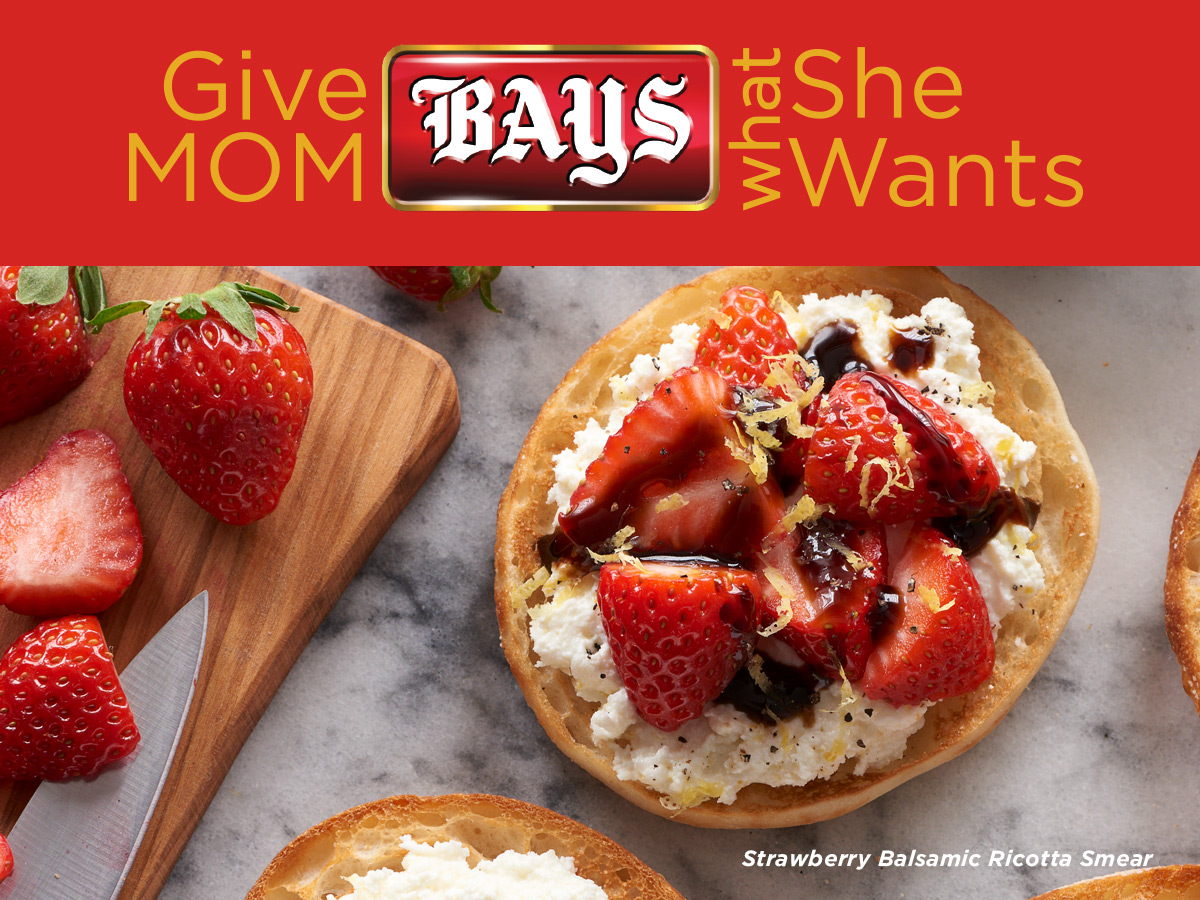 Ingredients:
1/2 cup ricotta cheese
1 pkg. (4 oz.) goat cheese (or whipped cream cheese)
3 teaspoons grated lemon rind, divided
4 BAYS English Muffins, any variety, split
8 medium strawberries, trimmed, sliced
2-1/2 tablespoons balsamic glaze
1/8 teaspoon salt
1/8 teaspoon ground black pepper
Instructions:
Mix ricotta cheese, goat cheese and 2 teaspoons of the lemon rind.
Toast English muffins.
Spread about 2 tablespoons ricotta mixture on each muffin half. Top evenly with strawberries; drizzle with glaze. Sprinkle with remaining 1 teaspoon lemon rind, salt and pepper.
Bon Appétit!
But wait, there's more!
Enter The Bays English Muffins What Mom's Want Sweepstakes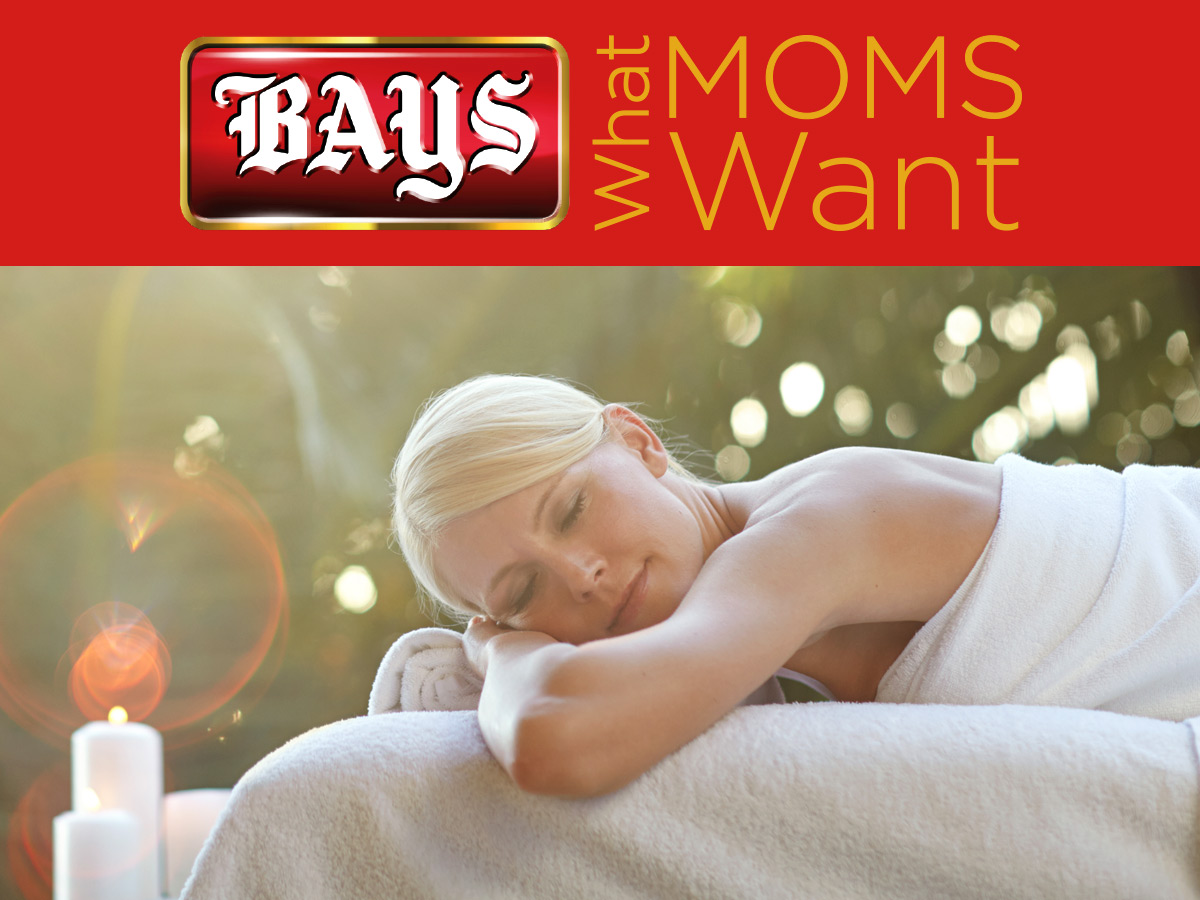 To make Mother's Day a little brighter, Bays is hosting an awesome giveaway, where one lucky winner will receive a $200 Spa gift card, so Mom can treat herself to the spa treatment(s) of her choice. Now that's a gift that is sure to make her happy!
You can enter the contest every day from April 24th to May 13th 2018 on Bays Facebook page. Official rules can be found at Bays.com. And while you're at it, don't forget to 'LIKE' Bays' Facebook page, to share your Bays creations and pick up some new ideas.
Good luck!