Surprise Mom With Something Delicious And Sweet This Mother's Day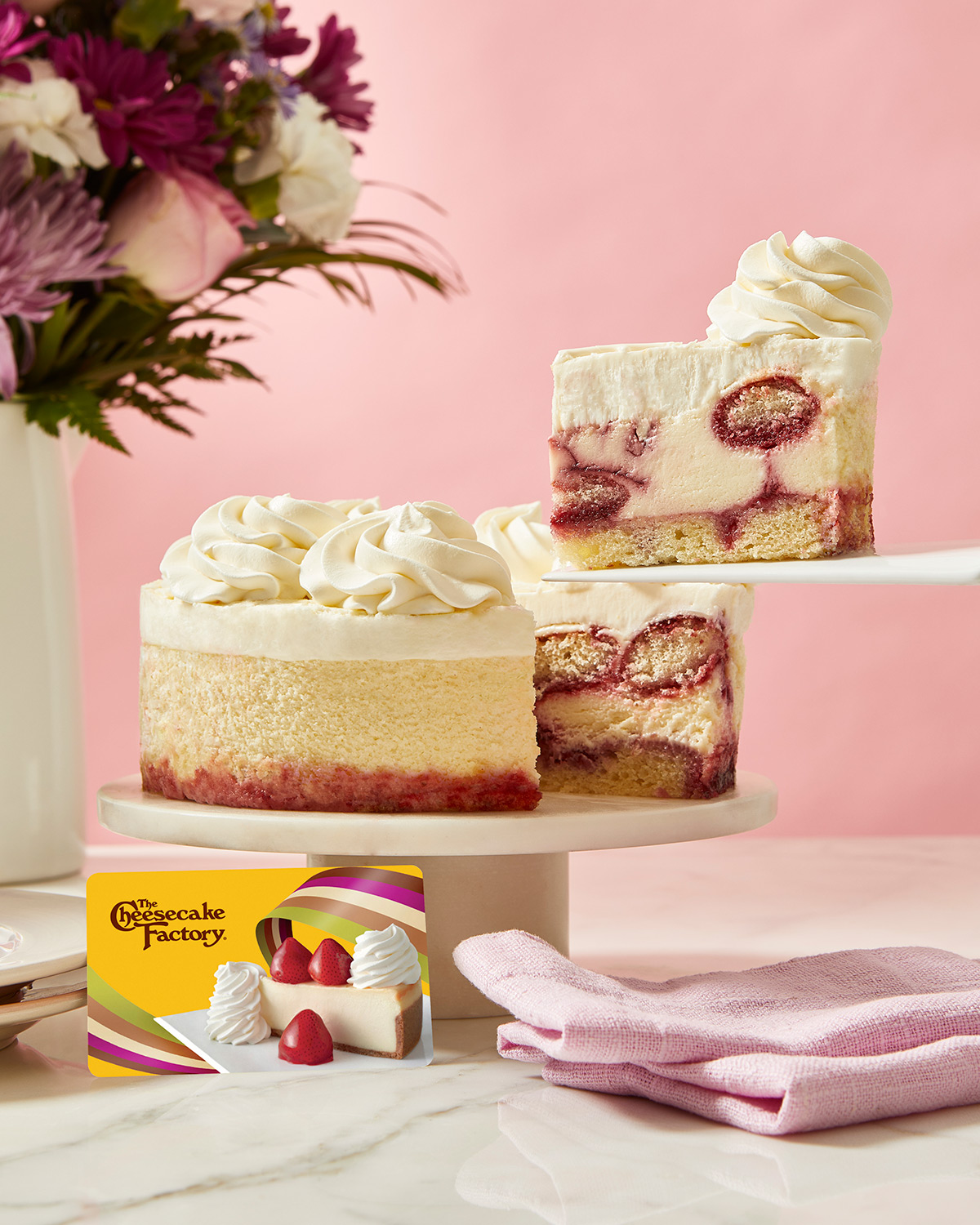 Don't look now, but Mother's Day is just over a week away! Have you finished shopping for the special superwoman on your list yet? If not, don't worry, as we've got the perfect gift for dear old Mom that will have her smiling from ear to ear. And if you play your cards right, she might even share it with you. 🙂
This Mother's Day, you can show your love and appreciation for your Mother with a gift card to The Cheesecake Factory or Grand Lux Cafe. And to sweeten the deal, from now through May 9, when you purchase a $50 Gift Card, you will receive a complimentary $10 Bonus eCard that you can give to her as well.. or just keep it for yourself, we won't tell! This promotion is being offered by both restaurants, and Gift Cards and Bonus eCards do not expire.
If you haven't been before, both restaurants have expansive menus with all kinds of delicious offerings to choose from, no matter your tastes. The portions at The Cheesecake Factory are generous, but just make sure you save room for dessert, as they have more than 45 varieties of cheesecake to choose from, and they're all delicious. My favorites are the Hershey's Chocolate Bar Cheesecake and the Toasted Marshmallow S'mores Galore.
Grand Lux Cafe is an upscale casual restaurant that offers up globally-inspired, artisan cuisine. They serve classic American dishes and international favorites, with around 175 items on their menu, including appetizers, pasta, seafood, steaks, chicken, burgers, salads, specialty items and desserts. I'm totally obsessed with their Cafe Beef Wellington, which is a modern take on the classic Beef Wellington. They also have some signature made-to-order desserts that you must try, like the New Orleans Beignets shown below, served warm with three sauces.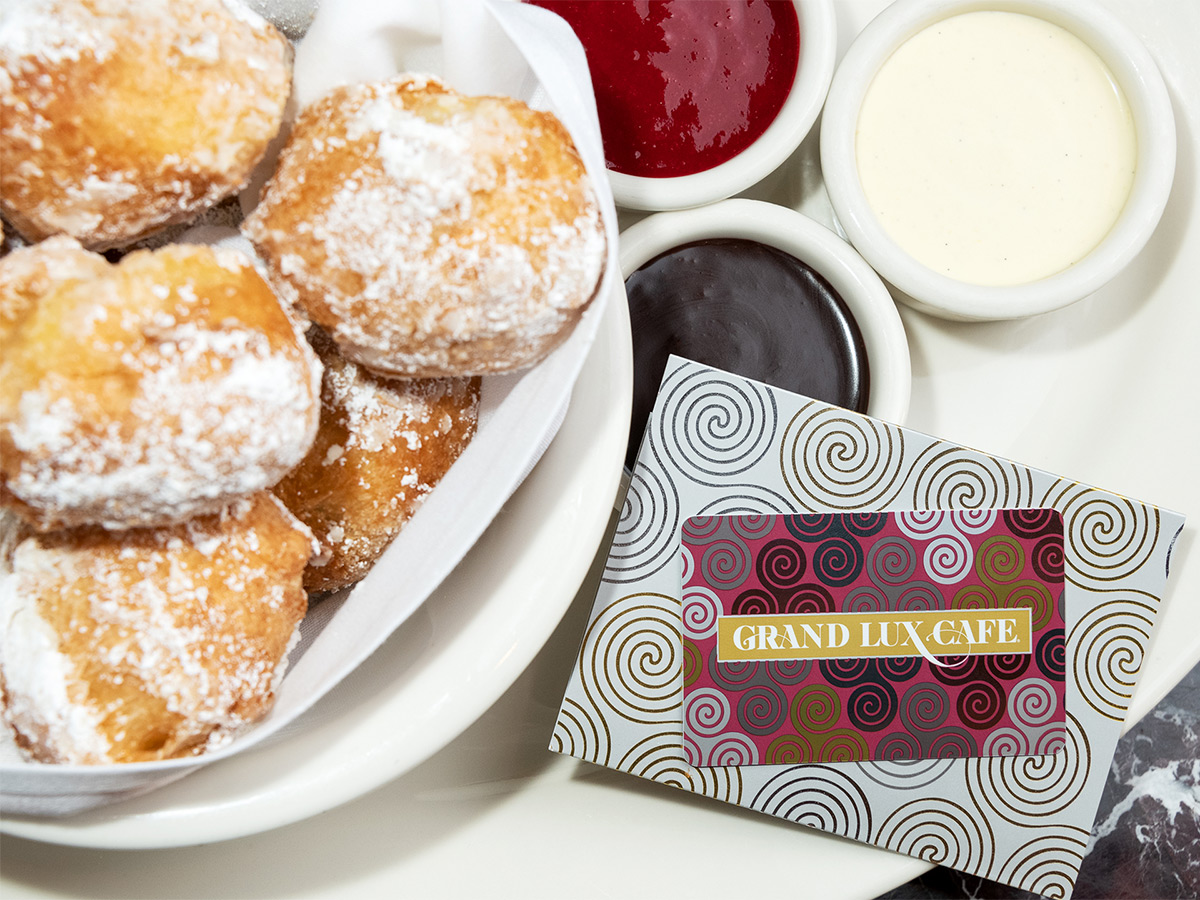 These are some pretty "sweet" deals, don't you think? While I've already finished my Mother's Day shopping, I'm tempted to pick up a few of these gift cards for myself so I can get the extra $10 Bonus eCards. 😀