We Tried Maggiano's New Brunch Menu, And It's Pretty Amazing!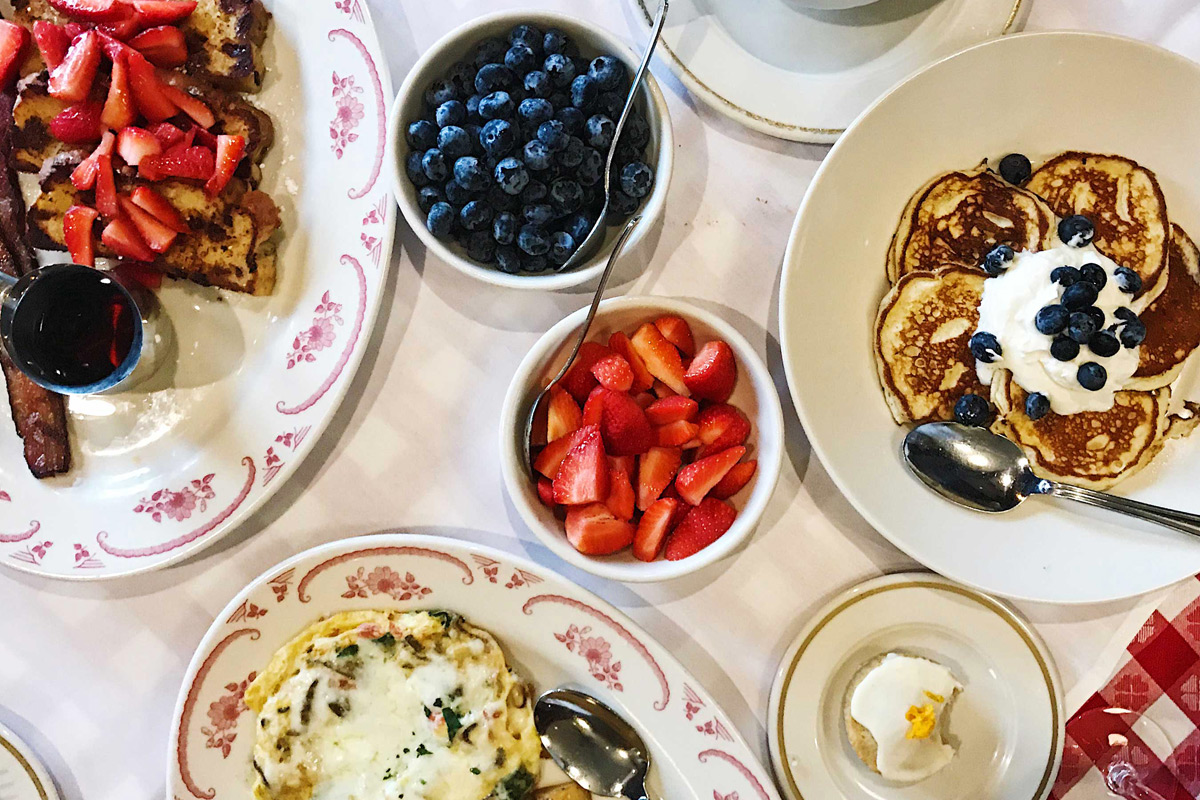 Maggiano's Little Italy is one of my favorite restaurants, serving up authentic Italian-American cuisine that is downright delicious. I'm obsessed with their Chicken Parmesan (so good!), while my wife can't get enough of their Chicken Francese. And don't even get me started on their desserts, they are to die for!
Needless to say, we eat there a LOT.. And now we've got another reason to visit, as they recently introduced a new Brunch menu, featuring their authentic and indulgent culinary twist on this beloved weekly celebration. Pretty EGG-citing, right?
We visited our local Maggiano's last weekend, as I was dying to try out their new brunch offerings, and they didn't disappoint in the least, with some really stellar menu items that will definitely having us coming back!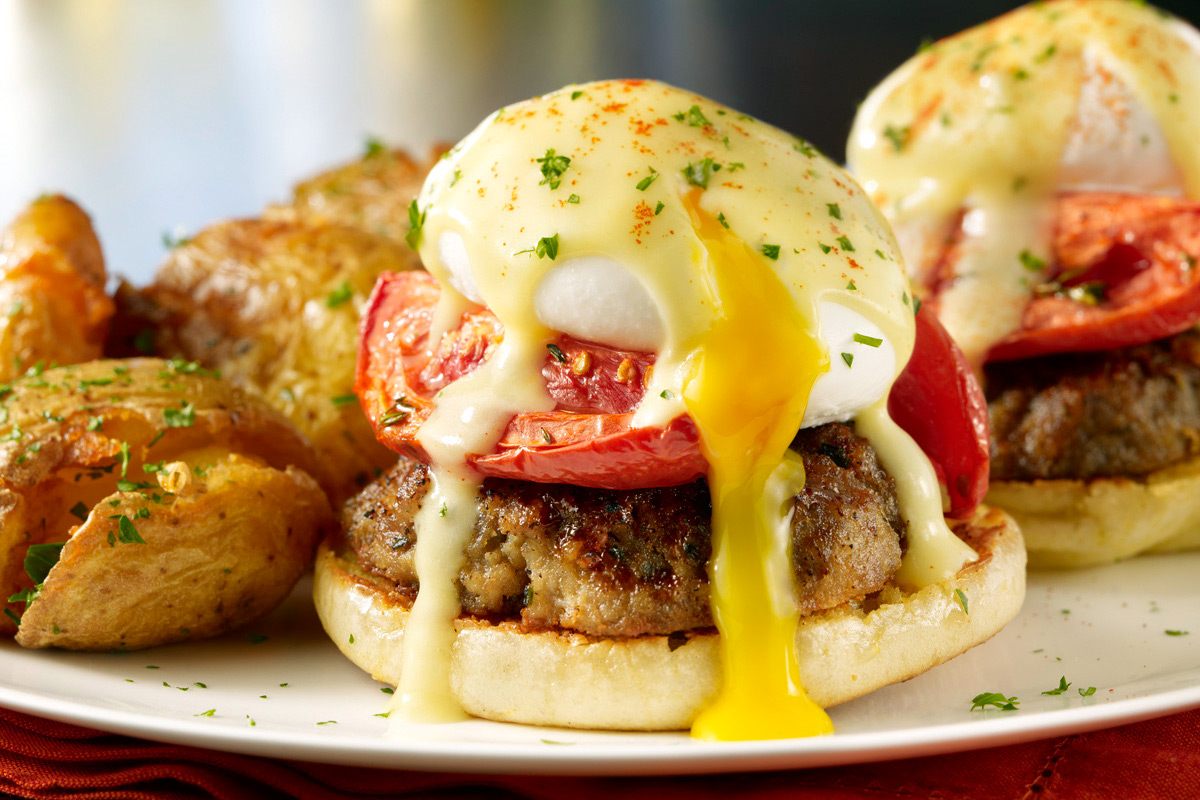 If you're an eggs benedict fan, check out these five variations on the classic dish: The Meatball Benedict, Crab Cake Benedict, Nueske's Smoked Ham Benedict, Smoked Salmon and Spinach Benedict, and Chicken Francese Benedict.
I love eggs benedict, so I started off with Nueske's Smoked Ham Benedict, the most traditional of the bunch. The ham was thick and juicy, packed with flavor. The hollandaise sauce had a nice little kick to it, but not too overwhelming. The eggs were poached perfectly, and the English muffin was spot on. Yum!
Maggiano's also has two other brunch dishes that infuse their Italian-American culinary twist, Lemon Ricotta Pancakes and Crème Brûlée French Toast. Naturally, we had to try these amazing-sounding dishes also.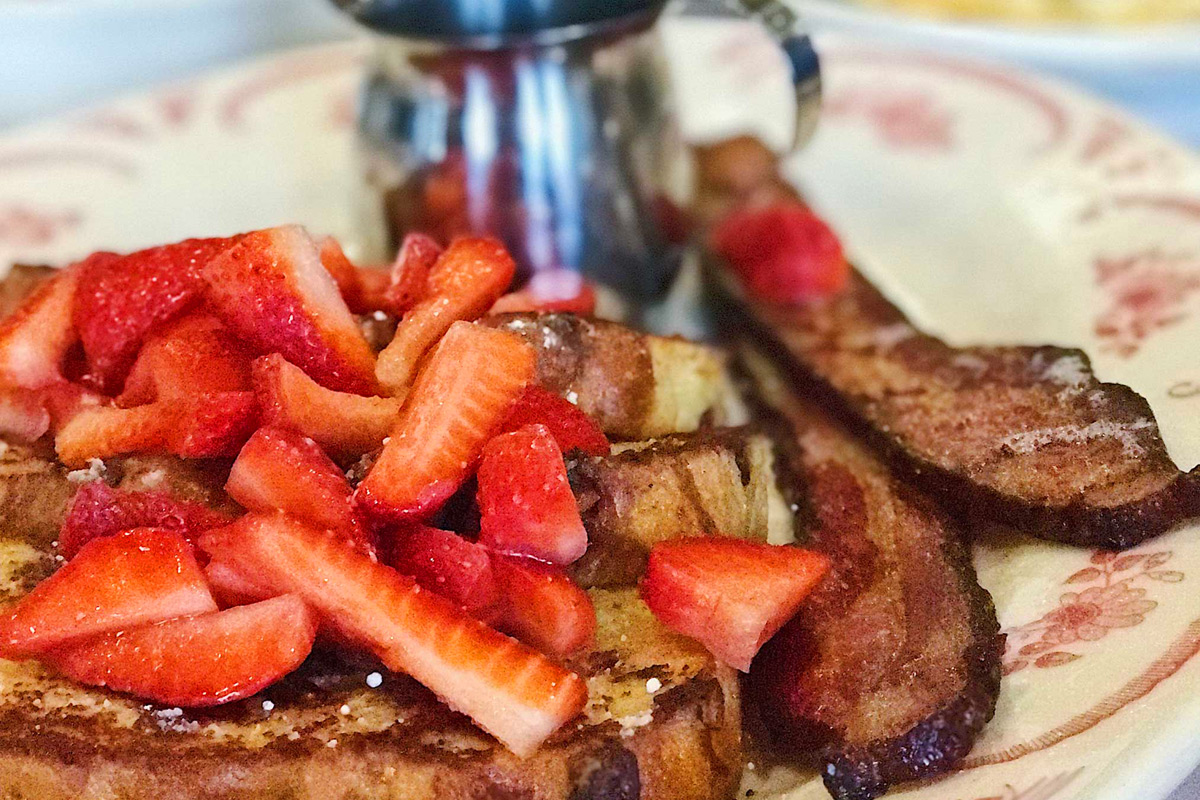 My wife ordered the Lemon Ricotta Pancakes and she absolutely loved them. The lemon flavor is subtle, the ricotta adds a bit of sweetness, and the pancakes are unbelievably light and airy. The pancakes are served with whipped cream, maple syrup and blueberries. Coupled with a Peach Bellini, she was in brunch heaven.
I was hesitant to order the Crème Brûlée French Toast, as it sounded a little strange. But our waiter said this was his favorite dish on the brunch menu, so I decided to give it a shot. OH. MY. GOD. This was one of the most amazing things I've ever eaten! I thought them using cranberry raisin focaccia bread was an odd choice, but it works, with all of the flavors coming together in a way that's unexpected yet delicious. I devoured this dish in a matter of minutes, and my stomach is grumbling just thinking about it!
Maggiano's absolutely knocked it out of the park with their new brunch menu, and I'd highly recommend it to anyone looking to take their brunch game to the next level. Visit www.maggianos.com to view the full menu and learn more about Maggiano's brunch.