Review: Maggiano's Zeppole Italian-Style Doughnuts
Maggiano's Little Italy is a casual upscale Italian restaurant chain, and one of our favorite places to eat at when we don't feel like making the trek into Philly. If you've got a big family or group, you'll love their family-style options. But if it's just you and the misses, you can order individual entrees as well.
Being creatures of habit, we always order the same thing when we come here – Chicken Francese. The Chicken Francese is lightly battered with a Parmesan Crust in a buttery lemon-wine sauce, and served with crispy red potatoes, arugula and tomatoes. They took it off the menu awhile ago, but thankfully it's back!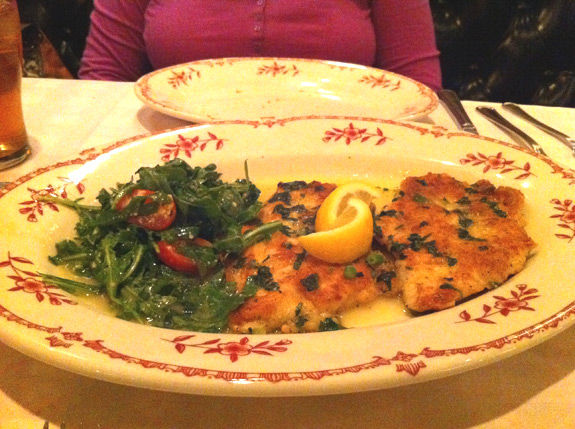 "Enough about the Chicken Francese, let's get to the donuts!"
I received a coupon from Maggiano's last week for a free order of Zeppole Italian-Style Doughnuts, and was curious to see what they were all about. Searching Google was an act of frustration, as the results were nothing but "Mommy Bloggers" and deal sites talking about the coupon. But seeing as we were planning on going to Maggiano's anyway, I decided to take a leap of faith. (Normally, I order their cheesecake, which is to DIE for!)
I was a little thrown off when the dessert arrived, as it wasn't exactly a "donut".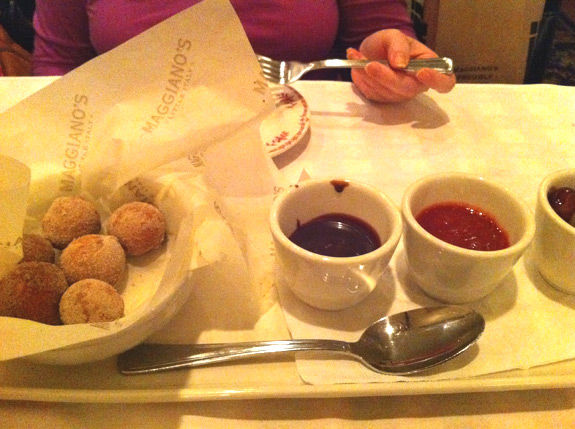 Turns out Zeppoles are similar to Dunkin Donuts Cinnamon Munchkins, but with a little twist. Bite into one, and you're greeted with the flavor of cheese!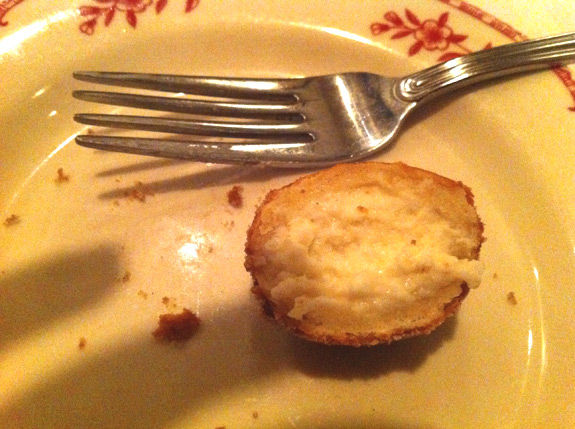 The Zeppoles come with two dipping sauces: Hot fudge and Strawberry. Both are great, but I preferred the chocolate. They also give you a cup of grapes drizzled with Balsamic. I wasn't feeling that at all, and don't even understand why it's included with the dessert. Maybe it's an Italian thing, I dunno..
Overall, it was good to try something new, but I think I'll stick with the cheesecake.