Maggiano's Little Italy Has Some Of The Best Steak Dishes Around!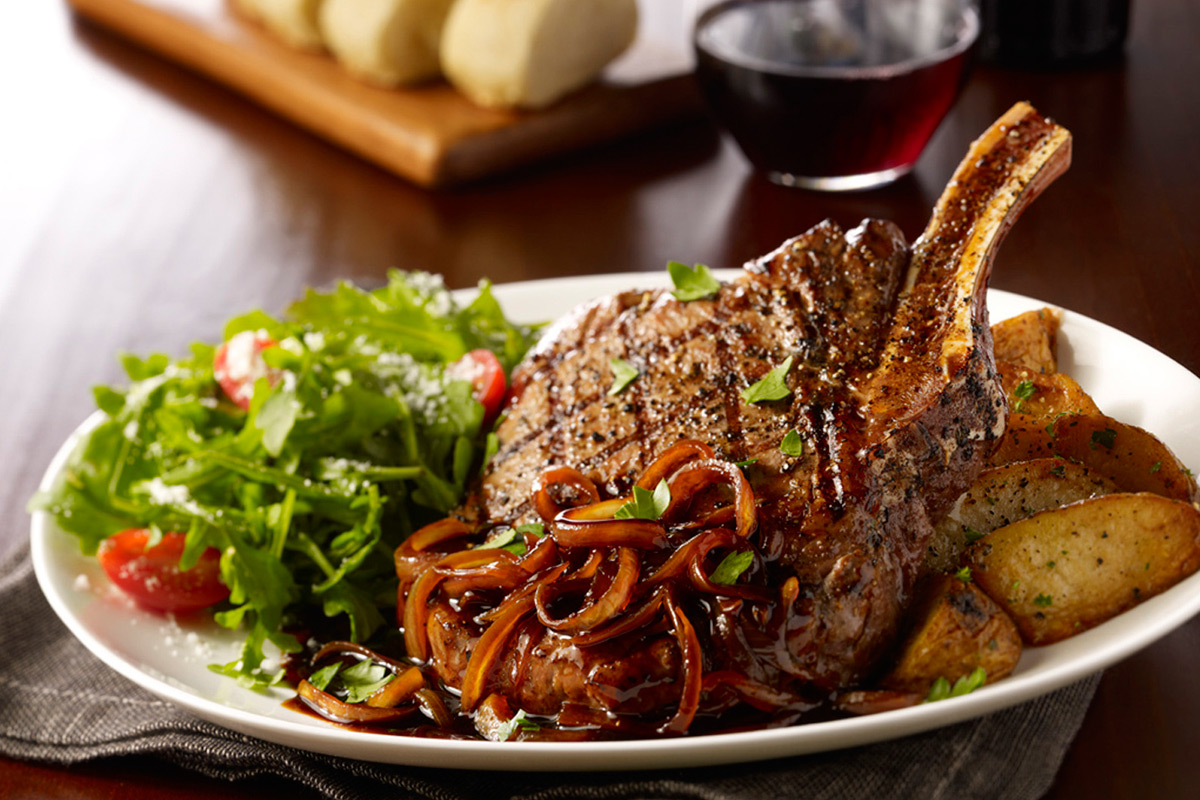 My first time eating at Maggiano's Little Italy was about 8 years ago, and it quickly became one of my go-to restaurants. Great classic pasta dishes, delicious chicken entrees, and who can forget those desserts!?
Over the years, I've worked my way through their menu and discovered some amazing dishes in the process. But oddly enough, I've never ordered any of their steak dishes. So when I saw an email from them promoting their new Denver Steak, it piqued my curiosity, as I had never even heard of that cut before.
So when we tried Maggiano's brunch menu a few month ago, I asked our server what the deal was with their Denver Steak. He gave me the backstory on the Denver Steak (there's a great YouTube video you can check out if you're a steak geek), and I was sold, vowing to try it the next time we came for dinner.
Last week, I brought my father-in-law Jerry to Maggiano's with one thing on our minds.. the steaks! Naturally, I opted for the Denver Steak (pictured below), while he ordered the Prime Ribeye (pictured above).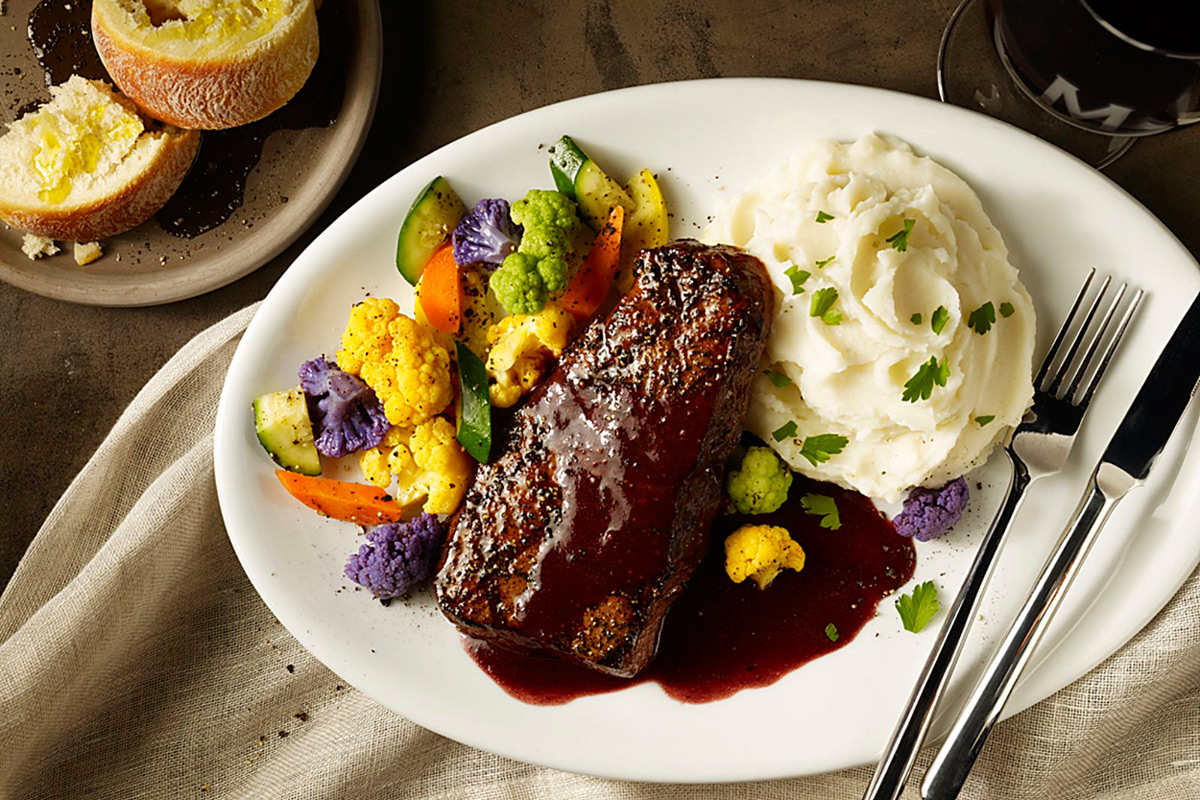 The Denver Steak was incredibly tender (it's the fourth-most tender cut behind tenderloin, flat iron, and ribeye cap) and loaded with flavor. The Denver steak is naturally flavorful thanks to all of the marbling, and the Red Wine Steak Jus takes it to another level. At $22.95, I found it to be a real bargain, and I can see why it's been popular with customers. It's the best cut of beef you've never heard of!
But if you're willing to spend a little extra money, there's an even better steak on Maggiano's menu, the 16oz bone-in Prime Ribeye. My father-in-law said this was one of the best ribeye's he's ever had, and as someone who worked in the restaurant business for over 20 years, he's got extremely high standards.
He cut me off a piece of the ribeye, and I was blown away by how rich and tender the steak was. Maggiano's puts a twist on this classic cut with an Italian Herb marinade, and it's topped with Chianti Onions. I've eaten at numerous high-end steakhouses over the years, and this truly rivaled the best of them. At $38.95, the Prime Ribeye steak is worth every penny, and I think I've found my new favorite dish. Simply amazing!
Maggiano's steaks totally exceeded my expectation, and I highly recommend trying them the next time you're craving something delicious. You won't be disappointed!