A Luxury Weekend Getaway At The Hershey Hotel And Spa
When I told our friends that my wife and I were going away for a luxury weekend in Hershey, PA, I got some puzzled looks. "But you don't have kids, why are you going up there?"
Yes, unlike most of our friends, we don't have kids, giving us the flexibility to hop on a plane and fly to Miami or Las Vegas for the weekend if we so desire. But my wife had been "strongly hinting" that she wanted to get away for awhile now, and she wanted to stay at The Hershey Hotel and get one of their spa treatments.
Since I'm a firm believer in the "Happy Wife, Happy Life" motto, I was only too happy to oblige. 🙂
Considering I spend half my life in an airport, I was happy to stay somewhat local, as Hershey is only about a 90 minute drive from South Jersey. And when I told my friends at Buick about my plans, they gave me a 2017 Buick LaCrosse AWD loaner for the drive up, which I was pretty excited to test out.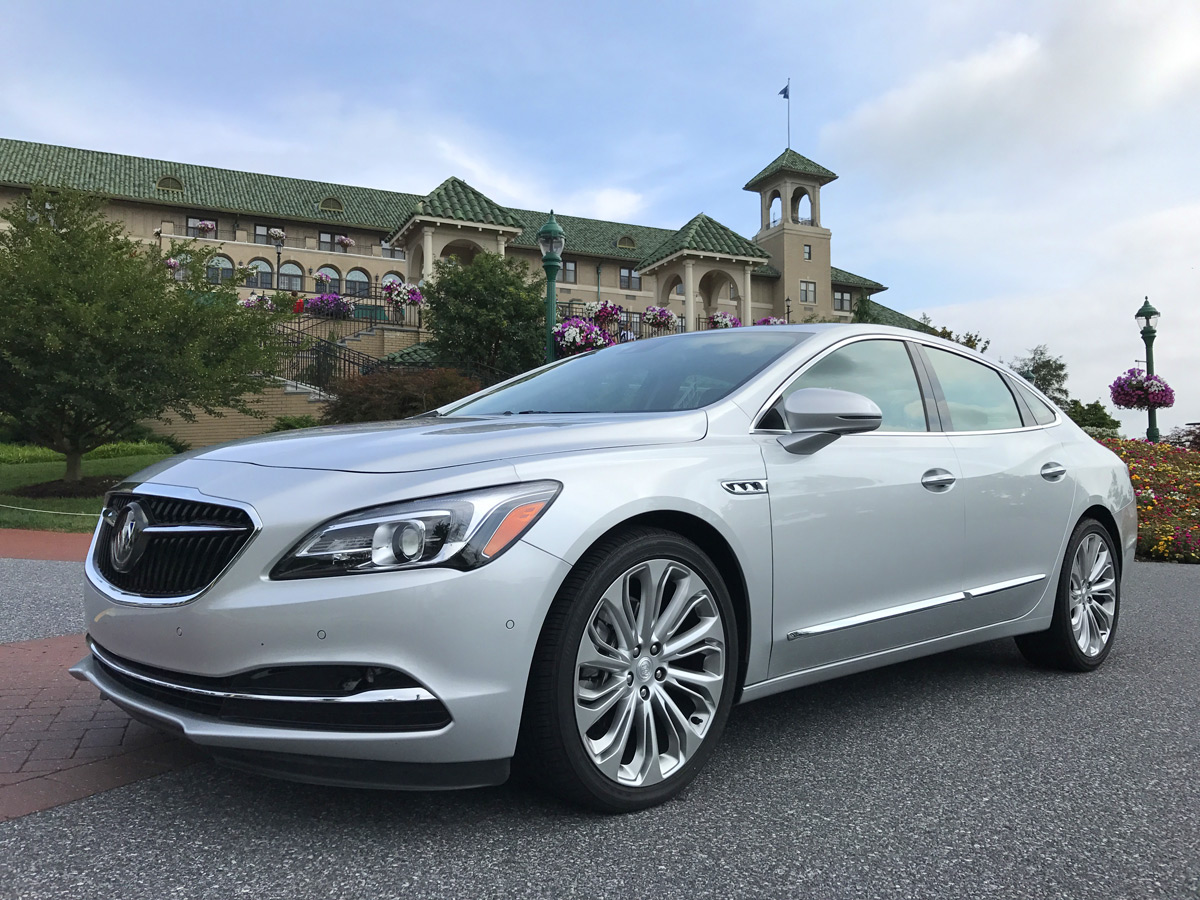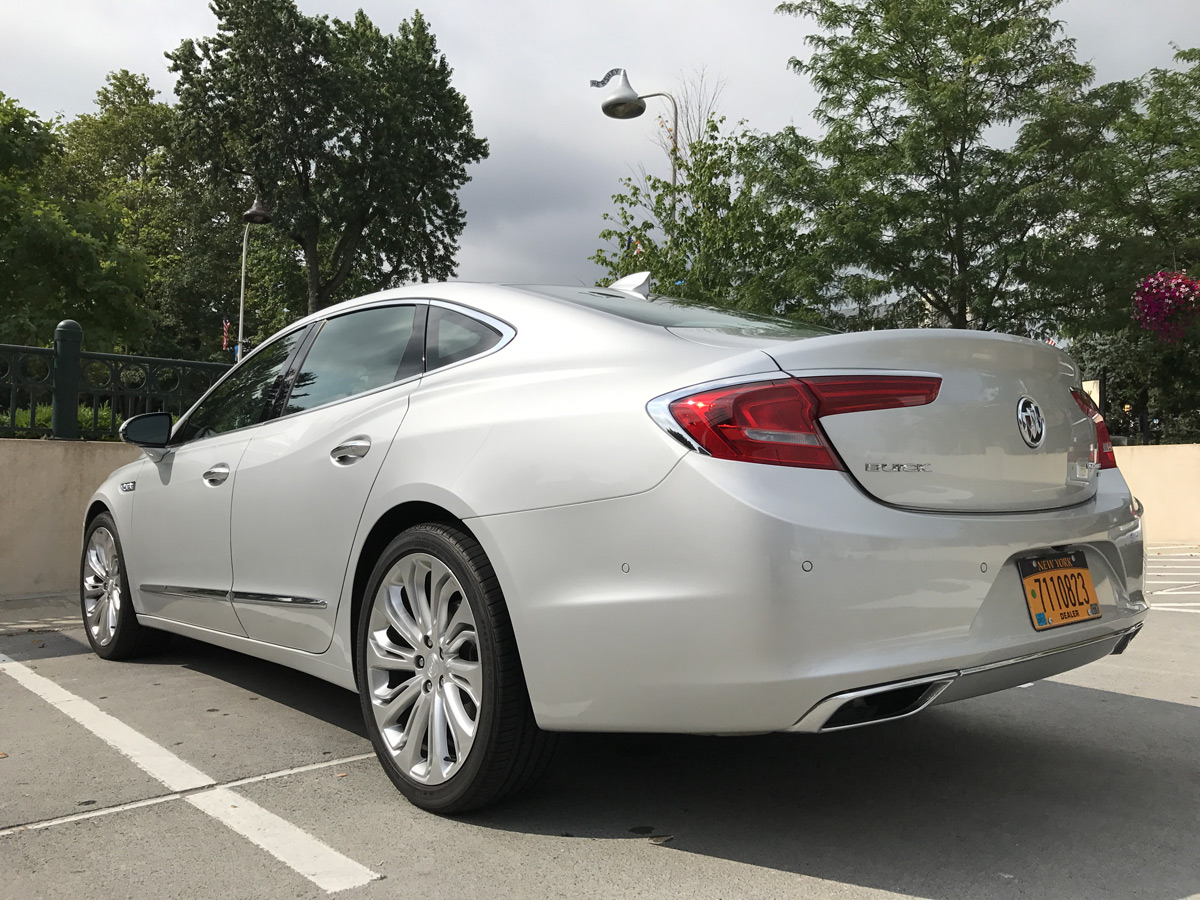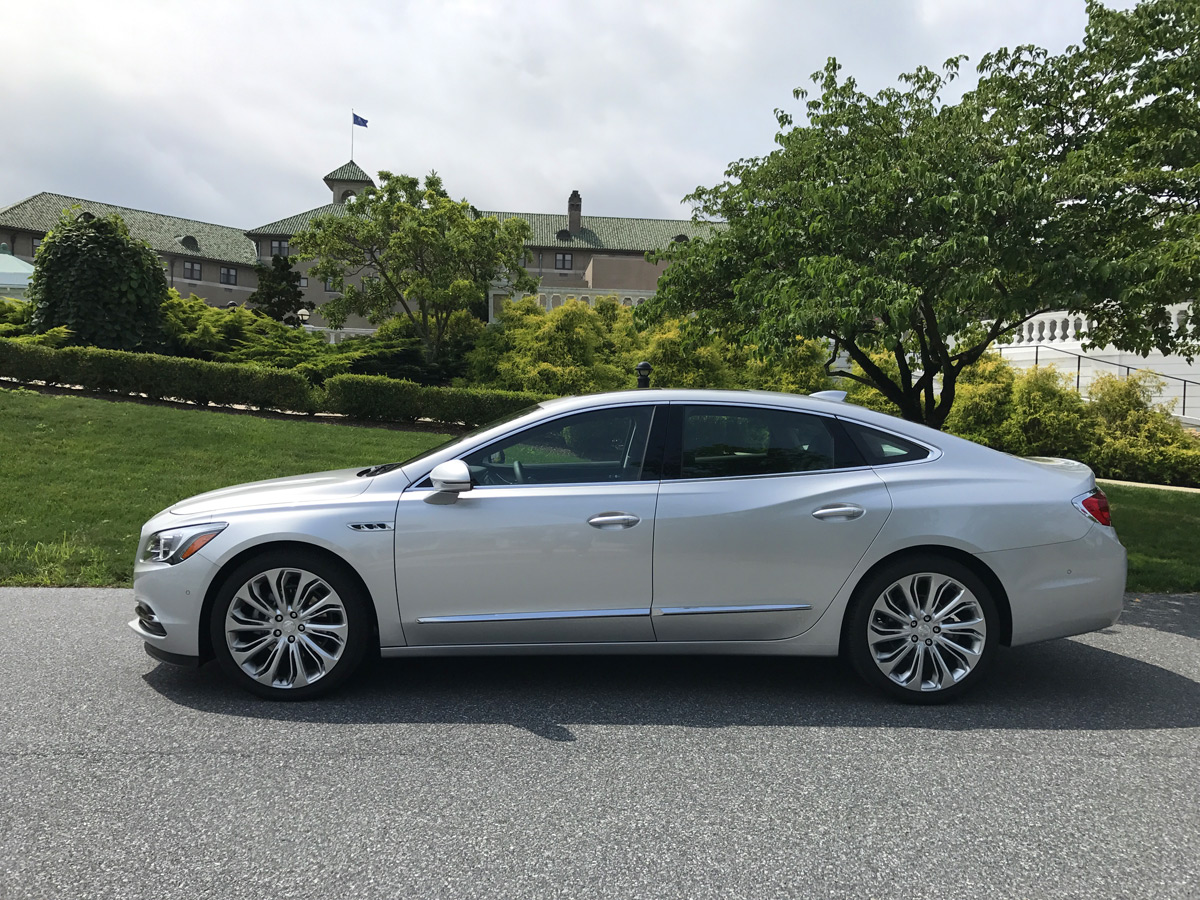 As it turns out, having the LaCrosse was an absolute godsend, as we hit some pretty RIDICULOUS traffic on the Schuylkill Expressway (and later the PA Turnpike), to the point that it took us nearly three hours to get up there! Thankfully, I decided to leave a little early "just in case", since our spa treatments were at 2pm.
If we had taken my car, my left leg would have been fried after three hours of stop-and-go traffic, as my clutch is brutal. And my wife would have complained about how loud my car's exhaust is.. because racecar. But the Lacrosse was great, with the Adaptive Cruise Control system automatically speeding up and slowing down to keep with the flow of traffic, and the Active Noise Cancellation system kept the cabin nice and quiet.
It's also worth noting that the Buick is really fast (now there's a sentence I never thought I'd be typing), with a 3.6L V6 engine that puts out 310HP and 282 lb-ft of torque. Needless to say, we were able to make up some time once traffic cleared up.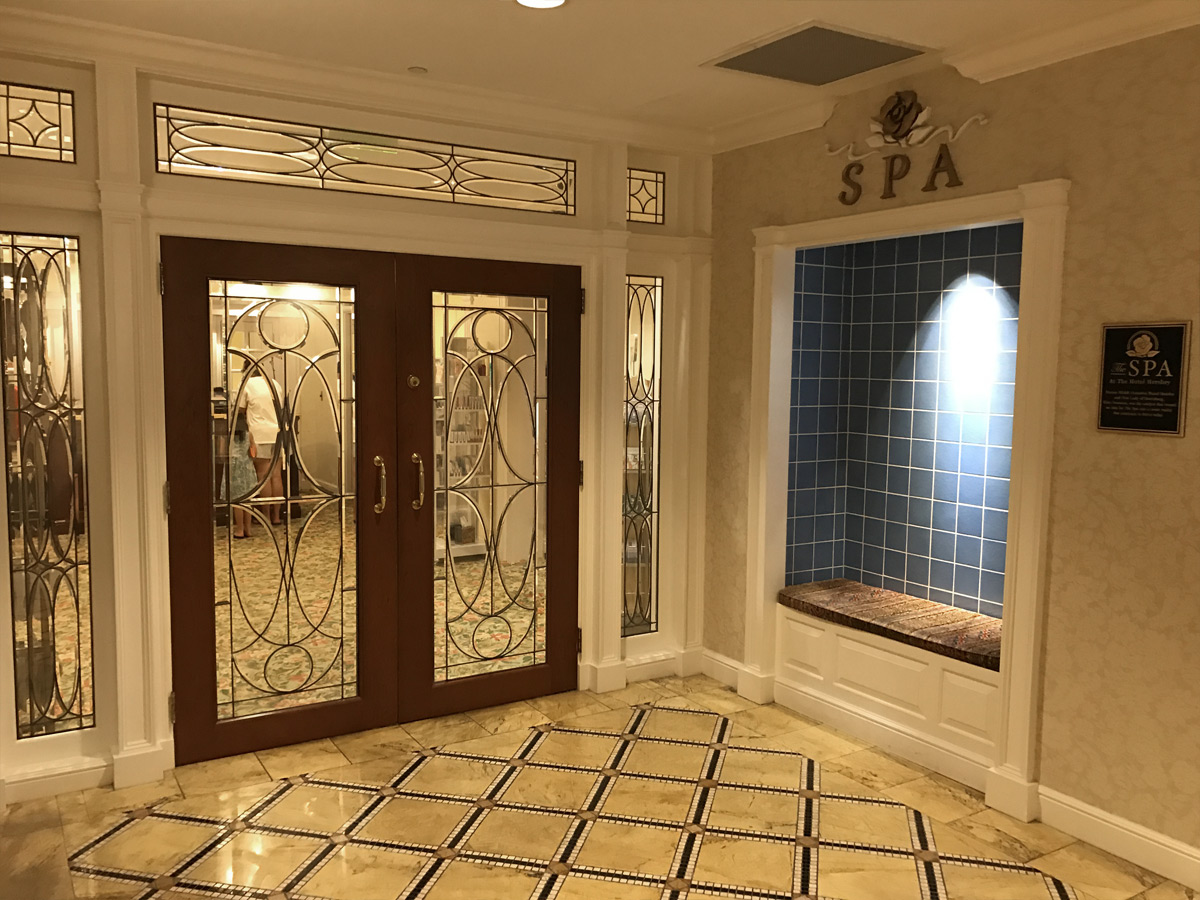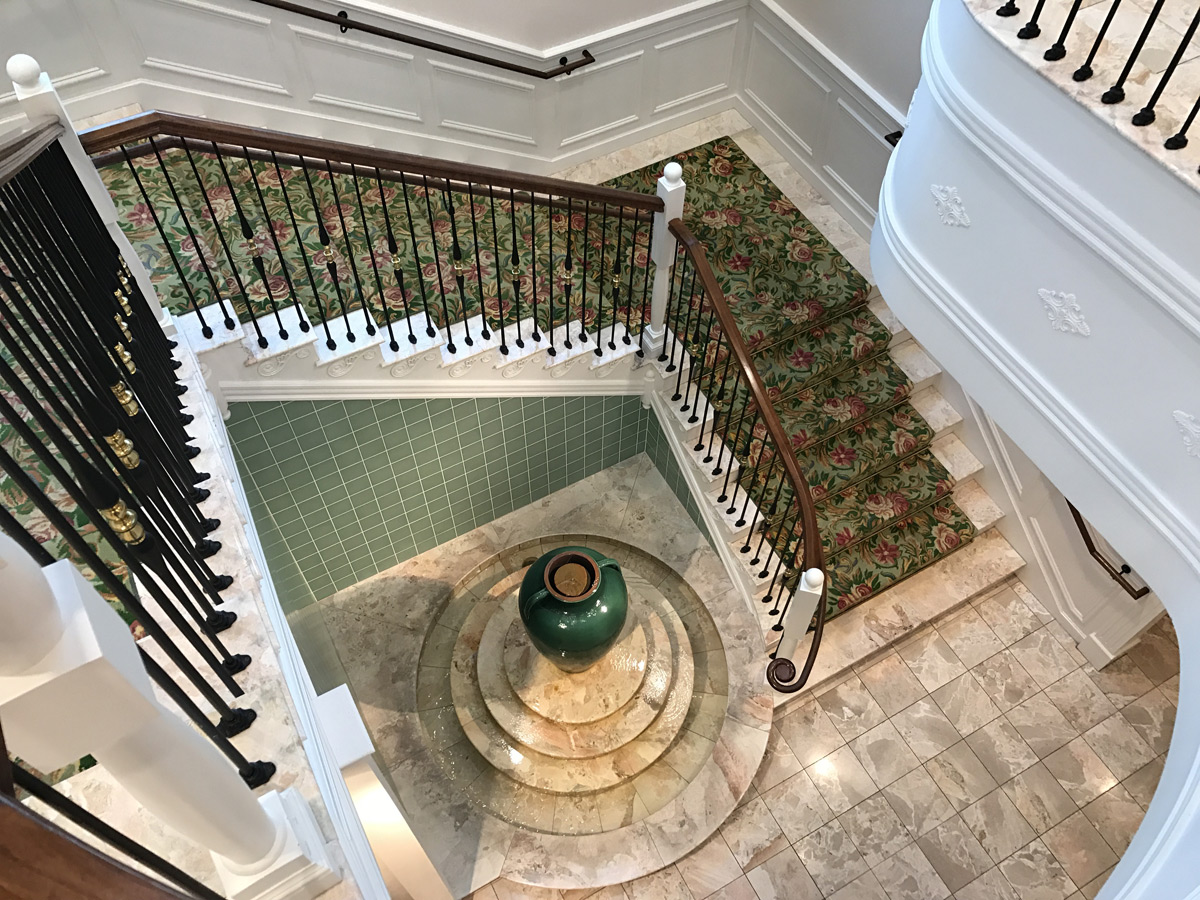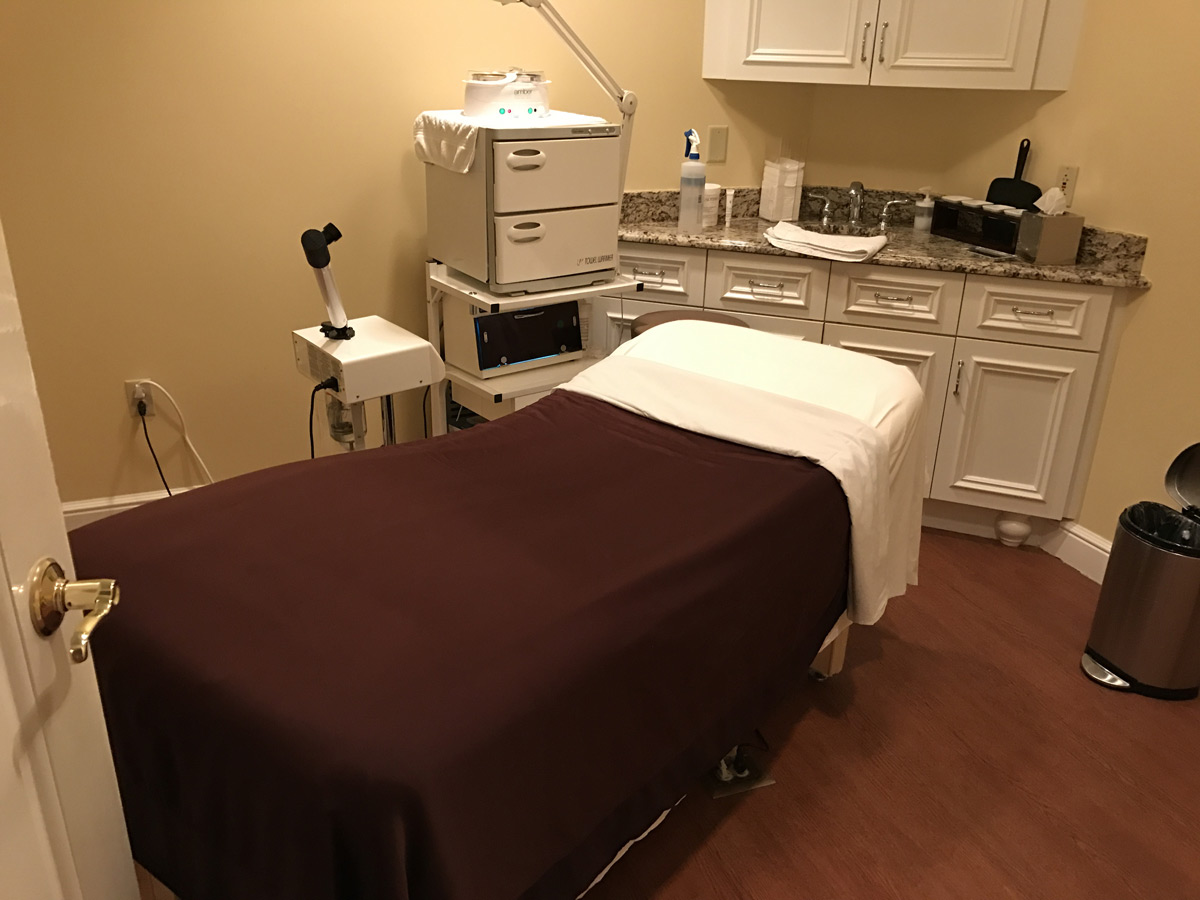 We finally arrived at The Hershey Hotel about 20 minutes before our appointments, so we made a beeline for The Chocolate Spa and let them know that we had arrived. I decided to get the Cocoa Massage (hey, we're in Hershey after all!), while my wife got a Hot Stone Massage. The spa is just massive, spread out over three floors and 40,000 feet. Take it from me, it's easy to get lost here.
My massage was even better than I could have hoped for, with an expert masseuse making short work of the stress I built up on the drive up and leaving me in a state of total relaxation. They used a signature chocolate scented massage oil for the treatment, and it smells amazing!
The wifey was equally impressed with her treatment. In fact, the first words out of her mouth were "OMG, that was the best Hot Stone Massage I ever had". And coming from her, that's really saying something! So yeah, while their treatments aren't exactly cheap, we felt they were well worth the money.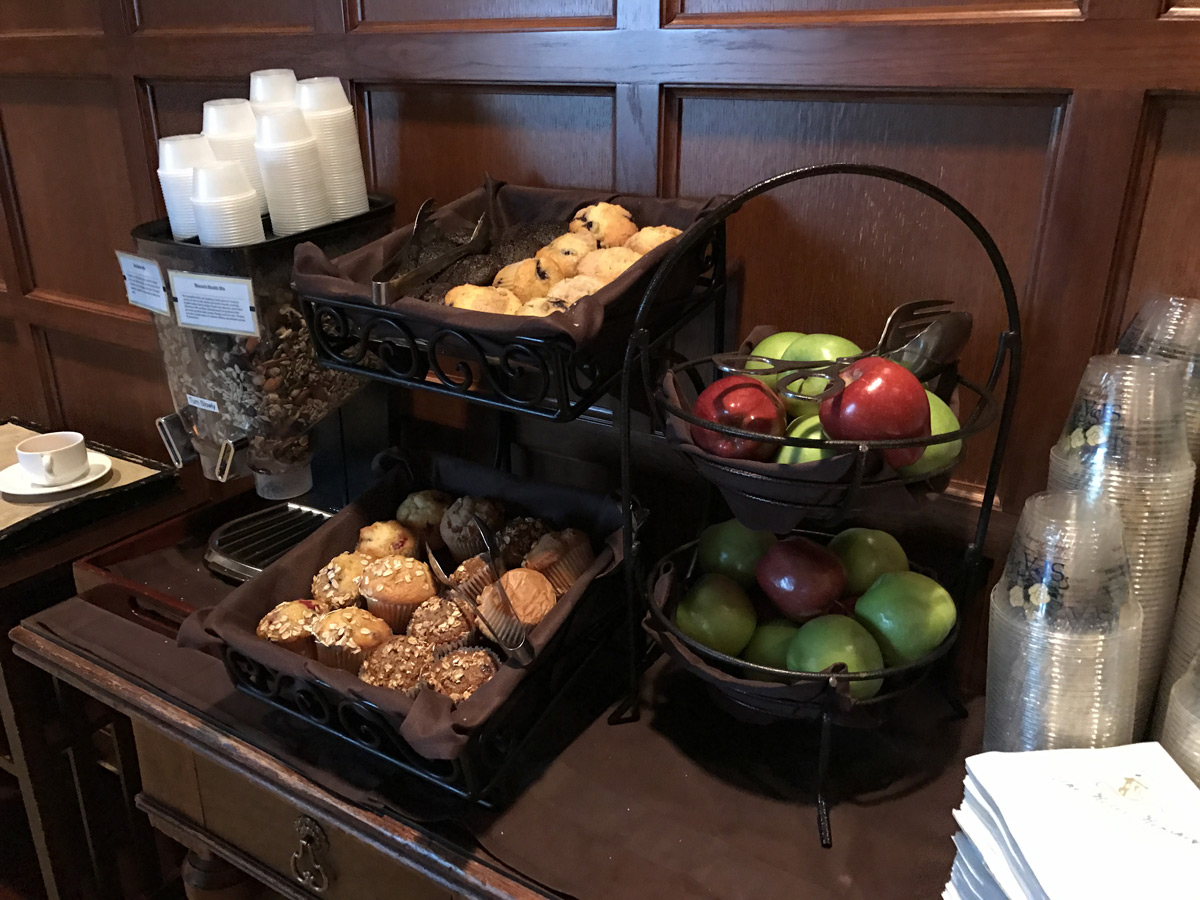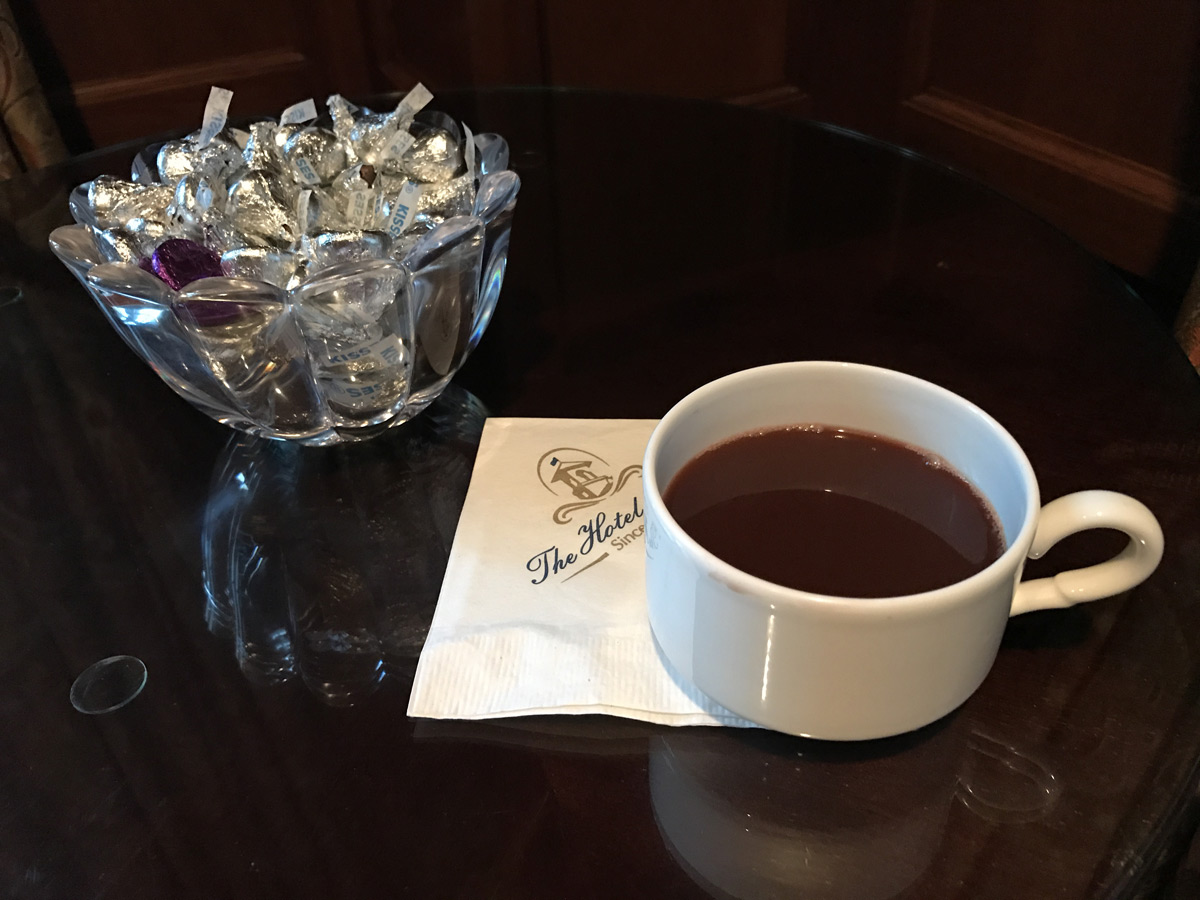 Hankering for some chocolate afterwards, we made our way to the Quiet Room, where we proceeded to pig out on a variety of decadent chocolatey treats (including hot cocoa, double-chocolate muffins, and Hershey Kisses). Hey, don't judge me, I'm on vacation..
The Quiet Room has a balcony with a scenic view of the gardens, and if the weather was better, we probably would have sat out there and relaxed for a bit. Unfortunately, a storm had rolled in while we were getting our massages, so we decided to get showered and dressed so that we could go and check out our room.
The Hershey Hotel is one of America's landmark hotels, built by chocolate magnate Milton S. Hershey during the Great Depression and opened in 1933. The magnificent AAA Four Diamond resort sits atop Pat's Hill and overlooks Hershey, Pennsylvania. The design was inspired by Mediterranean trips he took with his wife.
In the hotel, historic photographs line the halls, giving guests a glimpse of what Hershey was like back in the day. It's fascinating stuff, and one could spend quite a bit of time just taking it all in. As for the room itself, we couldn't have been happier with it. The king size bed was really comfortable, the room was spacious, and we had a great view of the gardens.
My wife immediately donned one of the plush bathrobes, plopped down on the bed, and made herself comfy.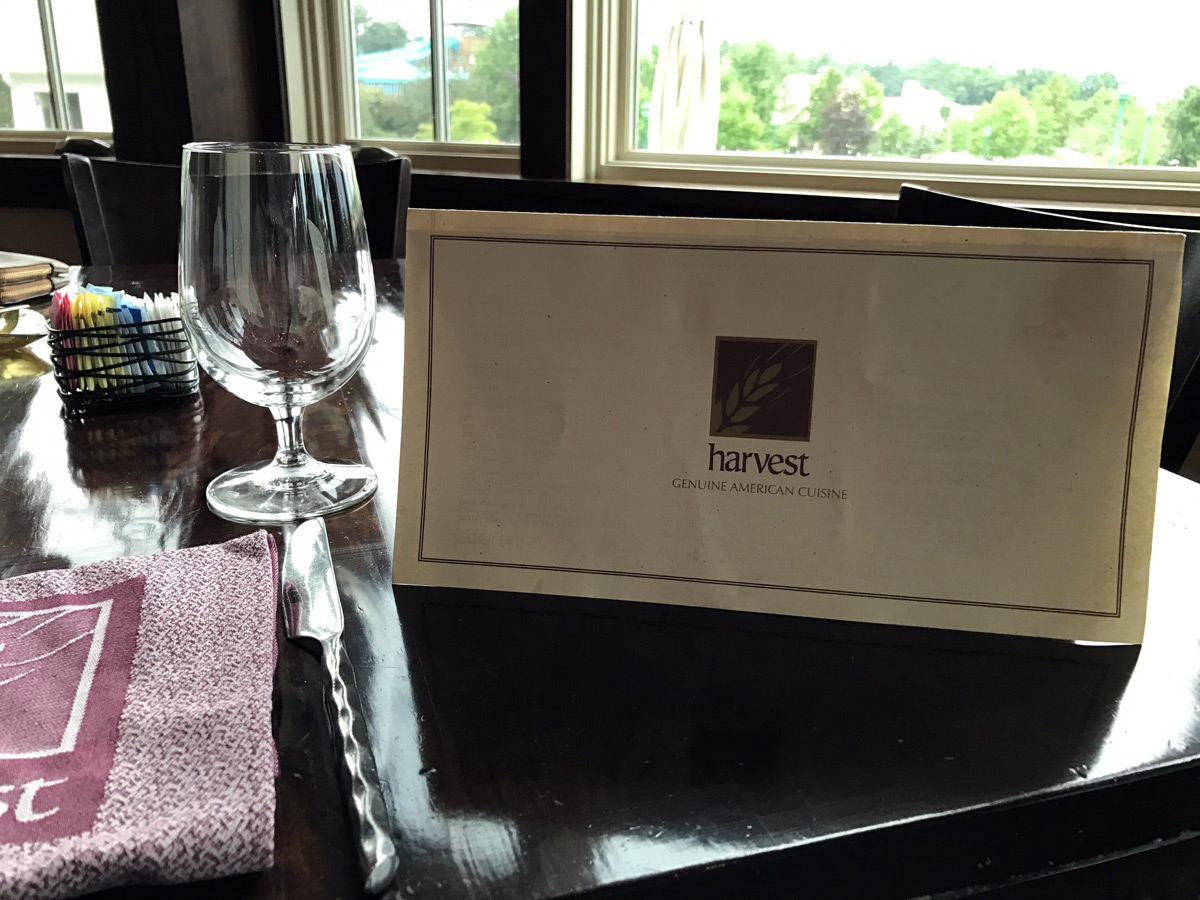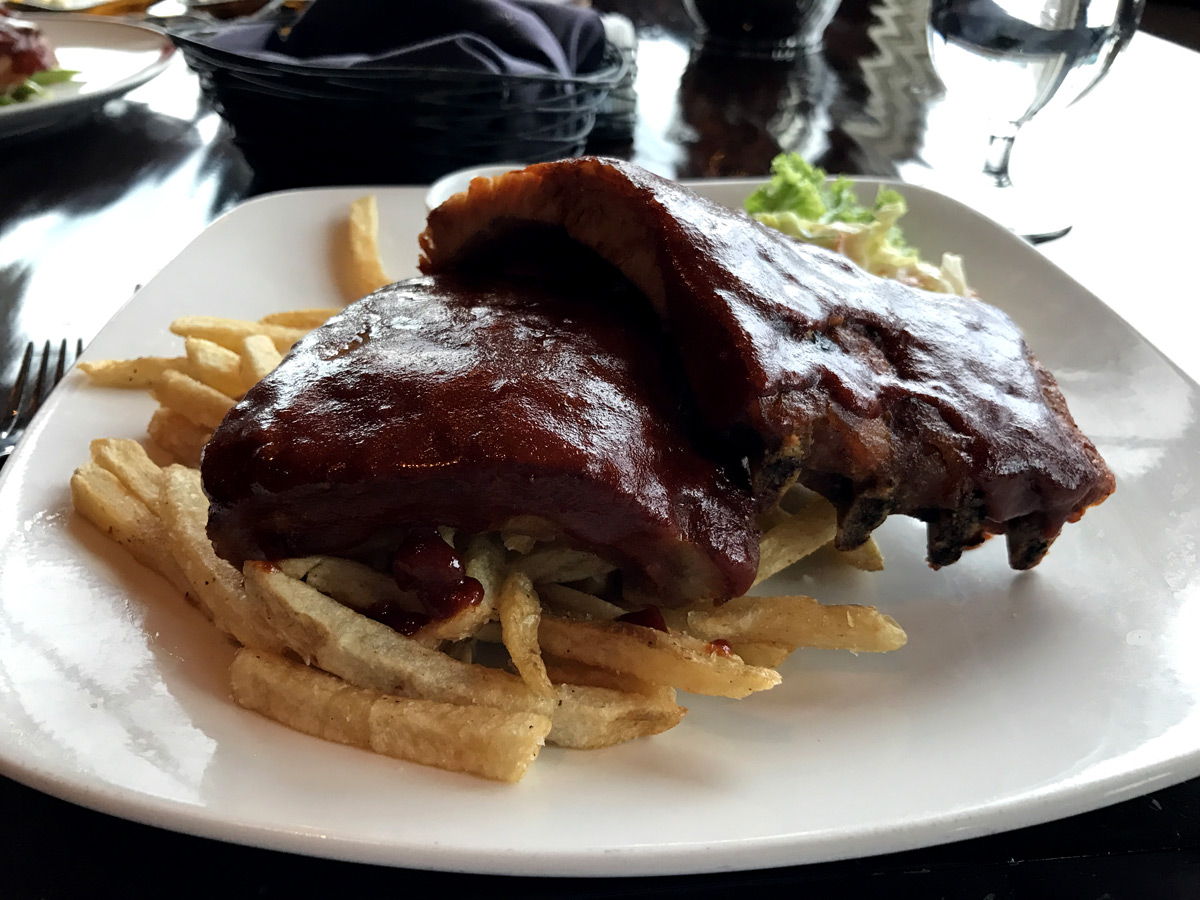 After taking a quick nap (those massages really relaxed us), we got dressed up for dinner and made our way to Harvest, which serves genuine American cuisine prepared with fresh local and regional ingredients. We'd heard great things about Harvest, so we were excited to check them out!
Our hostess seated us by a window, offering us some really stunning views of the golf course as the sun set. After perusing the mouth-watering menu, I decided on Groff's Smoked Baby Back Ribs (which come with a chocolate BBQ sauce), while my wife went with a Lobster Cobb Salad.
Now I'll admit, I was a little apprehensive about their chocolate BBQ sauce, but thankfully the chocolate flavor was really subtle, not overpowering at all. The ribs were cooked to perfection, with the meat falling right off the bone. I was a happy camper, and I ate every last bite! My wife really liked her salad, and as you can see from the photo, they did not skimp on the toppings one bit.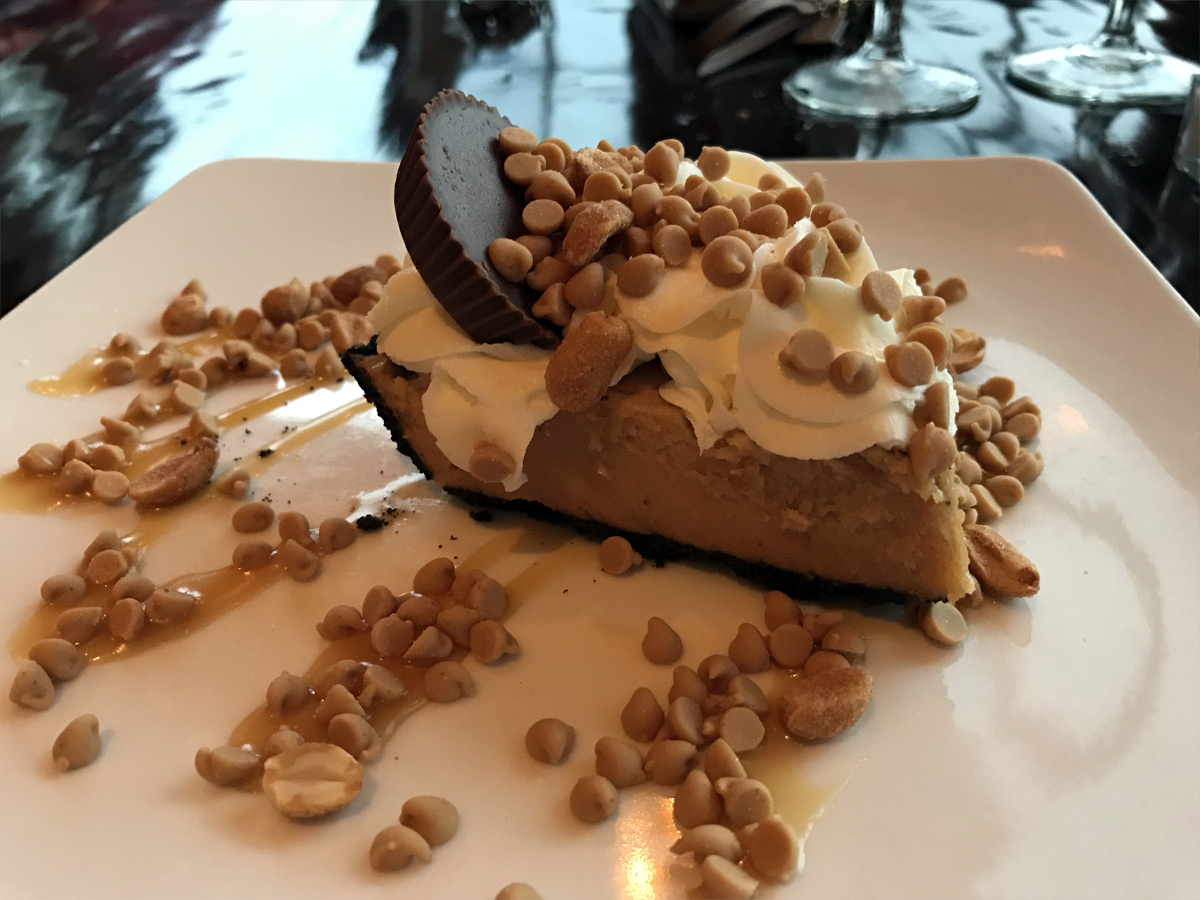 At this point, I was pretty full (eating all of those muffins at the spa sure didn't help), but my wife was adamant about ordering dessert.. specifically, their signature peanut butter pie. She's obsessed with peanut butter, so her wanting this decedent treat came as no surprise to me. And it was everything she could have hoped for, she was in peanut butter heaven!
Afterwards, we waddled back to our room and called it a night.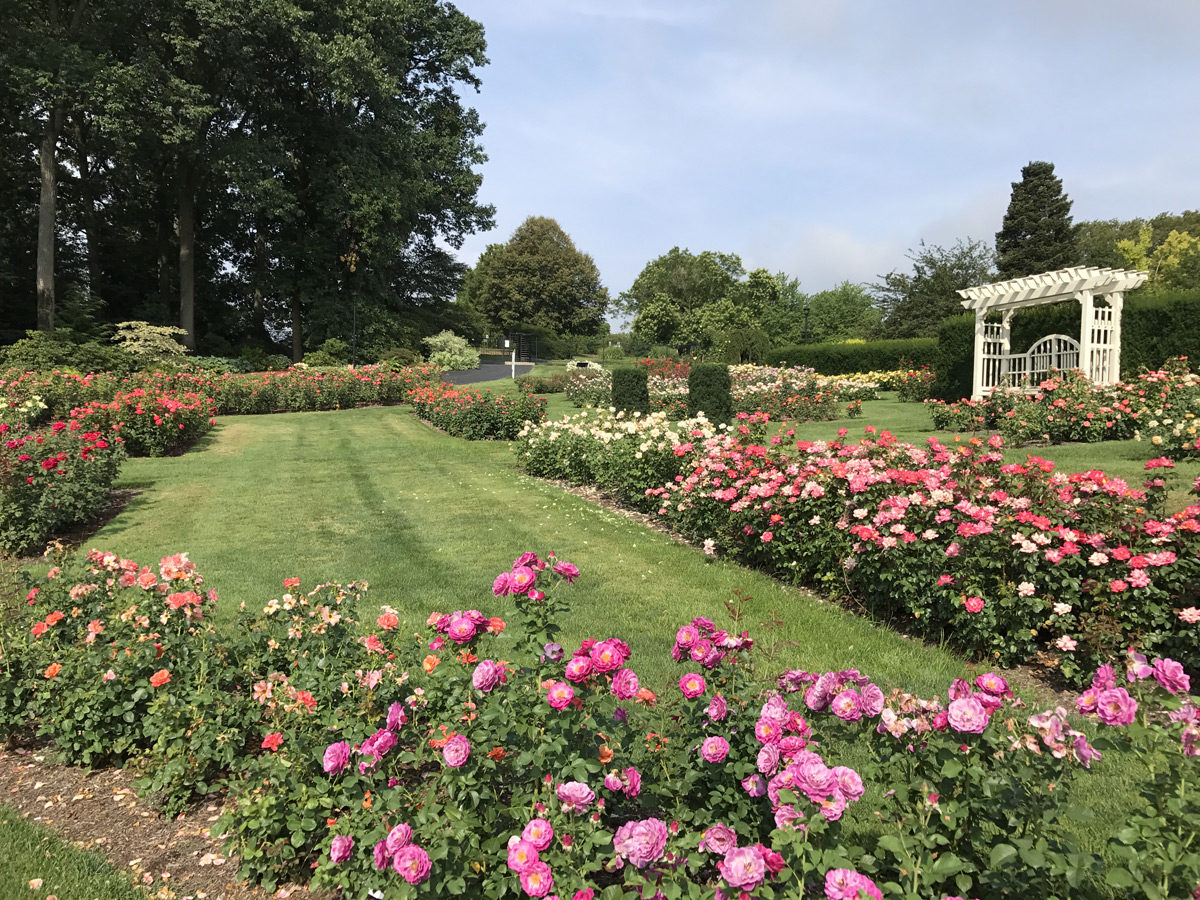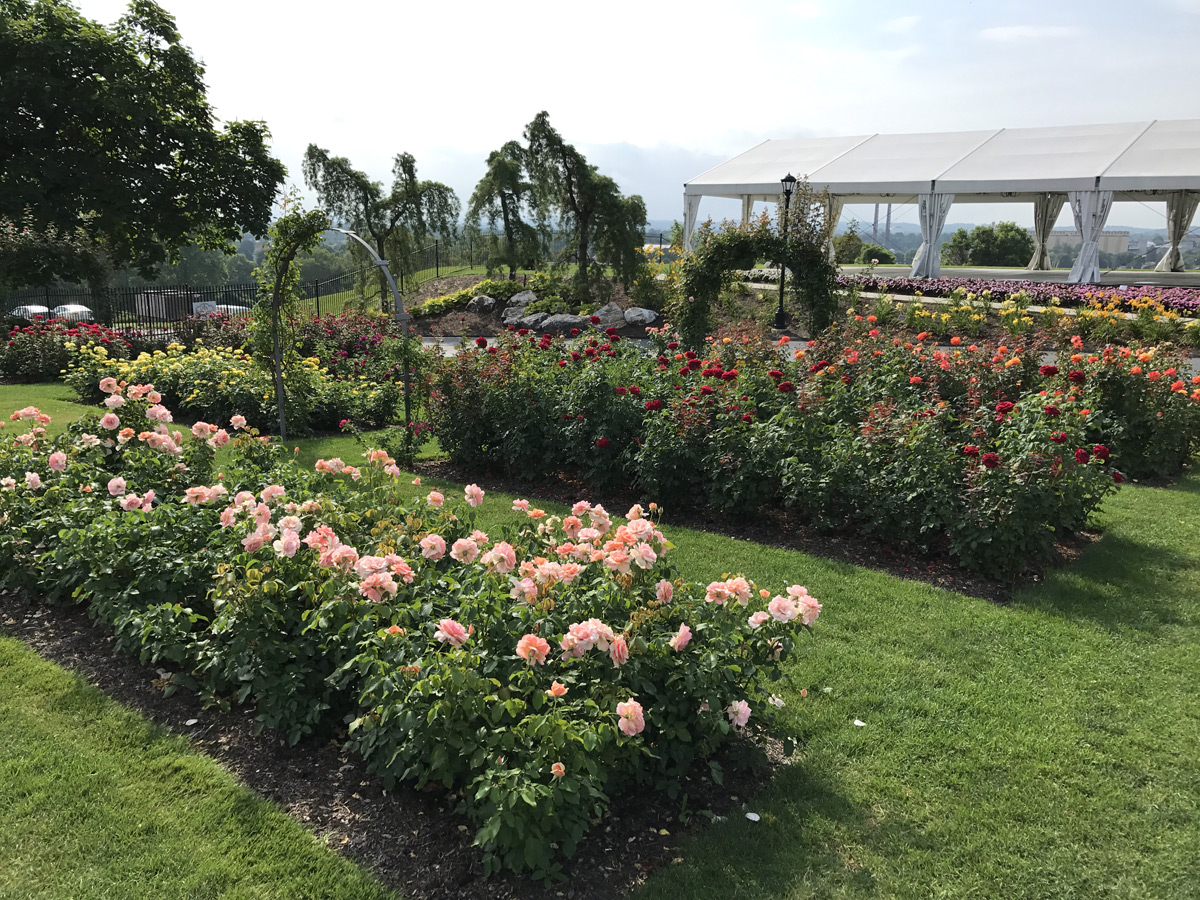 The following morning, we got up bright and early and made our way to Hershey Gardens, a botanical display garden located directly across the street from the hotel. The gardens feature spectacular seasonal flowering displays, handsome collections of specimen trees and shrubs, themed garden areas, and an award-winning Rose Garden that now includes nearly 14,000 roses and some 800 varieties.
Pictures don't do the Gardens justice, it's absolutely gorgeous, and I highly recommend checking it out if you are visiting Hershey. Free passes were included with our hotel package, so that was an added bonus.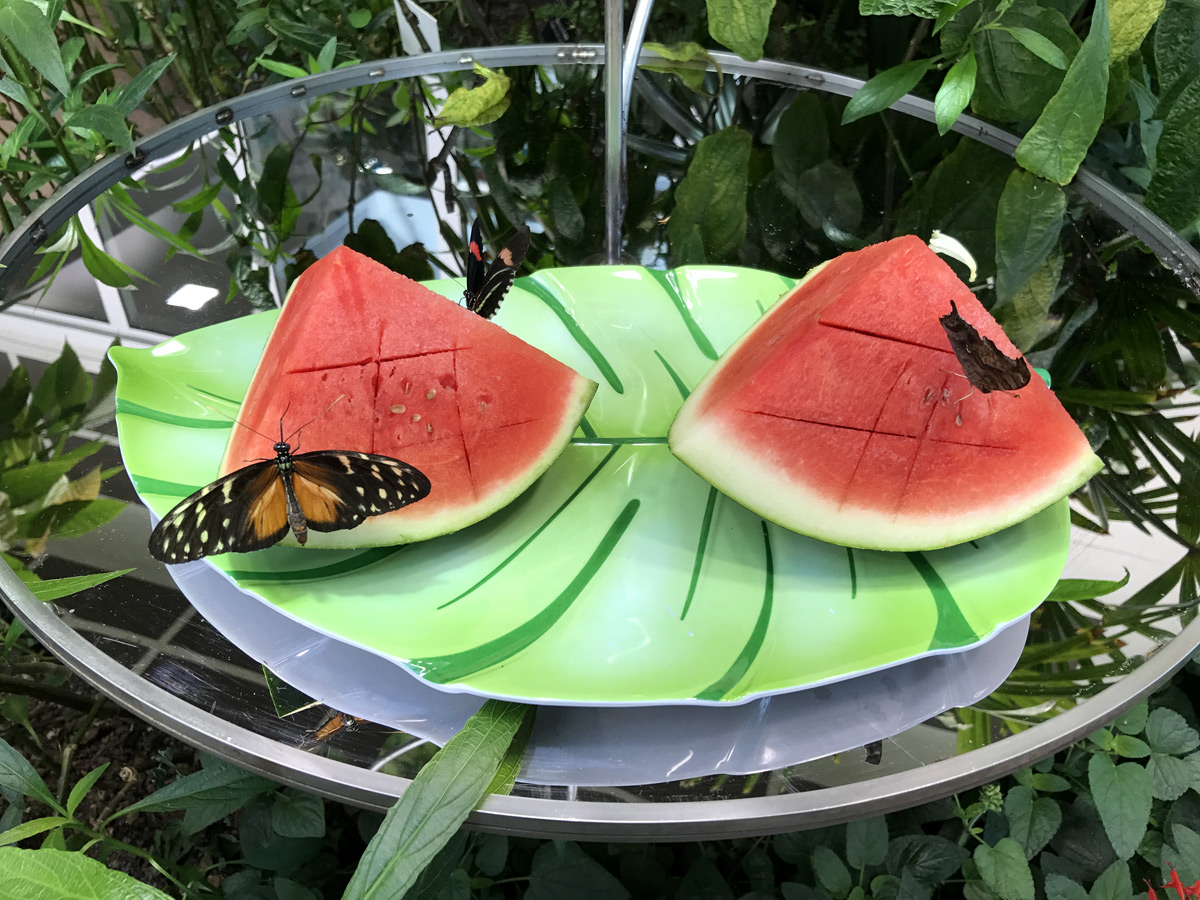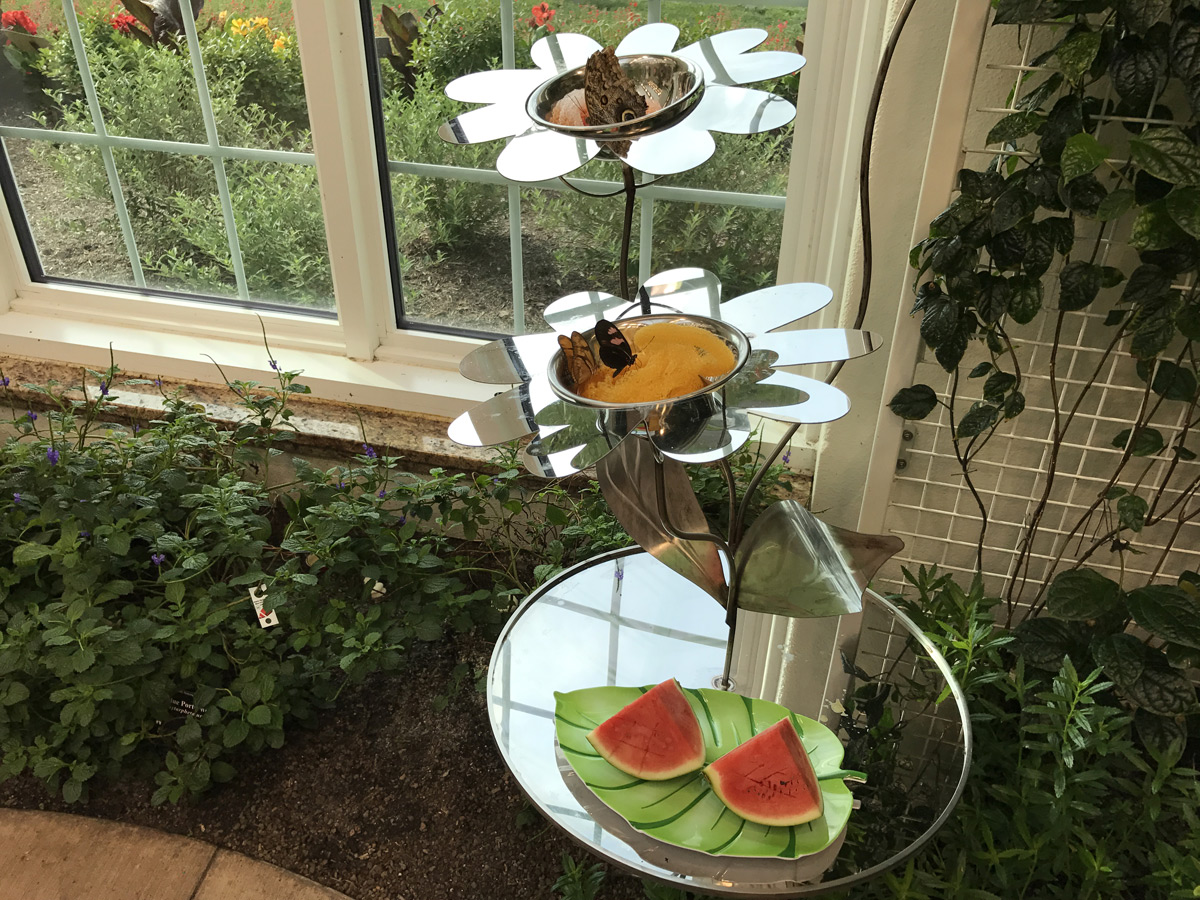 In addition, they've got an indoor Butterfly Atrium at the gardens that has hundreds of butterflies from around the world, flying around as you walk on through. They also have platters of fruit set out, which in turn attracts the butterflies, making for some great photo opps.
On particular hot days (like when we went), the Atrium is also a nice place to cool off, as the lobby has A/C. After walking through the Gardens, that was a welcomed treat.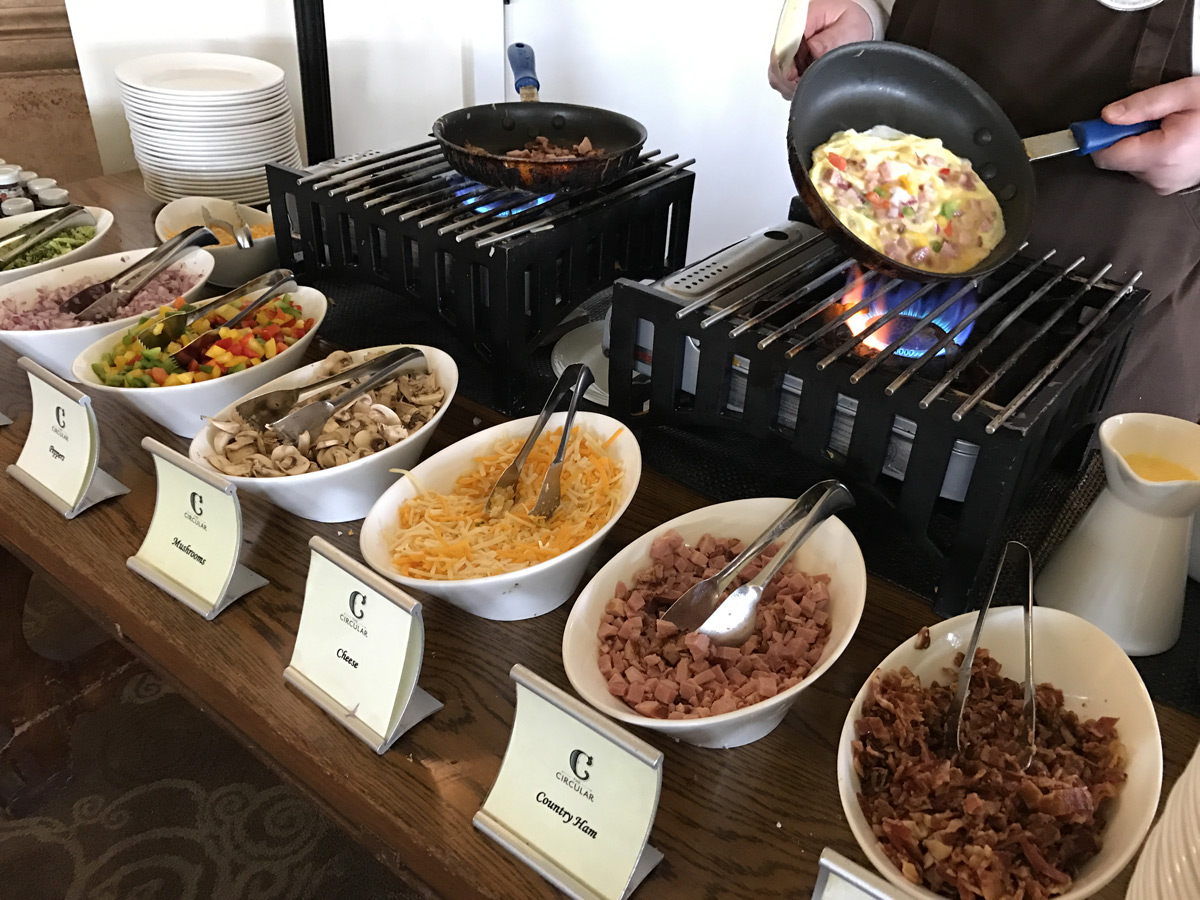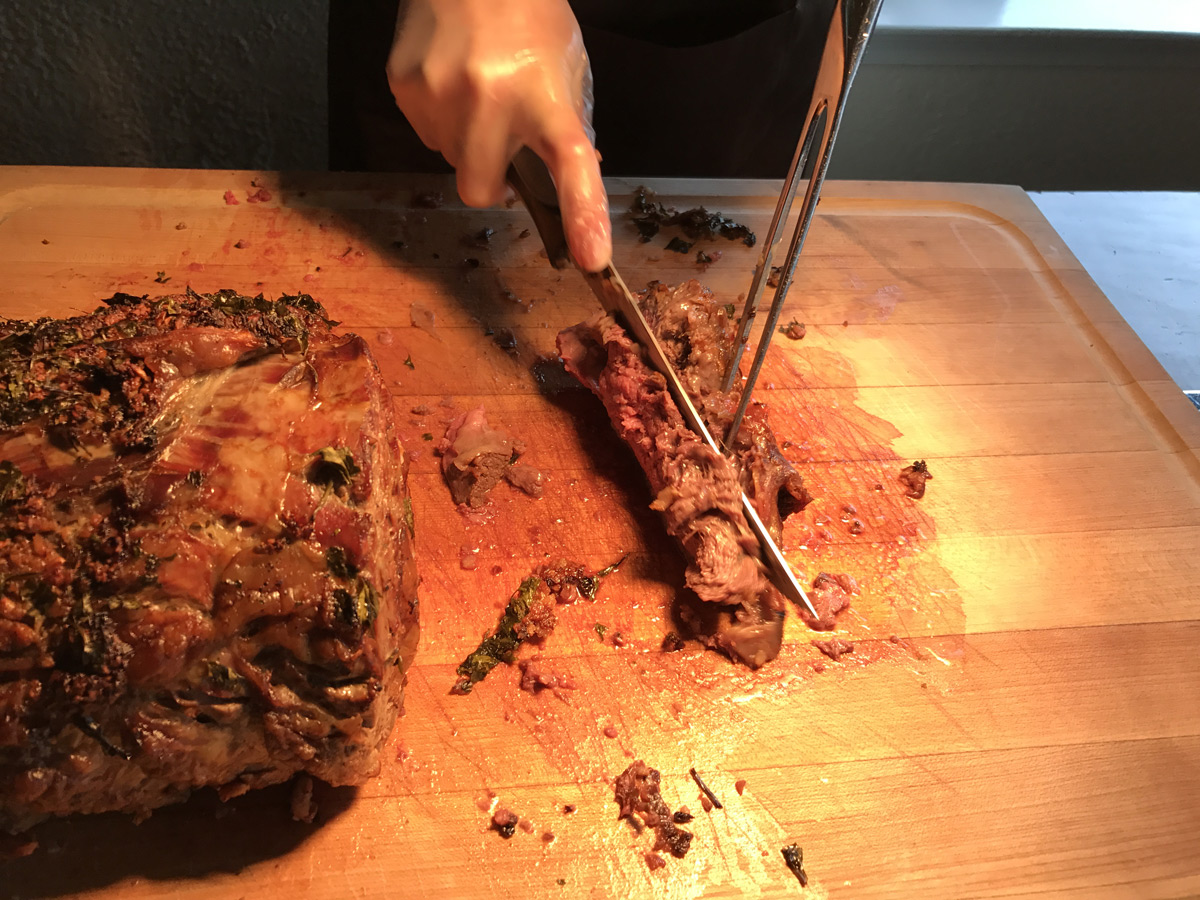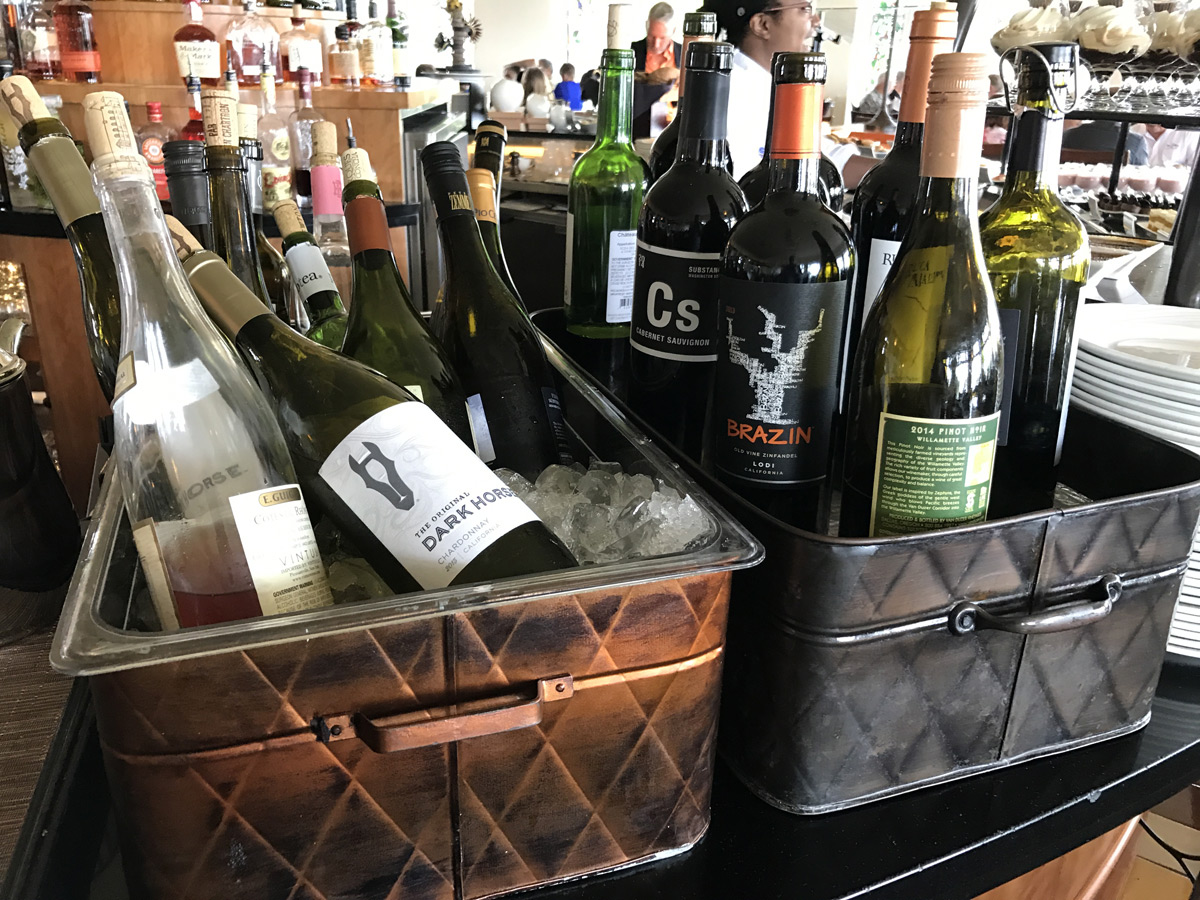 While we could have stayed here for hours, we had Sunday Brunch reservations at The Circular at noon, so we headed back to get changed before brunch. My wife told me that the food here was pretty legendary (and expensive, at $42.50/person), but nothing quite prepared me for this. "OMG, LOOK AT ALL THE FOOD!"
Now I'm no stranger to buffets, but this was on a whole other level, with offerings ranging widely from savory to sweet. It's impossible to list all of the food that they serve, but this menu gives you an idea of what you can expect here. I'm a big piggy, so I tried a little bit of everything, and the food was amazing.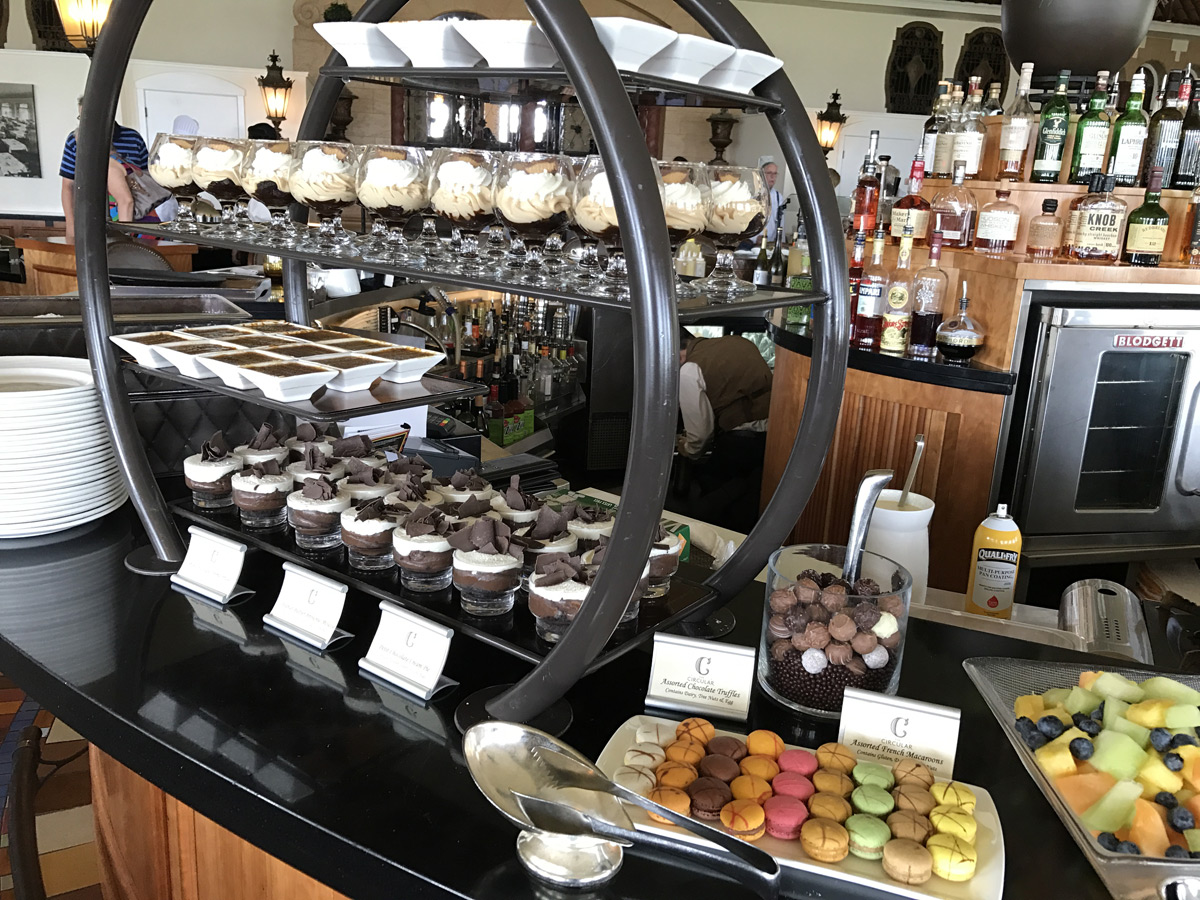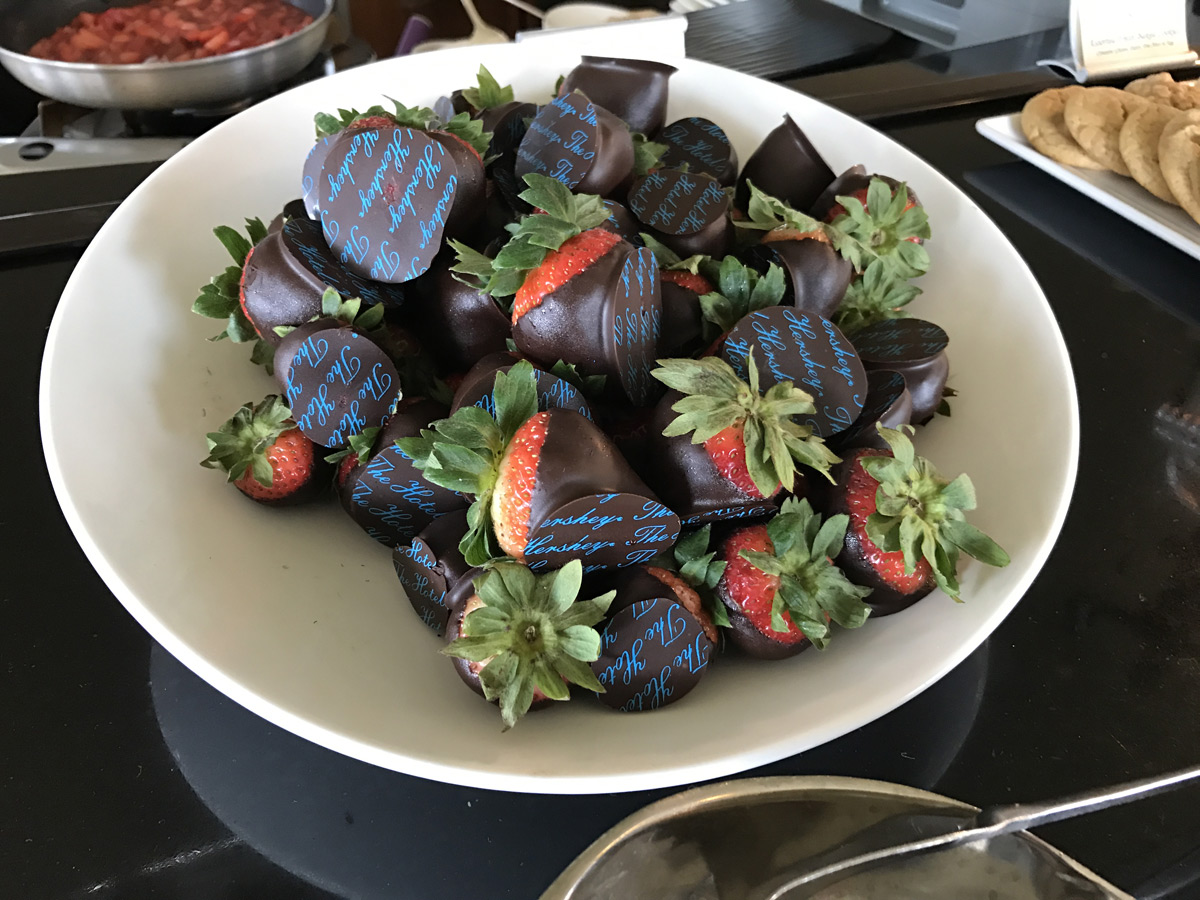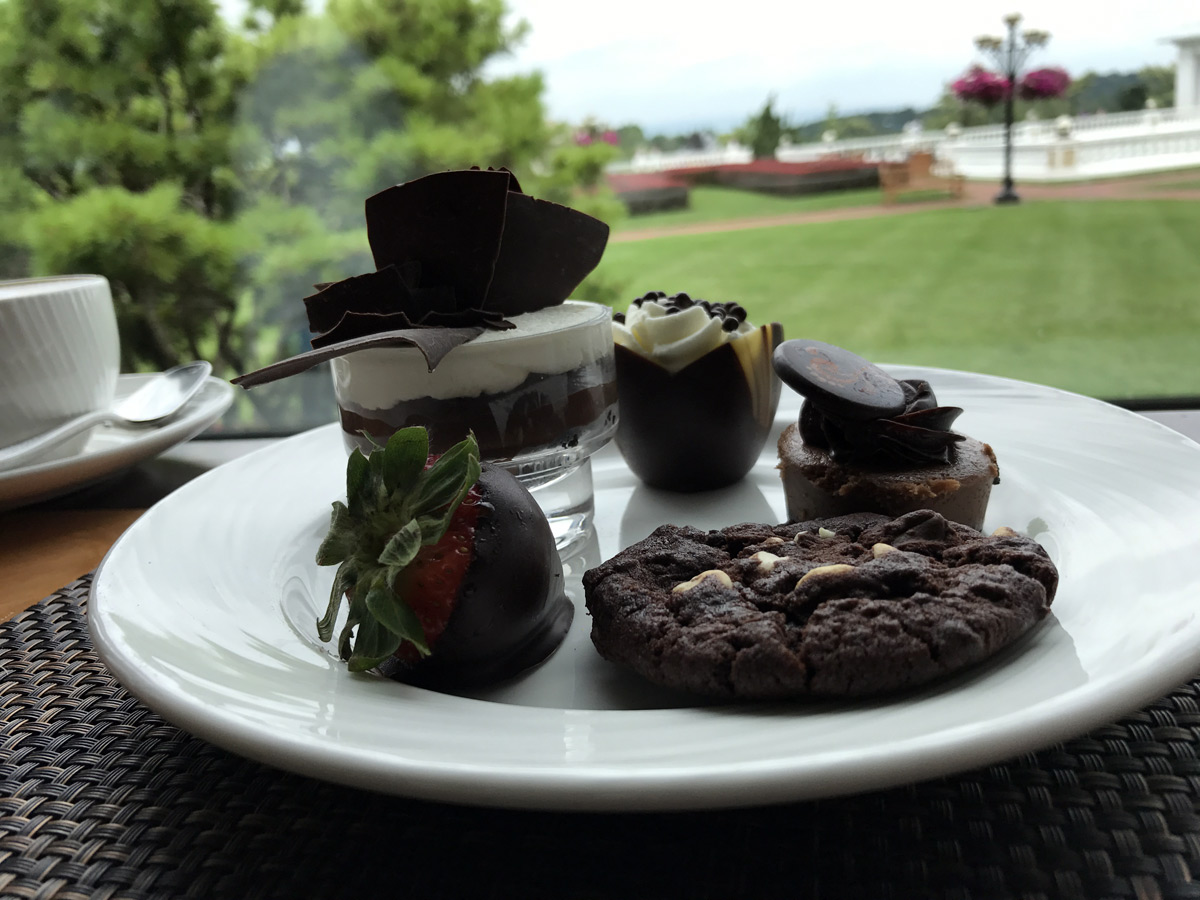 But make sure you save room for dessert, because as you can see from these pictures, they have got some of the most amazing sweet treats you've ever seen. I'm sure I probably gained 10 pounds from this one meal alone, but it was totally worth it!
And with that, it was time to say goodbye to The Hershey Hotel and head back home. Thankfully, traffic was pretty light on the way back, and we made it home in no time flat.
The 2017 Buick LaCrosse really impressed me, proving to be the perfect luxury cruiser for our little getaway, with tons of technology, a sporty yet comfortable ride, and plenty of room for me to stretch out in. And my wife was absolutely right, The Hershey Hotel proved to be an amazing destination, even without kids.
So if you're looking to treat your better half to a luxurious weekend, definitely consider making the drive up to Hershey. You won't be disappointed!