Everything You Need To Get In Shape This Fall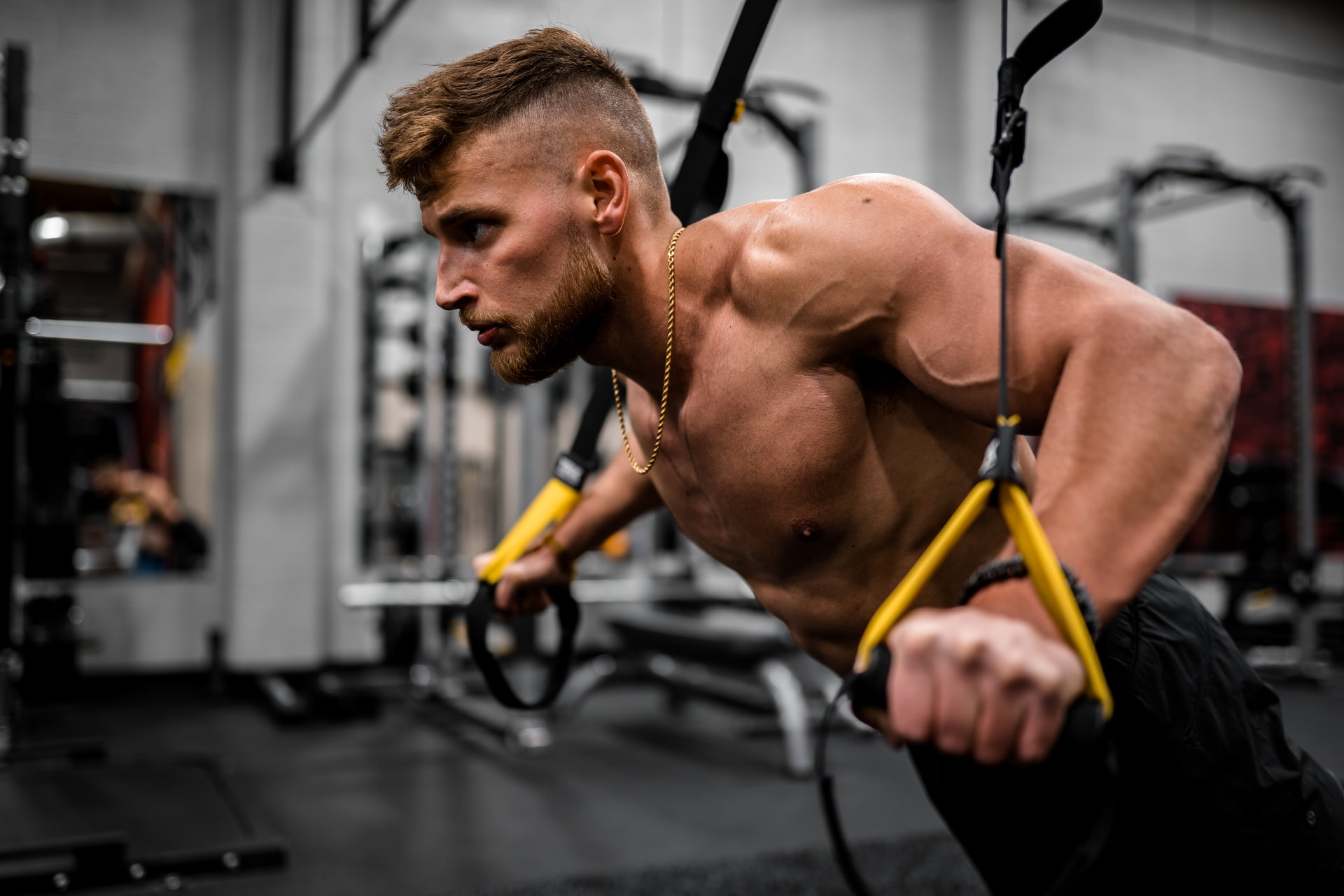 Every January, people make the same old New Year's resolutions, vowing that this year will be different, that they're going to join a gym, eat healthier, and lose some much-needed weight. Yet three weeks later, over 80% of people have fallen off the wagon and gone back to their old ways. And look, I get it, as I too who would make excuses (gym too crowded, cold weather, not enough time, etc) and eventually give up.
But this year, I finally stopped making excuses and made fitness a priority in my life, dragging myself to the gym even on days when I just wanted to sleep in. Eating healthier. Even taking up running. 10 months later, I'm down nearly 20 pounds, and I look better than I have in over a decade. And I'm just getting started! 💪
Not I'm not going to lie and say that it's an easy journey, as you'll be tested all along the way. But if you're determined and push through any hurdles along the way, you can drop those unwanted pounds, have more energy than ever before, and look better for both yourself and the opposite sex. And who doesn't want that, right? Then let's get going.
First off, your weight loss journey starts TODAY, not January 1st. Why? Because it's so easy to pack on the pounds around the holiday season, between Thanksgiving (where you'll likely eat between 3,000-5,000 calories in a single meal), the week of Thanksgiving leftovers, the various holiday parties you'll attend, and of course Christmas dinner.
Here's everything that you need to start on your fitness journey:
Join A Gym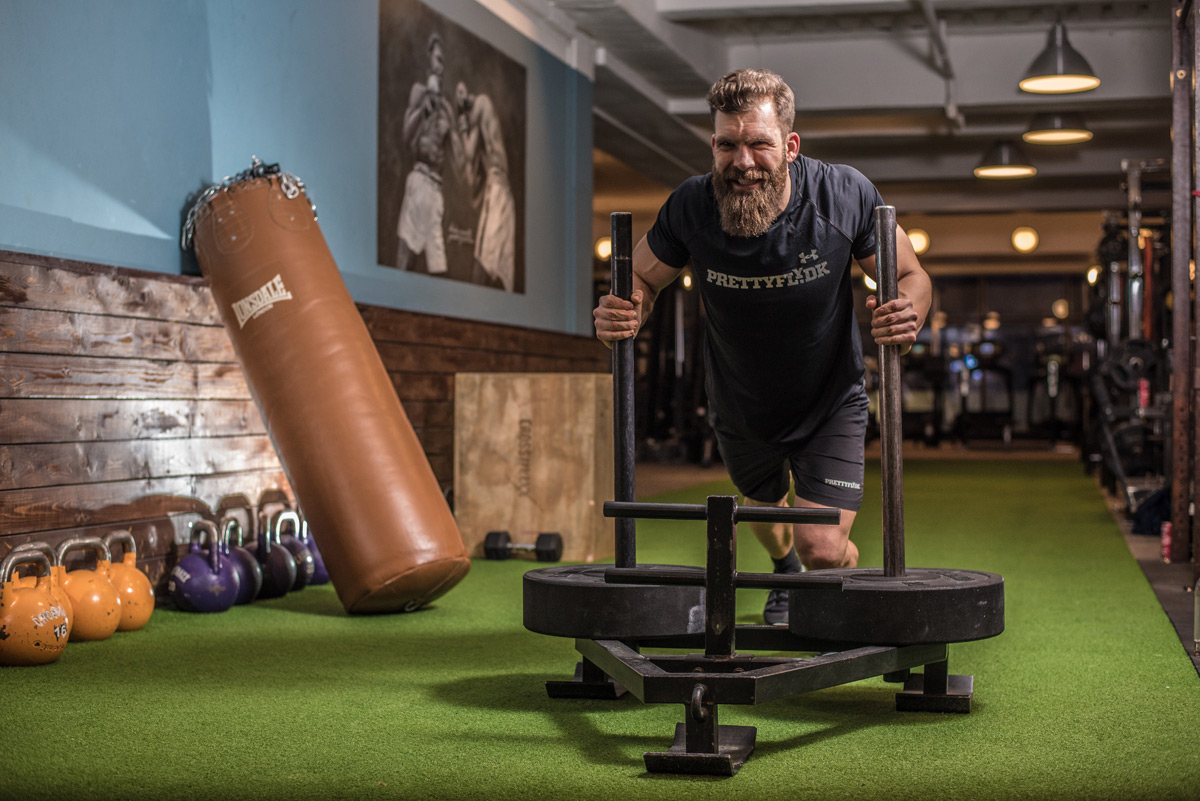 The first thing you need to do is join a gym and get into a regular routine where you're going there at the same time each day (or every other day), so that it becomes second nature. For me, I go EARLY morning (6:30am), before life gets in the way and causes me to miss my workout. If you're a newbie, you can start with a simple machine circuit to get started. But if you have worked out before, you may want to look into doing a split workout (plenty of ones to choose from online) and track your workouts on your phone or in a notepad.
Since I was no stranger to the gym in the past, I started with a 3-day split, doing mostly free weights and a handful of machines, along with the occasional cardio. I saw good progress initially, but eventually I started to hit a plateau, and I needed to up my game. That's when I decided to get myself a personal trainer.
Hire A Personal Trainer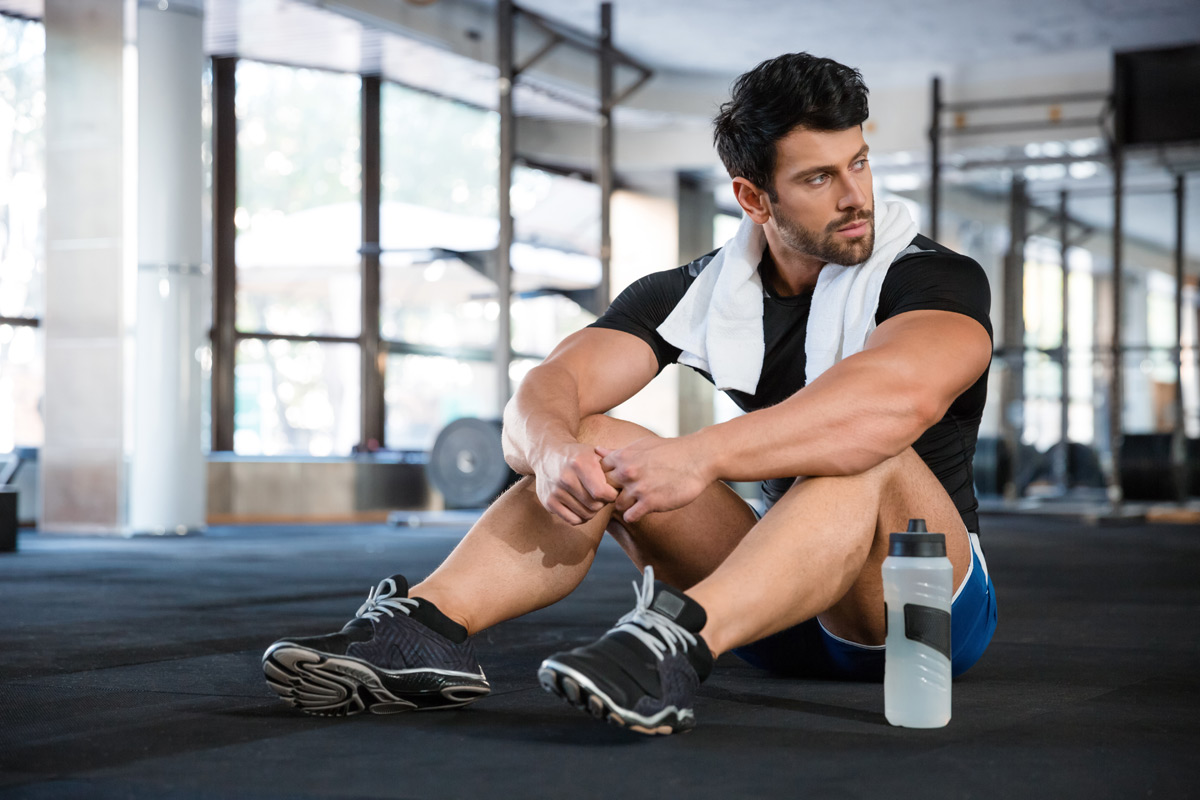 Personal trainers aren't exactly cheap, but as the saying goes, you get what you pay for. While you can try to hack together your own workouts and chart your progress, having someone else that knows how to maximize your gains in the most efficient way possible is a game-changer. In the 2+ months that I've been seeing my trainer, my numbers have gone through the roof, with me benching and deadlifting more than ever before. I've gained muscle and lost weight, and I'm thrilled with the progress that I'm making.
My trainer also holds me accountable, pushing me to do those last few reps when I'm gassing out, and checks in regularly to make sure that I'm doing ok. He's got a plan for me, and every workout gets me that much closer to those goals. If you're someone who needs a little extra motivation, or someone who is new to the gym, I highly recommend hiring a personal trainer for at least a month or two to get you on track.
Track Your Progress With Tech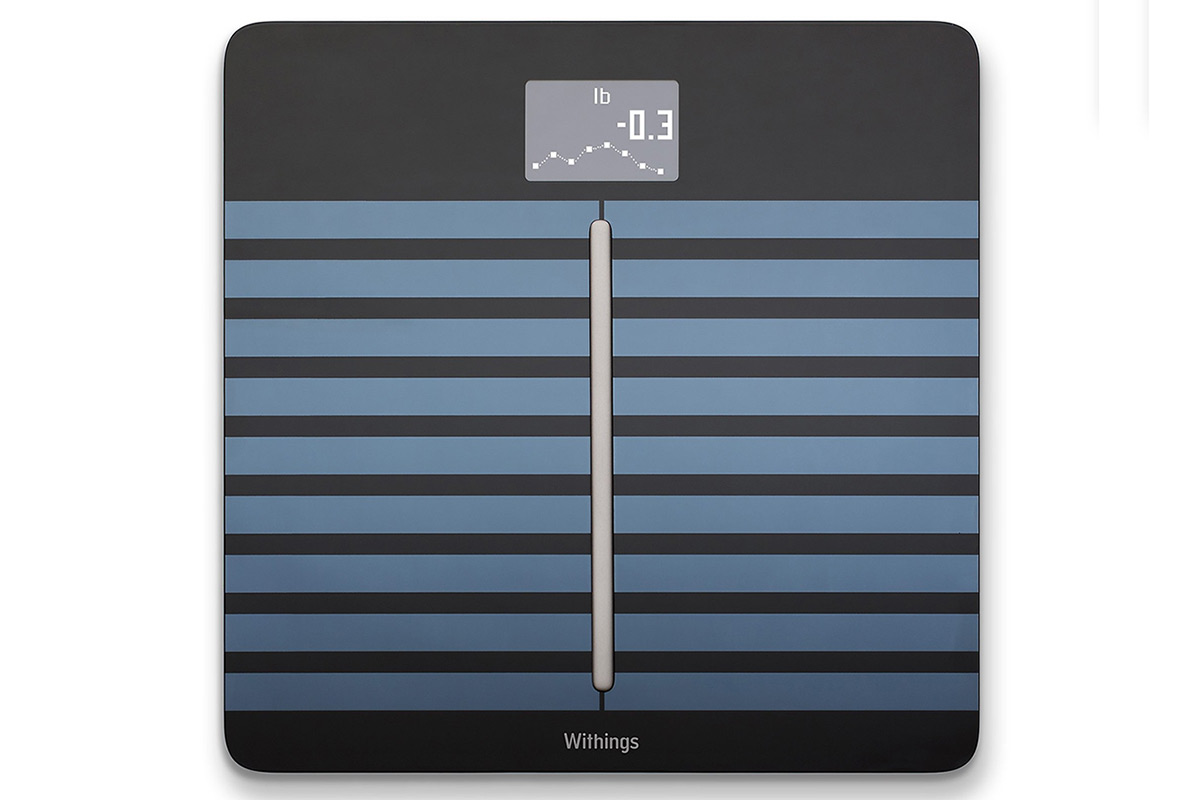 There's a multitude of great technology out there that can help you throughout your fitness journey. For me, two things that I've found invaluable are my smartwatch and smart scale. The Withings Body Cardio scale is an advanced smart scale that offers up a full body composition analysis, going beyond weight by providing you with more actionable insights into the number you see on the scale. It tracks your muscle mass, fat mass, water levels, bone mass, and more. So instead of just focusing on your weight (which isn't always an accurate measure of progress, as muscle weighs the same as fat), the scale gives you a more well-rounded view of your progress. It even shows you the weather for the day, which is pretty neat.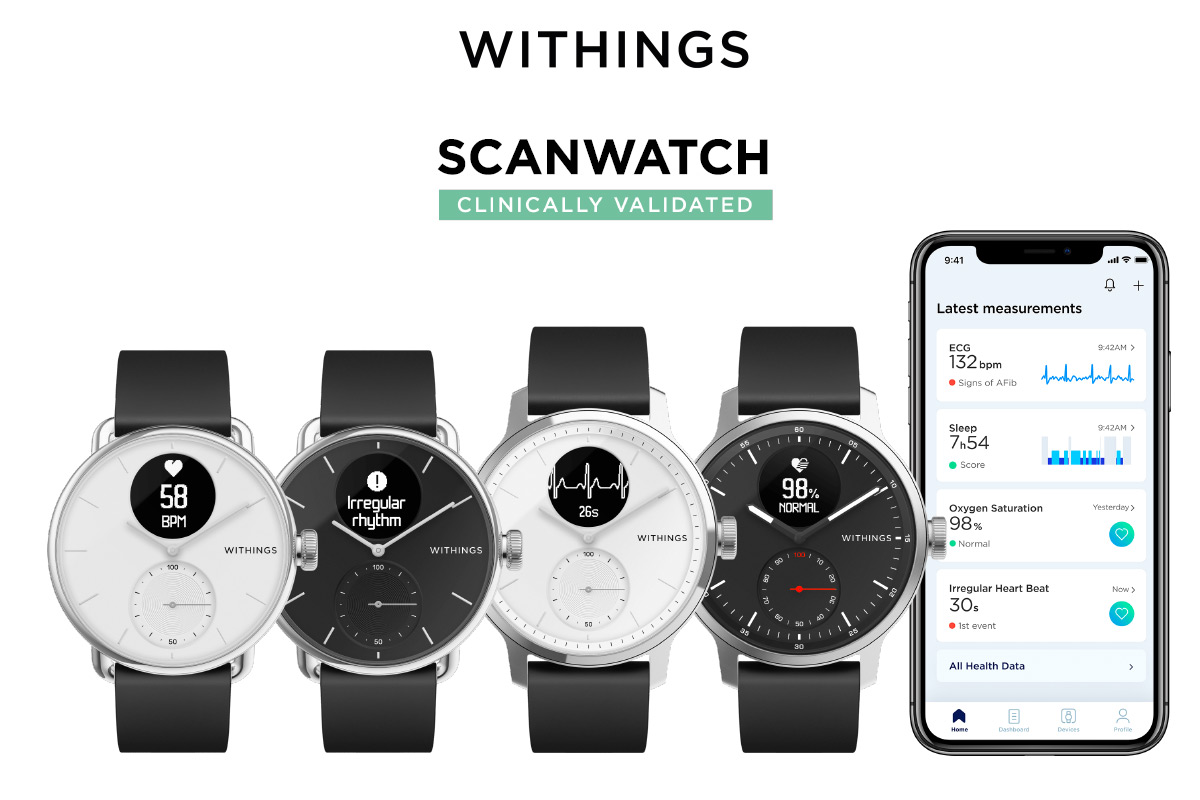 I've been using the Withings ScanWatch for a few months now, and I absolutely love it! This hybrid smartwatch is designed to monitor health parameters, detect AFib, analyze your sleep quality, and help improve overall fitness. Developed with professionals from world-renowned institutions, ScanWatch boasts clinically validated ECG capabilities, an oximeter for SpO2 measures, and an exceptional battery life of up to 30 days (unlike those other smartwatches that need to be recharged daily). The watch does a great job of tracking my workouts, sleep, and more, and it really helps me stay on track.
Both the ScanWatch and Body Cardio scale use the same Withings app, so all of your data is in one place. It's great being able to take a high-level look and see how much weight you've lost over time to keep you motivated, as sometimes you'll hit a plateau and it can get discouraging. But seeing that you lost 20 pounds over the course of a year? That's quite a confidence booster.
Get In The Zone
Whether you're lifting weights or running on the treadmill, there's nothing like some music to get you into the zone. When I'm jamming out to some music, I'm able to push harder and run further, it just takes you out of your mind and to another place entirely. That's why you see so many people at the gym with giant headphones on.
My problem with that is that I don't like working out with my phone in my pocket or nearby, as it just gets in the way, and it's an accident waiting to happen. So what do you do if you still want to listen to music? The H2O Audio TRI Multi-Sport Headphones solve that problem, as these 100% waterproof headphones feature a built-in MP3 player and Bluetooth, hold 8 GB of memory and offer 9 hours of battery life.
How cool is that? You can load up to 8GB of your favorite tunes, and you no longer need to be tethered to your phone. Plus, it's waterproof, which is important when you're sweating like crazy. And these aren't your normal in-ear headphones, but rather open ear bone conduction speakers that provide great sound while maintaining surrounding awareness – Perfect so you can jam out but still hear your trainer. It's well worth the $100 price tag!
Build A Strong Core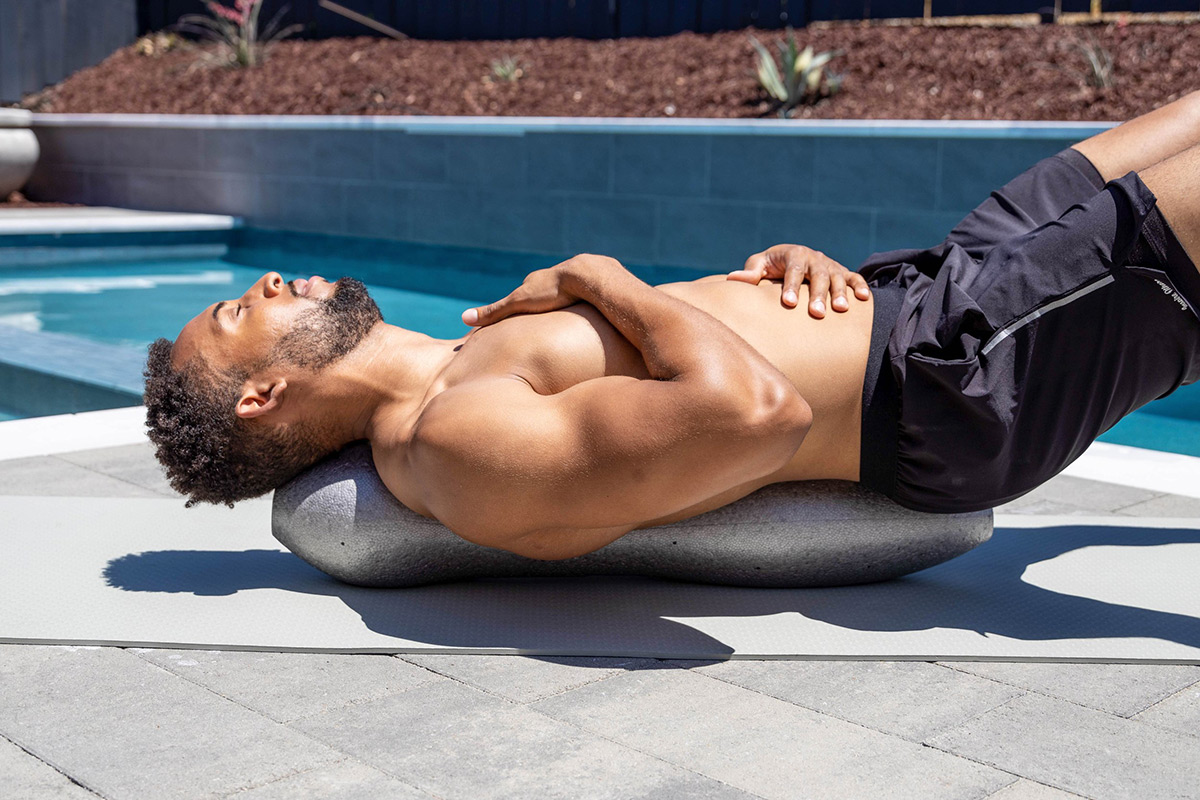 While aerobic exercise and strength training make up most fitness programs, core exercises are key to a well-rounded fitness program. Strong core muscles make it easier to do many things. When your core muscles are strong, it's easier to swing a golf club, get a glass from the top shelf and bend down to tie your shoes. Weak core muscles can leave you more prone to poor posture, lower back pain and muscle injuries. Strengthening your core muscles may help back pain get better and lower the risk of falls.
As someone who's dealt with a bad back for the greater part of 25 years, I'm always looking for a way to get some relief. So when I heard about the SOLEX Posture Roller, I was intrigued. While it may look like a normal foam roller at first glance, it's much more than that, used for spine re-alignment, core strengthening, and more.
Two to three times a week, I'll pull out my Solex Posture Roller and use it both for posture re-alignment and to work my core muscles. This diagram shows you all of the ways that it can be used, while their ebook shows the various core strengthening exercises that you can do with it. Trust me, it's $99.99 well spent.
Soothe Sore Muscles With A Massager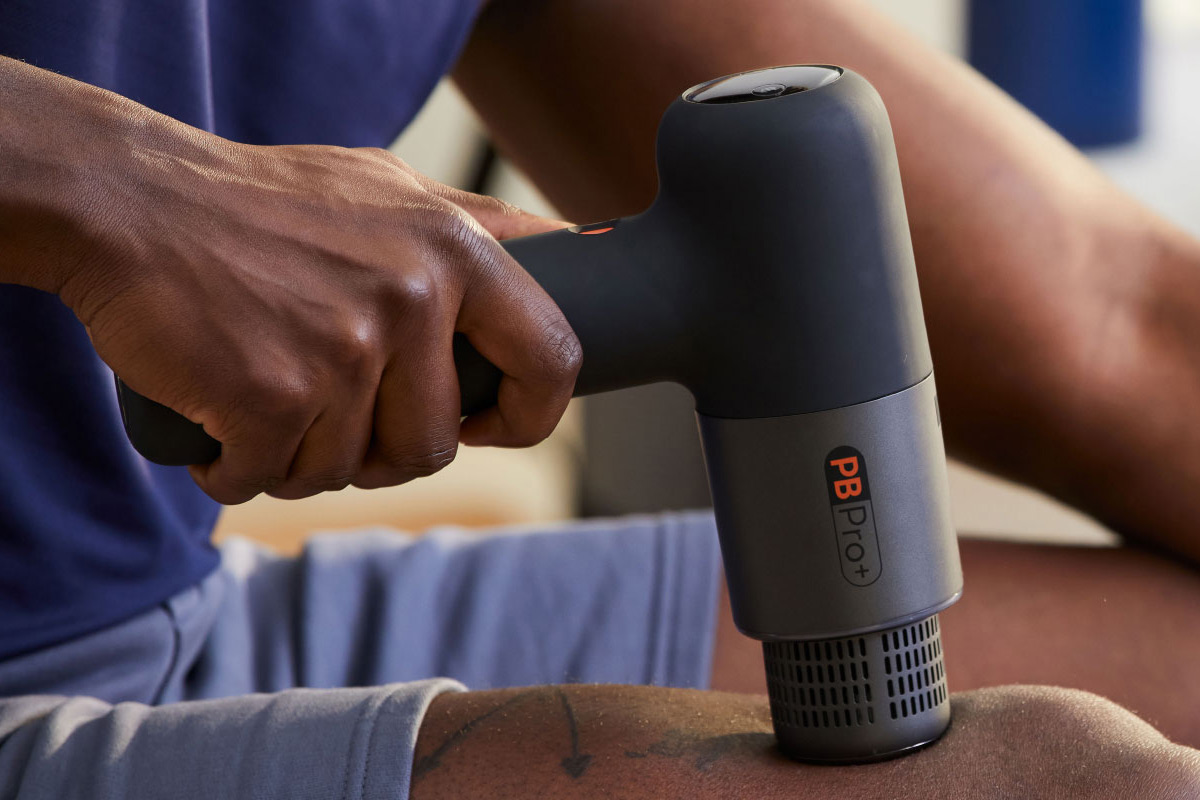 When you're lifting weights, it's not uncommon to feel a little sore the day after a particularly strenuous workout, especially if you haven't been to the gym in awhile. One time I hit the abs so hard that I could barely walk the next day, it was not good! Most people who feel sore tend to take a few days off to recover, but you don't need to do that. Instead, get some much-needed relief with a deep-tissue percussion massage, which not only helps relieve your sore muscles, but they can actually help improve circulation and your range of motion after tough workouts.
I recently tried out the Sharper Image PowerBoost Pro+ Massager, and let me tell you, it's a total game changer. Unlike regular percussion massagers, the PowerBoost Pro+ introduces heat or cold therapy at the touch of a button while providing deep-tissue percussion. The heat feature is great to use before or after a workout to warm the muscles, and the cooling feature feels amazing when you're sore after a tough workout.
The Sharper Image PowerBoost Pro+ comes with a carrying case, 6 massage intensity levels, and 6 interchangeable attachment nodes, and each charge is good for 5 hours of use. You can purchase the PowerBoost Pro+ at Bed, Bath and Beyond and at Walmart for $199.99.
Clean Up Your Diet
You knew this was coming, right? Unfortunately, all the working out in the world won't help if you're eating habits are bad. Like the old saying goes, "Abs are made in the kitchen." So let's look at what you're currently eating, easy changes that you can make to your diet, and other essentials to get you back on track.
First off, download an app that lets you track everything you eat in a day (I use MyFitnessPal), so that you can see how many calories you're consuming, along with the breakdown of carbs, protein and fat. Many people claim to be eating well under 2,000 calories a day, only to find out otherwise when they see it on a screen. For me, it was quite an eye opener when I learned that my breakfast sandwich from McDonald's exceeded my fat allowance for the ENTIRE DAY.
After that, you'll want to fine-tune your diet for your specific needs. I could write a whole book on this, but basically just make better choices, and do so in moderation so you don't burn out too early. Eggs for breakfast instead of sugary cereals. Lean meats (chicken, etc) for lunch and dinner with a side of veggies. Healthy snacks instead of dessert. And replace soda or iced tea with water. I even cut out alcohol, but if you can't do that, at least go for low-calorie options.
With the holidays in full swing, diets can get even trickier. To avoid overeating at parties and dinners, eat before you go. To feel full before the big holiday meal, drink some water. Exercise portion control, so you can still enjoy your favorite foods without packing on the pounds. And if you're bringing a dish, swap ingredients (eg. plain Greek yogurt instead of sour cream) and focus on making healthy versions of traditional holiday dishes.
—
Rome wasn't built in a day, but with hard work and dedication, you should make some decent progress in the next 3-6 months. So stick with it and prepare to live your best life ever!