PIVOT Bed Transforms Your Bedroom Into A Functional Home Gym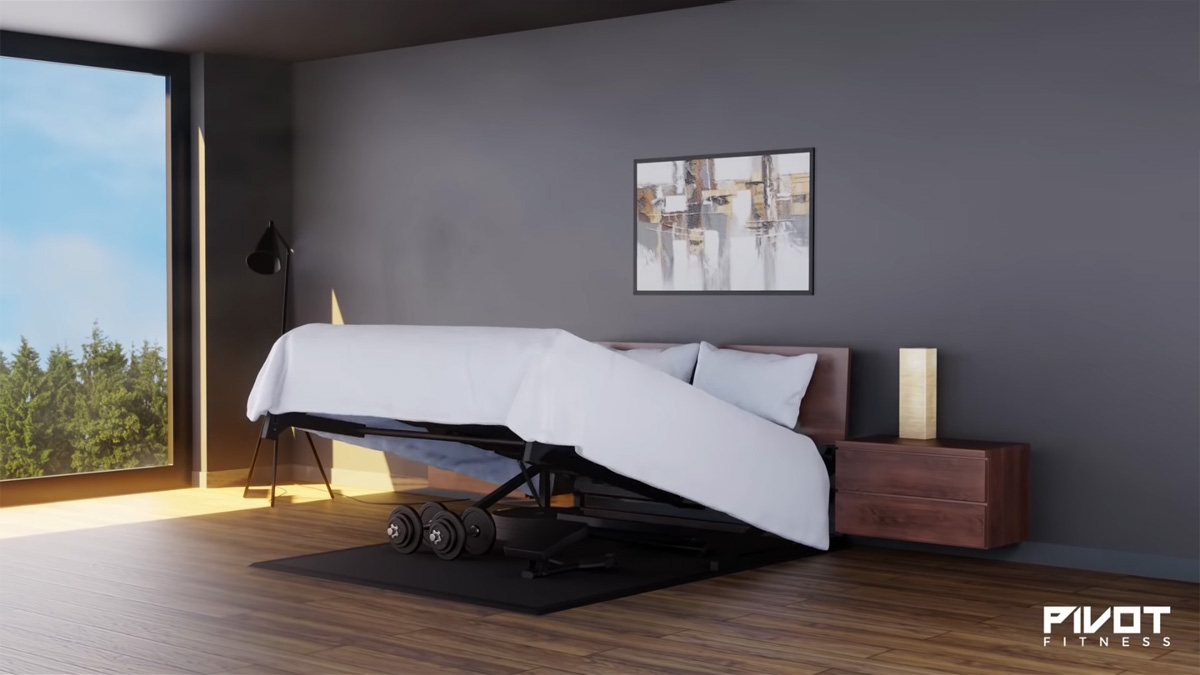 Gyms around the world were forced to shut down earlier this year due to the pandemic, leaving many of us without a way to workout. While I was lucky enough to have some weights at home already, not everyone was so lucky, as dumbbells, kettlebells and the like were about as hard to come by as toilet paper and hand sanitizer.
Not only that, but not everyone has enough room in their small living space to get in a proper workout. Seriously, those of my friends who live in New York City barely have enough room to walk around in, let alone find space for a weight bench and rack. So what do you do if you're living in a tiny 600 square foot space? That's where the PIVOT Bed comes in.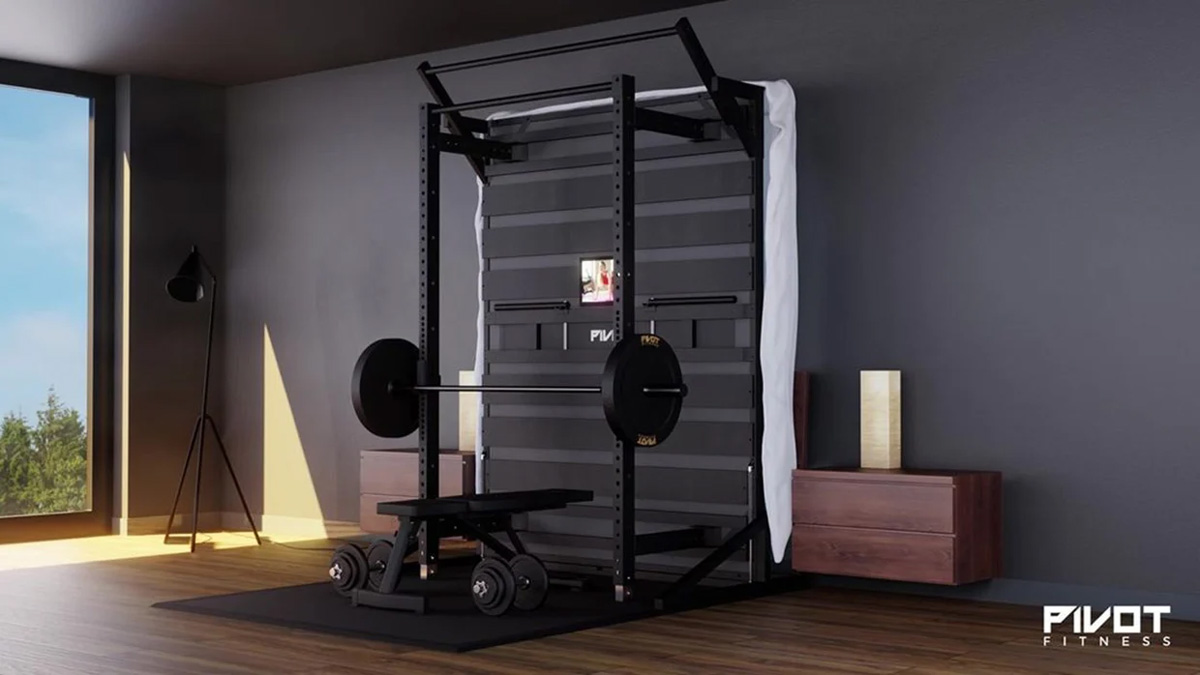 The PIVOT Bed is an incredibly strong bed that flips up to reveal a gym when upright. It opens up your existing space – the size of a double or king-size bed – when you want to exercise, and returns to a comfortable bedroom when you want to sleep. It's a murphy bed like you've never seen before, with the fitness enthusiast in mind.
To activate gym-mode, simply lift the frame of the bed up and lock it into an upright position. Users can then use the base to perform workout activities and even pop out an optional power rack. The creators also claim you can use the frame to do pull-ups, dips, weight training, and other exercises without the fear of being toppled over.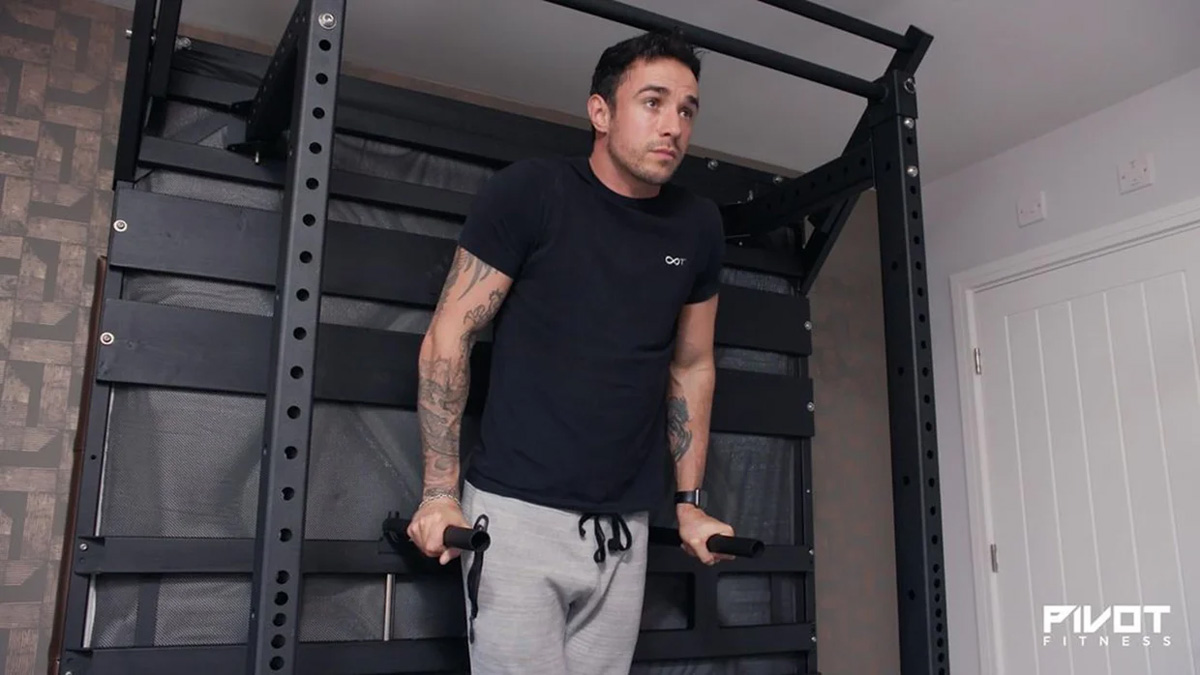 What might seem like an unorthodox solution may help those living in small spaces or those looking to save time in the morning instead of traveling to the gym. And with many areas of the world still dealing with gym closures, this is a clever substitute, one that eliminates your monthly fees, travel time, waiting for equipment, and other pain points of traditional gyms.
Home gym options like Peloton, TRX, Mirror, Tempo, and others are all very popular for this very reason, the convenience factor of being able to workout from home whenever you like being their biggest draw. So I think the PIVOT will fit into this space nicely.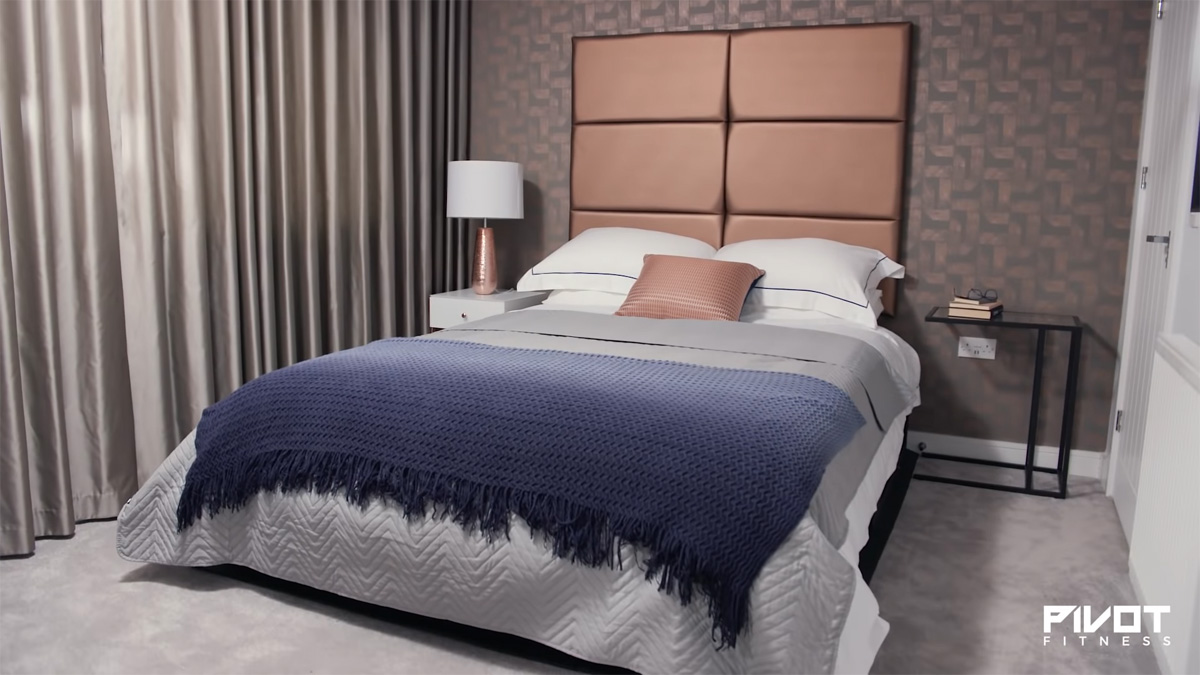 The PIVOT Bed is currently being offered on Kickstarter, and they're already halfway towards their funding goal, with more than two weeks to go. And if you act now, they're throwing in free shipping (which is no small feat, considering how heavy this thing is). So if you are living in a small space but still want to get your workouts in, consider getting the PIVOT Bed.
You can watch the video below to see the PIVOT Bed in action. It's a pretty remarkable piece of engineering, and I can definitely see this catching on with fitness enthusiasts who are pressed for space. Let us know what you think of the PIVOT Bed in the comments section.