10 Tips To Cut Down Your Gym Costs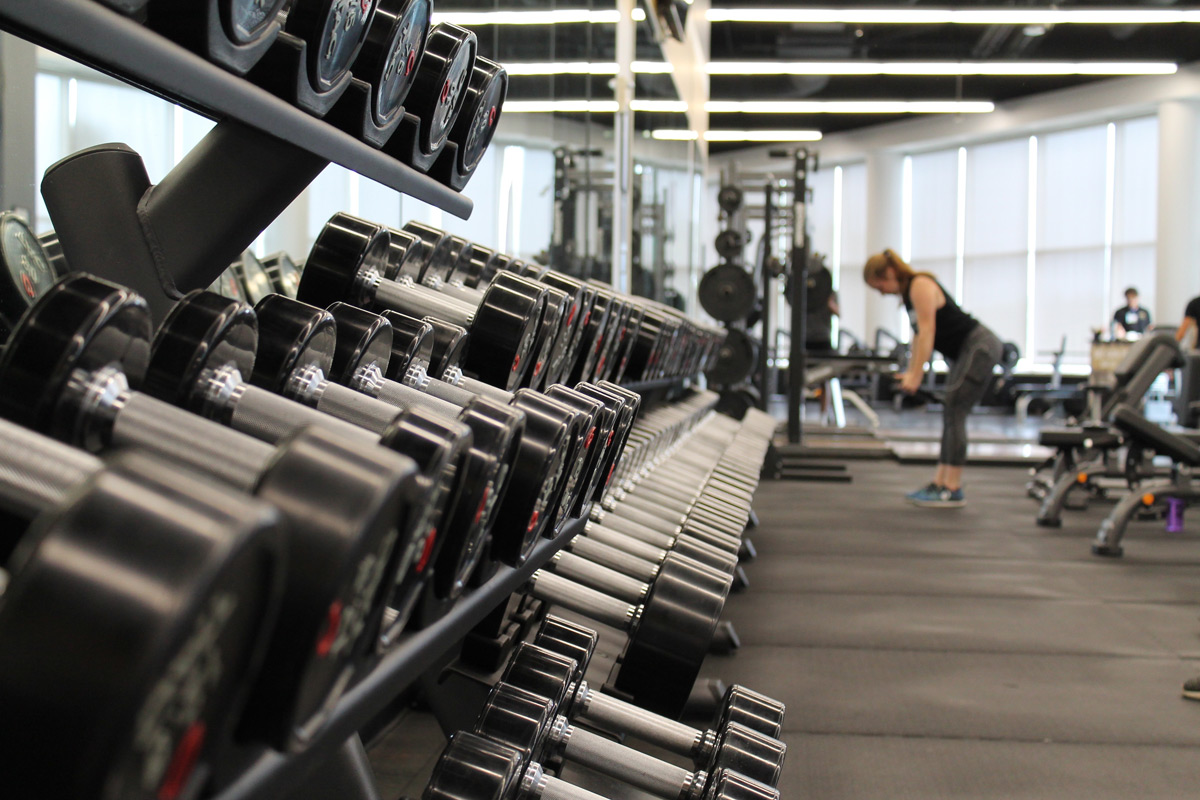 Working toward a goal this year requires planning. For those who vowed to lose weight or get fit, finding a gym is likely at the top of the to-do list. Luckily, January is the busiest time for health clubs experiencing an uptick in membership sign-ups, which means you can find a number of deals around town. Before you jump at the first offer though, consider these tips to help you save even more on gym costs.
1. Max Out Trials
Before you sign up, make sure the gym is a good fit for you. Evaluate classes and instructors and take note of crowds and availability of equipment during the time you plan to use the facility. Most health clubs offer a free week so take advantage of as many complimentary memberships as you can. While sales associates will pressure you to commit after your first day there by offering a limited-time discount, don't fall for the trap. Ultimately, you'll lose money by taking the deal if you realize that the gym isn't right for you. Stick with the free trial until you're ready to commit, or move on if the facility doesn't meet your needs.
2. Practice Haggling
Signing up for gym is very much like buying a car. Membership associates have quotas to meet and often use high-pressure sales tactics to get you to commit for the long haul. While the new year often brings lots of new member deals, nothing is set in stone and there's always room for a better deal. While scoring a lower monthly rate and waiving the initiation fee should be your primary negotiating priorities, there are other ways to add value to your membership. Ask the associate for the first month free, more guest passes, extra personal training sessions, free towels, complimentary childcare and discounts on spa packages (if offered).
3. Punch It
Paying a flat monthly fee typically works out to less money per visit than a punch pass. However, a recent study by Berkley found members who choose a contract with a monthly fee over a 10-visit pass paid $600 more annually. So if you don't have time to hit the gym everyday or you prefer to be active outdoors, paying per visit may offer a better value and will also save you potential early-termination fees if you want to cancel the membership before the contract is up.
4. Resist the Commitment
You can get a lower monthly rate when committing to a two-year contract, but you'll pay more overtime if you don't use it or want to switch facilities. While you'd like to become a fitness devotee overnight, creating new healthy habits takes time. Before you sign up for a year, try the membership on a month-to-month basis. This way you can determine if the health club meets your fitness needs and if you will actually use it on a regularly basis.
5. Stretch the Definition of Family
Many health clubs provide family membership deals that aren't limited to blood relatives. This means you can sign up with a few friends to benefit from the discounted offer. Find trustworthy friends and designate one individual to make the monthly payment and come up with a reimbursement plan that works for everyone. Whether each person sends the payee a check, transfers money via Paypal or sends one lump sum for the year, work this out ahead of time. It will help you avoid any rifts in friendship that may occur due to financial issues.
6. Track Coupons & Daily Deals
Before you sign a gym contract or enroll in a new fitness studio, look for deals online. CouponSherpa.com offer coupons and free passes for health clubs including 24Hour Fitness, while daily deal sites like Groupon and LivingSocial provide deep discounts of up to 70-percent on local memberships and personal training. You can jump around from gym to studio to bootcamp by taking advantage of new monthly offers. For example, you can get a three-month membership to Studio City Fitness Gym in Los Angeles for just $48, compared to the standard $149.
7. Review Warehouse Clubs
Warehouse clubs typically offers deals on local gym memberships. You usually have to spend more upfront and buy a one-year or two-year membership, but for those who go to a health club regularly, this is a great way to save money in the long run. For example, Costco features a Gym Membership and Wellness page with deals like $369.99 for a two-year all-club membership to 24-Hour fitness. That comes to approximately $15 per month with unlimited use of this national chain of gyms.
8. Don't Limit Yourself
In recent years, speciality fitness studios that focus on one type of activity like Pilates, indoor cycling and yoga have popped up everywhere. While these facilities undoubtedly offer great classes, the exercise is limited. As experts explain, changing your workout every three to four weeks shocks your body and muscles to work harder. Those who stick to the same routine will see less results over time. Don't limit your options by signing up to a speciality studio if your budget is tight. Look for a gym that offers a variety of group classes, including the workout you enjoy most, plus cardio and weight-lifting equipment.
9. Train One-on-One for Less
For newbies, personal training is a great way to get acquainted with a gym and the equipment, plus learn exercise moves based on individual goals. However, one-on-one sessions are pricey. One way to keep fees down is to split the cost of sessions with a friend at the same fitness level. Some trainers may even be willing to meet outside of the facility for a less expensive session. Otherwise, turn to your mobile device for motivation via such apps as Digifit iCardio, which tracks heart rate so you know how hard to push yourself, or GAINFitness, which designs a routine based on equipment you own and sends push notifications if you miss a workout session.
10. Build Your Own Gym
Recent stats show that 67% of people who sign up for a membership don't use it. Considering the average monthly fee is $58, you could potentially waste up to $700 a year or more! You may be better off building an at-home gym to use in the morning before work or in the evening while watching your favorite shows. Though this costs more upfront, you'll end up saving money in the long run. Plus, you don't have to buy everything at once. Start with dumbbells and a mat and tap into free workout videos online to get tips and ideas on new moves.