First Drive: 2022 Chevrolet Bolt EUV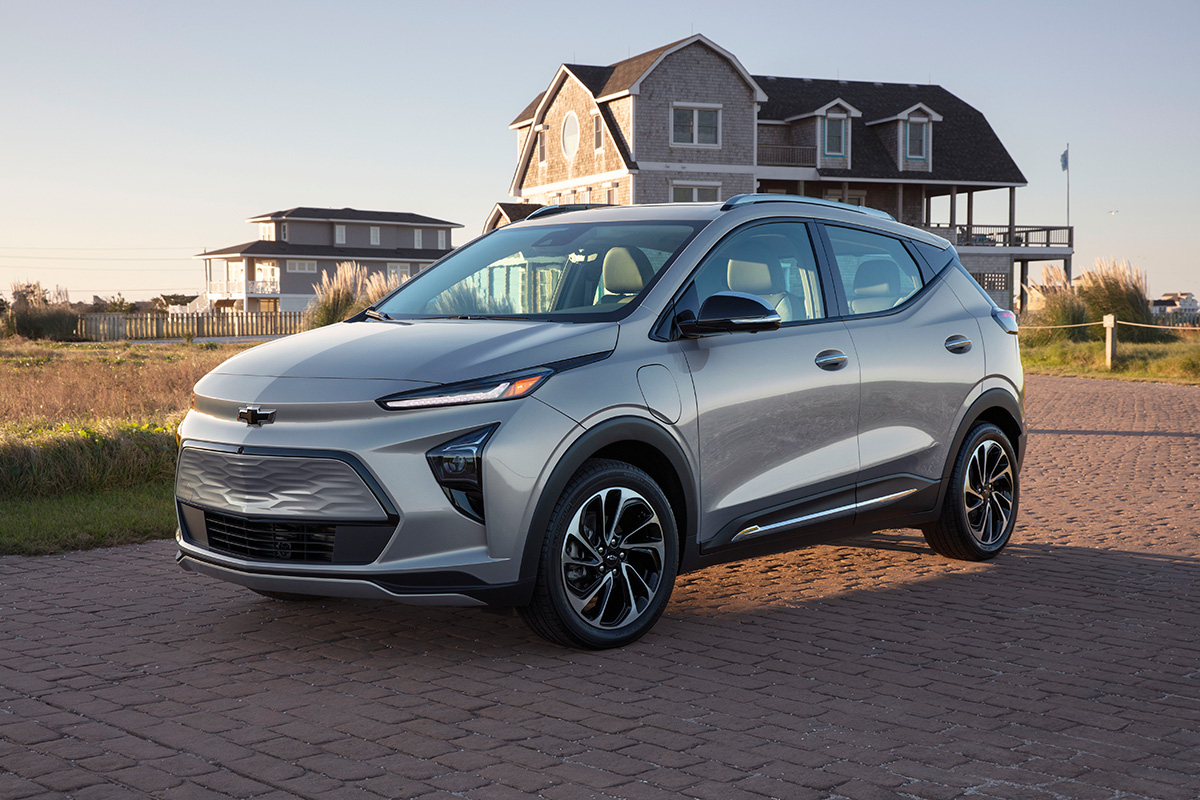 A few weeks ago, Chevrolet introduced the new 2022 Chevrolet Bolt EV, along with the all-new 2022 Chevrolet Bolt EUV, the latter which really caught our attention. While the Chevy Bolt has always been a solid little ride, with good performance, impressive range, and a low price, it hasn't exactly set any sales records, with only around 100,000 units sold since 2017.
Part of the problem is that it's a car, and many buyers are only interested in crossovers or SUVs for whatever reason. So to broaden its appeal, Chevrolet has introduced an SUV-ified version of it, which they're calling the Bolt EUV (Electric Utility Vehicle). It's a clever name, and its only a matter of time before other EV makers steal this "EUV" moniker as well.
A lot of people (myself included) were a little confused about the differences between the Bolt EV and Bolt EUV, so let me help break it down for you. While the two vehicles look similar and share an architecture, their designs are unique, with the Bolt EUV offering a rugged, muscular design befitting an SUV. In fact, no exterior sheet metal parts are shared between the two cars.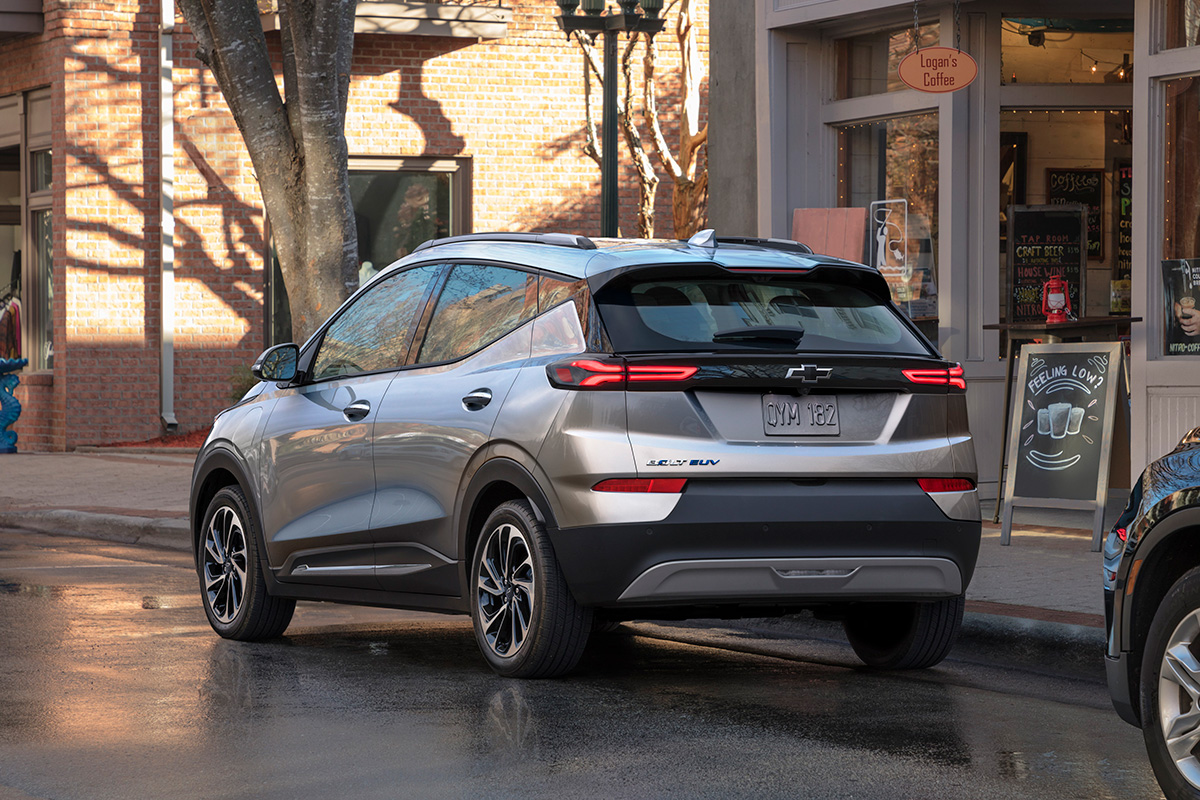 Visually, the Bolt EUV stands apart thanks to its unique front-end, with a sculpted grille (still on the fence about this) and signature lighting. Additional Chevy SUV styling cues on the Bolt EUV include a center crease line that runs from the front fascia through the hood and seamless horizontal body lines that give a sense of motion even when the car is standing still. Standard roof rails also reinforce the SUV aesthetic, though it's unclear if they're functional.
But it's not just aesthetics. The Bolt EUV is actually six-inches longer than the regular Bolt EV, with rear passengers enjoying an extra three-inches of legroom. It's also ever so slightly taller and wider, helping to bring the whole look together and delivering SUV-like proportion that today's buyers are looking for. The trade off is a slight drop in range (250 miles vs 259 miles on a full charge), and a $2,000 price bump.
That said, it's important to note that this isn't an SUV in the true sense of the word. It does not have all-wheel drive (it's front-wheel drive), it's only 0.2 inches higher than the Bolt EV, and as such it's definitely not equipped to go off-roading in.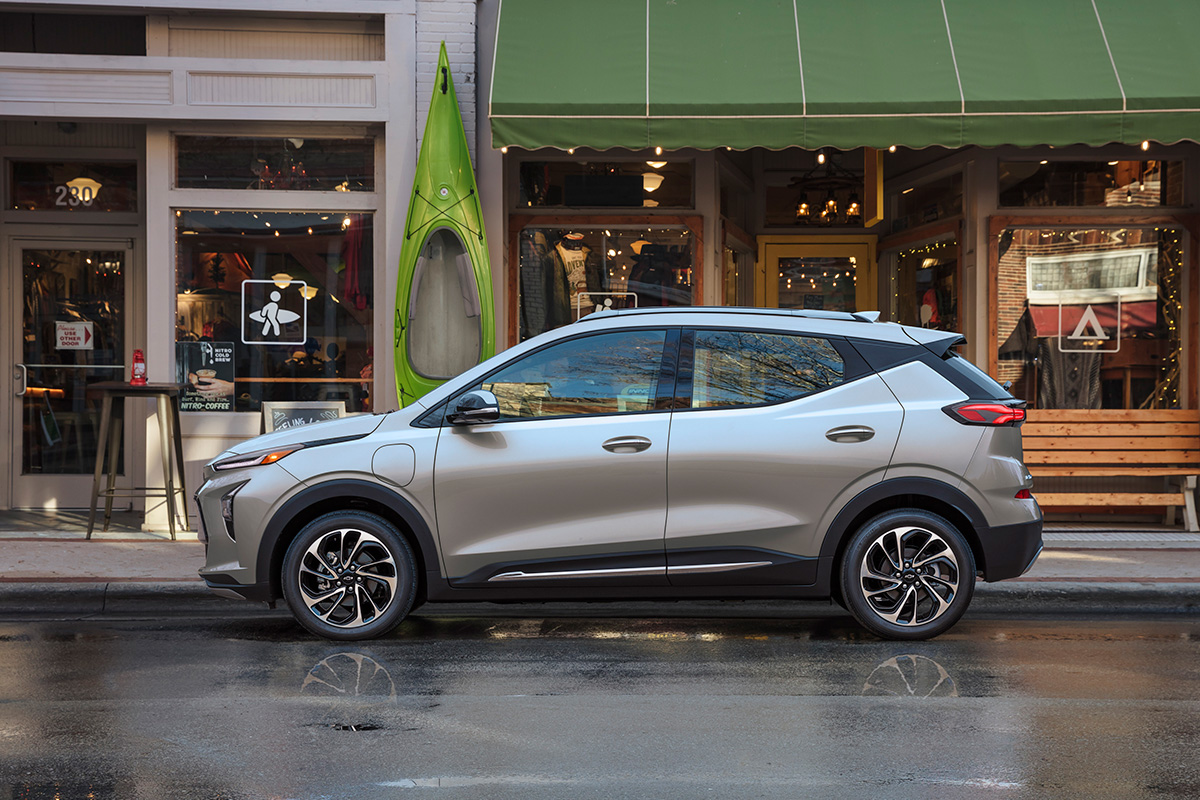 Last week, I got a chance to spend a few hours behind the wheel of the all-new 2022 Chevrolet Bolt EUV, and it gave me a newfound appreciation for the Bolt, with huge improvements over the outgoing model that I drove years ago. Chevrolet clearly did their homework, and it shows.
When you look at the Bolt EUV, "fun" probably isn't the first word to pop into your head. But it is a peppy little ride, with a single-motor drive unit that delivers 200 hp and 266 lb-ft of near-instant torque, which is more than enough power to get this 3,679 pounds car moving. While Chevrolet hasn't provided performance numbers, the car feels pretty quick from a dead stop, and mid-range torque while driving is on another level.
Our drive route took us through some seriously twisty roads, and the Bolt EUV felt surprisingly nimble and agile, the low center of gravity from the battery placement helping to keep the car firmly planted in the corners. Of course, low-rolling-resistance tires limit how much fun you can have in an EV, but the car's handling on these roads was impressive nonetheless.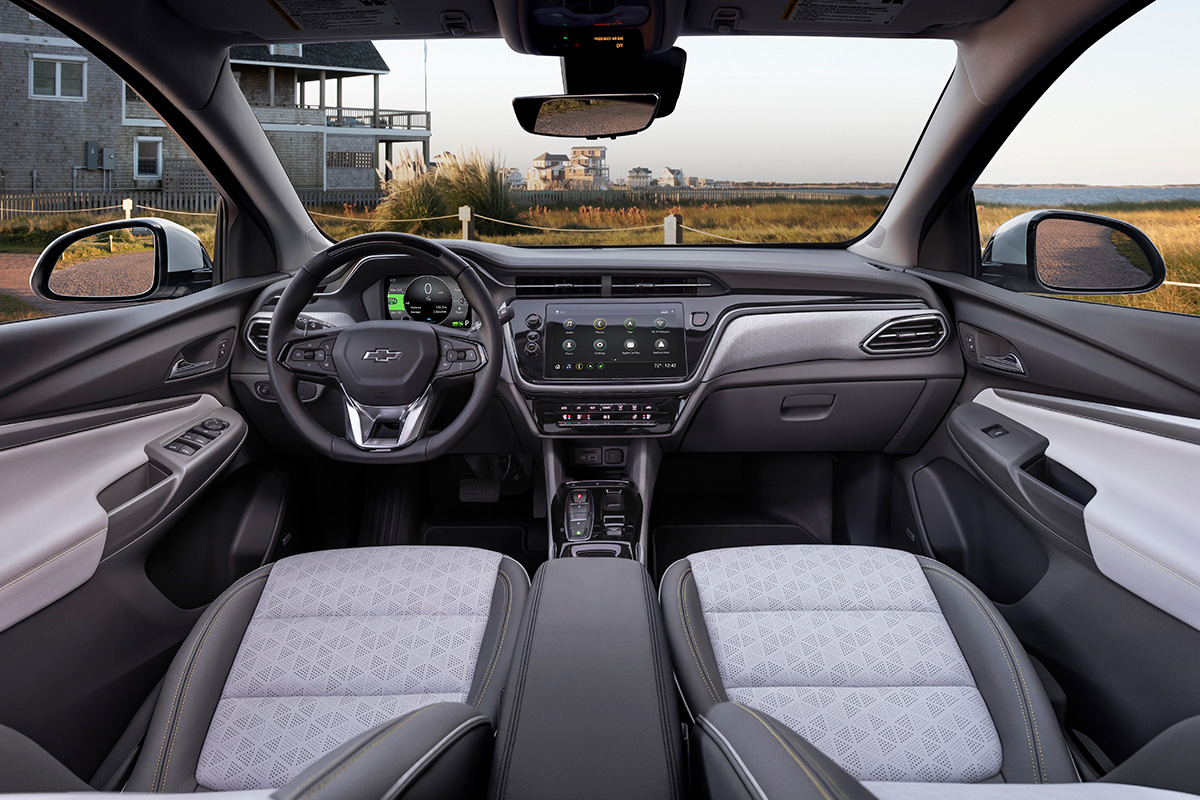 For whatever reason, most electric vehicles have these cold, minimalistic interiors that can be a little off-putting to potential buyers (I'm looking at you, Tesla!), and even the previous Bolt was guilt of this to some degree, with a strange floating dash layout, shifter, and more. That's not the case with the 2022 Chevy Bolt EUV, which as you can see has a normal interior like in any other Chevrolet vehicle, so there's no learning curve to deal with.
In the center of the dash is a 10.2-inch infotainment touchscreen that was lifted directly from the Tahoe, along with traditional climate controls underneath. The vehicle offers a plethora of connectivity features, such as wireless Apple CarPlay, Android Auto, Amazon Alexa, and an integrated 4G LTE Wi-Fi hotspot. There's also a new, electronic gear shift design that uses pull toggles and push buttons to save space, much like in the new 2020 Corvette C8 we reviewed.
One of the complaints that many Bolt owners had was that the old seats were super hard and uncomfortable. GM heard those complaints loud and clear and equipped the new Bolts with redesigned seats that felt great during my few hours behind the wheel. They also look pretty cool, with this triangular geometric pattern and contrasting color stitching. Heated and ventilated front seats and heated rear outboard seats are available as well.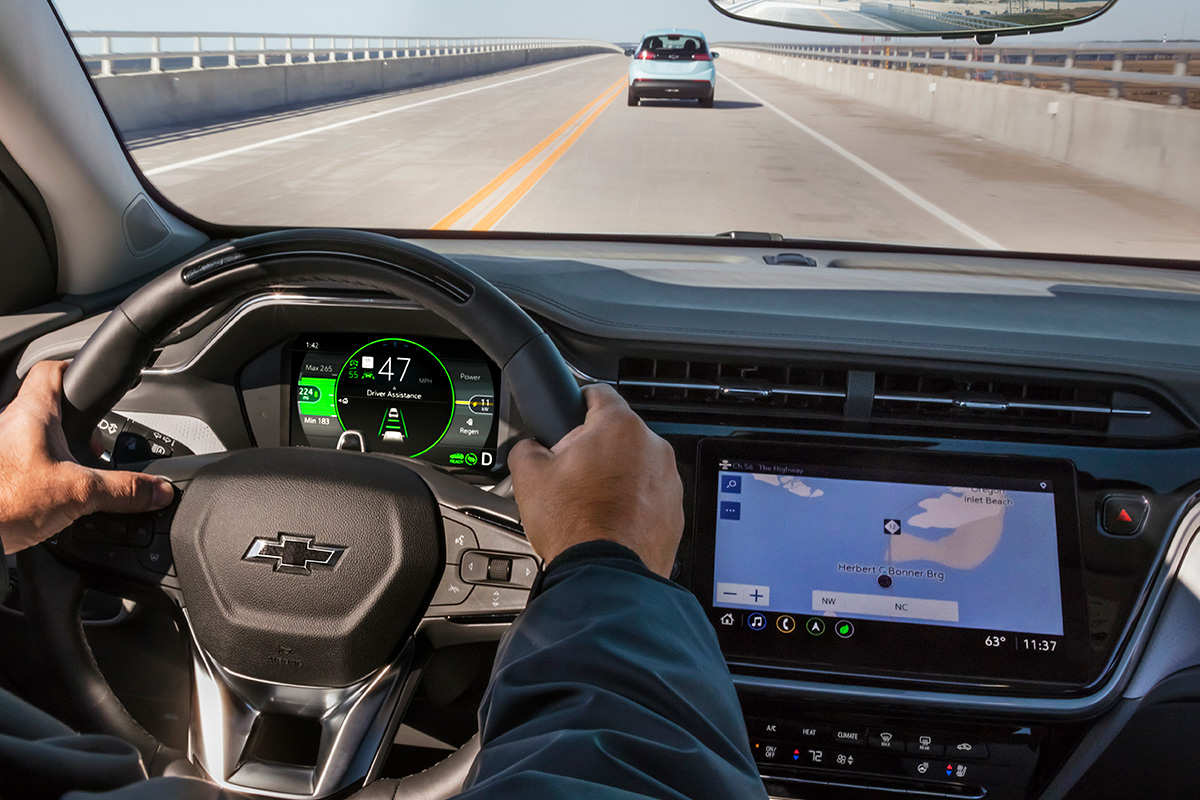 Range is always a hot topic when it comes to EVs, as charging on the go isn't exactly as simple as pulling into a gas station. Charging stations aren't as readily available yet, fast chargers are even more sparse, and it can take some time to charge up. So you want a vehicle with enough range to handle your daily commuting needs without having to stop along the way.
This is a non-issue for the Chevrolet Bolt EUV, which comes with a 65kWh lithium-ion battery pack that delivers 250-miles of driving range (est.) on a full charge, which is more than enough range for most people's daily needs. If you're traveling, standard DC fast chargers can provide the Bolt EUV up to 95-miles of range in just 30 minutes. With me driving 190-miles roundtrip to this event, the Bolt would have had ample range to make it there and back. If not, a quick 20 minute charge would have given me the buffer I needed in order to get home.
At home, Chevrolet's new Dual Level Charge Cord has a changeable plug that eliminates the need to purchase a separate charger for many people, and allows you to plug into a standard 120V three-prong outlet for Level 1 charging (4 miles of range in approx. 1 hour) and a 240V outlet for Level 2 charging up to 7.2 kW (full charge in approx. 7 hours).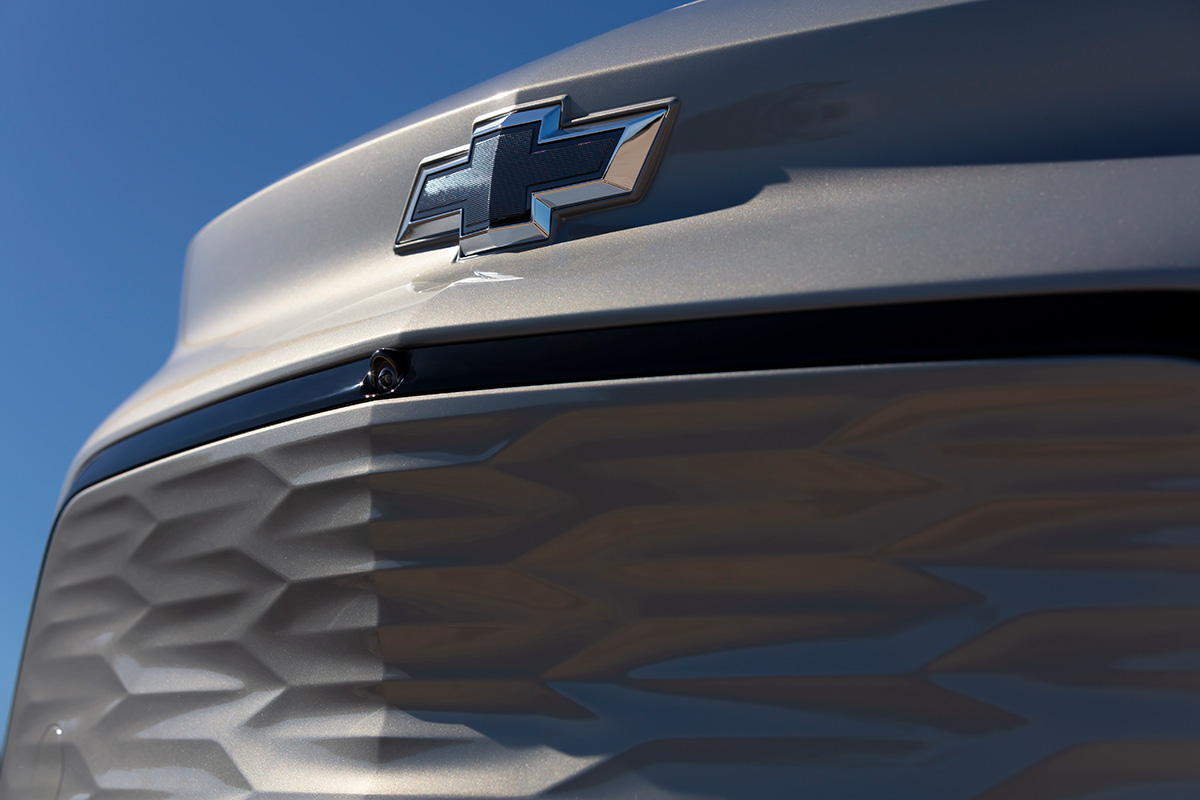 To help further extend your driving range, the Bolt offers Regen on Demand, which allows the driver to convert kinetic energy into energy stored within the battery for future use by simply pulling on a steering-wheel-mounted paddle, which then slows the car down in lieu of using the brake pedal. During our drive, we tried this a number of times, and we were impressed with the amount of energy being recaptured, well into the double-digits.
As with most electric vehicles, the Bolt also has a One Pedal Driving feature that lets the driver speed up, slow down, and even come to a complete stop using only the accelerator pedal. Press on the gas and you move forward. Let off the gas and you start decelerating, at which point it starts recapturing energy. While not quite as efficient as Regen on Demand, it's very hands-off, just set it and forget it. To turn it off, simply push the button on the base of the shifter area.
But that's not all. The 2022 Bolt EUV is the first Chevrolet offered with Super Cruise, the first true hands-free driver assistance technology for enabled roads. Previously only available on some Cadillac models, Super Cruise uses a mixture of adaptive cruise control, lane keep assist, and precision LiDAR map data to have the car drive itself on the more than 200,000 miles of enabled roads in the U.S. and Canada. You don't have to touch the steering wheel with Super Cruise, but you do need to be looking ahead, with a camera watching you to make sure of this.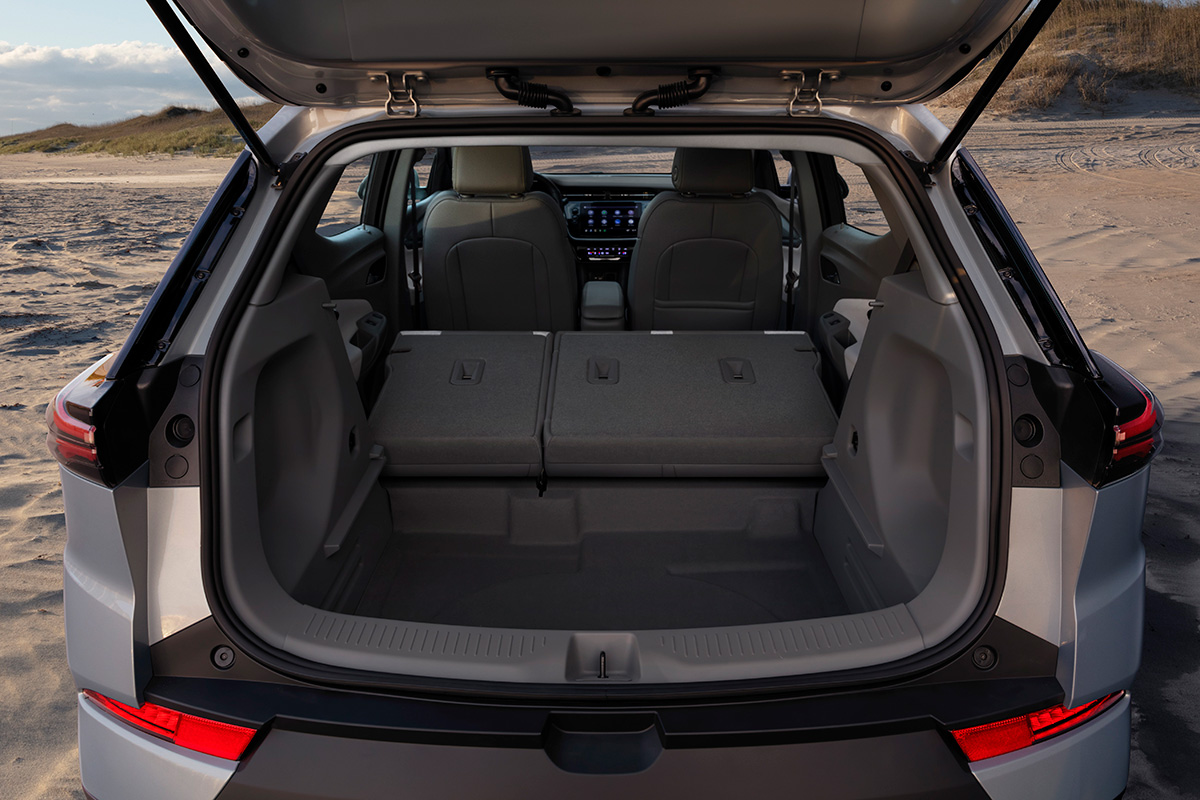 I was able to test out Super Cruise on a 12-mile stretch of highway with a fair amount of traffic and curves, and it was pretty incredible, taking the stress out of driving and letting the car do all of the heavy lifting. On long road trips, this is a game-changer. Now I was initially skeptical about Super Cruise, as it's a bit more restrictive compared to Tesla's Full Self-Driving in terms of what roads it works on and the fact that it doesn't do lane changes. But after experiencing it for myself, I'm a believer. And the fact that this kind of technology is offered on a sub-$30K car is pretty remarkable.
Speaking of price, the 2022 Chevrolet Bolt EUV has a starting price of $33,995, while a special, limited-production Launch Edition (which includes the Super Cruise driver assistance feature, sunroof, unique wheels, special badging, and a lighted charge port) comes in at $43,495. These prices are before any available state, local, or utility incentives. The Bolt EUV is slated to arrive in dealerships in the summer of 2021.
Chevrolet really did their homework with the all-new Bolt EUV, improving on the already-good Bolt EV and taking things to the next level. With more and more people in the market for EVs these days, I think the Bolt is going to be a hot seller, and you'll be seeing a lot more of them on the roads in the near future.
Visit www.chevrolet.com to learn more about the 2022 Chevrolet Bolt EUV.