Review: 2021 Chevrolet Tahoe 4WD Z71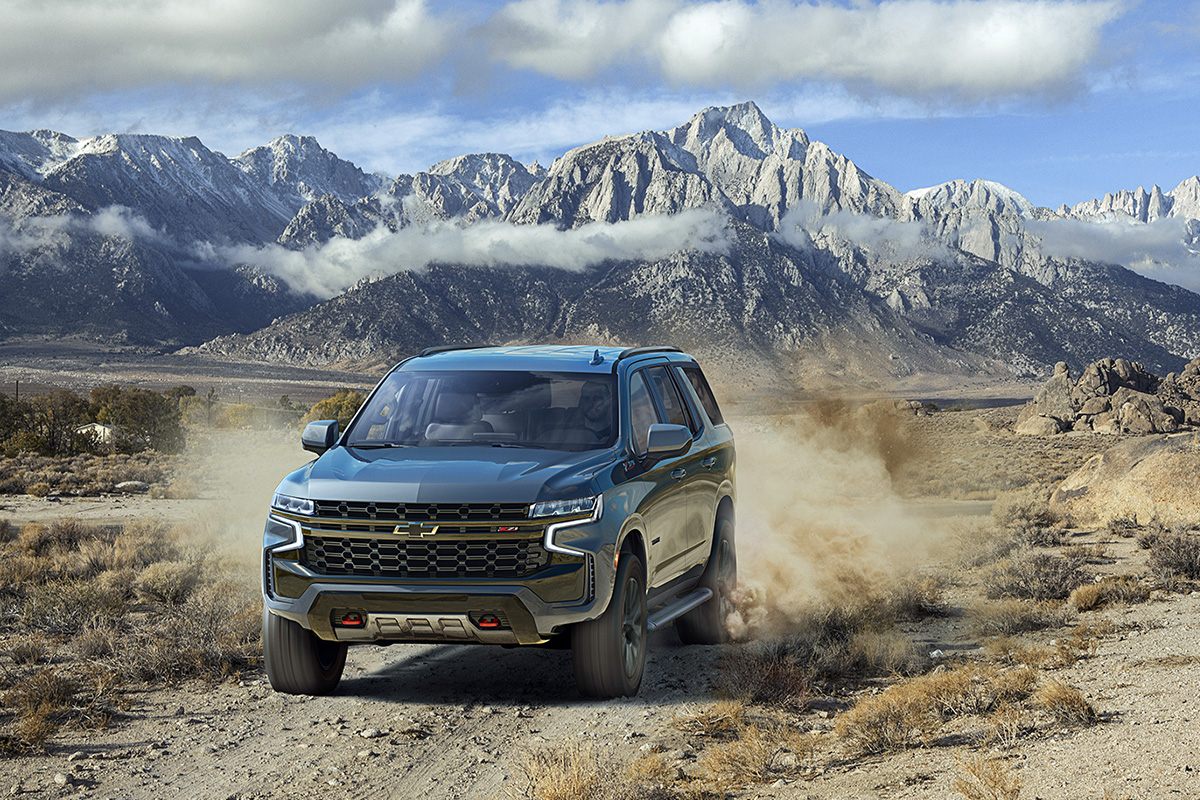 For 2021, Chevrolet has completely redesigned the Tahoe to be larger, roomier, and more road worthy than any Tahoe before it. This 5th-generation of the SUV marks it as the most spacious and capable so far. There are a few downsides to the all-new 2021 Chevrolet Tahoe, but there are a large number of pros to outweigh those cons.
Being a truck-based sport utility is not an easy market to compete in today. Most of the storied off-road and family-hauling SUV market has moved into the crossover-SUV realm with car-like unibody construction instead of the body-on-frame setup found on most trucks. But the 2021 Chevrolet Tahoe stays with its truck roots, and we think that's a good thing. Its all-new design includes a diesel engine option, a new rendition of the tried-and-true 5.3-liter V8 engine, an independent rear suspension for better ride comfort, and more.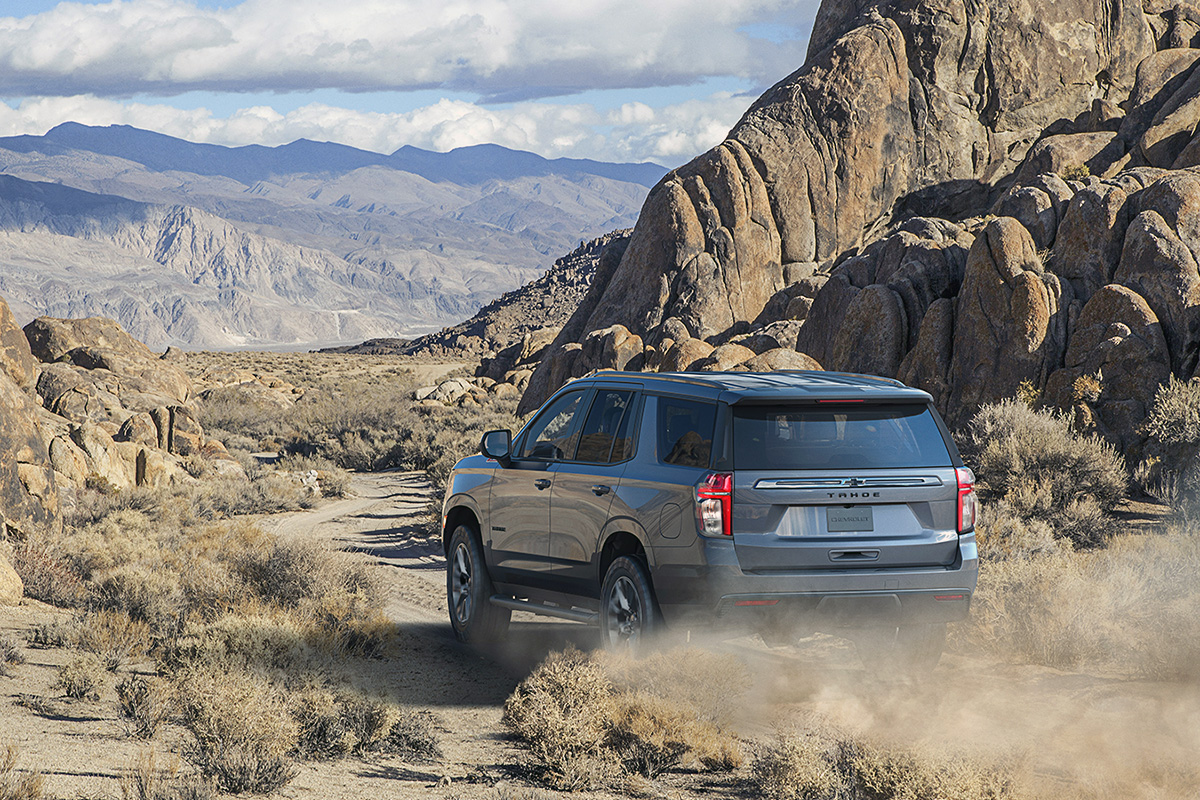 We drove the four-wheel drive model with the Z71 off-road package added. This version of the Tahoe uses a 5.3-liter V8 engine that produces 355 horsepower and 383 pound-feet of torque. A solid ten-speed automatic transmission attaches to that to propel the Tahoe in rear-wheel drive by default. For those looking for more power, the High Country model has a 6.3-liter V8 (420 hp) and most models can get a 3.0-liter turbocharged six-cylinder diesel (277 hp) as well. 
Standard features on the 2021 Chevrolet Tahoe are plentiful, starting with LED headlamps, 18-inch wheels, seating for up to 9 (most models only seat 7 or 8), Apple CarPlay & Android Auto on a 10.2-inch touchscreen, and forward collision mitigation (warning and braking). Things go up from there with our Z71 test model having a two-speed transfer case for the 4WD system, all-terrain tires, a front skid plate, and a lot more added. For reference, starting price for the Tahoe is about $49,000 and for the Z71 it's $59,200. With added extras and delivery, our 4WD Z71 Tahoe rang in at $68,940.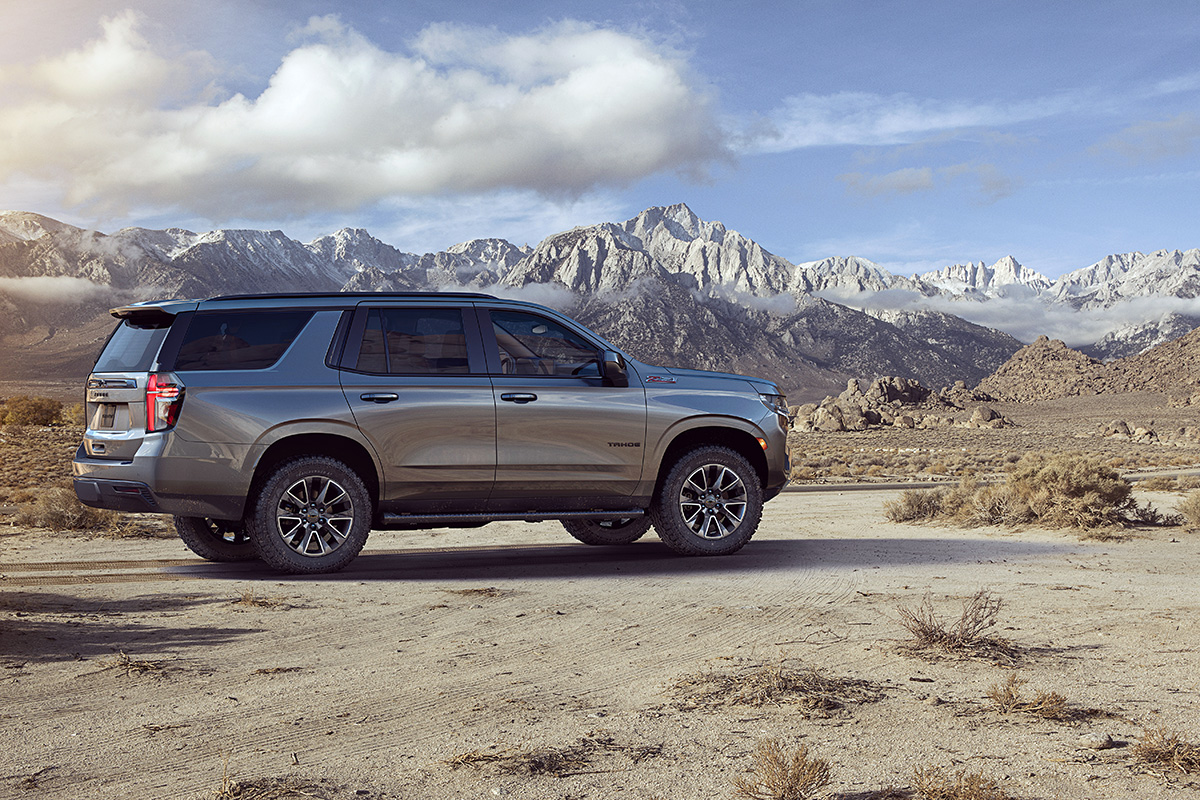 The new Tahoe adds significant cargo space to the SUV, going from 94.7 cubic feet in the 2020 model to 122.9 in the 2021. Add in the adult-usable third row of seating and the ability to tow up to 7,900 pounds and you've got a lot of capability in one rig. 
On the road, the 2021 Chevrolet Tahoe feels good and confident, with the 5.3L engine offering more than enough power for most needs. Even when loaded, the Tahoe doesn't feel like it's sucking air. That definitely wouldn't change with the other two engine options. The interior is roomy and accommodating with plenty of space for adults and kids alike. Even all the way back in the third row. The base model offers a front bench as an option, putting seating at 9 in all (3 people per row), but most folks will be buying the two-person front seating option that seats 8 or the 7-person option with the second row captain's chairs.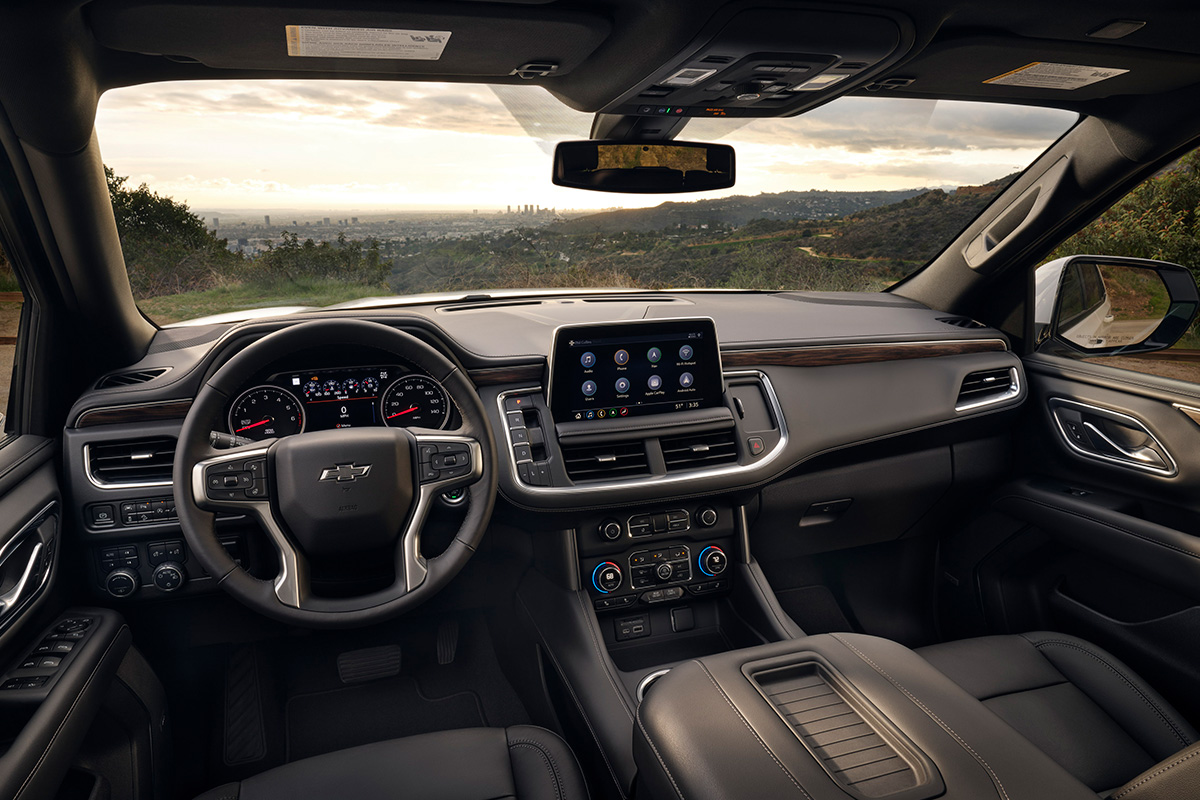 Off-road, the Tahoe Z71 is competent at general off-pavement tasks. It's not a rock climber or mud bog machine, but it's definitely able to get where you're going most of the time. For those looking for the slightly more remote camping space, the occasional rough Jeep Road drive to the hunting grounds, etc., the Tahoe in its Z71 will get you there. 
As a daily driver, the 2021 Tahoe is definitely an excellent SUV. It doesn't get the fuel economy that a crossover would, but at 28 mpg on the highway (both EPA rating and in our real world testing), we don't think it's too shabby either, especially for something of this size. 
Overall, there's a lot to like about the new 2021 Chevrolet Tahoe and it's definitely got huge improvements over the outgoing generation. So if you're looking for a massive people hauler that can take on whatever comes it's way while coddling you in style, head down to your local Chevy dealership and check them out.