First Look: 2019 Mercedes-Benz A-Class Sedan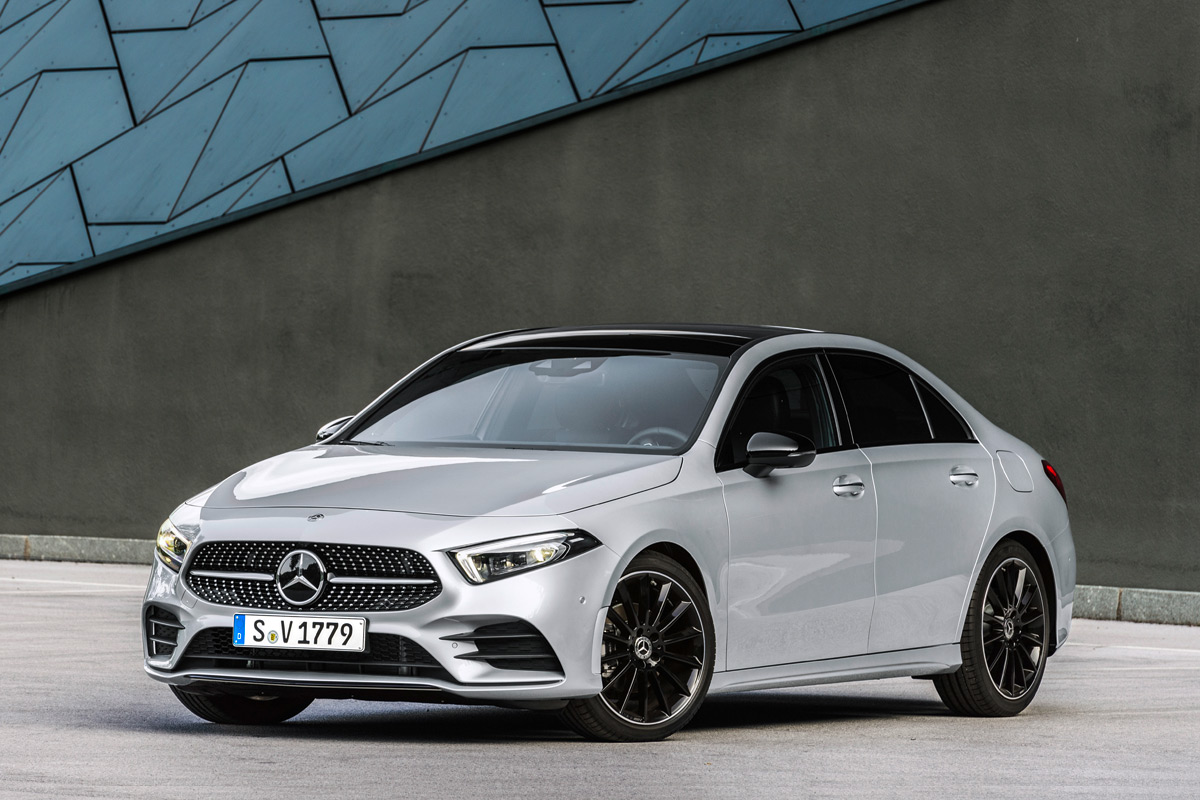 If you are in the market for a compact, sporty sedan with a dose of Stuttgart luxury, Mercedes has just what you're looking for. Introducing the 2019 Mercedes-Benz A-Class Sedan.
Unveiled at a special event in Brooklyn last night, the pint-sized Mercedes caused quite a stir when it was introduced, for obvious reasons. It's a gorgeous looking vehicle that fills an often overlooked niche, perfect for customers looking for a small and sporty ride.
We've often complained about how cars are getting bigger and bigger, and only recently have cars like the BMW 2-Series and Audi A3/S3 come in to fill that void. So it makes only sense for Mercedes to join the fray, and the A-Class looks well positioned to capture a large piece of this niche, while appealing to an entirely new customer base.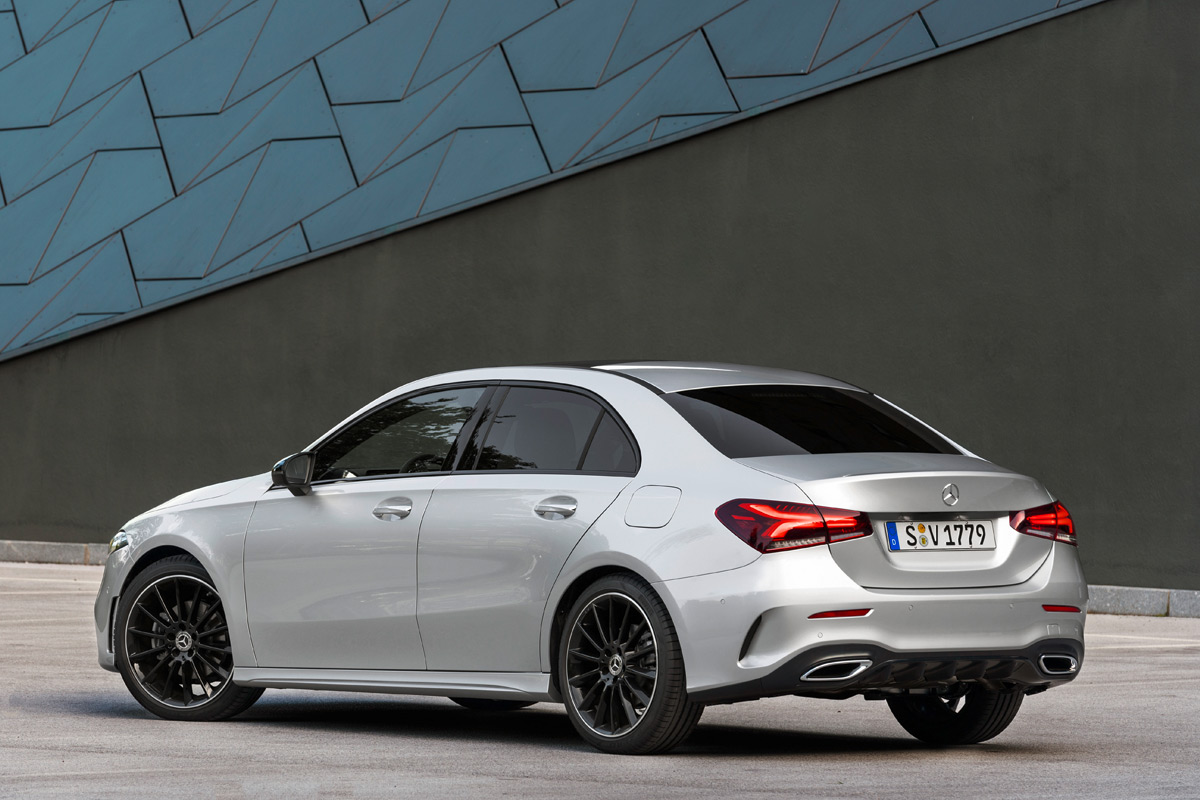 The 2019 Mercedes-Benz A-Class is all-new from the ground up, and this is the first time the A-Class is being offered as a sedan. The four-door sedan has a wheelbase of 107.4 inches and the proportions of a dynamic and simultaneously compact sedan with short front and rear overhangs and boasts impressive space in the interior.
The A-Class Sedan will initially be available as an A220 (front-wheel drive) and as an A220 4MATIC (all-wheel drive), both powered by a turbocharged 4-cylinder engine that puts out 188 horsepower and 221 lb-ft of torque, mated to a 7G-DCT dual-clutch transmission.
While that doesn't sound like a lot of power by today's standards, given it's relatively small stature, we expect the car to deliver rather spirited performance.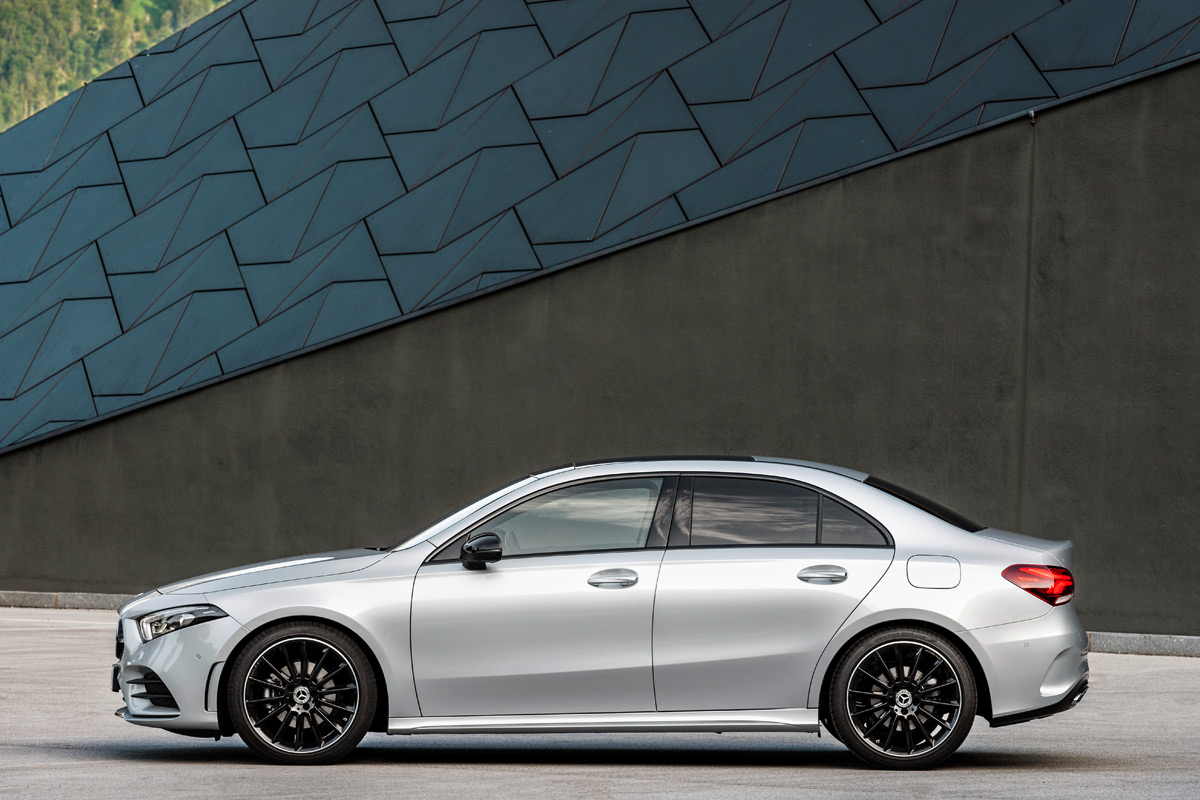 Standard equipment for the 2019 A-Class is extensive and includes the revolutionary MBUX (Mercedes-Benz User Experience multimedia system with touchscreen) with Voice Control, which responds to a variety of natural phrases. For instance, a driver can say, "Hey Mercedes, I'm cold," and the car will automatically turn up the heat.
Naturally, safety is also a top priority, so sophisticated safety systems including Active Brake Assist and adaptive braking technology with Hill Start Assist and the HOLD function are all standard, with a number of other safety options available as well.
Visually, the Mercedes-Benz A-Class looks like a car much more expensive than it actually is, with style for miles and an interior that you'll be happy to climb into each and every morning.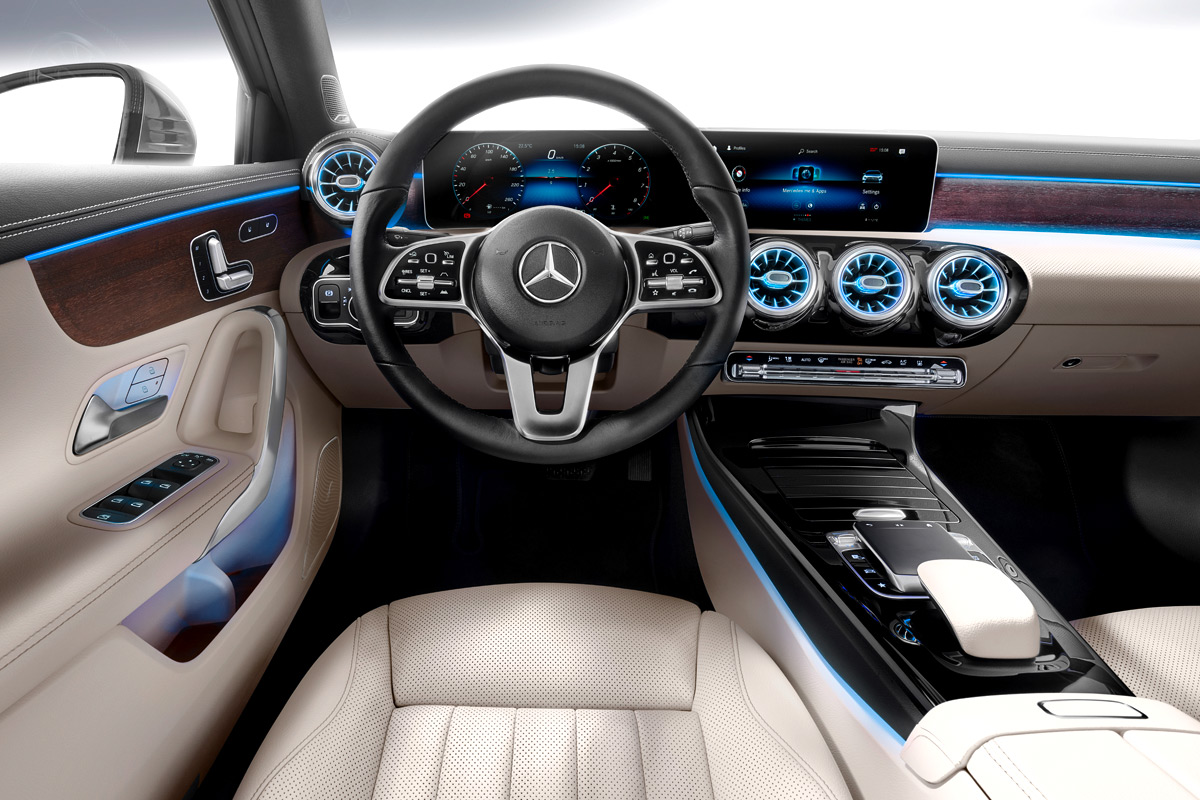 Pricing for the new A-Class hasn't been announced just yet, but we expect a starting price of around $30K, with options capable of pushing the price up significantly higher. We will know more closer to the car's on sale date later this year, so stay tuned!
What do you think of the 2019 Mercedes-Benz A-Class Sedan?