Exploring The Beauty Of Northern Michigan In The Buick LaCrosse Avenir
When the folks at Buick invited me out for a "Summer Lake Escape" in Northern Michigan, I was pretty excited, as I'd heard that it's one of the most beautiful regions in the country, with endless lakes and rivers, gorgeous scenery, and sunsets that take your breath away. It's about as far removed from Detroit as you can get.
Our three-day adventure began in Traverse City, Michigan, where I was handed the keys to a 2018 Buick LaCrosse Avenir, some snacks for the drive, along with directions to our first stop, the Sommerset Pointe Yacht Club, located about 90 minutes away. I plugged my phone into the USB port, cranked up some Steely Dan, and headed off towards Boyne City.
Having done a road trip last summer in a "regular" LaCrosse, I was eager to see how the Avenir trim level stacked up. As with the GMC Denali line, Buick's Avenir models elevate the luxury experience with unique styling cues, premium materials throughout the car, and an extensive set of standard features, letting you and others know that this is no ordinary Buick.
Visually, the changes are rather subtle, giving the car more of an upscale look without going overboard and alienating their core audience. Walking up to the car, it's hard to miss the 3D mesh grille treatment, not to mention the massive 19-inch (or optional 20-inch) wheels. A subtle rear spoiler would have been a nice touch, but less is more here.
Step inside the LaCrosse Avenir, and you will find a wide array of advanced technologies and interior features befitting of a luxury vehicle, including heated front seats (with a massaging feature), panoramic power moonroof, heated steering wheel, wireless charging, built-in NAV, heads-up display, a Bose Centerpoint Surround Sound 11-speaker audio system that sounds INSANE, and a suite of advanced safety features.
With 310-horsepower on tap, you are never lacking for power, with the nine-speed automatic transmission shifting smoothly and quickly to keep you in the powerband at all times. The optional Dynamic Drive Package dials things up a notch, with 20-inch wheels, Sport Mode selectivity and continuously variable Real-Time Damping. An Intelligent Twin-Clutch AWD system is also available for those living in colder climates.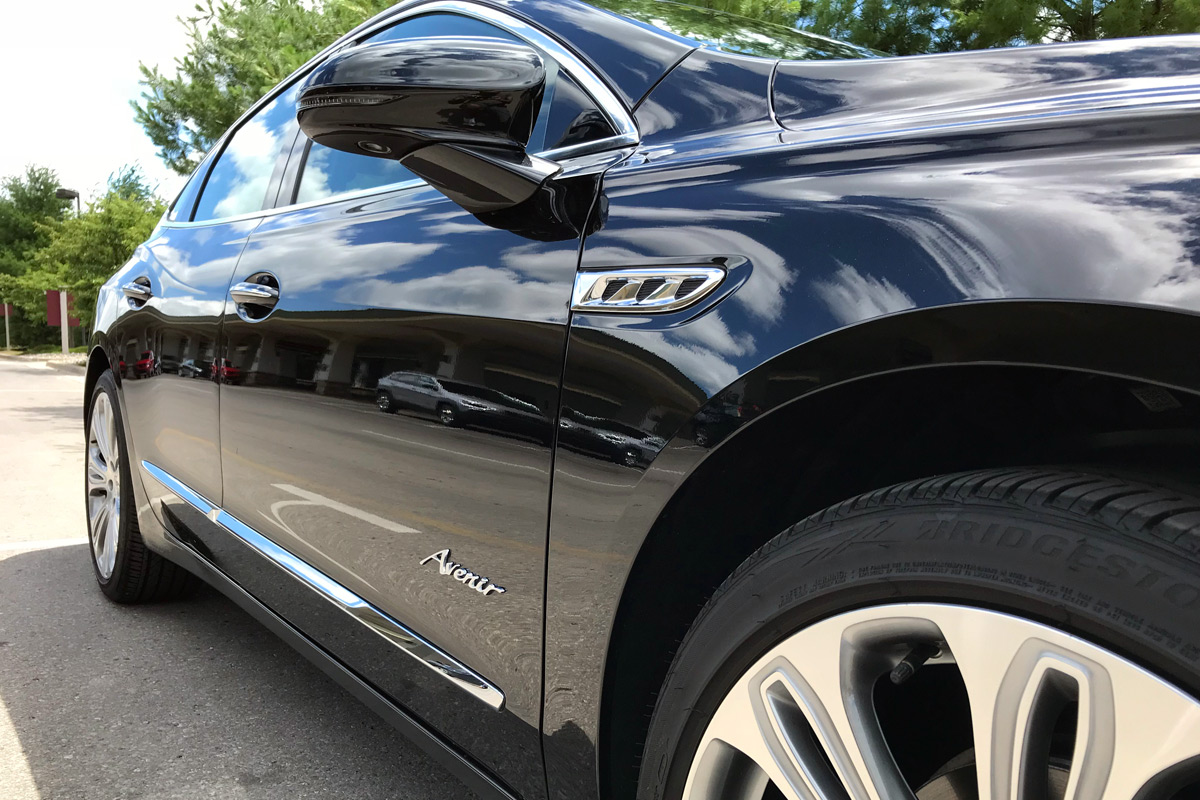 The route up to Boyne City offered some exceptional water views, along with some fun roads where we could put Sport Mode to the test and see how it transforms the car's handling. In a word.. impressive! Zipping through the twisties, the car stayed nice and flat, allowing me to carry way more speed than I was expecting. And on those long stretches, the adaptive cruise control was an absolute godsend, one of my favorite features.
Pulling up to the Sommerset Pointe Yacht Club, there was a gorgeous mahogany boat sitting on a trailer in the parking lot. Turns out, the boat belonged to Van Dam, a renowned Michigan custom wooden-boat builder, and we were going to be towing this bad boy in a Buick Enclave Avenir, which has a towing capacity of 5,000 pounds. It was quite an experience, and I was thankful to make it back without incident!
Afterwards, we got to go out on the water in another one of Van Dam's boats, and it was pretty amazing. The sun was shining, wind in our hair, a light spray keeping things cool.. Yep, I could totally get used to this whole boat life thing. Can someone loan me $500K?
While I could have stayed out here all afternoon, we had a schedule to keep, so it was back in our cars and off to Walloon Lake, where we would be spending the night. Buick really outdid themselves here, putting us up in the charming Hotel Walloon, which is located right on the lake and offers truly spectacular views.
That evening, we had dinner on the premises, in a private little cottage overlooking the lake, reminding us once again about how beautiful this area is. It's no wonder that Hemmingway spent so much time out there, as it akes you away from the hustle and bustle of "real life".
Early the next morning, we headed over to Van Dam's facility in nearby Boyne City to check out their operation and witness firsthand exactly how they build these incredible custom boats. Every one of their boats is a one-off, custom designed for the customer, with many of them taking a year or more to produce, and running well into the seven-figure range.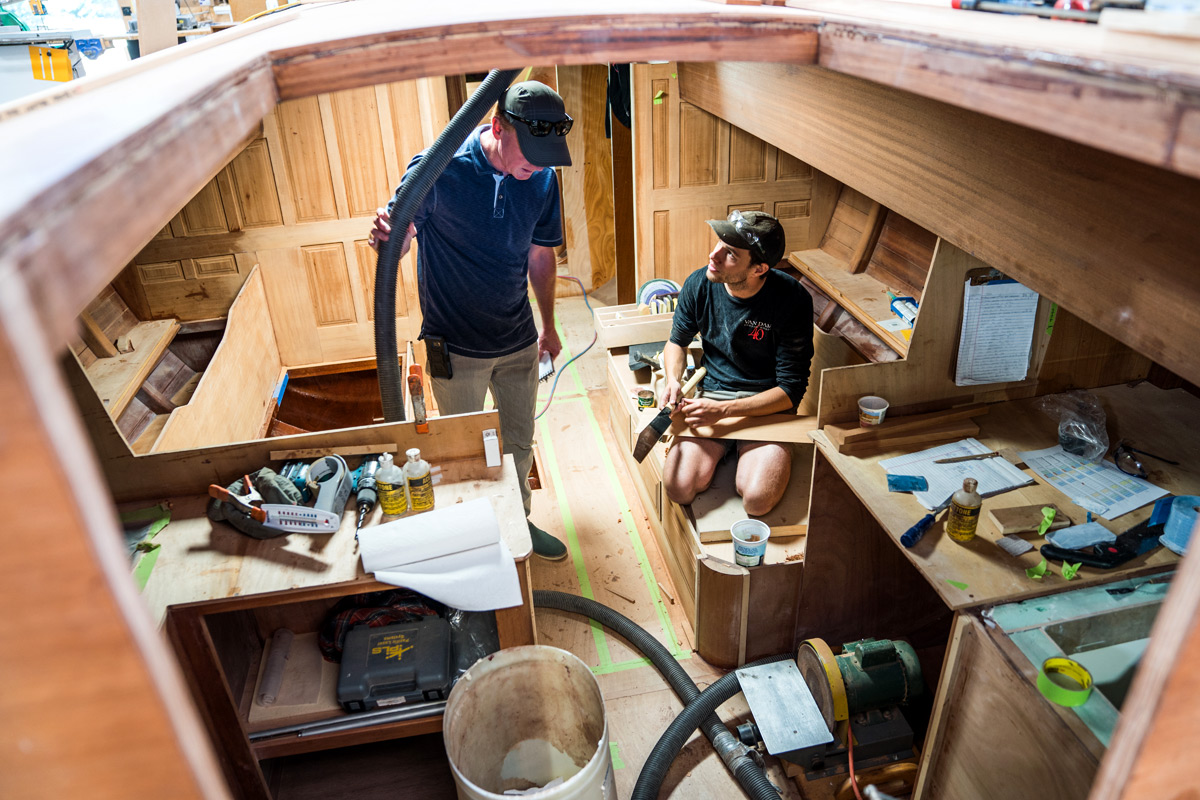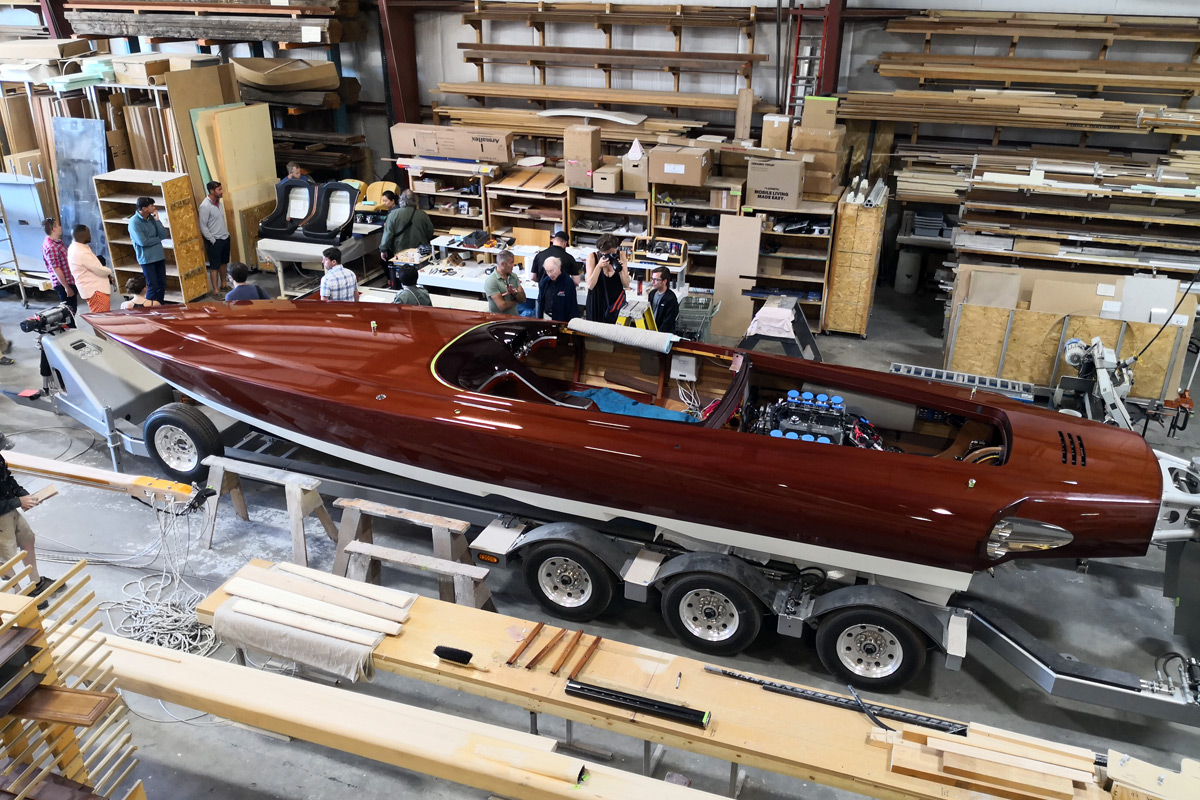 After touring the facility, we headed to lunch at a private residence on Lake Charlevoix. Once again, I was blown away by the incredible lake views, and just sat there for awhile taking it all in. My daydreams were eventually interrupted by the throaty roar of an engine.
No, it wasn't a car engine, but rather another one of Van Dam's boats that was packing some serious horsepower, and we'd be taking it back to Hotel Walloon. That was one seriously fun ride, and we were going so fast that I didn't dare take out my phone for fear of it flying out of my hands. "C'mon, do it for the Insta!" Nope!
Riding in the boat, it was clear why people come from all over the world to get their hands on Van Dam's custom creations. These guys are true artisans, the quality of their watercrafts are second to none, and they stand behind them with a lifetime warranty.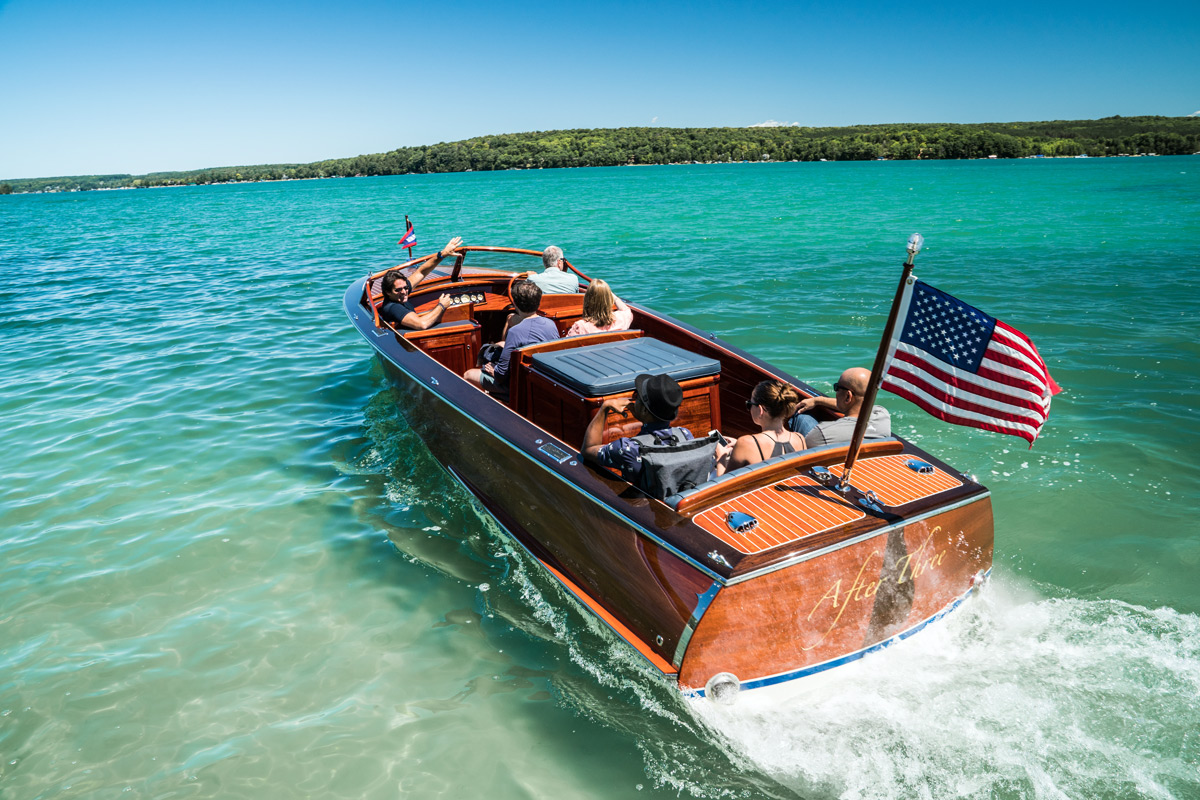 We had the rest of the afternoon to ourselves, so I decided to check out The Tunnel of Trees, one of the area's most iconic attraction. As the name suggests, this 19-mile stretch of road is bordered by a thick hardwood forest which offers up occasional glimpses of Lake Michigan. As this narrow road lacks a centerline and has people coming from both directions, you have to follow the (very slow) speed limits here.
But we veered off the path coming up here and found some fantastic roads that were void of any traffic, giving us a chance to really open up the LaCrosse Avenir and have some fun with it. Once again, I was surprised at just how much fun this "old person's car" is, with gobs of power on tap, and sporty handling that belies the car's considerable size.
On the drive back to the hotel, I decided to make a little detour, pulling into the marina area, walking some of the boat docks, and just enjoying the beautiful water views. Might as well take it all in, as I'd be back home in New Jersey in less than 24 hours. 🙁
For our final night in Northern Michigan, Buick hosted a farewell dinner at a nearby lavender farm, with an incredible spread inside this cute little barn. It was the perfect way to close out our memorable getaway, enjoying one last meal with friends old and new as we recounted the past few days of our summer lake escape.
Overall, I can't say enough good things about the Buick LaCrosse Avenir. Driving around town, the car drew lots of looks from people, and I was really impressed with the great value it offers. Our fully-loaded tester came in right under $50,000, and you're getting a lot of car for your money there, with ample power, seating, technology, and safety features.
What if you don't need quite as much space? The just-announced Buick Regal Avenir might be just the ticket, offering the same upgraded styling, features and materials as the LaCrosse we've been driving these past few days, in a more youthful package!