I Just Came Back From The Final Four In San Antonio, And It Was Incredible!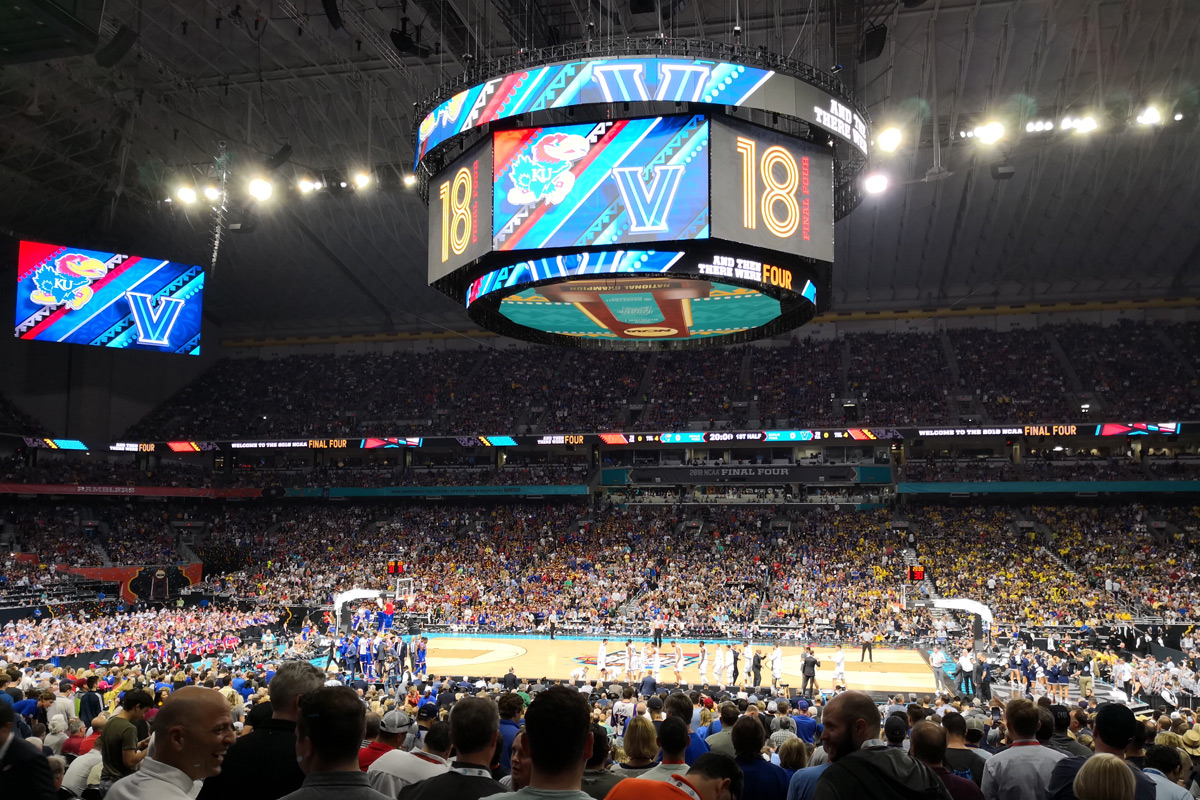 Back in March, our friends at Buick (an official sponsor of the NCAA) invited us to take part in their March Madness Buick Bracketball Challenge, pitting me against a group of my peers as we battled it out for bragging rights… and a trip for two to the Final Four!
Talk about some high-stakes! According to the rules, whoever managed to outlast any bracket busters and secure a top spot on the leaderboard would win a trip to San Antonio for the Final Four games, complete with tickets, a hotel room, and a Buick loaner to get around town.
Game on!
The only problem? I've never actually participated in a March Madness bracket before, so my odds were slim to none. But I decided to give it a shot anyway, going with some of my favorite teams, and picking my beloved Villanova for the win.
Virginia's first-round upset by UMBC was a HUGE blow to me (and pretty much everyone else), as I had them facing off against Villanova in the end. But amazingly enough, my other picks performed much better, and I was holding steady in the top 5 for much of the series.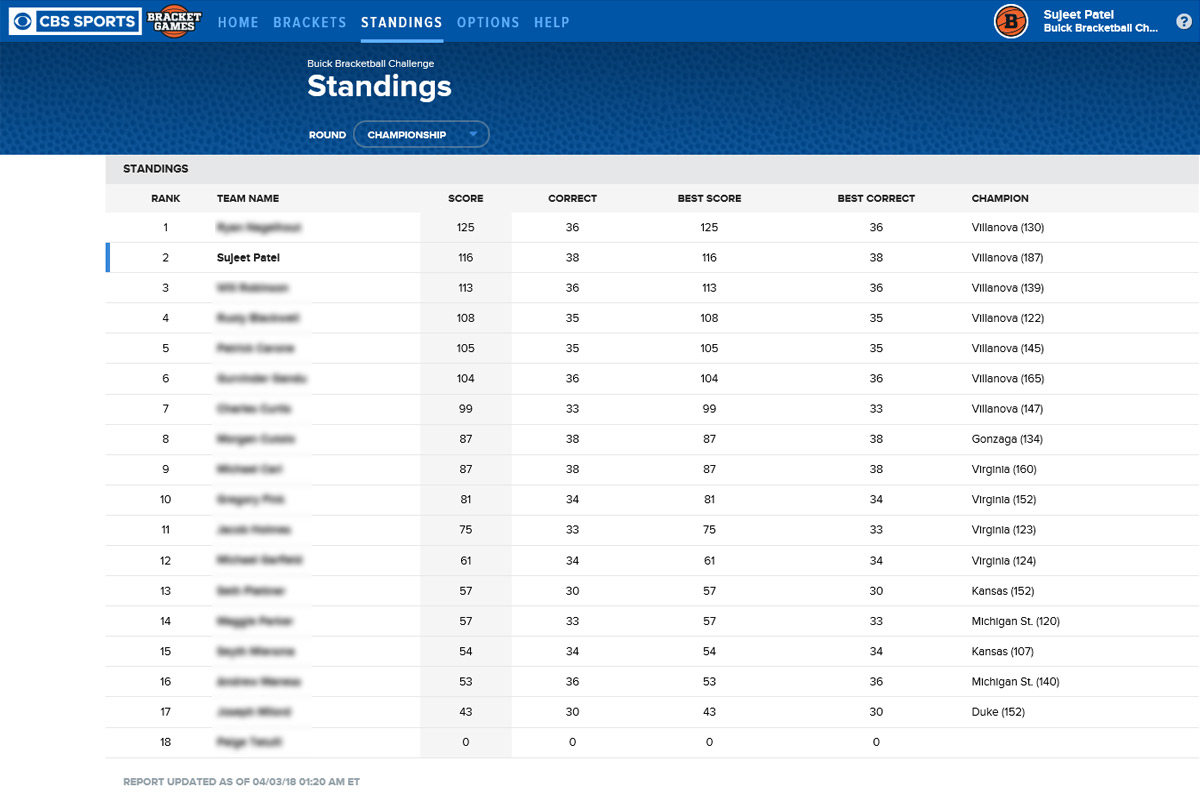 After the Elite 8, I got an e-mail that was a total game-changer – "You've landed yourself a top spot in the Buick Bracketball Challenge leaderboard and will be headed, along with a guest, to San Antonio for the Final Four games next weekend on behalf of Buick!"
My jaw about hit the floor. I was going to the Final Four!
Buick was awesome, hooking us up with some incredible seats for the games (Kareem Abdul-Jabbar was actually sitting in the same section as us, only MUCH closer to the court), a hotel room within walking distance of the Alamodome, and a Buick Enclave to get around town.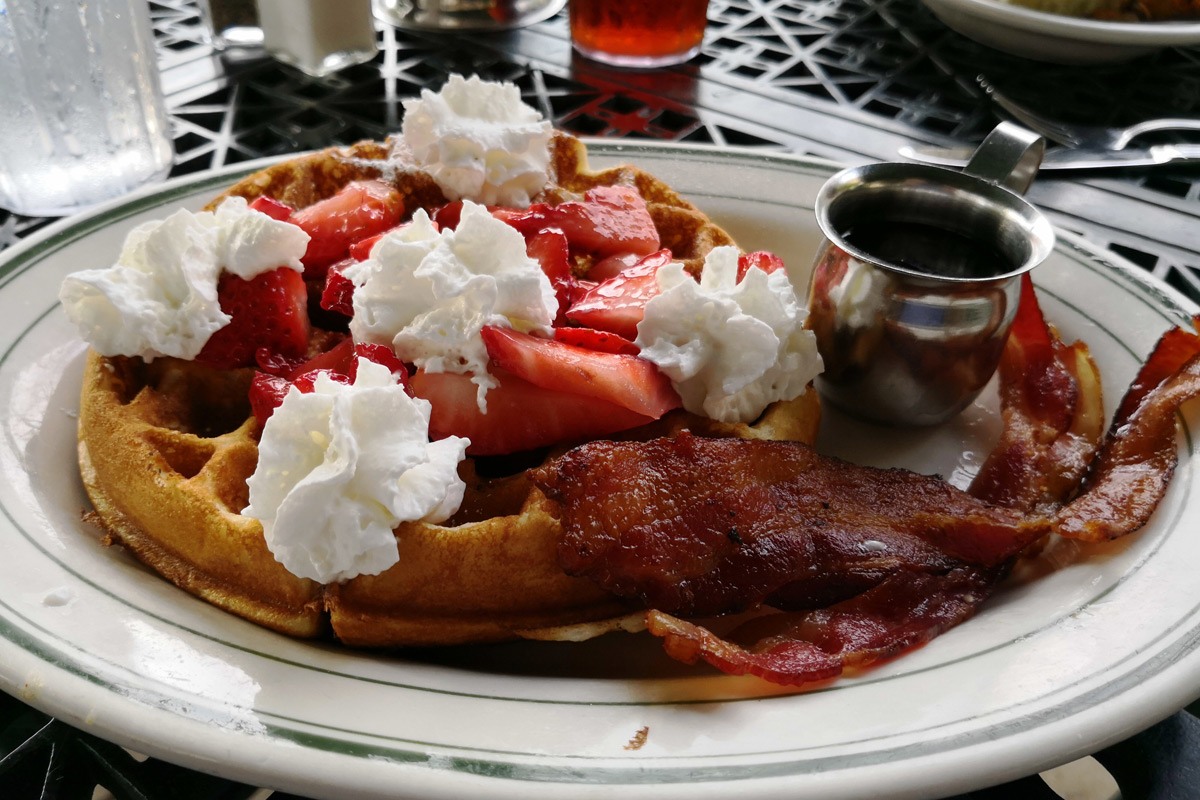 San Antonio is such a cool town, and we made the most of our time there exploring the city. The guy sitting next to us on our flight suggested that we check out The Guenther House for breakfast. The food was amazing (their waffles are like nothing you've ever had before), and it's a really unique venue, an old flour mill from the 1800s.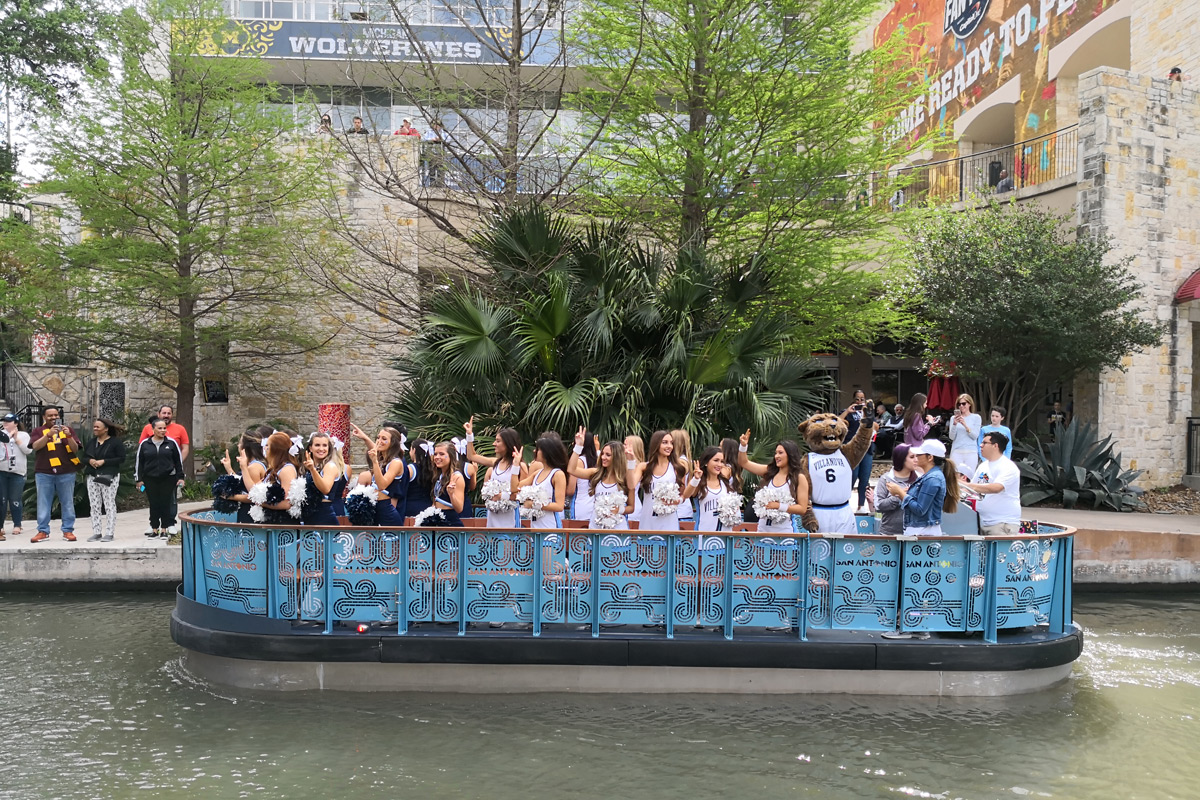 After breakfast, we made our way downtown to the Riverwalk for the Rally on the River, where the team bands took to the water for a floating Pep Rally. People's excitement levels were off the charts, it was really something to witness. We walked the length of the Riverwalk, taking in the sights and just people watching..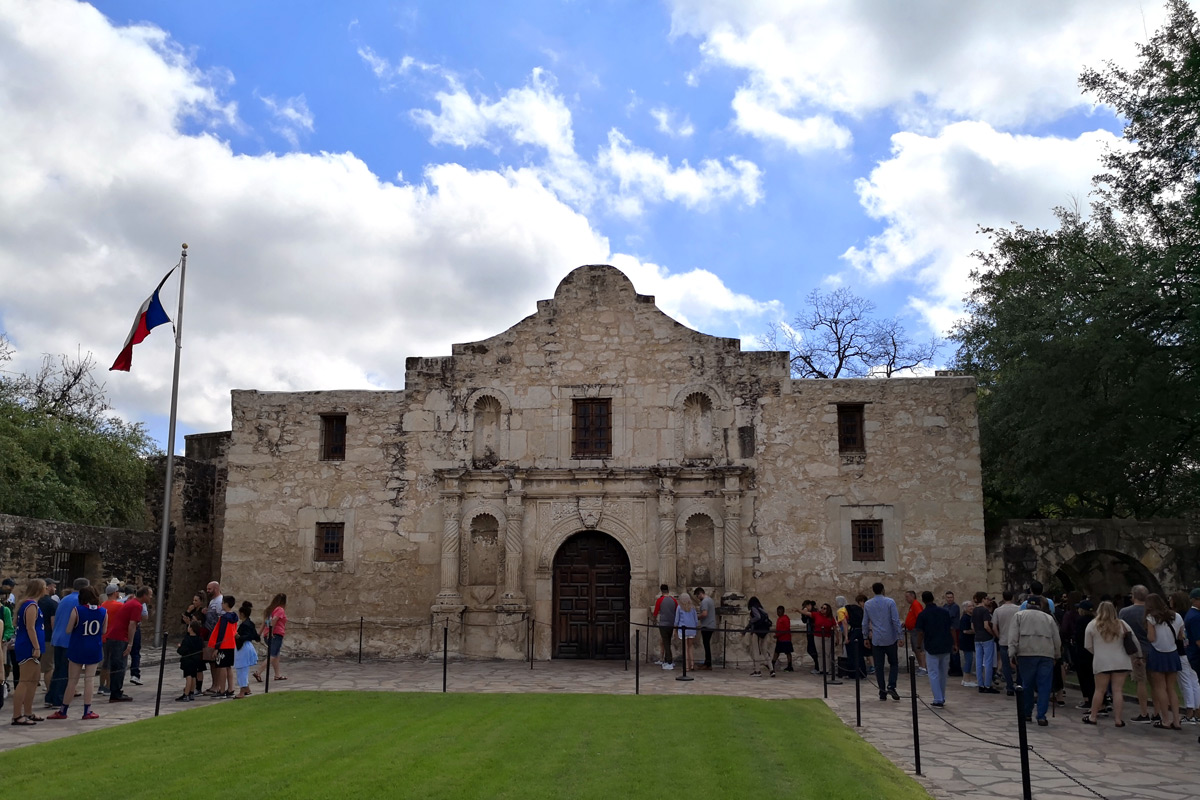 Of course, we had to visit The Alamo (no sign of Pee-Wee's missing bike), which was located right down the street from our hotel. As the day went on, it got pretty warm, so we decided to escape the heat and check out Fan Fest. There were tons of cool exhibits here, and Buick had a huge activation as well, complete with a basketball court, a bunch of vehicles on display, and their Fandom University.
Before long, it was time for us to make our way to the Alamodome for the first two games, and it was a memorable experience for sure. Devoted fans were out in full force rooting on their teams, and the action on the court was intense. Michigan put an end to Loyola's Cinderella story, and Villanova was on fire, making short work of Kansas with 3-pointer after 3-pointer.
Monday night's game was one for the record books, with Villanova decimating Michigan and taking home the win with a score of 79-62. 'Nova was on fire all night, and I couldn't have asked for a better way to end this amazing weekend.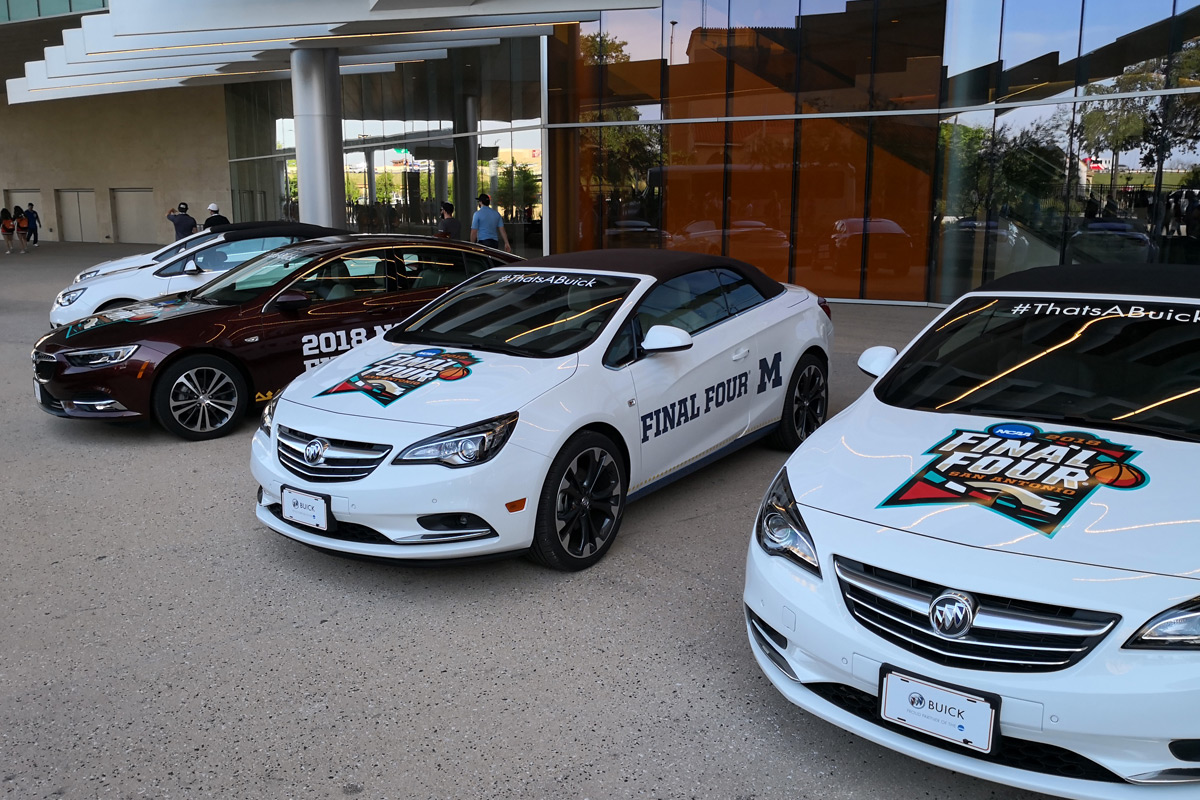 Thanks again to Buick for an incredible experience, it's one I won't soon forget!