First Drive: 2018 Buick Regal GS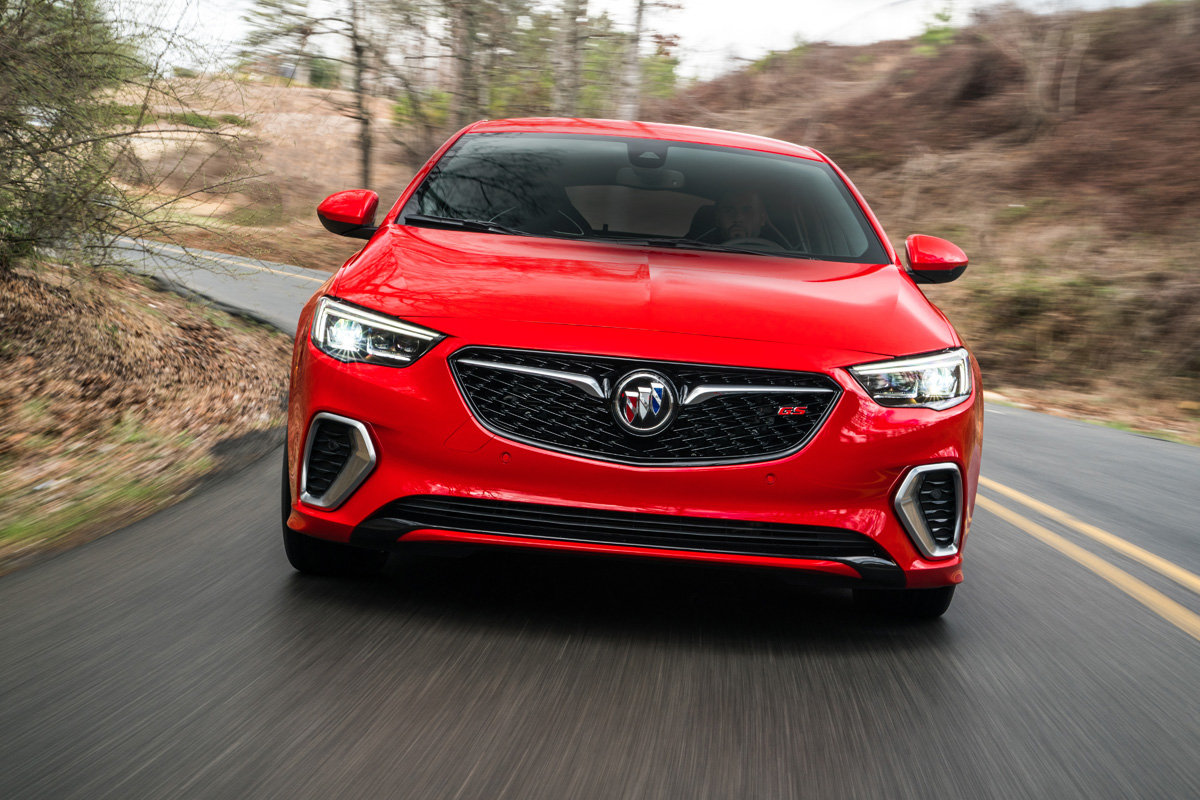 Last summer, Buick announced that they were releasing a new Regal GS with an impressive 310HP and all-wheel drive to help put that power to the ground, and we couldn't contain our excitement. Could this new GS be the modern day Grand National that we've all been waiting for? To find out, we headed down to Atlanta a few weeks ago to put this ferocious Buick to the test.
Buick has been shaking things in recent years as they attempt to shed their "old" image, with more attractive offerings than they are traditionally known for, and going after untapped niches (aka white spaces). The new Regal continues this trend, getting completely revamped for 2018, and ditching the traditional sedan layout for three variants – a hatch (Sportback), a wagon (TourX), and a performance sedan (GS).
We had a chance to drive the 2018 Buick Regal Sportback a few months back, and I found the car to offer a nice balance of comfort, sportiness, and utility. So I couldn't wait to see how an extra 60 horsepower and a bunch of performance tweaks would transform the car.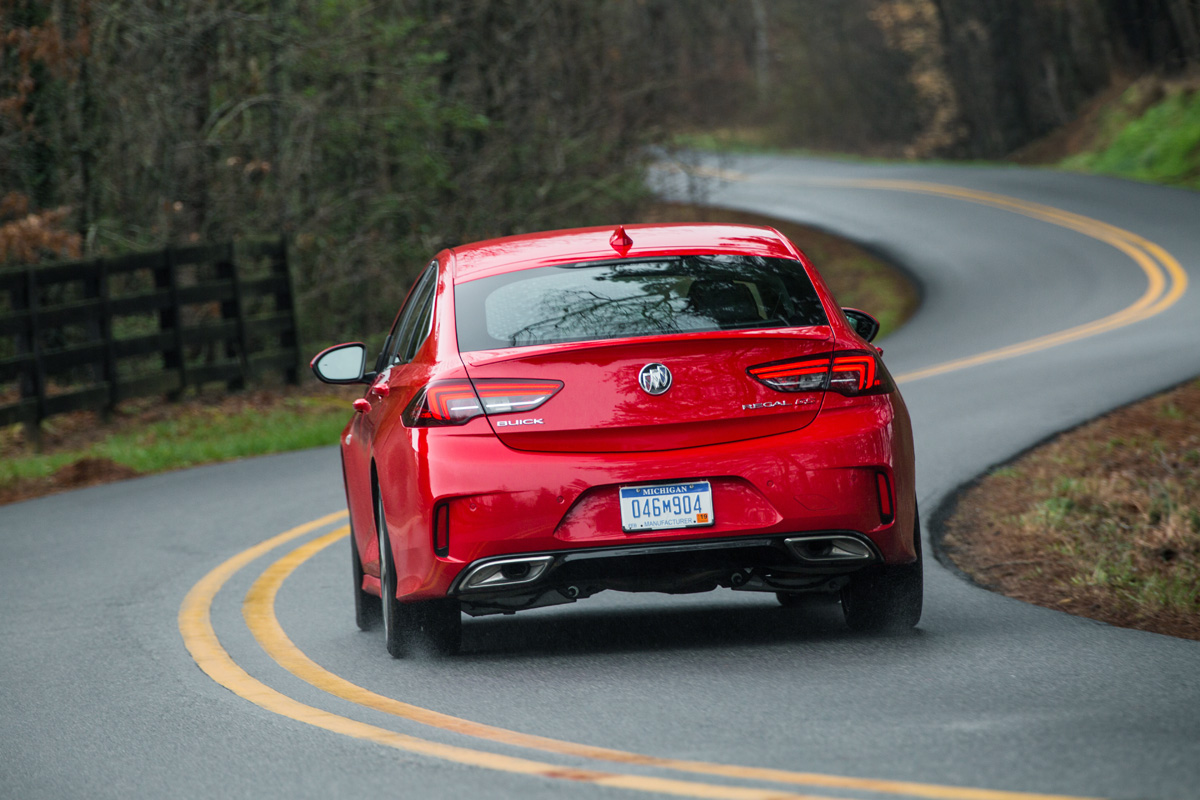 In a word.. Impressive! The 2018 Buick Regal GS most definitely brings the heat, with 310HP and 282 lb-ft of torque from its 3.6-liter V6 engine, more aggressive styling front and rear, performance brakes with Brembo front calipers, a sports-tuned suspension with Interactive Drive Control, Recaro-style performance seats, a throaty exhaust, 19″ wheels, a nine-speed automatic (sadly no manual this time around), and AWD.
With all of the other automakers moving to turbocharged engines, we were thrilled to see Buick do the exact opposite with the GS, opting for a large-displacement, naturally-aspirated motor. Power delivery is immediate and linear, with the car rocketing from 0-60mph in a respectable five seconds.
Buick's Interactive Drive Control system lets you choose between three drive modes: Regular, Sport, and GS. Clicking the 'Sport' button increases steering effort, firms up the shocks, and quickens the shifts. And as you would expect, the GS mode dials things up another notch. Naturally, we spent most of the time in GS mode, grinning from ear to ear as we made our way through the hilly switchbacks of Georgia, the car hugging those corners, with tons of grip and no body roll whatsoever.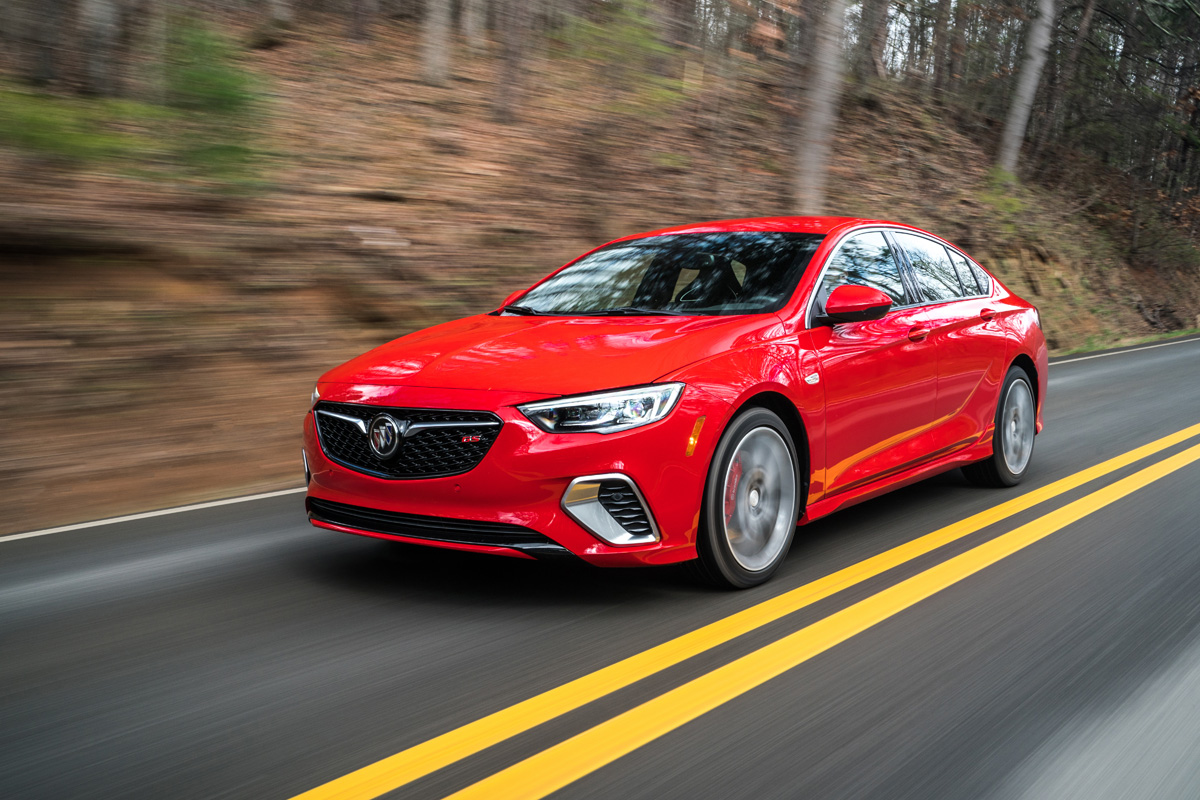 Visually, Buick did a nice job with the Regal GS, giving it just the right dose of sportiness without overdoing it. There's a more aggressive front bumper and grill, with that familiar air ducts from the previous generation GS. Out back, the rear fascia and spoiler really work to hide the fact that this is a hatch Sportback. The red brake calipers hiding behind those 19-inch wheels complete the look.
Step inside, and the first thing you notice are the GS-specific performance seats, which look like they belong in a racecar rather than in a Buick. Not only are these bad boys supportive, but they're heated and ventilated and come standard with a massage function. The interior also features a standard heated flat-bottom sport steering wheel and GS-specific pedals and sill plates.
The 2018 Regal GS can be equipped with all of the technology bells and whistles you want, keeping drivers entertained (with an 8-inch infotainment screen), connected (with OnStar 4G LTE Wi-Fi), and safe (with the optional Driver Confidence II package).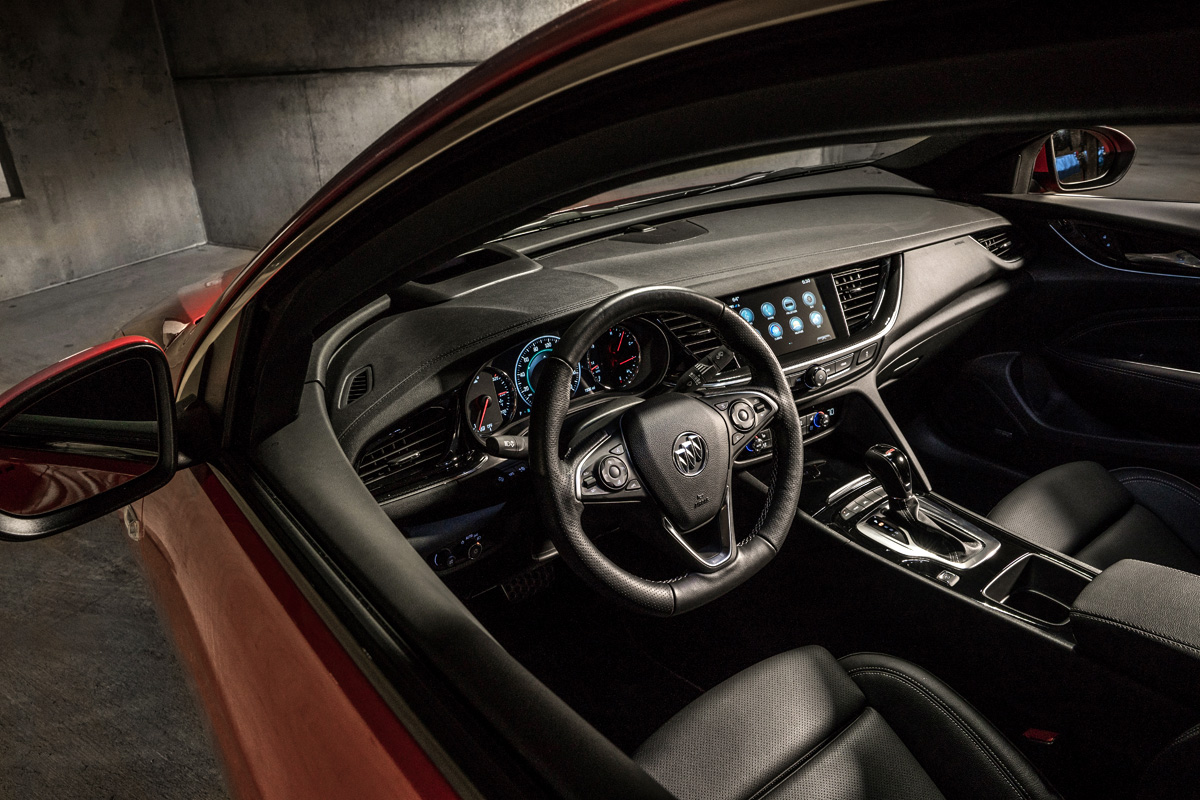 Overall, we think Buick knocked it out of the park with the new Regal GS, delivering a confident, spirited, and efficient luxury vehicle that is ready to face off against the competition (Acura, Infiniti, Lincoln, etc) head on. And with a starting price of just $39,990, it undercuts those "premium" brands by a significant margin.
While it's not quite the Grand National successor that we were hoping for, the Regal GS is one fun ride, and it will have you looking at Buick in a whole new light.
"The cure for the common commute" indeed!