First Drive: 2018 Buick Regal Sportback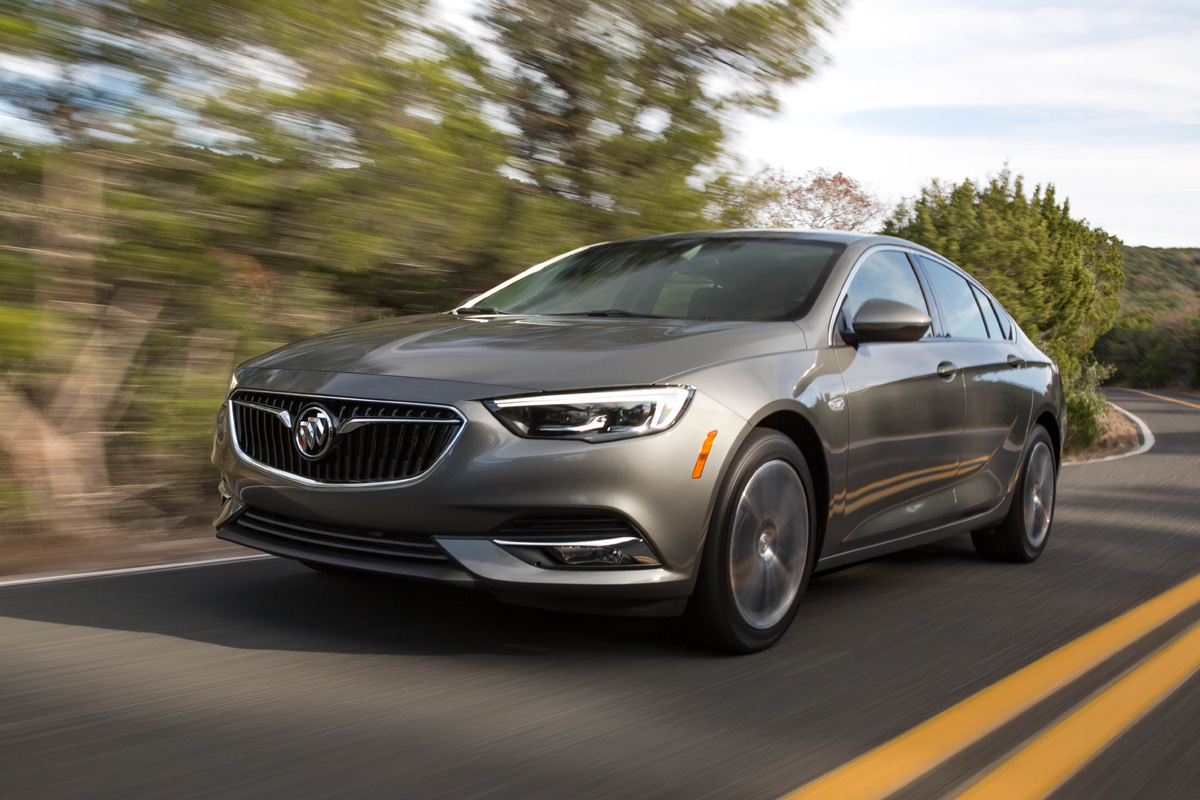 Earlier this year, Buick unveiled their all-new 2018 Buick Regal Sportback, a sleek, sporty, coupe-like luxury sedan, and our first reaction was "That's a Buick?"
Buick has been on a tear in recent years, shaking things up as they attempt to court a younger audience with more attractive offerings than they are traditionally known for. They've got the freshest lineup in the industry, and the Regal is the latest model to get updated. The new Regal has been completely revamped for 2018, eschewing the traditional sedan layout for a hatch (Sportback) and a wagon (TourX).
The coupe-like roofline captures the expressive style and passion customers want, while the five-door layout enables easier access to cargo space. The 2018 Regal Sportback boasts twice as much cargo space as it's predecessor – an impressive 60.7 cubic feet of cargo space with the rear seats folded, allowing you to fit an entire bicycle without removing a wheel.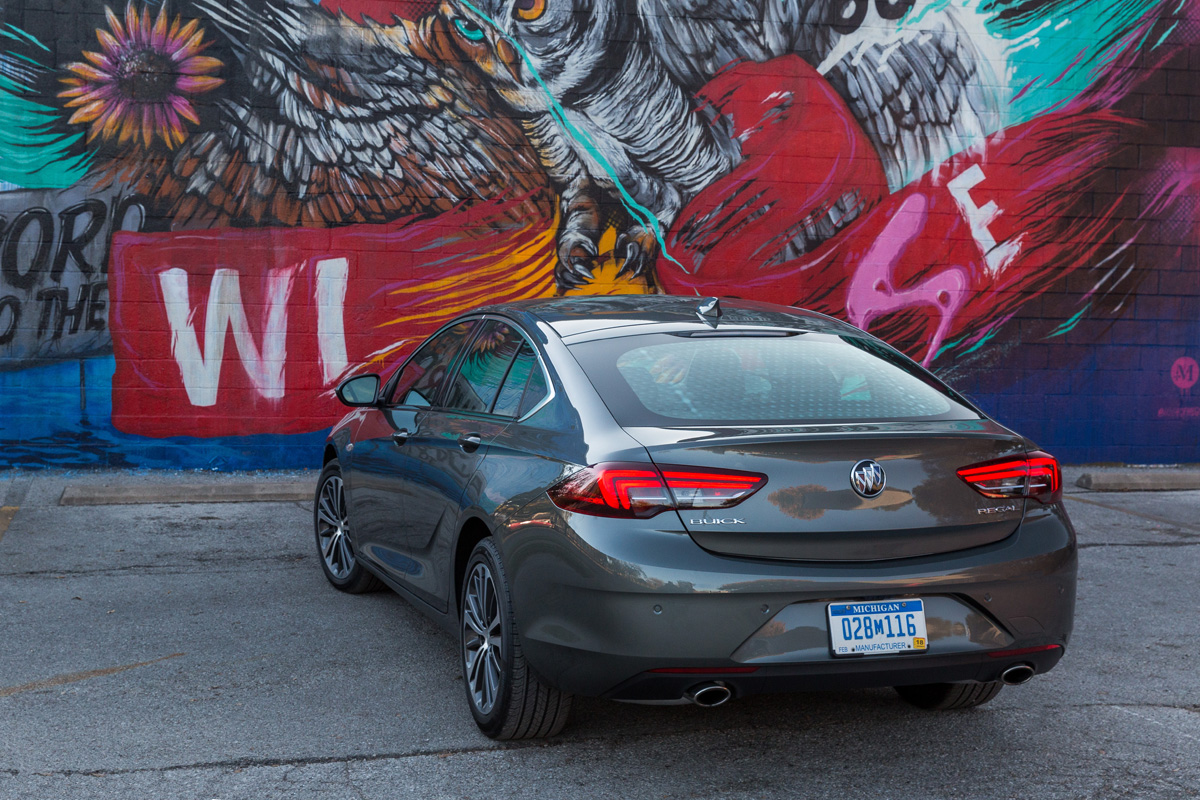 We're a big fan of the new Regal's bold styling, which looks very modern and sleek compared to the model it replaces. Depending on the angle, it's easy to mistake it for a BMW 6-Series, Mercedes C-Class Coupe, or Audi A5 Sportback. I'm not kidding, it's a real looker!
Thankfully, the Regal Sportback has the spirited performance to back up it's sporty looks, thanks to a 2.0-liter turbocharged four-cylinder engine that puts out 250HP and 260 lb-ft of torque. Opt for the all-wheel drive, and torque jumps to 295 lb-ft, but the extra 200 pounds of weight from the AWD system negates any performance differences. Either way, the car has plenty of power, and the gearbox shifts quickly and smoothly.
For those drivers seeking even more performance, the Buick Regal GS has got you covered, with 310HP and 282 lb-ft of torque. We haven't driven one yet, but with an extra 60HP on tap, it should be a real hoot!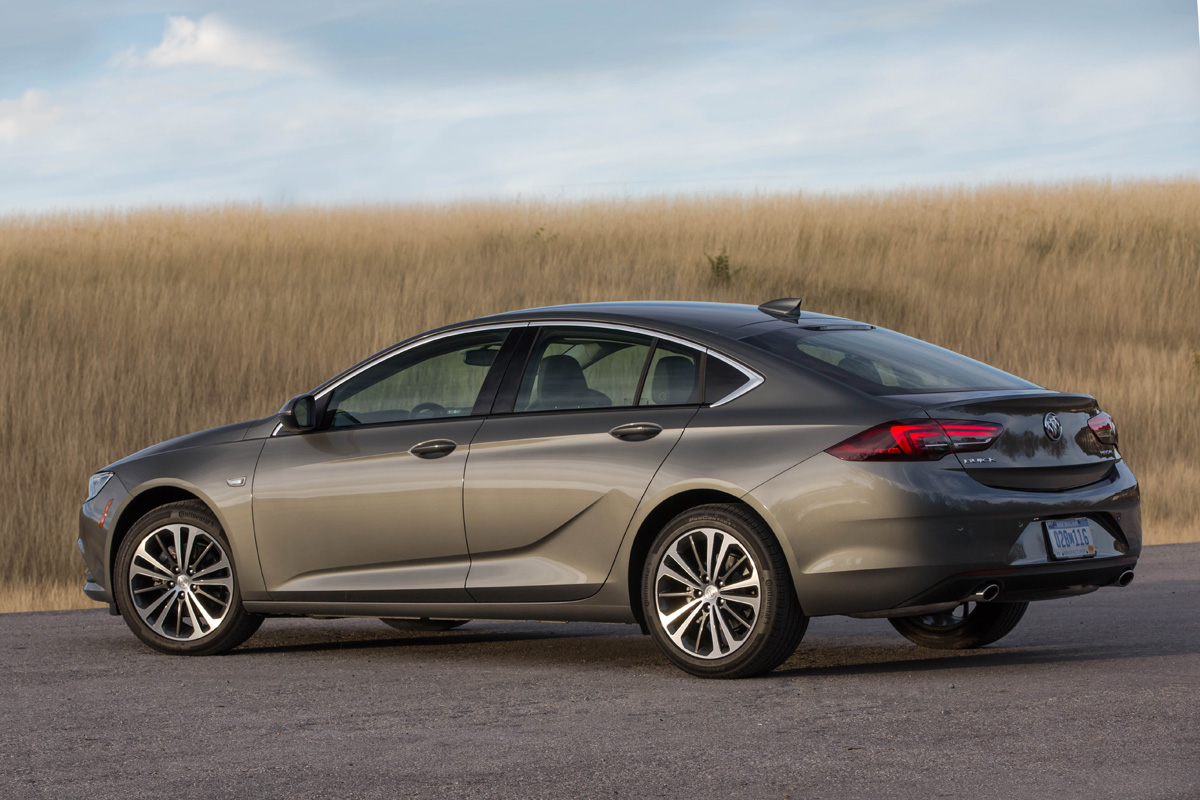 Handling-wise, the Regal manages finds a nice balance between comfort and sportiness. It's not floaty like an old Buick Roadmaster, nor is it harsh like many of the German offerings. Body roll is kept to a minimum, the suspension works to keep things smooth on bad roads, and Buick's QuietTuning technology keeps wind and road noise to a minimum.
The interior of the Regal features premium materials, with a mix of leather, wood, and aluminum to deliver a luxurious feeling. A 7-inch infotainment system with Apple CarPlay and Android Auto is standard, while an 8-inch system with NAV is optional. Every Regal Sportback also comes equipped with an OnStar 4G LTE Wi-Fi hotspot, so you can stay connected no matter where you go.
A slew of safety features are available on the Regal Sportback, with the Driver Confidence I package adding popular features such as blind spot monitoring, rear cross traffic alert, and rear park assist, while the more advanced Driver Confidence II package adds front pedestrian braking, lane keep assist with lane departure warning, forward collision alert, and adaptive cruise control with forward automatic braking.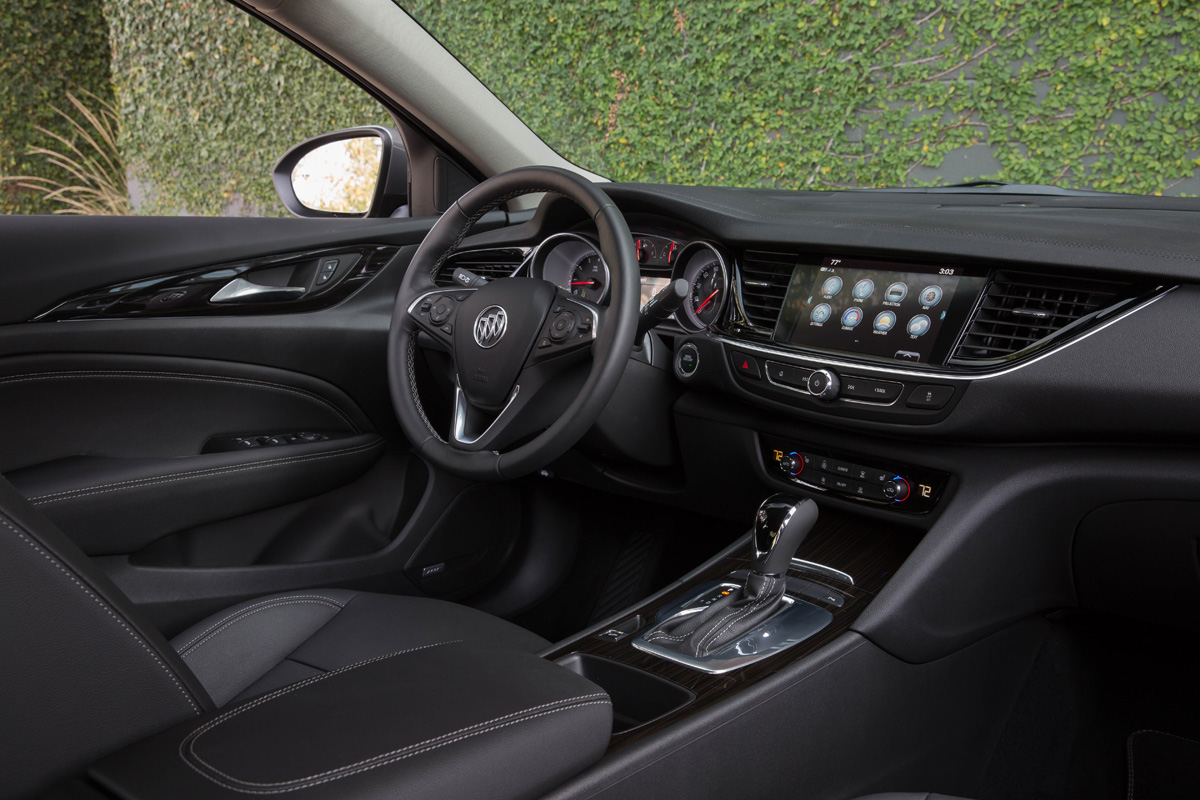 Prices for the Buick Regal Sportback start at $25,915, which is actually $2,000 less than the outgoing model. But start adding on options, and that price can climb in a hurry. We drove a fully-loaded Essence model with AWD, and the price came in at just under $40,000. So choose your options wisely.
Overall, we were pleasantly surprised by the 2018 Buick Regal Sportback. The car won us over with it's sleek styling, spirited performance, and unexpected versatility. It's perfect for someone who is not interested in an SUV or crossover, but still needs that extra cargo space from time to time. The Sportback is a new spin on a traditional segment, and we applaud Buick for venturing outside of the box.
The 2018 Buick Regal Sportback should be hitting dealerships by the time you read this, so make sure you head down to your local dealership to check one out.