First Look At The Walking Dead Season 4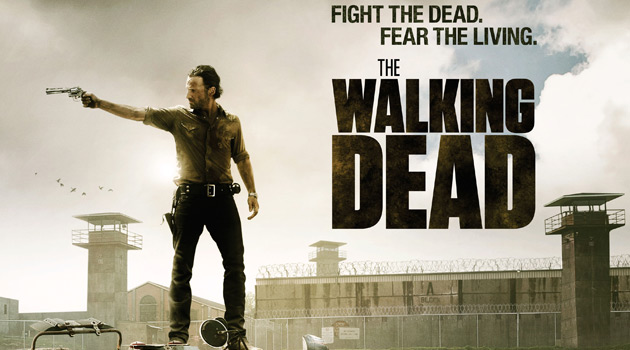 Okay Dead Heads! The Walking Dead released it's first teaser for season 4 at this years Comic Con in San Diego. Usually teaser trailers are short, but The Walking Dead doesn't disappoint. This trailer is 4 minutes long, and it's jam packed with action and new dilemmas facing Rick and their group. So here's a little breakdown of The Walking Dead trailer. SPOILERS FROM SEASON 3 MAY ENSUE.
It seems as if the group is running out of supplies, because Rick brought in dozens of people from Woodbury to be apart of their prison group. We also get to see that Rick's group might not be able to handle the walkers as more and more are threatening their lives at the prison. With their lives in danger, it appears that we have someone sabotaging the prison and testing the survivors. In some of the final moments of the trailer, we see the group trying to leave the prison. What happens to Tyrese, who looks like he is facing certain death. Who is this new character Bob Stookey played by The Wire's Lawrence Gilliard Jr. Can he be trusted? When will we meet The Governor again? Are the walkers getting smarter?
I have so many questions and I am so excited for The Walking Dead to return on October 13th at 9pm. Are you a fanatic Walking Dead fan like myself? Who is your favorite character? What are some of your predictions for the upcoming season?