Star Wars Fanatic Builds A Carbon Fiber Stormtrooper Suit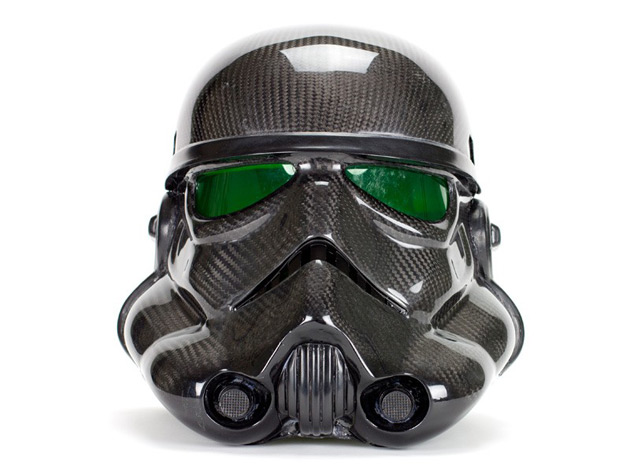 Anyone that's worked with carbon fiber knows just how expensive (not to mention labor intensive) it is. So imagine the time and money it'd take to create a complete carbon fiber Stormtrooper suit.
Now multiply that by four.
Yes, Leonard Carson, an engineering technician for San Diego Composites, teamed up with three co-workers to create four complete suits, at a cost that rivals a pretty nice car. Why? "Do or do not. There is no try"
Recently, one of these sweet carbon fiber Stormtrooper helmets made it's way onto Pawn Stars, but the guy didn't accept Chumlee and Corey's offer. Instead, he took to the web, listing it for sale on Carbon Fiber Gear, where it eventually sold for an astounding $3500!
You can see the helmet in all it's glory here:

While I'd love to rock this sweet Star Wars carbon fiber Stormtrooper helmet while riding down the highway on a motorcycle just to see people's reactions, it's just not something that I'd be willing to drop $3500 on.
It's a one-of-a-kind piece for sure, and the buyer probably made it the centerpiece of his Star Wars collection, only taking it out for special occasions like Comic-Con.