Get Your Girl A Pair Of Srirachas – Yoga Pants With A Sexy Secret
There's no question about it, yoga pants are one of the greatest inventions ever made. Women love them because they're comfortable and flattering, and men love them for obvious reasons. I mean seriously, just look at that photo above. If that doesn't get your blood pumping, you may want to see a doctor!
While yoga pants were originally intended for workouts and the likes (hence the name "yoga" pants), these days you see women wearing sexy yoga pants pretty much everywhere. Heck, I think 90% of the women on my last flight were wearing them.. and I wasn't complaining, me checking out all of those juicy booties as they walked by. 🙂
Now, a company called Srirachawear has taken the glorious yoga pants to the next level with their Srirachas yoga pants. What makes them so special, you ask? They're made specifically for yoga pants sex, with a crotchless design that no one will be the wiser about, thanks to an ingenious hidden flap that makes them look seemingly normal.
Srirachas yoga pants are one of the most clever products I've ever come across, as who among us hasn't fantasized about having yoga pants sex with our girl when she walks by in that skin tight outfit, showing off those amazing curves of hers. But if I threw her on the bed and ripped her favorite sexy yoga pants, she'd get really pissed. Srirachas solves that problem, as these yoga pants are made for sex!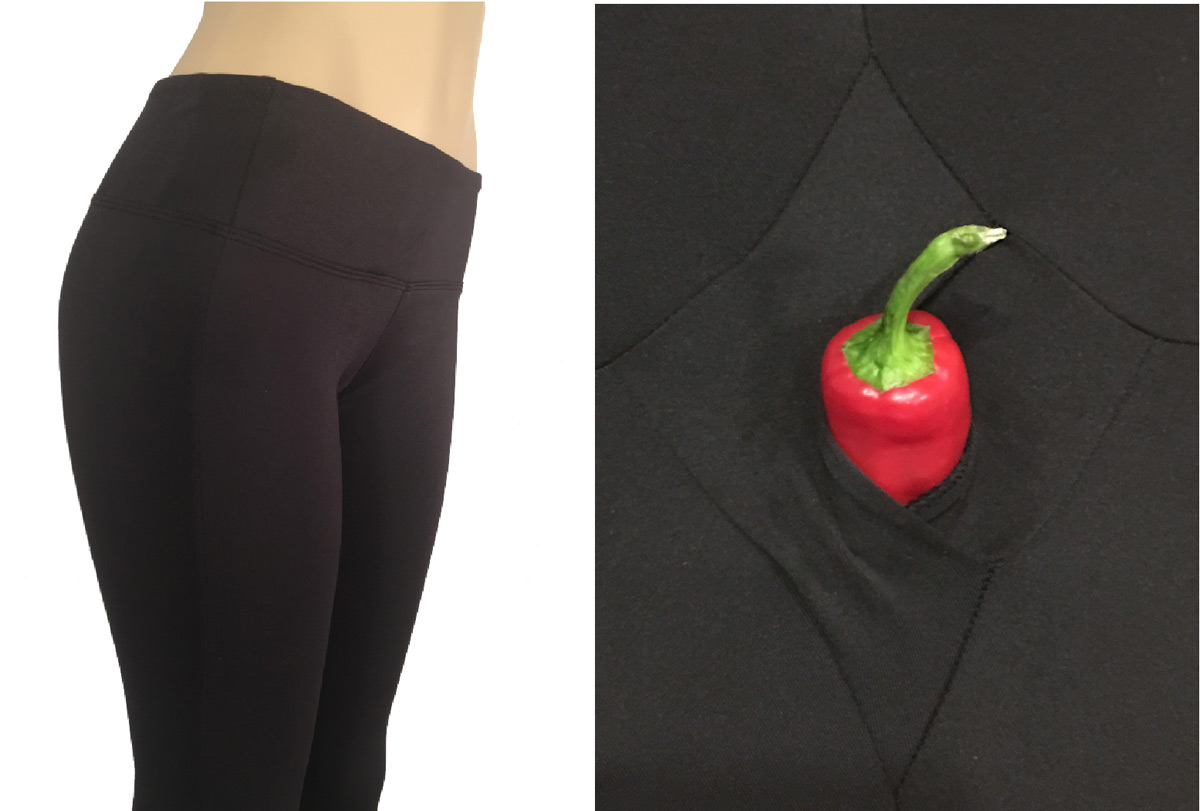 Naturally I had to get my girlfriend a pair of these Srirachas yoga pants.. for "review" purposes, not because I wanted to have her doing downward facing dog while I banged her from behind. So what was the verdict? Two thumbs up! (Ahem.. That's not the only thing that was up. 😈)
She loved the way they fit (with a wide waistband that smoothed her tummy and a snug fit that made her ass look amazing), but she also said it made her feel like a bit of an exhibitionist, as she walked around town in her naughty sex yoga pants, unbeknownst to anyone else. Needless to say, we were both pretty hot and bothered by the time we got home that night. And yeah, sex in yoga pants is pretty awesome, I highly recommend it!
Overall, we both thought Srirachas yoga pants were great, and I'd highly recommend them to anyone that's looking to spice up the relationship, and to help her unleash her naughty side. As their motto states, "Get them on and get it on!" Trust me, 'OM' isn't the only thing she'll be chanting in these crotchless yoga pants, if you know what I mean.
So what do you say, are you ready to buy a pair of these erotic yoga pants for your girl? These are truly the gift that keep on giving, and they're a bargain at just $69.69 (lol). Better still, we have arranged for a 15% discount for ourb readers, simply use the code "GUYS15" at checkout.
Get ready to fulfill your yoga pants sex fantasies with a pair of crotchless yoga pants. Pick up a pair of Srirachas, the perfect yoga pants for sex!