Worried About Finishing Too Quickly? Here's How To Last Longer In Bed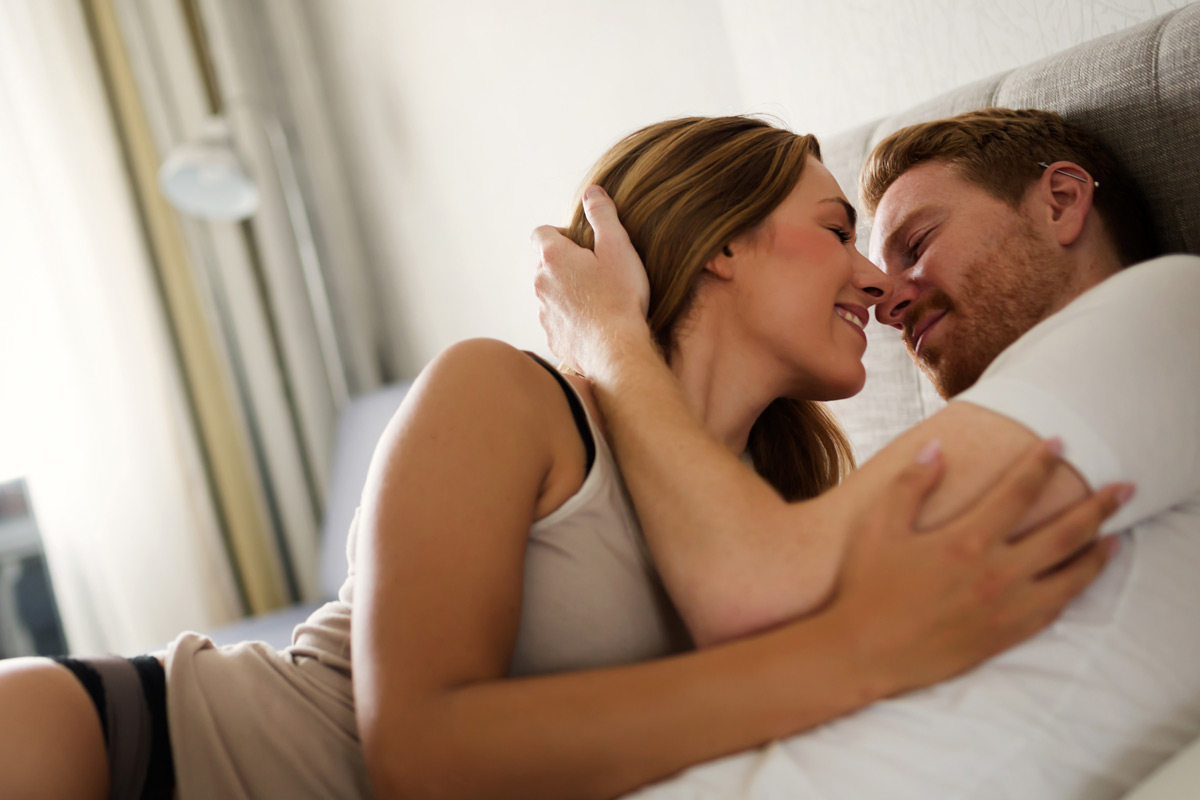 You finally worked up the nerve to ask out that cutie from accounting. The date is going great, sparks are flying, and she suggests heading back to your place to hang out. It doesn't take long for the clothes to start flying, and after some quick foreplay, it's time for the main event. Only you get too worked up and cum almost immediately. Why couldn't you last longer in bed?!
Look, we've all been there at one point or another. Maybe the girl was so far out of your league that you got too excited (like Jim from American Pie). Or maybe it's been awhile since you've had sex, and you just couldn't control yourself.
Sadly, for some people this is a regular occurrence. If you fall into that category, not to worry, as we've got some tips that should help you last longer between the sheets, ensuring that both of you get off and go to sleep with smiles on your faces.
1. Masturbate An Hour Or Two Before Sex
If you're planning on having sex, it couldn't hurt to rub one out a few hours beforehand. Why? Because unlike women, when a man ejaculates, his body (ie. balls) needs some time to recover before going for a second round. So if you empty the chamber before the big event, you should be able to go a little longer the next time around.
2. Take Care Of Her Needs First
It's a known fact that women take longer to reach climax, so if you're typically a little quick on the draw, focus on foreplay and getting her off first. Trust me, if you go down on her (sorry DJ Khaled) and focus on giving her the big O, then no matter what happens afterwards, she's still going to be a satisfied customer who will likely be coming back for more.
3. Slow Things Down If You Need To
If you sense that you're about to go past the point of no return, tell your partner that you need to slow down. You can say to her, "You're so hot. I'm not going to last long if we keep this up," and stimulate her orally or manually until you have regained control of the situation and are ready to continue. Trust me, she'll appreciate your candor, and the fact that you're looking out for her enjoyment as well.
4. Use A Desensitizing Spray
If you're still struggling on how to last longer in bed, consider trying a desensitizing spray like Promescent for lasting longer during lovemaking. The spray absorbs into the skin in a matter of minutes, optimally desensitizing the penis and allowing for better control with negligible loss of sensitivity, so you can keep the party going a bit longer.
5. Try The Squeeze Technique
As the name suggests, the squeeze technique involves physically squeezing your penis (ouch) to stop yourself from cumming too soon when you feel your orgasm coming on. Simply stop and squeeze right below the head of your penis, applying firm pressure with your thumb and forefinger for about 5-10 seconds. Done right, this will temporarily decrease sexual tension, which represses the ejaculation response.
On the flip side, if you are having trouble getting hard or getting off despite your best efforts, you might be suffering from death grip syndrome, which is equally troublesome. Thankfully, that issue can be addressed as well.
So there you have it, five tips to help you increase your sexual performance and help you and your partner get more satisfaction in the bedroom. And if all else fails, it might be time to discuss your premature ejaculation issues with a doctor.