Go-Karting At Pole Position Raceway In Las Vegas

The last time we were in Las Vegas, I drove by the Pole Position Raceway when leaving the Palms. I should have stopped and checked it out, but we were already running late as it was.
When I checked out their website, I instantly regretted my decision. So I made it a point to visit Pole Position as soon as we got into Vegas this time!
Pole Position Raceway is the premier indoor kart racing experience in Las Vegas. One-of-a-kind motorsports memorabilia, state-of-the-art entertainment, and white-knuckled excitement make it the ultimate indoor racing venue for both experienced and novice racers.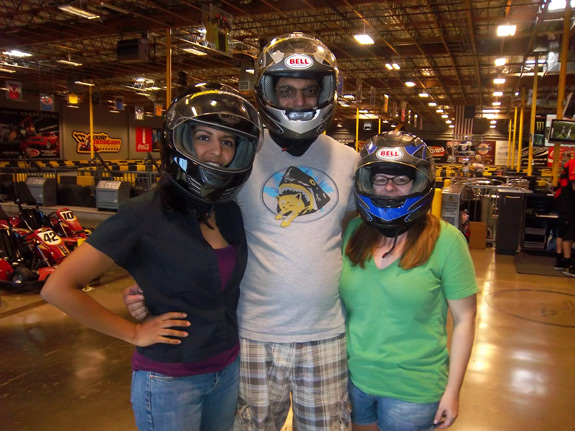 Since my sister and her husband live in Las Vegas, I invited them down to come race with us. The four of us created our profiles, picked out our helmets, and got some instructions on the karts. I've raced "regular" go-karts in the past, but not ones that go 45mph.
This video shows you what to expect when you get there:

The four of us had the track to ourselves, and it was a ton of fun! My brother-in-law Bill ended up with the pole position, and I spent the next 12 laps trying to pass him. While I never could get around him, I still managed to turn in the best lap time (31.06) as well as the best average lap time (33.15).
I'm confident that if I were in front, I could have broken into the 20s, as I had to keep braking to avoid hitting Bill. (Or I might have gotten cocky, and ended up crashing.. Who knows!)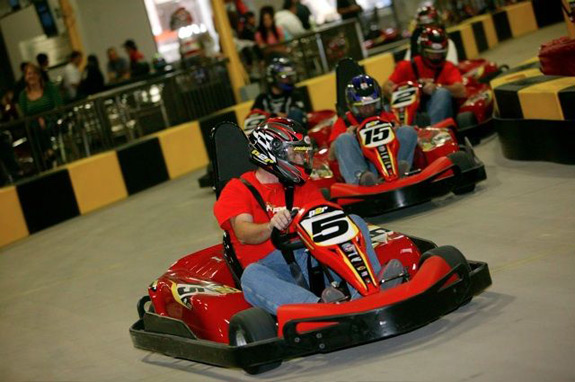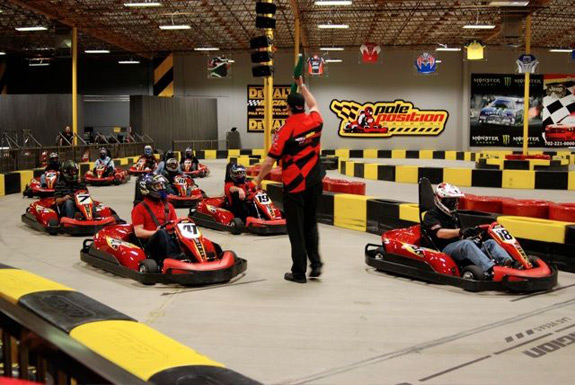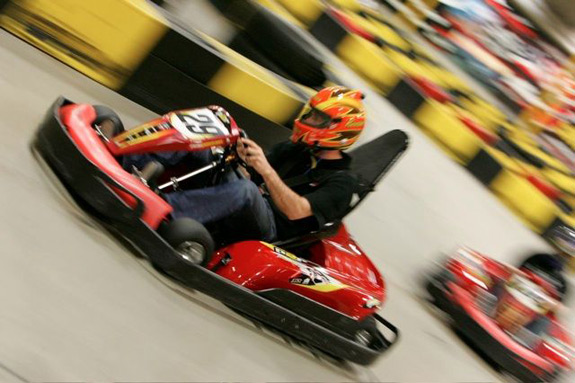 We had a TON of fun, and I was bummed when the checkered flag was finally waved. The 12 laps went pretty fast, and I was itching to go out again! (If I lived in Las Vegas, karting would become an expensive hobby for me)
The next time you're in Las Vegas, make sure you set aside some time to check out Pole Position Raceway!