Griffin HELO TC Remote-Controlled Helicopter Giveaway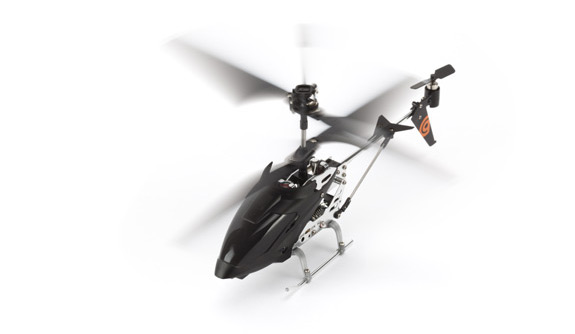 The Griffin HELO TC is a remote-controlled helicopter flown by your phone or tablet using the HELO TC App (available for iOS and Android), which transforms the Multi-Touch display into flight controls!
The twin-rotored, indoor helicopter is built on a lightweight metal frame with a black polycarbonate body.
Comes with a Flight Deck infrared module which plugs into your devices' headphone jack to transmit control signals to helicopter.
Two modes of flight available: Touch-to-Fly uses the Multi-Touch display to control HELO TC's throttle and joystick. Tilt-to-Fly allows users to tilt the device to move the helicopter forward, back and side to side.
HELO TC App can store up to three Flight Plans, so any pilot can repeat a favorite flight pattern easily.
Built-in battery recharges from any USB power source, including your PC's USB port.
The helicopter retails for $49.99, but we're giving one away for FREE to a lucky winner.
To enter the contest, simply send us an e-mail and put "I want the HELO TC Helicopter, pick me!" in the body of your e-mail. We'll pick a winner at random next Thursday.
Good luck!