Griffin IntelliCase for iPad 2 Giveaway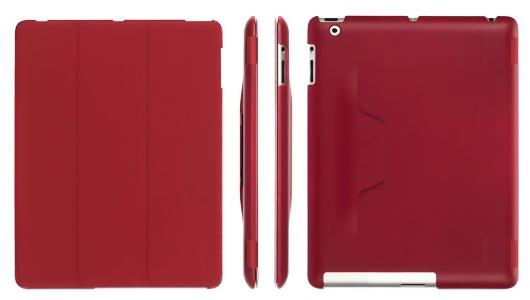 We did a review of the Griffin IntelliCase for iPad 2 earlier this year, and I couldn't say enough good things about it. Even though we've had a number of iPad cases come through the office, this was my favorite one by far.
The Griffin IntelliCase is a wake-up case and stand, and it's made of protective polycarbonate (to protect the back of your iPad) and flexible TPU (to protect your display).
The IntelliCase is remarkably thin and light, adding no noticable weight or bulk to the iPad. That's been my biggest issue with other portfolio-style cases, they add a lot of unnecessary bulk to your iPad!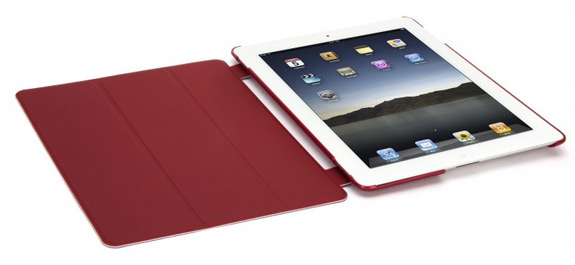 The front cover of the IntelliCase looks like Apple's Smart Cover, and includes all of the same features: The magnetic wake-on-opening trick, segments that fold into a triangle in order to prop the iPad up, minimal bulk, and screen protection.
The difference here is how the iPad is propped up. Instead of folding the cover onto itself, Griffin added a raised slot on the back of the case, and you slide the cover into there. It's a much more secure way of doing things.
The Griffin IntelliCase for iPad 2 (it also fits the new iPad) retails for $59.99 – A a little pricey, but it's well worth it. Can't afford it? Well then today's your lucky day, because we're giving one away for FREE to a lucky reader.
To enter the contest, send us an e-mail and put "I want the Griffin IntelliCase, pick me!" in the body of your e-mail. We'll pick a winner at random next Thursday.
Good luck!