Review: Griffin IntelliCase for iPad 2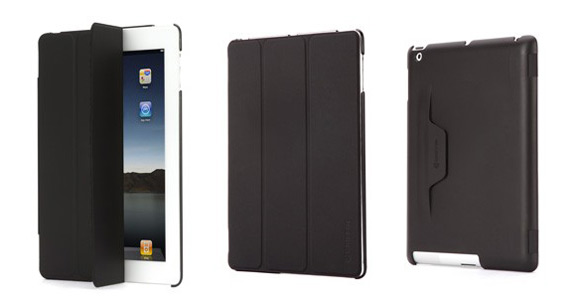 I've been waiting for someone to get this right since first wrapping my hands around an iPad: The perfect marriage of Smart Cover and back protection for the iPad.
Enter the Griffin IntelliCase, a wake-up case and stand made of protective polycarbonate (to protect the back of your iPad 2) and flexible TPU (to protect your display). At $59.99, it's far from the cheapest option out there, but I think it's worth the price premium.
The IntelliCase is remarkably thin and light, adding no noticable weight or bulk to the iPad. That's been my biggest issue with other portfolio-style cases, they make your iPad chunky!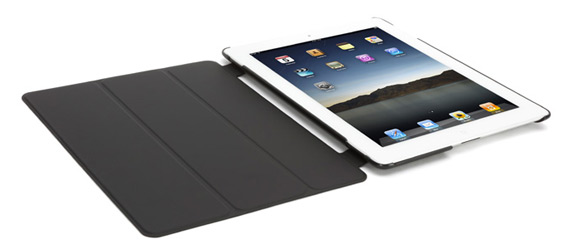 The front cover of the IntelliCase looks like Apple's Smart Cover, and includes all of the same features: The magnetic wake-on-opening trick, segments that fold into a triangle in order to prop the iPad up, minimal bulk, and screen protection.
The difference here is how the iPad is propped up. Instead of folding the cover onto itself, Griffin added a raised slot on the back of the case, and you slide the cover into there. It's a much more secure way of doing things, but it took me awhile to get used to that raised bit being back there.
Overall, I can't say enough great things about this case! It works great, looks smart, and it's lightweight. What more could you ask for?
Purchase a Griffin IntelliCase today!