Review: AViiQ Smart Case for iPad 2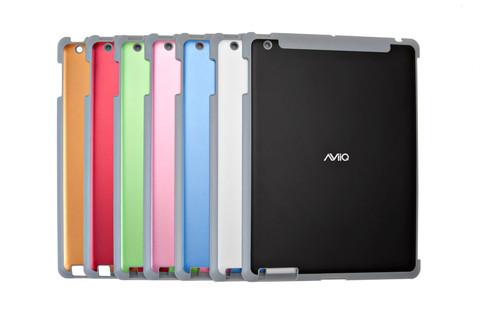 When I first got my iPad 2, I was obsessed about keeping it safe. So I rushed out and picked up an Apple Smart Cover from the Apple store. When I got home, I discovered that the Smart Cover only protects your screen, leaving the back of your iPad susceptible to dings and scratches. Or worse.
And so began the hunt for a case that would protect my precious iPad, without adding too much bulk to it.
The AViiQ Smart Case came highly recommended to me, and for good reason. It does a great job of protecting your iPad, without adding much size (1.5mm) or weight (4.1 ounces). The case is made of rugged plastic encased in a solid aluminum plate anodized to match.

Available in a full spectrum of colors, the AViiQ Smart Case for iPad 2 gives users the freedom to express their personality and complement their existing Apple iPad 2 Smart Cover. In addition, its design perfectly hugs the iPad 2's borders and back without interfering with any wireless functionality or connectivity.
I've been using the case for a little over a month now, and I really can't find any flaws with it. It's got cut-outs for all of the important parts (speaker, volume, camera, dock), and it's dealt with all of the abuse I've given it without issue!
The AViiQ Smart Case comes with a 30-day money back 100% satisfaction guarantee and is available for purchase for $34.99-$39.99 at www.AViiQ.com.