Hangin' With The Homies Air Fresheners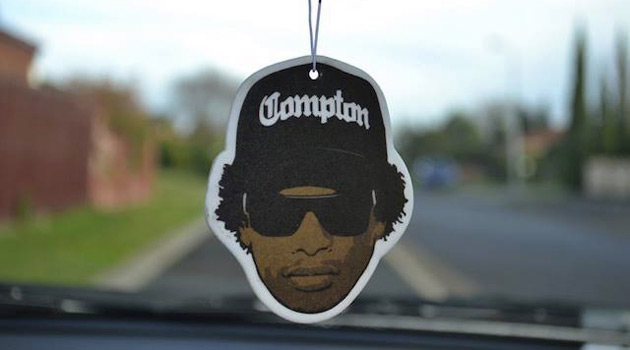 Pimp out your hooptie with one of these fresh Hangin' With The Homies air fresheners. That's right, get rid of those whack evergreen trees and let loose your inner thug with one of these dope air freshener. Choose from Ice Cube, Snoop Dogg, 2Pac, Easy-E, and Dr. Dre.
With scents like 'Black Ice', 'Gin and Juice', and 'Cool Water', you know all the hood rats will be jocking for a ride in your whip!
Get yours today at http://www.hanginwiththehomies.com.