Soap For The Nintendo Generations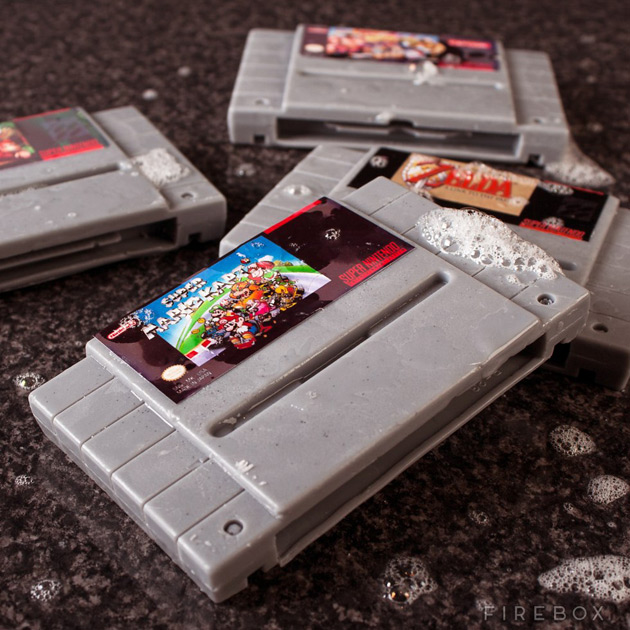 When you think of gamers, you tend to think of a mildly unkempt human hunched over in a dimly lit room, pizza-stained clothes, unshaven, bloodshot eyes, irritable demeanor, slight stench of week-old festering undergarments. But you'd be wrong!
Gamers these days are clean as a whistle, sharp as a thistle. Thanks to the Super Nintendo Gamer Soap Cartridges and Game Boy Soap Cartridges, they value soft hands and sweet scents as much as anybody else. Finally a soap has come along that compliments the gaming lifestyle.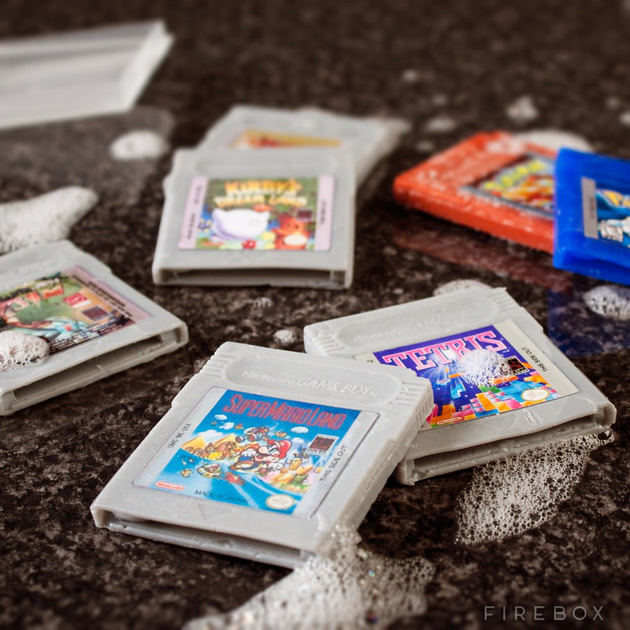 You can choose from 7 Game Boy games ($11.49 each) and 4 Super Nintendo classics ($21.19 each), and they're a UK exclusive to Firebox.
Unfortunately these bad boys won't be delivered in time for Christmas, but I have a feeling these will be well worth the wait. Place your pre-order today!