Netflix Plans To Offer Video Games As They Expand Beyond Movies and TV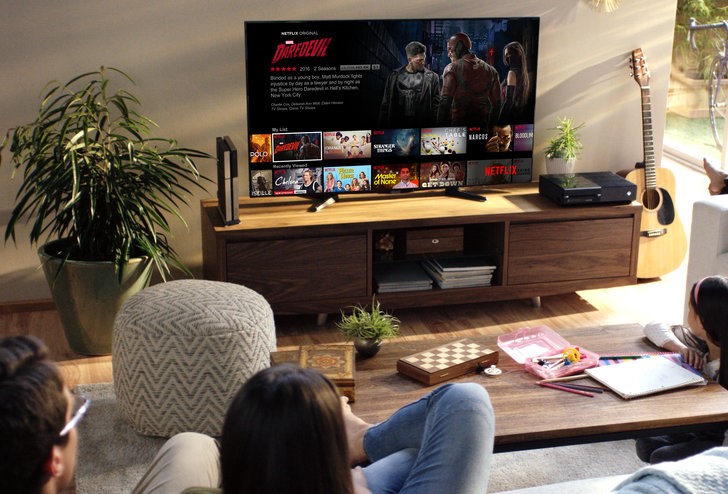 With Netflix's subscriber growth slowing down considerably, the streaming company is taking the offensive and expanding into a new market: Video games.
According to a recent Bloomberg interview, Netflix has hired former former Electronic Arts and Facebook executive Mike Verdu to lead the gaming effort as their VP of game development. He has worked on high profile projects in the past including The Sims and Star Wars for EA, and games and content for Oculus, so he's the deal deal.
For now, Netflix won't be charging extra for games, they'll be included as part of your regular subscription package. But whether that's likely to stay the same in the future remains to be seen, given how expensive it is to develop video games in the first place.
Greg Peters, Netflix's chief product officer, said the company will initially focus on mobile games before eventually expanding to consoles and TV sets as well. The games initially will be tied to Netflix's most popular programming, but standalone titles may be added to the, mix too. He even speculated that Netflix eventually may create a TV series or film inspired by one of its video games.
We saw the first hints of this with their Black Mirror: Bandersnatch interactive game/movie, and while that wasn't the smash hit they had probably hoped for, it was definitely unique and captured people's attention. If they can create some interesting games using their existing IP, it could make for some fun times, while keeping people within the Netflix ecosystem longer.
The company has repeatedly called out gaming phenomenons like Fortnite, as well as user-generated-video powerhouse YouTube, as some of its toughest competition because of the massive amount of entertainment hours they command worldwide. But become more loyal to Netflix, and you won't even flinch if the monthly price goes up a few bucks. At least that's the working theory.
Seeing as how gaming is a fiercely competitive market, with far more experienced companies like Epic Games, Microsoft and Electronic Arts leading the charge, it should be interesting to see how Netflix fares in this arena.
What do you think about Netflix's move into video games?