Harman Kardon's Aura Studio 3 Speaker Is A Thing Of Beauty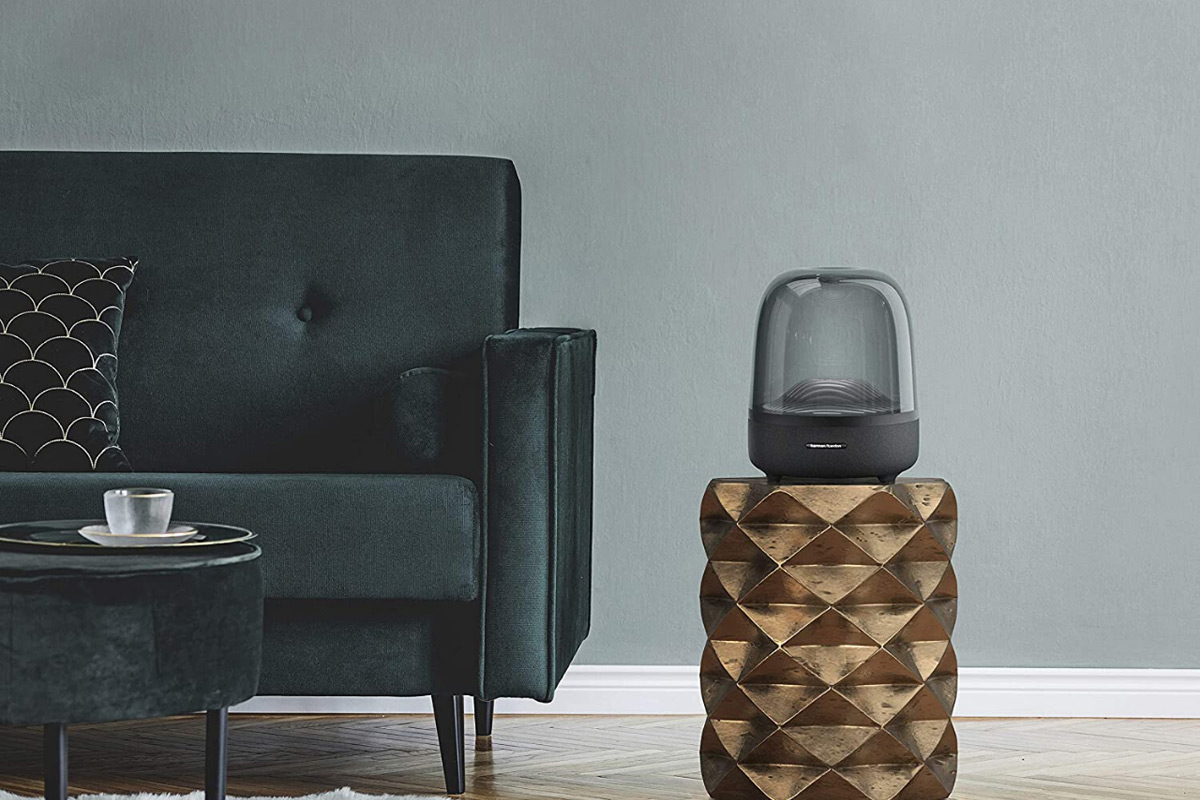 The new Harman Kardon Aura Studio 3 is a stunning Bluetooth speaker that looks as good as it sounds, elevating your home with its timeless, iconic design and 360 degrees of beautiful sound. The sleek speaker pairs room-filling audio with integrated ambient light effects and a water wave ripple movement to experience music in a new, visually dynamic way.
With its 6 X 1.5" high- and mid-range drivers and a 4.5" sub delivering Omni-directional, 360º sound, the Aura packs a punch much larger than its modest footprint might suggest. Outfitted with premium materials and elite features – including built-in Bluetooth to stream audio from your Bluetooth devices, Wifi for Apple AirPlay and DLNA streaming on your home network – the Harman Kardon Aura delivers a look and feel you'll be proud to include in your home.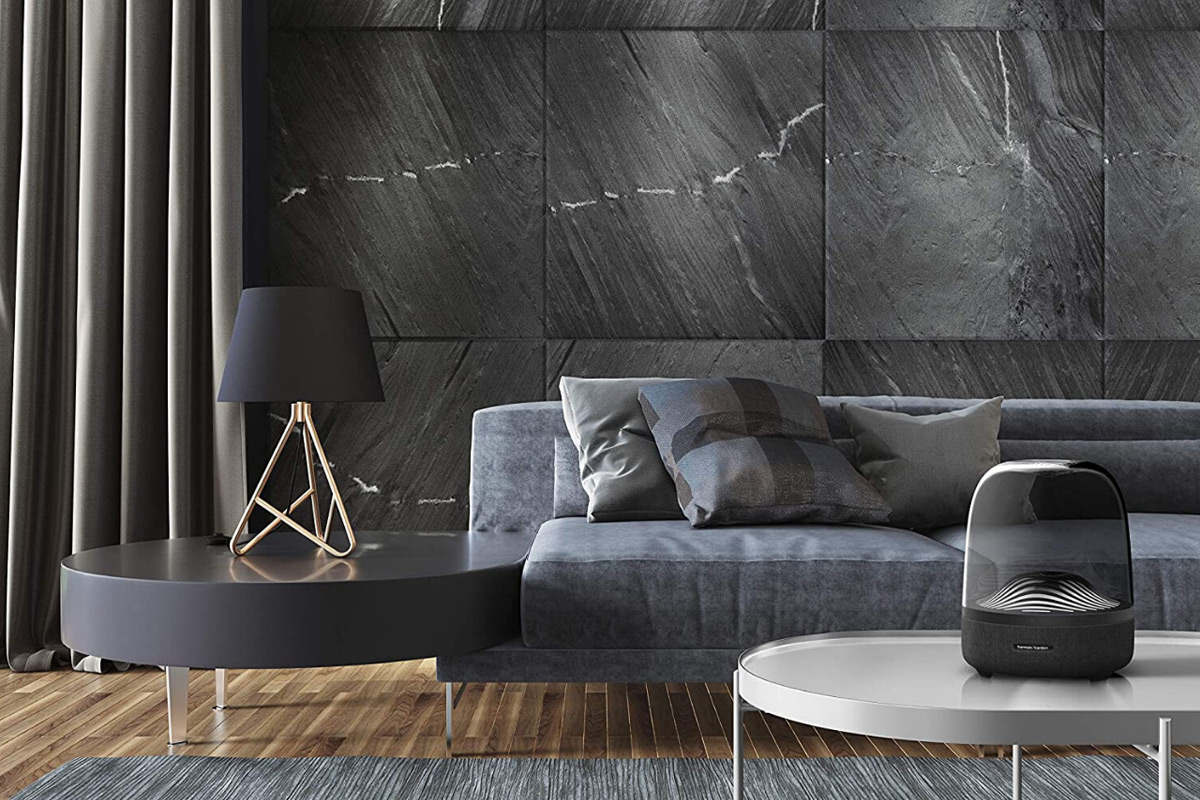 From its premium cloth grill to its transparent enclosure – which lets you see inside to observe the subwoofer and its custom-built metal housing and illuminating LED – your expectations will be forever altered. Use the Harman Kardon Remote app to guide you through a simplified set-up, giving you full control over your wireless Harman Kardon ecosystem. Aura stands alone in a world of me-too speakers as it clearly demonstrated and shows that beauty can sound as stunning as it looks. Where fine art meets superb sound.
It's no wonder that the Harman Kardon's Aura Studio 3 was the winner of the prestigious iF design award. With a domed design, premium materials and minimal footprint, the Aura Studio 3 blends in beautifully with the décor, in any room of the home.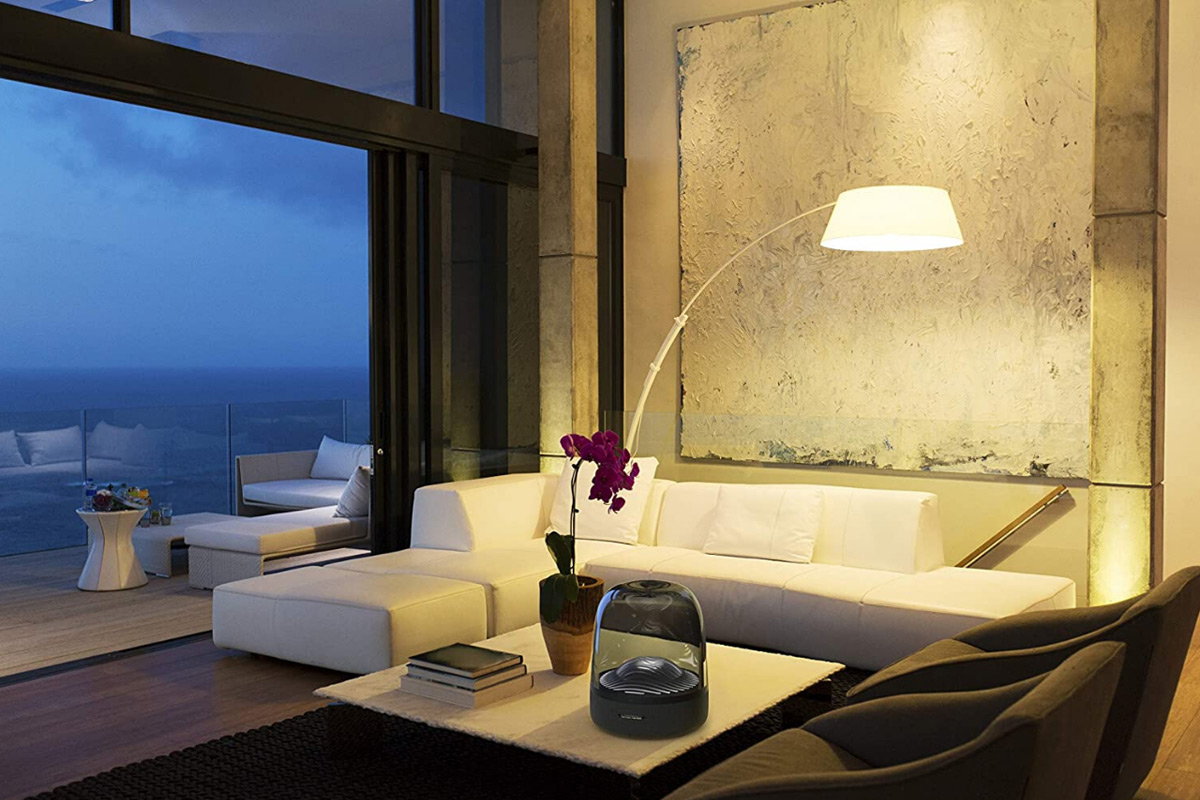 The Harman Kardons Aura Studio 3 sells for $300, and it's available for pre-order on Amazon, with shipping beginning in early July.
Photos courtesy of Harman Kardon