How Andy Slater Combined His Passion For Sports Radio And Betting To Create SlatersPicks.com
Just a few years ago, there were very few people in the sports world who were openly talking about betting. Management would almost always be against it, and advertisers weren't too happy either. The world is changing, however, and sports betting is no longer viewed in the same light.
This evolution has benefited a lot of people in the industry, but very few have been able to capitalize on it quite like Andy Slater. The sports radio host, based in Miami, Florida, is now able to discuss his knowledge of sports handicapping on a daily basis if he wishes. It has helped him grow beyond just South Florida, and the numbers are proving that on iHeartRadio.
Even during the early days, Slater was well aware of the fact that many sports fans enjoyed putting money on games. It helps add excitement to otherwise boring regular season games throughout the calendar year. He has always found ways to give some sports betting nuggets from time to time, but now he can openly talk about his insights and is helping listeners to make money betting on sports thanks to his advice that he's now dishing out through his handicapping website Slaters Picks that has private play and late breaking betting news tips that you can wager on and turn a big profit before the line changes.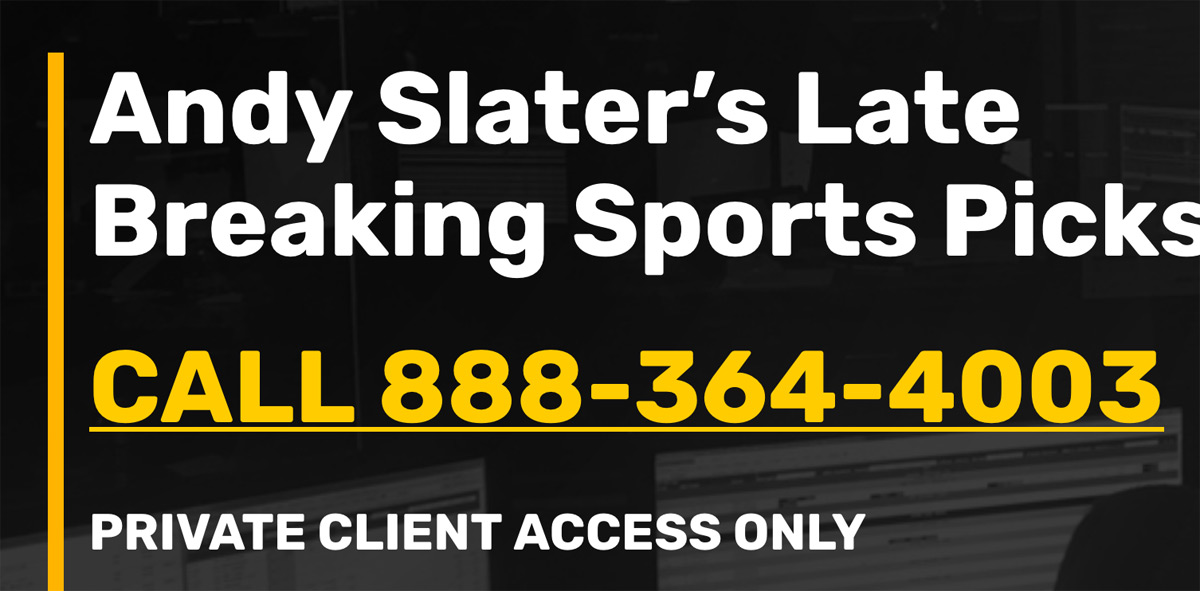 Listeners continue to tune in because of his unique style. Although he enjoys sports betting, it isn't the only thing he talked about. Even though he is a sports fan born and raised in South Florida, he understands his growing national audience wants to hear about other stories as well. There are very few radio hosts who can touch on so many different topics while remaining knowledgeable.
How has Slater been able to pull all of this off? He is driven by passion, and hard work in both industries has allowed him to reach this point.
In his early days working in sports news, he spent a lot of time developing relationships with important sports figures in South Florida. To pick up the latest news before anyone else, he needed to be hungry. Nothing came easy, but eventually he built up enough sources to break several big stories. It even led to people using the term "Slater Scoop" whenever he broke something newsworthy.
Sports betting works in similar ways. Everyone thinks that they understand how betting works especially now that it's about to be legalized in all states across the board, but the truth is, it takes a lot of time and practice to become successful. The best in the industry can't rely on luck. It started out more like a hobby for Slater, but he soon realized that it could help out his radio show in the end and make his listeners a lot of money.
The timing couldn't be more perfect for Slater. Sports gambling is not 100% legal around the United States just yet, but there is no real stigma attached to it any longer. People are actively searching for great advice in all the major sports. Slater can seamlessly weave it into everything else he talks about on his show. It makes him a must-listen for a lot of people not only in South Florida, but nationally as well.
The rise of Andy Slater sports radio host has been very impressive. It will be interesting to see where he goes from here, now that he finally seems to be getting his due secretly making money betting on his late breaking news coverage now its going to be profitable to all listeners and subscribers.