How To Sell Your Junk Car For Cash In 2021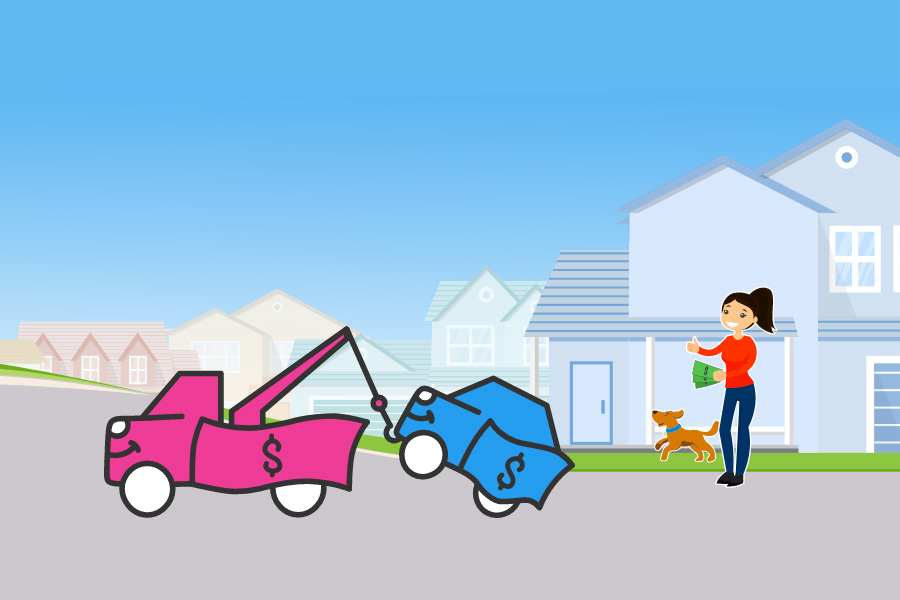 Let's face it. Selling your car is a long and painful process that no one wants to go through. That's why Wheelzy makes it easy to sell your junk car within minutes!
Wheelzy has been around for almost a decade and has a TrustPilot rating of 4.8 stars from 1000's of customers. In this time, they have bought cars from the east coast, west coast, and everywhere in between. They have put almost $60 million dollars into their customers pockets, and that number continues to grow every day! If you've been on the hunt for a trusted cash for cars buyer, Wheelzy is your answer!
How Do I Sell My Junk Car To Wheelzy?
Step 1 – Submit Your Car Info
There is very little information you need to provide about your junk car to Wheelzy, just make sure to provide accurate information in order to get the best possible offer.
Step 2 – Receive Your Instant Offer
After submitting your junk car information, you receive an offer within minutes. There is no obligation to accept the offer, but they do suggest you act fast if you want to lock in your offer amount. What's the best part? You can do it anywhere! From the comfort of your couch, during lunch at work, or while you're on your phone before falling asleep.
Step 3 – Scheduling & Payment
Once an offer is accepted, Wheelzy will get you scheduled for pick up at your earliest convenience. When the tower arrives, they pay you cash for cars on the spot and remove your vehicle.
What Types of Cars Does Wheelzy Buy?
Junk Cars
Used Cars
Non-Running Cars
Damaged Cars
Rollover Cars
Water & Fire Damage Cars
Old Cars
Rusted Cars
Do I Need A Title To Sell My Junk Car To Wheelzy?
Depending on where you are located, Wheelzy may or may not need your title in order to buy your vehicle. Although they do buy junk cars without title, some buyers may not be willing to take the vehicle without proper paperwork.
Wheelzy Pros & Cons
Pros
Instant Cash Offer: After they receive your junk car info, you will receive and offer within seconds.
100% Guaranteed: No haggling. No hassle. Your cash for cars offer is always guaranteed (once it is locked in).
Free Towing: No need to pay out of pocket to have your junk car picked up, Wheelzy has you covered.
Cons
Offer Is Based On Demand: Your offer is based off of the demand for parts in your area. If there is low demand, you offer could be lower in those circumstances.
Same Day Pick up Availability: Towards the end of the day, pick up appointments might be scheduled for the following day.
How Fast Can I Sell My Junk Car To Wheelzy?
Wheelzy is there to help as soon as you are ready to sell your junk car. After you accept your offer, a Wheelzy representative will call you to set up your pick up time. Their towers will work around your schedule to provide you with the best car selling experience and pay you cash for your car on the spot.
Are There Any Hidden Fees?
With Wheelzy, there are never any hidden fees. Ever.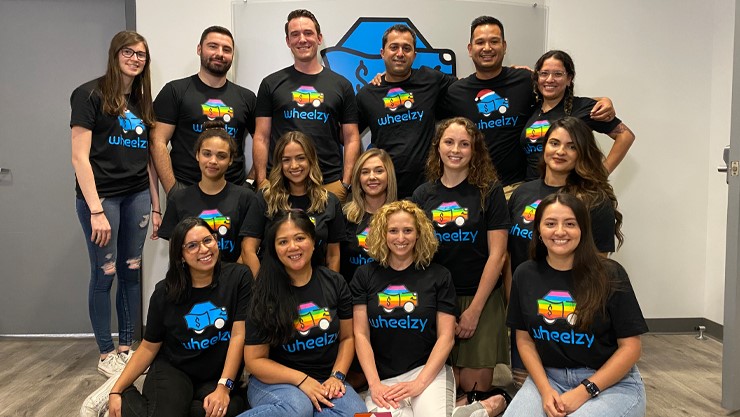 What To Expect When Selling Your Junk Car To Wheelzy?
Wheelzy is known nationwide for their exceptional customer service that can answer any question you may have about selling your vehicle. Every employee is friendly and eager to help in any situation. They have all been trained thoroughly to help you sell your car with ease!
One of the cool features that Wheelzy has is that their team can help you on a call over the phone at 855-294-0940 or through text. They know that your schedule is busy, so they've streamlined the process to help make selling a car for cash fast and simple. From the first person you talk to on the phone to the tower who takes your car away, you can tell that this company genuinely enjoys helping people have a smooth experience. If you've been looking for a trusted car buyer, here's your answer.