Improve Your Game By Smoothing Up Your Look
Compensation was provided by BIC via Mode Media. The opinions expressed herein are those of the author and are not indicative of the opinions or positions of BIC.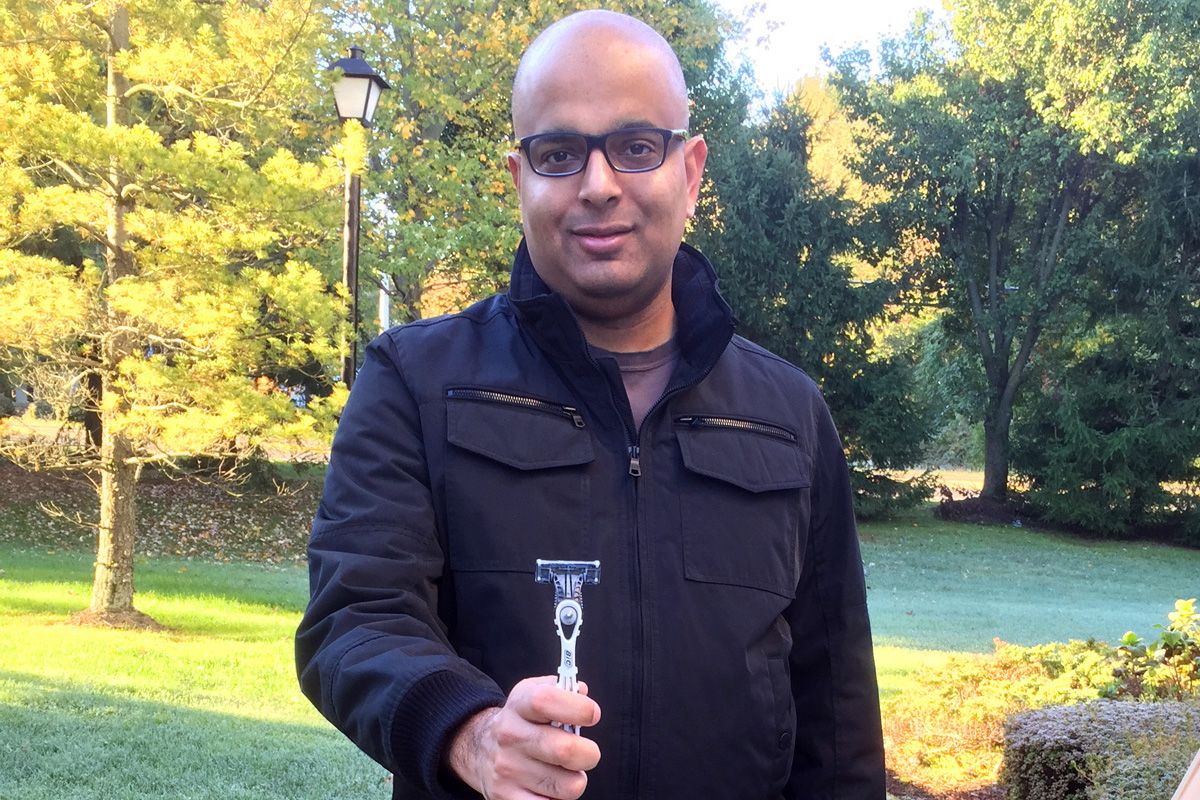 Ask any single woman what she is looking for in a man, and she'll rattle off a laundry list of qualities that are important to her: intelligence, ambition, a sense of humor, confidence, kindness, and more. And while these are all great qualities to look for in a potential mate, no one is mentioning the elephant in the room: looks.
Don't kid yourself and believe that "looks aren't important" line that women tell, because first impressions are everything these days. Case in point: Many popular dating apps have women making split-second decisions on men based purely on their physical appearances. Sure, you might have those important traits she's looking for, but unless you make a solid first impression, she'll never find out.
So if you've been in a bit of a dating slump, now is the time to update your wardrobe and grooming game so you can make that all-important good first impression.
With winter right around the corner, there's no better time to pick up a leather jacket. There is just something about a leather jacket that gives off a bad-boy vibe that women are inexplicably drawn to. I have a café racer-style jacket that gets compliments wherever I go, but that's just my style preference. Find a jacket you're comfortable in, and, if in doubt, don't be afraid to ask the salesperson for her opinion.
Make sure your clothes fit and complement your body. If you're someone who has a hard time finding clothes that fit, then a tailor is an absolute must. A skilled tailor can make your clothes look absolutely amazing on you. Find clothes that fit over your widest, hardest-to-size feature and have the rest adjusted to fit. It costs less than you'd think, and you'll look like a million bucks.
If you've been rocking the same hairstyle for a while, maybe it's time to change things up a bit. Because let's face it: Most guys go to their barber and get the exact same haircut over and over again. It's time to stop the cycle and shake things up with an updated look. You might be surprised to discover that a sharp haircut can completely transform your face, bring balance to your features, and change your look for the better.
Since you never know when you might meet Miss Right, you should always look your best. That means dressing to impress, smelling good, and keeping your face nice and smooth. After all, no girl wants to nuzzle up against your coarse, stubbly face. The BIC Flex 5 razor is the perfect razor for the latter. It's the only five-blade disposable razor with a Balancing Sphere for better shave control. The flexible blades individually adjust to the contours of the skin, delivering an ultra-close shave. And a precision edging blade is included in order to reach those tricky spots like under the nose or the sideburns.
And lastly, be ready at a moment's notice. Keep a change of clothes at work, along with some deodorant and mouthwash, because you never know when some girl might want to get together for drinks at the last minute. Strike while the iron is hot, or someone else will beat you to the punch.
Make these subtle changes, and your dating game should improve tremendously. Good luck!
BIC Razors and the Smooth Up campaign aims to help transform men from slobbish, oblivious, unshaven dudes into chivalrous, courteous, smooth gentlemen. On the surface, that transformation may seem only physical, but it is actually a much deeper character transformation. Learn more at BICFlexRazors.com or follow their #SmoothUp Tips on Facebook.