Introducing The 2017 Porsche 718 Boxster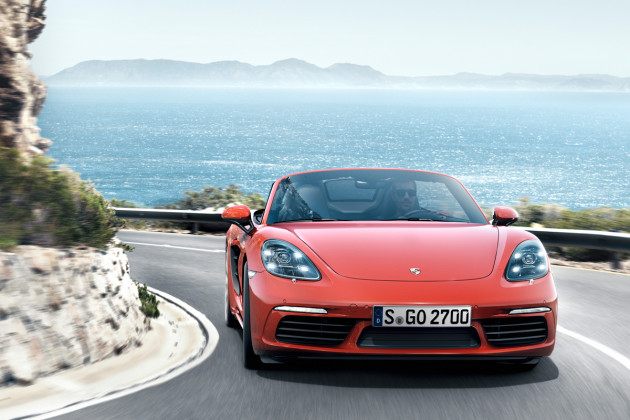 Porsche just unveiled the 2017 Porsche Boxster, and the next generation mid-engine roadster enjoys more power, greater fuel efficiency, and further improved handling. But wait, there's more.
The new models are named 718 Boxster and 718 Boxster S, paying homage to the flat-four cylinder engines that were used in the mid-engine Porsche 718 sports car which won numerous races back in the late 1950s and early 1960s.
But the real news here is Porsche's decision to drop the six-cylinder engines in favor of two newly developed turbocharged flat four-cylinder engines. The base 718 Boxster gets a 2.0-liter turbocharged flat-four that puts out 300HP and 280 lb-ft of torque, while the 718 Boxster S gets a 2.5 liter turbocharged flat-four that puts out 350HP and 309 lb-ft of torque.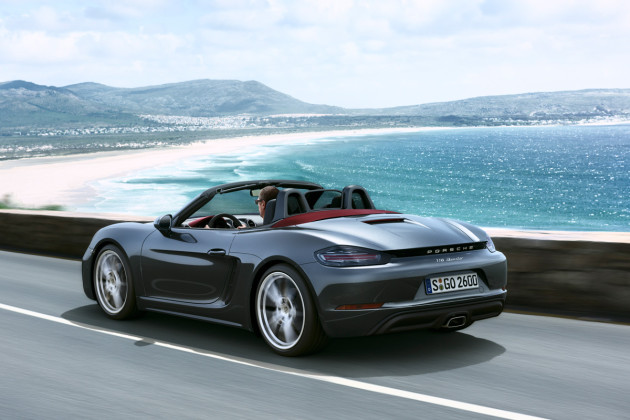 For those of you keeping score at home, that's a SUBSTANTIAL bump in both horsepower and torque (not to mention a much wider torque band). This yields significant gains in acceleration. The 718 Boxster will sprint from zero to 60 in 4.5 seconds (0.7 seconds faster than its predecessor), while the 718 Boxster S will do the same in 4.0 seconds (0.5 seconds faster than before).
Both cars will come with a six-speed manual as standard, which is great news, and a PDK will be optional for both. Porsche also claims to have made the electrically-assisted steering 10% more direct than before, and retuned the suspension. An optional PASM package lowers the car by 0.4 inches while providing the benefits of active dampers.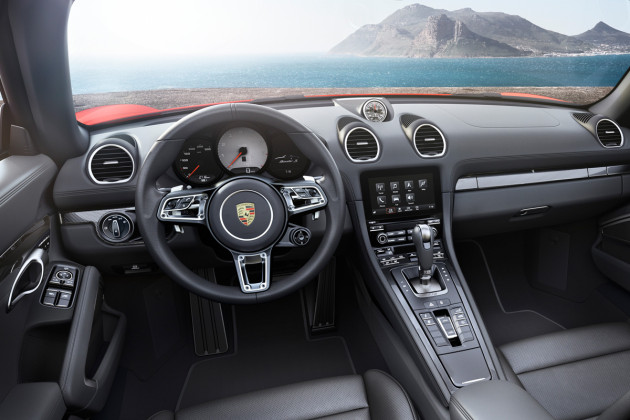 From a styling standpoint, this is an evolution of the current Boxster. The four-element daytime running lights you see here are LED, and optional. The side view is set off with redesigned, more pronounced intakes with deep strakes that blend into the doors. Out back, the accent strip contains the Porsche badge and is probably the single biggest point of differentiation between the 718 and the current car.
The 718 Boxster will go on sale in the US in late June, with a starting price of $56,000 for the base model and $68,400 for the S model.