Introducing The All-New 2021 BMW 4 Series Coupe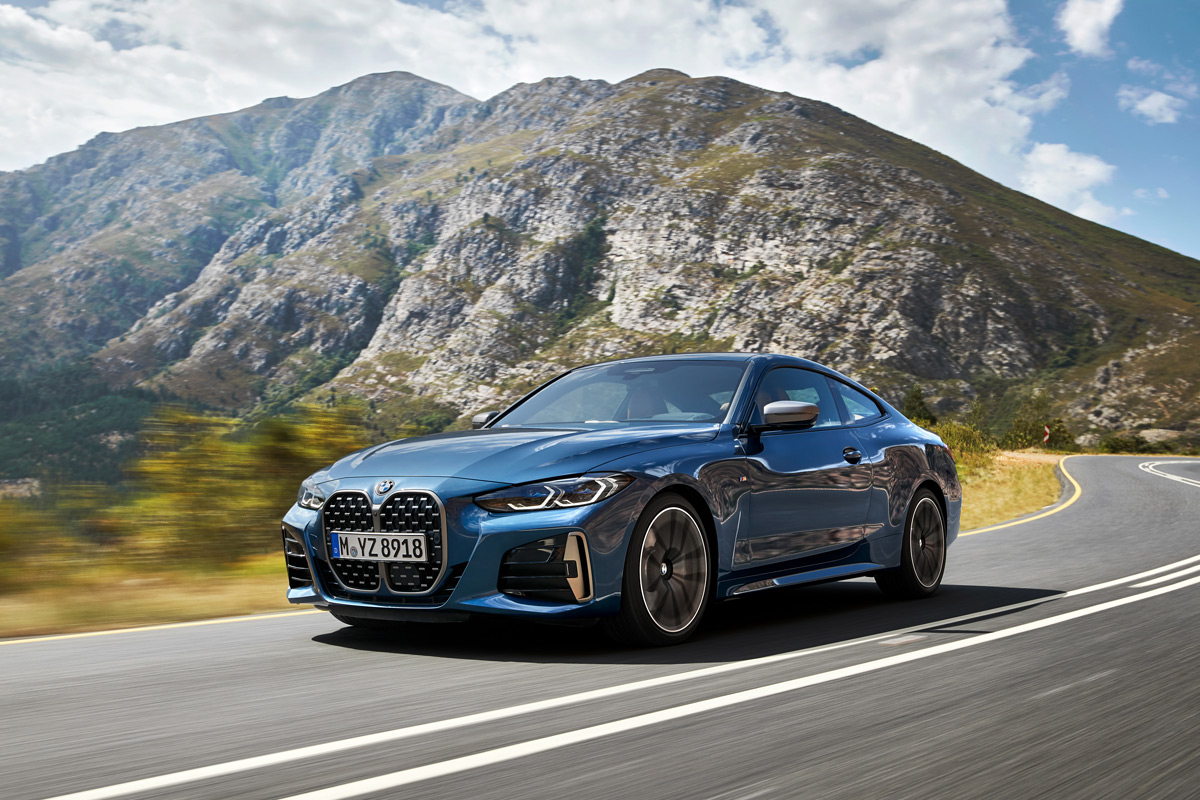 When the BMW Concept 4 was introduced at the Frankfurt Motor Show last September, people couldn't help but gawk at the giant kidney grille up front, which made the Lexus spindle grille look normal by comparison. But concept cars are always a bit over-the-top, and the production model would surely sport a more traditional grille.. right?
Sadly, that's not the case. The BMW 4 Series Coupe made its world debut yesterday, and while it's certainly a looker from certain angles, that front grille just ruins it. You think after all the heat they got from the public after revealing the concept that the would have looked at other options. It's like Chris Bangle's E66 7 Series all over again.. 🤦‍♂️
BMW tries to justify the "striking front end" of the 4 Series, claiming that it provides adequate cooling for the more powerful engines. That grille is framed by a 3D mesh with LED headlights and corner lights flanking. In back, darkened LED taillights extend into the quarter panels and also toward each other. Frameless windows lighten the look and feel of the doors.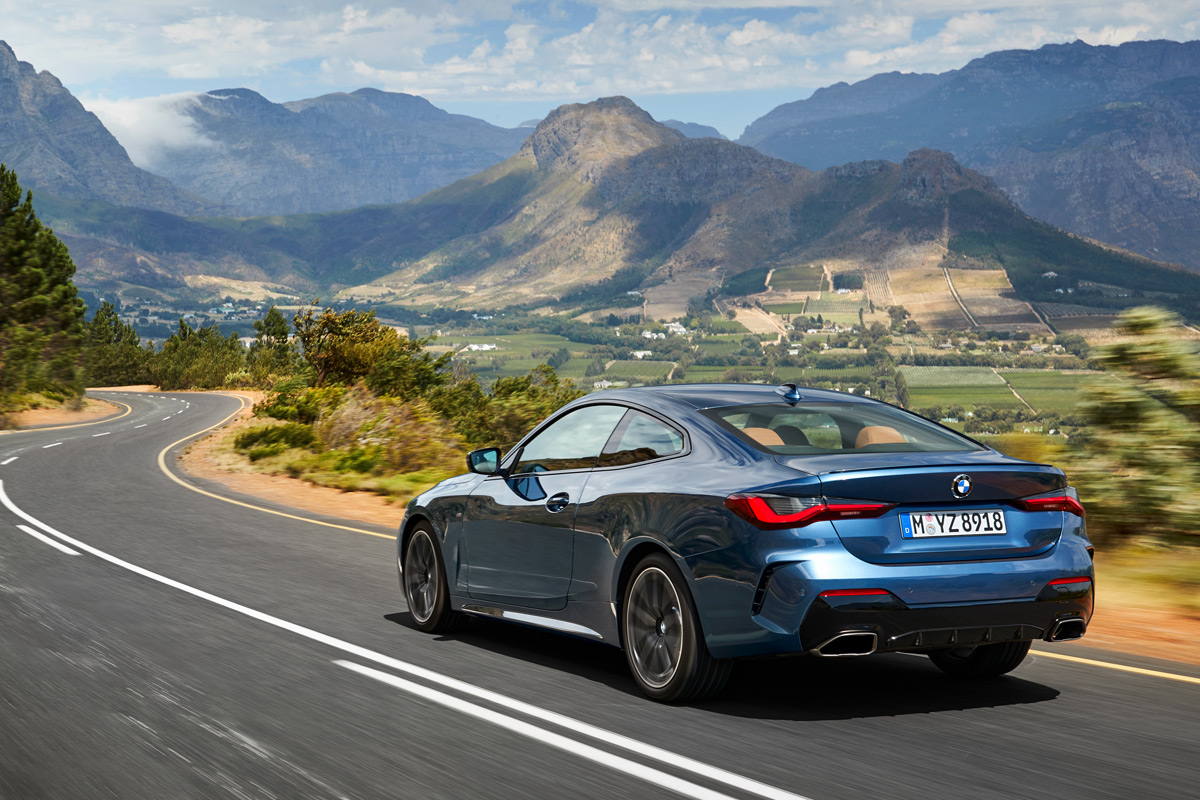 Compared to the previous generation 4 Series Coupe, the new 4 Series is 5.2 inches longer, 1.0 inch wider, 0.4 inches taller and features a 1.6 inch longer wheelbase and 1.4 inch wider front and 1.2 inch wider rear tracks. The aerodynamic efficiency of the new 4 Series Coupe sees a noticeable improvement from a previous Cx of 0.29 to a Cx of 0.25.
All of the new 4 Series models enjoy a boost in horsepower and torque over the models they replace. Powering the new 430i and 430i xDrive coupe is an updated B46 2.0-liter 4-cylinder BMW TwinPower turbocharged engine delivering 255HP (an increase of 7HP) and 294 ft-lbs of torque (an increase of 36 ft-lbs), good for a 0-60 time of 5.5 seconds (5.3s w/ xDrive).
Meanwhile, the new M440i xDrive Coupe is powered by a B58 3.0-liter inline 6-cylinder BMW TwinPower turbocharged engine that produces 382HP (an increase of 62HP) and 369 ft-lbs of torque (an increase of 39 ft-lbs), rocketing the M440i xDrive Coupe from 0-60 in 4.3 seconds. The M440i xDrive also comes standard with a limited-slip differential.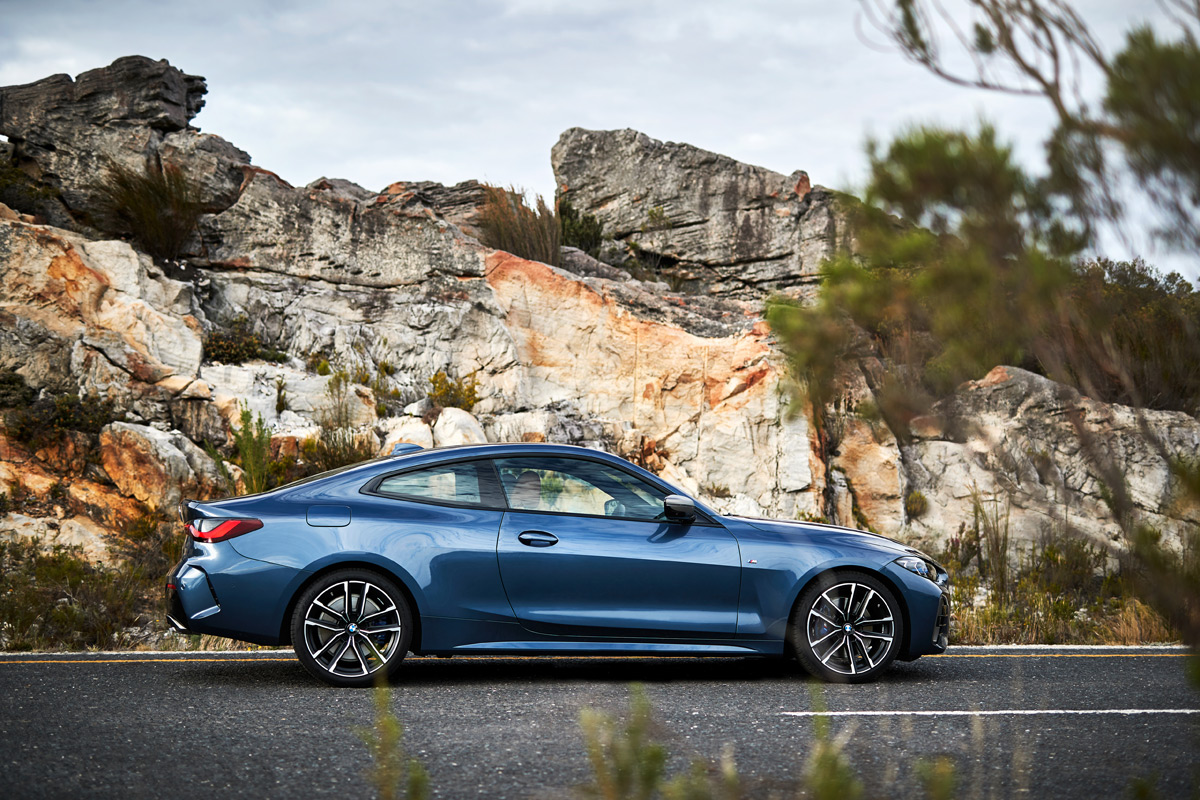 Both 4 Series models send that power to the ground through a revised eight-speed automatic transmission, and both get a launch control function. In addition, both the 4- and 6-cylinder engines use a single, twin-scroll turbo, high precision fuel injection (operating at over 5,000 psi), VALVETRONIC fully variable valve timing and Double-VANOS variable camshaft timing.
A new 48-volt mild-hybrid system is standard on the M440i xDrive Coupe. The 48-volt starter / generator unit is complemented by a separate 48-volt battery which helps to recuperate and store energy from deceleration, braking and from excess electricity generated while driving in Sport mode. This energy can be used to boost performance (+11HP) during hard acceleration.
The 2021 BMW 4-Series is more rigid than ever, while still making use of aluminum for the hood, front fenders, doors, even the shock absorber housing to keep weight down. Additional bracing has been added, connecting the front shock towers to the bulkhead and to the front end as well as the rear axle area to help the new 4 Series deliver better agility and precision.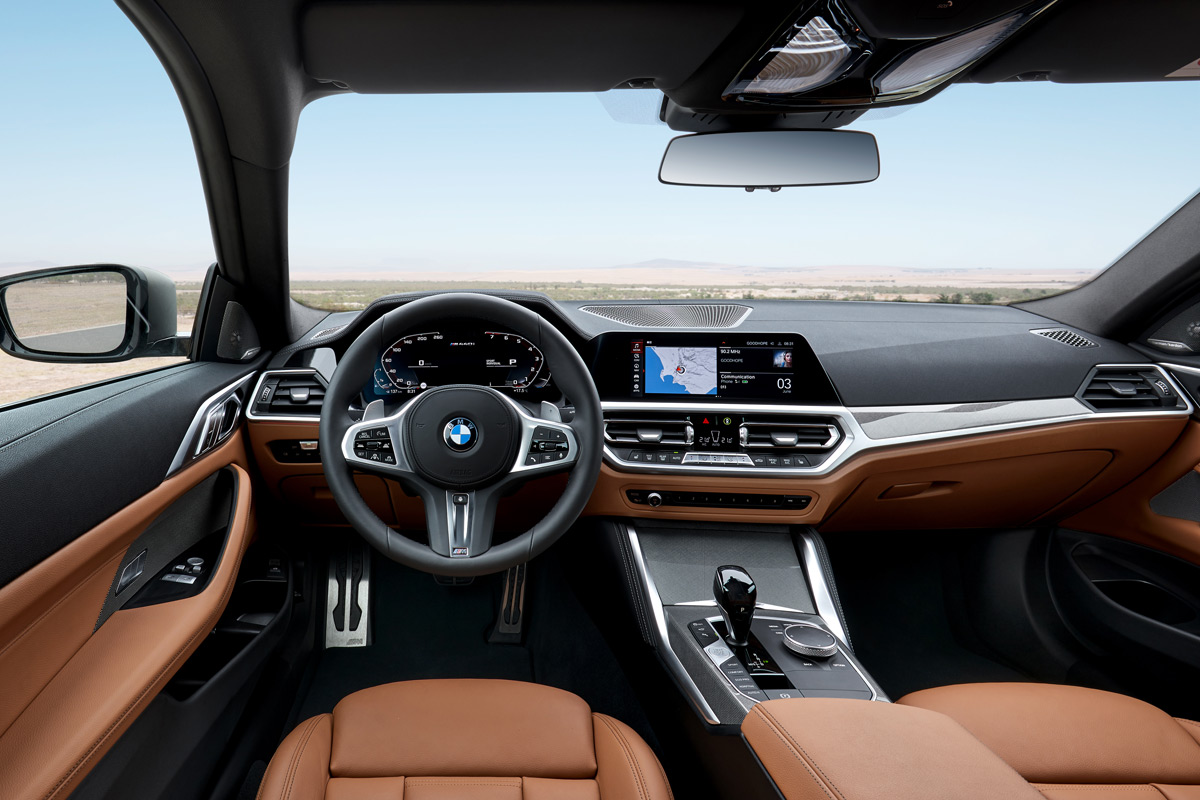 For those wanting a sportier ride, the M440i with the optional Adaptive M Suspension is the way to go, as it allows you to vary the damping when switching between driving modes. And while you're at it, make sure you opt for the performance non-run flat tires, as they will give you the best grip at the limits, along with added comfort.
Of course, BMW has equipped the new 4 Series with a wide variety of driver assist features that we've come to expect on any new car today (blind spot detection, lane departure warning, rear cross traffic alert, etc), along with optional features like adaptive cruise control, parking assist, and even a "drive recorder" that's very Tesla-esque.
The BMW 4 Series Coupe is set to launch in October, with the 430i to start at $46,595, the 430i xDrive starting at $48,595, and the M440i xDrive starting at $59,495.
Let us know what you think of the BMW 4 Series Coupe in the comments below!