2021 Ford Mustang Mach 1 Promises To Be Most Track-Capable 5.0L Mustang Ever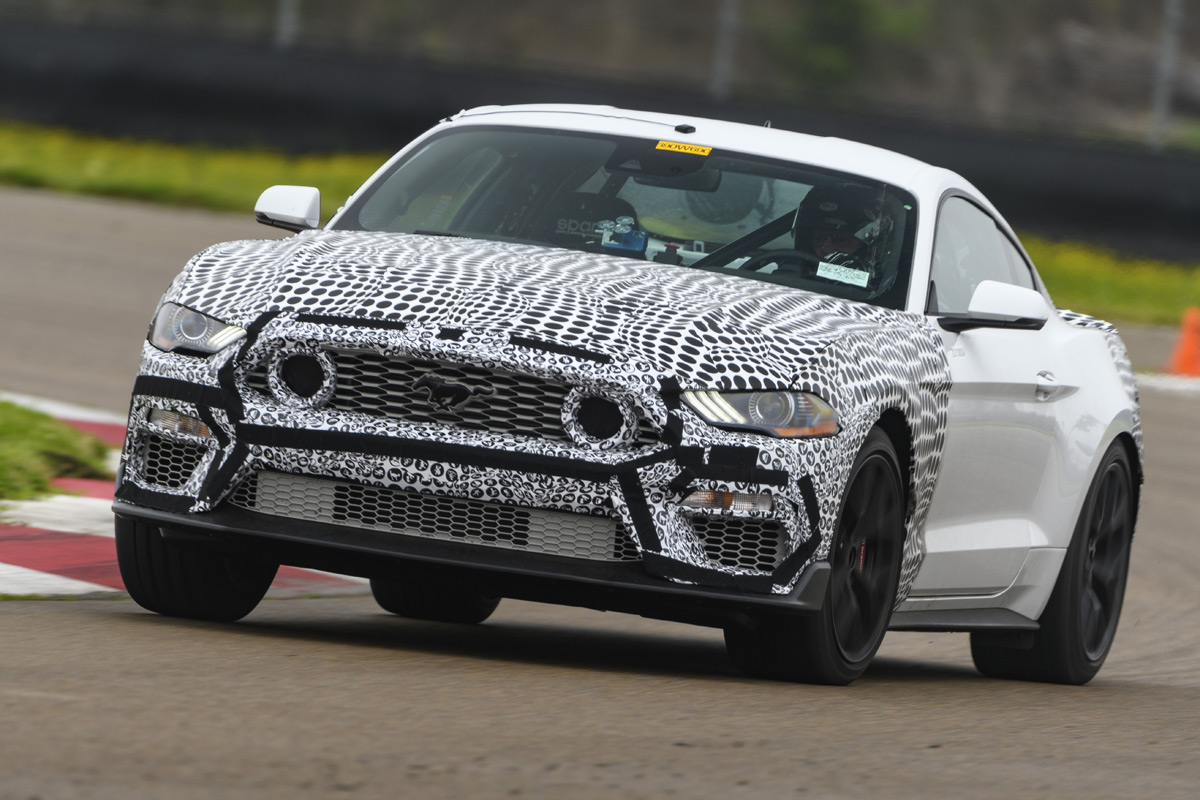 Since the current-generation Ford Mustang S550 was released back in 2015, they've continued to push the envelope, with a number of different performance variants, including the Mustang GT Performance Pack 2, the Mustang Bullitt, and of course the track-ready Shelby GT350 and fire-breathing Shelby GT500. But the folks in Dearborn aren't done just yet. (And no, I'm not talking about the Mustang Mach-E, because that's not a REAL Mustang)
Today, Ford announced that they're dusting off the Mach 1 nameplate for 2021, and it appears that the Mach 1 will replace the Bullitt as the top model in the 5.0-liter V8 lineup, squeezing even more power and performance from its naturally aspirated V8 engine and bridging the gap between the "regular" Mustang GT and the Shelby models.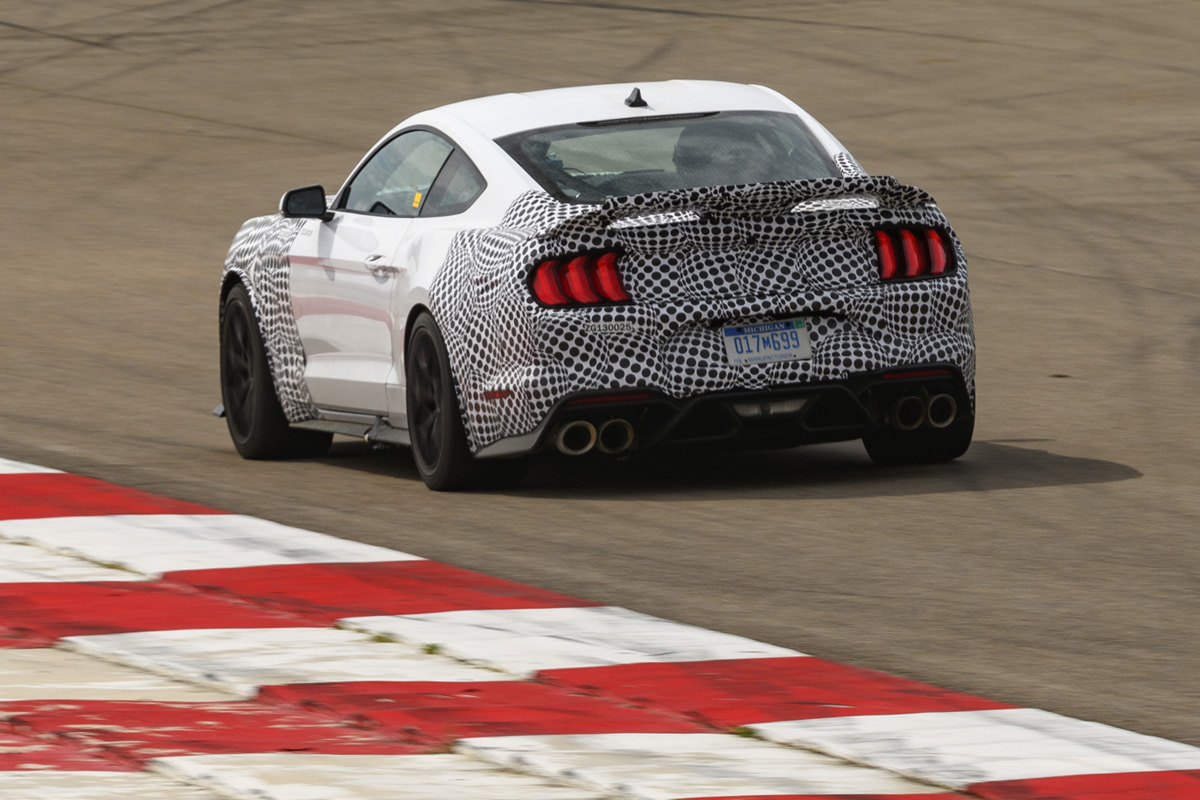 "Mach 1 has a special place in Mustang history, and it's time for this special edition to claim the top spot in our 5.0-liter V8 performance lineup and reward our most hardcore Mustang enthusiasts who demand that next level of power, precision & collectability. Like the original, the all-new Mustang Mach 1 will be true to its heritage, delivering great looks and as the most track-capable 5.0-liter Mustang ever," said Dave Pericak, director, Ford Icons.
Roaring back to life later this year, the 2021 Ford Mustang Mach 1 will once again assume the role that it did in the late '60s, delivering even more performance, a revised suspension, upgraded brakes, and of course, some styling cues from the original Mach 1 both inside and out. Unfortunately, it doesn't look like we'll get a shaker hood based on these photos.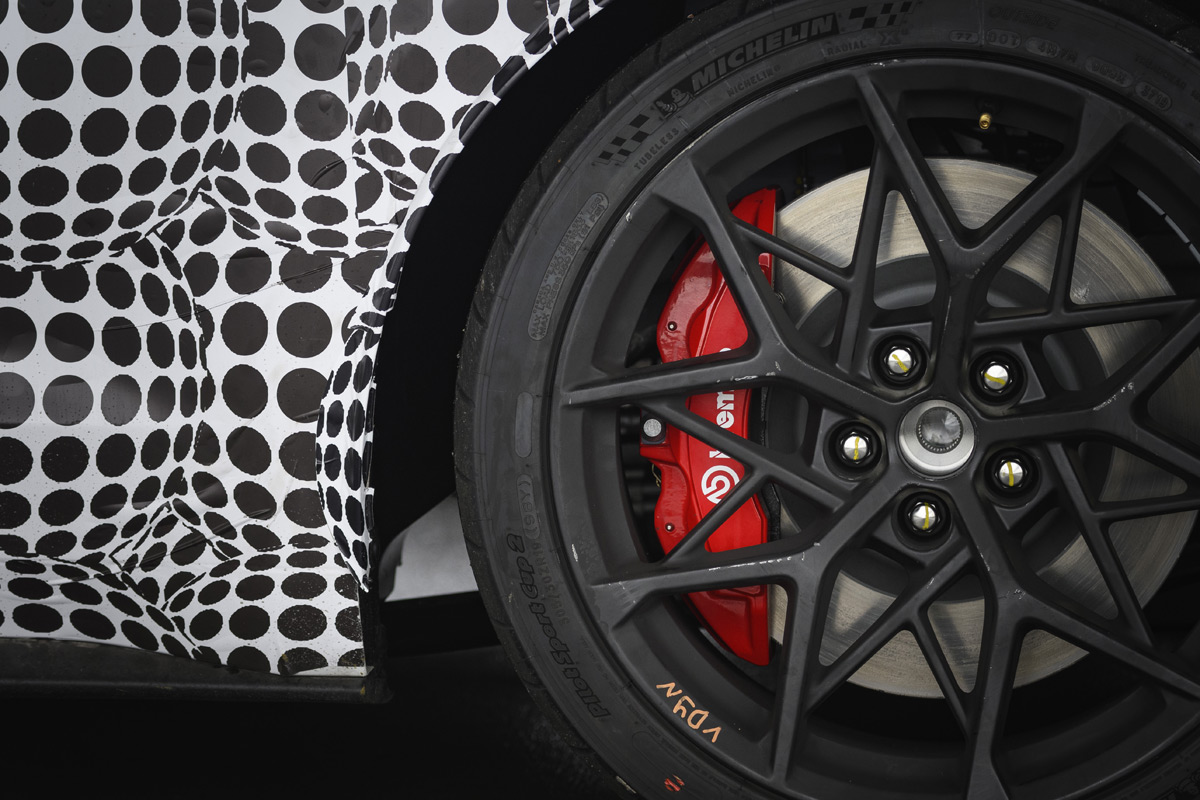 Our guess? The new Mustang Mach 1 will deliver over 500 horsepower, which would explain the massive Brembo brakes you see in these photos, along with the GT350 spoiler out back. Of course, squeezing that much power out of the Coyote V8 will be no small feat.
According to Ford, the Mach 1 will make its debut "this spring", so we shouldn't have long to wait to find all the nitty-gritty details. Stay tuned!