The Cobra JumPack XL H2O Makes Short Work Of Your Dead Car Battery
We've all been there. You're walking up to your car, reach into your pocket to grab your key fob, and when you go to unlock it.. nothing happens! It's right about then that you get that feeling in the pit of your stomach, realizing that you've got a dead battery. Sometimes you get lucky and you're able to crank the engine to life. But other times it's just a click-click.
This happened to me a few months ago, and of course it was when I was in a hurry, already late to meet up with a friend for dinner. And of course, I didn't have jumper cables, nor were any of my neighbors around to help out. Just my luck! Thankfully, I was able to get ahold of my buddy before he got to the restaurant, and he quickly came to the rescue, giving me a jump start.
Had he not answered, or if I had been in an area with shoddy cell coverage, this could've been a much bigger problem. This is why everyone needs to have a portable jump pack on hand, one that is small enough to keep in the car, but powerful enough to jump start a range of vehicles multiple times with a single charge. Like the Cobra JumPack XL H2O portable jump starter.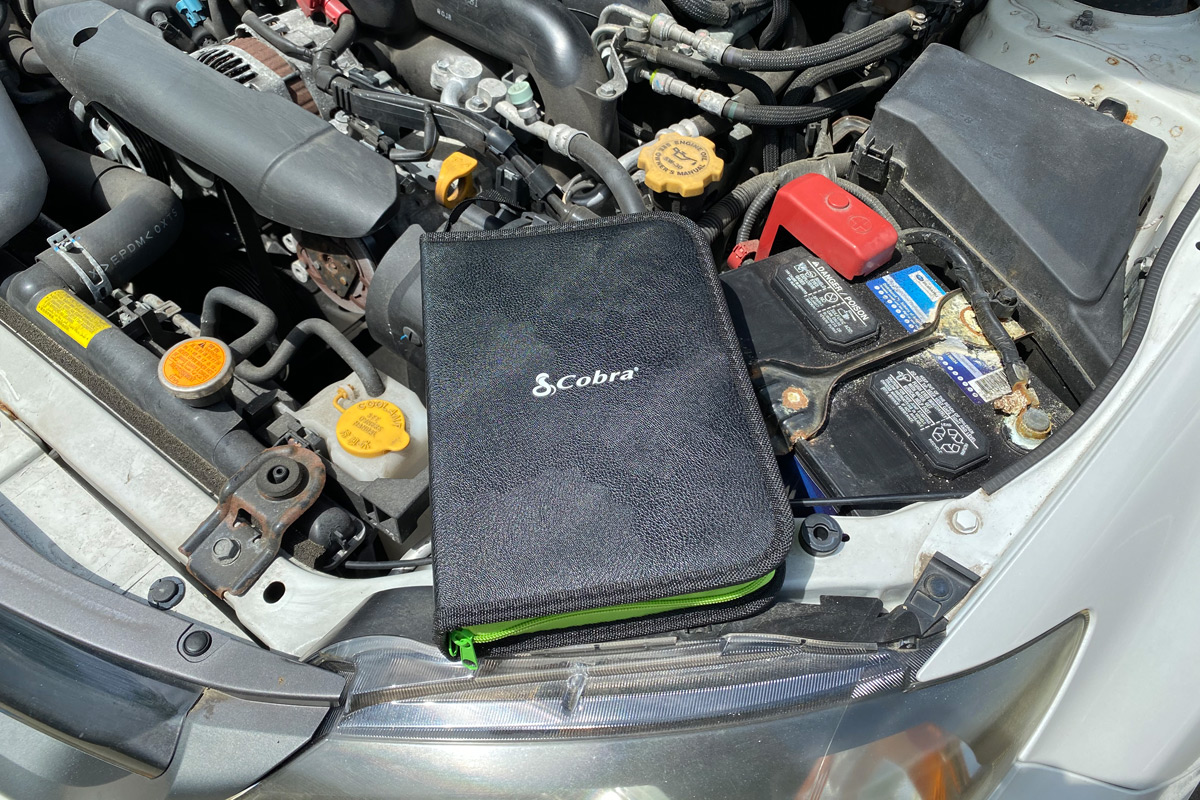 Unlike many of the big and clunky jump starters on the market, the Cobra JumPack XL H2O is compact and lightweight. But don't let it's size fool you, as this bad boy still packs a big punch, with a high capacity rechargeable 12,000mAh battery w/ 600A peak. That's good for just about any vehicle or boat up to 8 cylinders or diesel (recommended up to 6.7L).
Even more interesting is the fact that you can jump star your car the traditional way, directly connected to your car's battery. But if you're not comfortable doing that, or if you don't know how to jump start a car, you can simply plug the JumPack into your 12V accessory port (your cigarette lighter) and jump start your car that way.
This feature is also handy if it's raining or snowing, or if you are parked in a parking garage or somewhere where it's not exactly easy to get under your hood. Cobra JumPacks are built with Pentagon Protection features that protect from over charge, reverse polarity, short circuit or reverse charge to give you peace of mind. Plus, I know the wife would feel more comfortable using a cigarette lighter to jump start her car rather than her messing with battery terminals.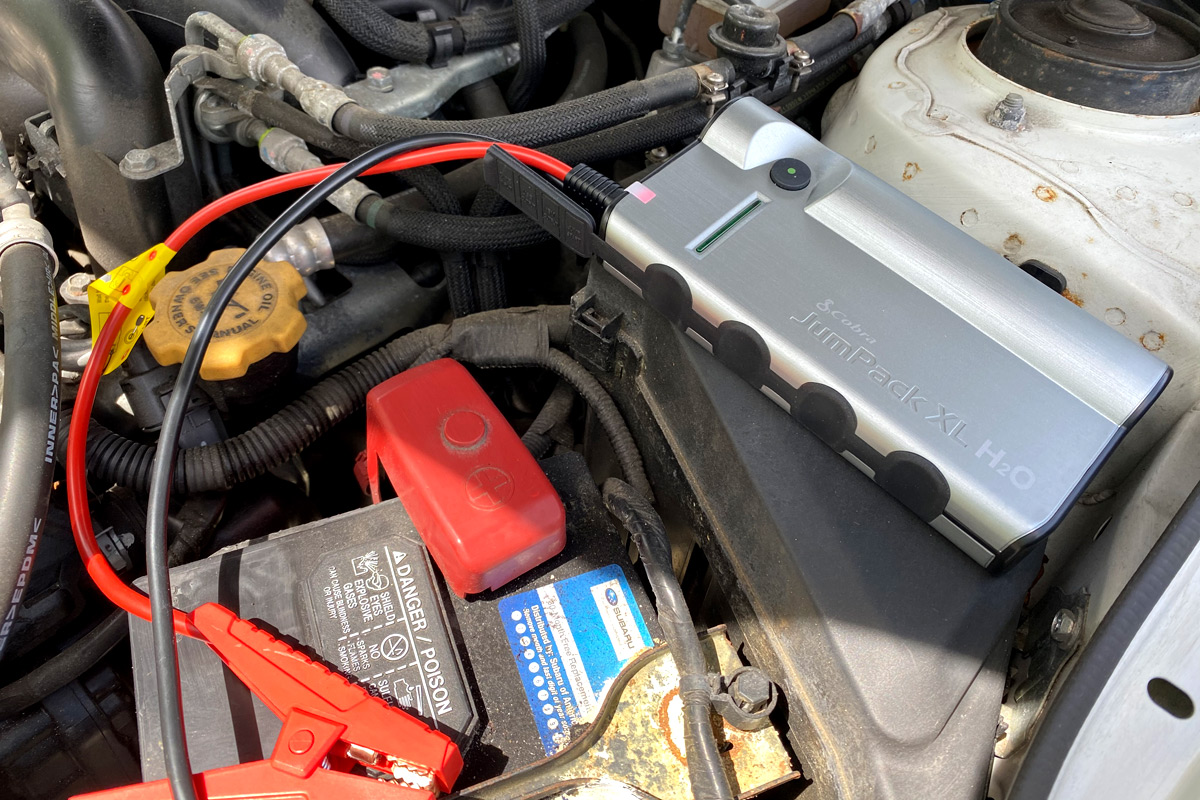 What's more, the Cobra JumPack XL H2O is equipped with 2 USB ports, allowing you to quickly charge 2 of your devices simultaneously. Recharge your phone, tablet, camera, laptop or other accessories whether you're hiking, camping or tailgating. There's also a three-mode flashlight, great for navigating in the dark or when encountering an emergency situation.
I also appreciate the carrying case and pouch that comes with the Cobra JumPack, allowing me to keep everything nicely organized. It fits perfectly in my glove compartment, and I just make sure to take it out and charge it up every few months. Because the last thing you want is to be out of juice when you're trying to jump start your car.
Overall, I'm very impressed with the Cobra JumPack XL H2O, and it definitely outshines many of the competitor products that I've tried in the past when it comes to features, capacity, and packaging. So don't let a dead battery ruin your day. With the Cobra JumPack XL H2O, you will be back on the road in no time.
The Cobra JumPack XL H2O retails for $149.95 and can be purchased direct from Cobra's site.

Disclosure: We were provided with this complimentary product for the purpose of this review, but all opinions are my own.
#ad, #CobraJumPacksMay