Introducing The Next Wave Of Intel Ultrabook Devices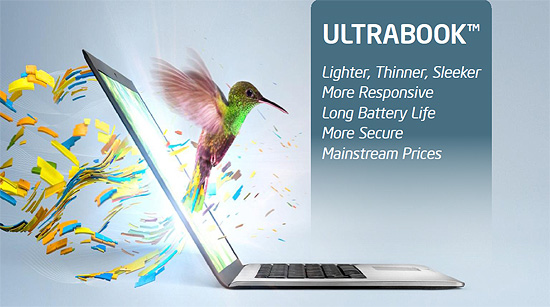 Last week, Intel hosted an event in New York to showcase the latest and greatest Ultrabook devices, a new category of computing inspired by Intel that combines all the best features from mobile devices (like fast start-up and thin, light designs) with the creative capabilities and performance of a PC.
The Ultrabooks on display were running 3rd generation Intel Core processors, which raise the bar for users' computing experiences and enable more choices in style and design while delivering increased responsiveness, improved power efficiency, greater security and up to 2x better media and graphics over previous generations.
On display were more than 25 new stylish devices with live demonstrations to show what they are capable of, including touch, mobility and stunning visual experiences. By far, my favorite Ultrabooks at the event were the Fujitsu Lifebook U770 and the Toshiba Protege Z930. Ergonomically, aesthetically, these Ultrabooks just knocked it out of the park on all fronts!
I got to try out the touch technology on a Lenovo Yoga Ultrabook running Windows 8, which was pretty cool. The 3D station had an Ultrabook streaming 3D home videos shot on this trick GoPro contraption. The gaming station had two Ultrabooks running Diablo III and FIFA 2012, showing off their video processing and 3D graphics improvements over older laptops. And the augmented reality station was really cool, demoing technology that's going to revolutionize the way people shop online.
I've toyed around with the idea of ditching my desktop for something a laptop, but I didn't think they'd be powerful enough for my needs. After seeing what these new Ultrabooks are capable of, I'm seriously thinking about picking one up now!