iProp Makes Digital Bathroom Reading Less Gross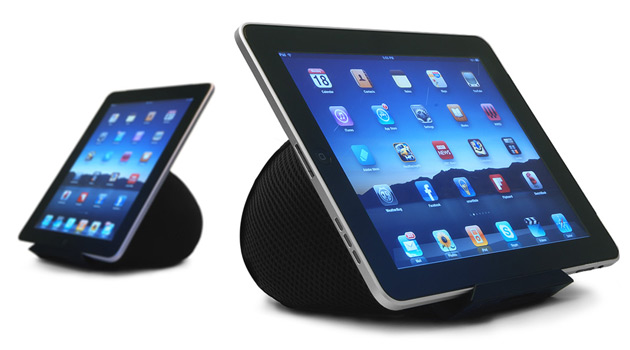 While most people wouldn't admit to doing it at work or in public, there's no shame in spending some quality time in your "library" at home. When you are sitting on the throne doing some digital reading on your iPad or tablet, it usually ends up precariously balanced on the edge of the bathtub, sink or laying on the floor. This treatment is fine for a newspaper, book or magazine, but not your pricey and potentially easily damaged technology.
Luckily, hands-free bathroom viewing is now possible with the iProp. The specially designed mesh based smartphone and tablet stand conforms to any surface for optimal Netflix watching, Facebook stalking and catching up on emails and the news.
Say goodbye to tired arms, sore necks, and strained eyes that are the result of using your tablet. Whether you're watching a movie in bed, browsing on the couch, playing games on your trip, or doing some reading on the throne, the iProp will replace your tired arms and hold your device where it's comfortable for you.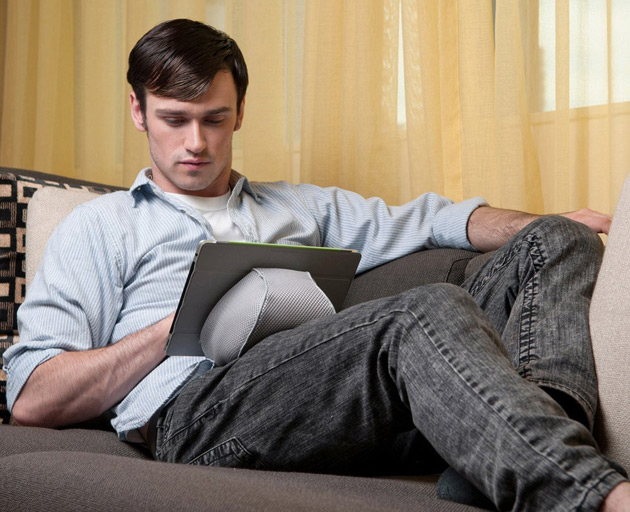 The iProp is light and portable at only 8 oz, and the unique non-slip, soft-to-the-touch silicone shelf provides the perfect amount of stability, without obstructing the tablet screen. There's also a non-slip silicone pad on the bottom of the bag which provides grip on smooth surfaces. The iProp's mesh bag will conform to any surface, providing the freedom to enjoy your tablet on both flat surfaces and soft and uneven surfaces such as sofas or the bed. Heck, it even works on your leg!
This is really a genius design, and once you use it, you'll wonder how you lived without it this long. The iProp retails for $29.99, but you can purchase it from Amazon for just $25.