Just Because It's Cold Doesn't Mean You Can't Look Stylish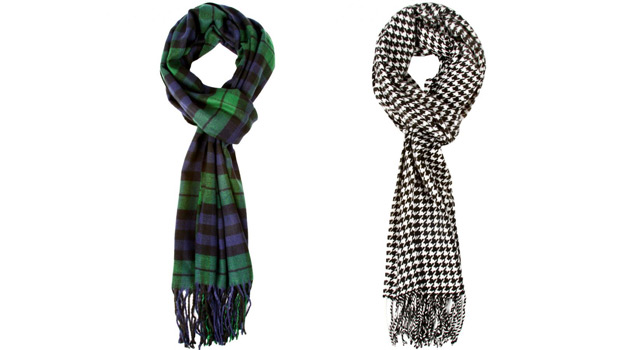 Even though many people slack off and dress comfortably during the winter months, I still like to dress nice. You won't see me heading to class in sweatpants or even worse (I'm looking at you, plaid pajama pants), I want to look presentable while still keeping warm.
That's why I began searching for some stylish scarves. Up until this point, I wasn't really a scarf man, but I was intrigued by the prospect of upping my fashion game while keeping warm in the winter months. I recently discovered Scarves.net, and after experiencing the magic of their scarves, I'm now officially a scarf man!
I picked out two incredibly good looking and simple scarves that are versatile enough to go with nearly any outfit, the Buckingham Plaid Scarf ($12.95) and the Andrew Houndstooth Scarf ($12.95). The material feels like Cashmere, and I've been getting a lot of compliments on them.
Scarves Dot Net has a great variety of scarves for both men and women.. Something to keep in mind if you're looking for another Valentine's Day gift for your girl.
Look your best this winter while staying nice and warm by rocking an incredibly unique and attractive scarf from Scarves Dot Net. You won't be disappointed!