Looking Dapper On Your New Year's Date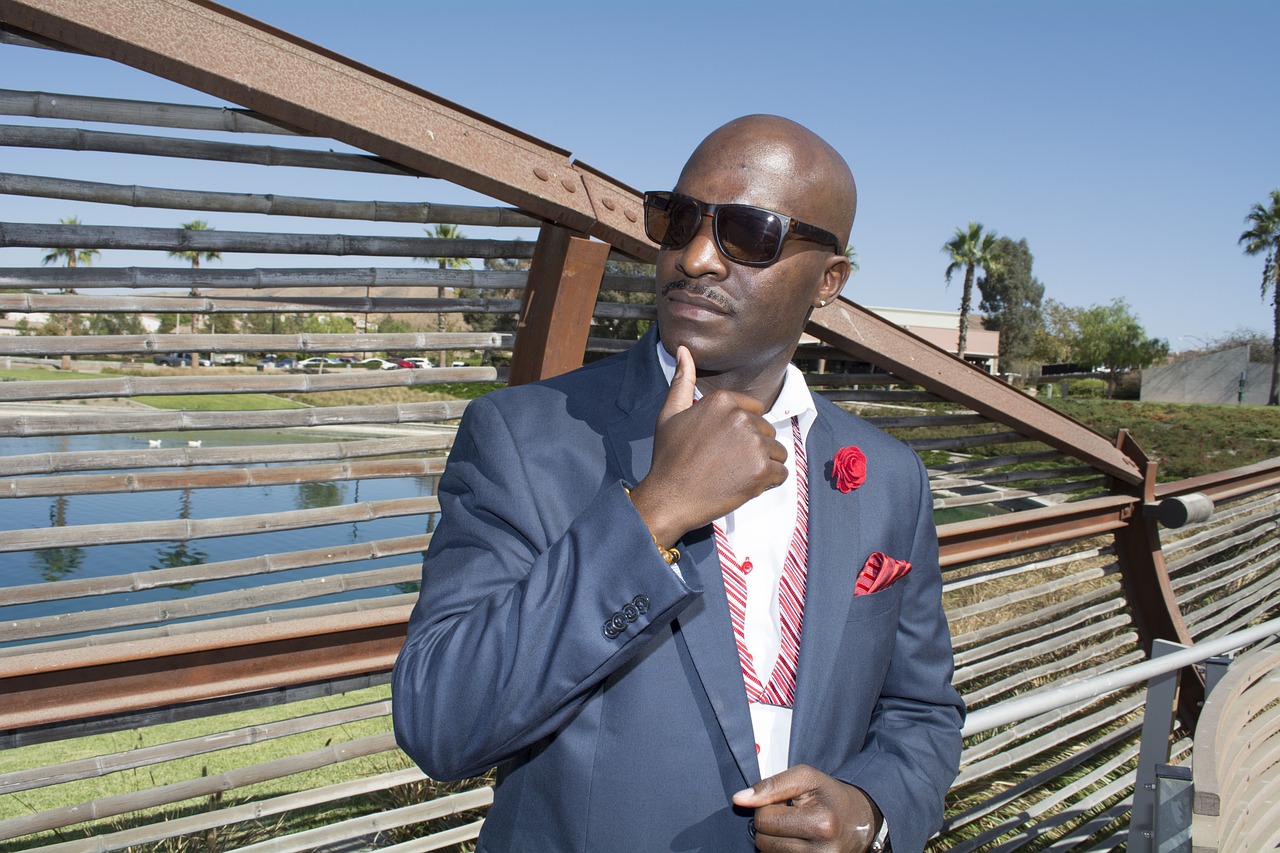 New Year's Eve is just around the corner and there is very little time to prepare for the big New Year's date. While you're busy making arrangements for the perfect candlelight rooftop dinner, do not forget to pay attention to your looks… seriously folks.
Make your best effort to look sleek as you countdown to 2014 with your loved one; the key is not to suit up, but to look groomed and well prepared for the big night.
This is also the time of the year when you can end up either overdressed or too shabbily dressed for a date, perhaps due to excitement. And experimenting with your look on a big day like this one can end in disaster.
But don't sweat, here are a few tips to get going:
Suit Down!
Unless you are Ryan Gosling (or unless you have a date at the Hilton), you cannot pull of the killer black suit look without appearing overdressed. Opt for a pair of crisp black dress pants with a suede blazer instead.
Wear dark, conservative colors like black, navy blue, and grey. Pair it with a neatly ironed collar shirt. Avoid wearing any prints at night; keep the outfit very simple and neat. You can replace the collar shirt with a semi-formal polo shirt or even a slick t-shirt. This formal yet less dressy look will make you look effortlessly handsome.
Be Well Groomed
Looking spruced up is the key for the big New Year's night. Even though the 'bearded lumberjack' look is rocking the charts these days, a well groomed man is always a vision. Ditch the lumberjack look for the night and go neatly shaven; keep a shaving/trimming kit and male waxing kit handy when preparing for your New Year's date.
A trimmed almost-there beard will look in sync with style. Opt for an impressive hairstyle for the night; the sophisticated vintage hair from the 1920s is making a comeback, so go for a more Gatsby-inspired look. Use hair products that give your hair a natural yet smooth hold.
Accessorize Well
Leave most of the accessorizing to your lady, and opt for only the necessary pieces. Punctuate the outfit with aptly selected accessories: a pair of glossy leather shoes, a black belt, and an impressive wrist watch.
Avoid wearing cufflinks or bracelets. Choose accessories in darker colors to accentuate the dark tones of your outfit.
Smell Good
For men, smelling good is as crucial as looking good (hopefully you know that by now). Start off with your favorite deodorant, followed by a cologne. Wear a cologne that pleases the senses, but do not go drenched in it; spray cologne in an amount that does not mutilate the nostrils.
If you are planning to indulge in a new fragrance this holiday season, Allure by Chanel and Portrait by Paul Smith are some great options. In the end, do not forget to dab on a few drops of musky aftershave for extra freshness.
Show Confidence
Probably the most crucial ingredient for looking dapper, confidence, is what makes or breaks you on a big date. No matter how well turned-out you look, the effort is useless unless you carry the look well.
Do not experiment with new colors and cuts on a big date; it might make you shaky with second thoughts. Wear what makes you feel comfortable, and carry it with an easy-going style. Unless you are capable of pulling off new looks easily, choose your personal style over the latest fads.
Lastly, make sure to plan ahead of time so you have ample time to prepare. Starting off 2014 together will be a special experience for you and the lady, so make sure you give this date your best shot.