Ditch The Clear This Year w/ New Year's Cocktails
New Year Eve is right around the corner, and one thing's certain — We all have something worth celebrating. So ditch the clear this year and add some character to your New Year's Eve celebrations. Leave the vodka and tequila at home, and raise a glass with one of these tasty whiskey or rum cocktails.
CARTE BLANCHE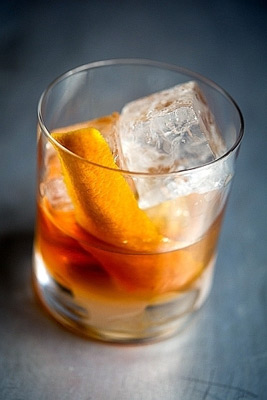 1.25 oz Crown Royal Maple Whiskey
1/3 oz Luxardo Maraschino Liqueur
1 dash Angostura Bitters
1 dash Orange Bitters
Directions: Stir & strain into a rocks glass. Garnish with a flamed orange twist and enjoy.
Why it's perfect for New Year's: This cocktail is named after the pursuit of power so as you make your New Year's resolutions to be more successful than ever in 2013, toast with this classy drink featuring the newly released Crown Royal Maple Finished Whisky.

KENTUCKY COLONEL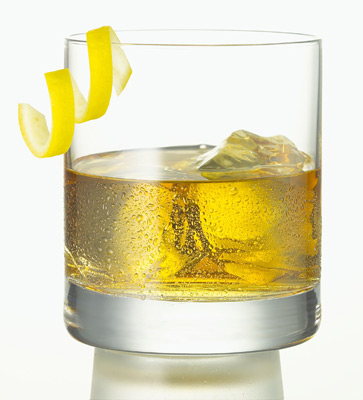 1.5 oz Bulleit Bourbon
.5 oz Benedictine
Lemon Twist
Directions: Shake both the ingredients in a shaker with ice and strain into a rocks glass. Garnish with a lemon twist.
Why it's perfect for New Year's: Ring in the New Year by embracing the birthplace of American Whiskey—Kentucky. As it has evolved and diversified over the last few years, so it will in 2013. That's worth raising a toast!

DICKEL GINGER SMASH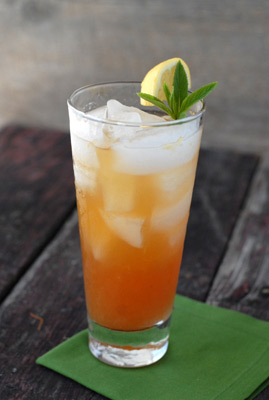 1.5 oz Dickel Rye
5 lime wedges
5 pieces of mint
3/4 oz simple syrup
1.5 oz ginger ale
2 Dashes of Angostura bitters
Directions: Muddle mint and lime into bottom of Collins glass. stir & strain all other ingredients into a rocks glass. Garnish with a sprig of mint and lemon wedge.
Why it's perfect for New Year's: Everyone wants to kick off the New Year with a smash – a Dickel Ginger Smash that is. Pour up this tasty drink for friends as you ring in the New Year with the perfect blend of citrus and mint.

CAPTAIN MORGAN BLACK AIRMAIL
Created by mixologist Toby Maloney (of Chicago's The Violet Hour)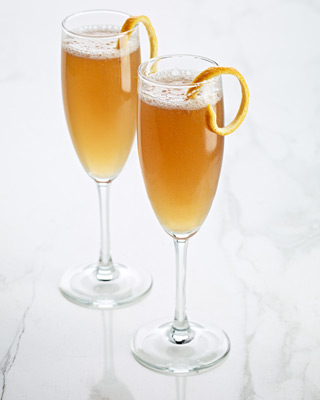 Ingredients:
.75 oz. Captain Morgan® Black Spiced Rum
.5 oz. Fresh Squeezed Lemon Juice
1 oz. Orange Blossom Honey
Champagne
Directions: Shake Captain Morgan Black Spiced Rum, lemon juice and honey. Strain into a champagne flute. Top with champagne. Garnish with an orange pigtail twist.
Why it's perfect for New Year's: Great for taking the edge off a black-tie holiday soiree or ringing in the New Year.