Learn The Hidden Secrets And Unwritten Rules Of New York City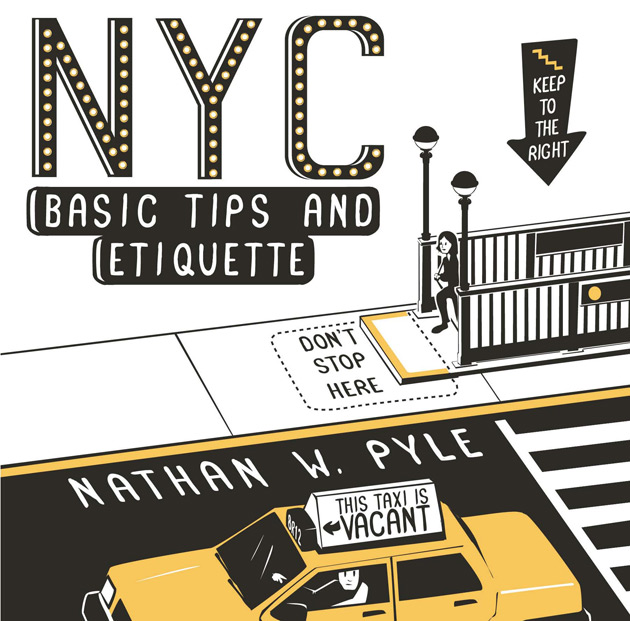 Summer is right around the corner, and travelers everywhere are getting ready to visit NYC! With a city of 8 million people, it's already quite an adventure for visitors. Questions like: Which cab do I hail?  What's the difference between the West and East Village? Is this some sort of scam? What the best way to walk down crowded streets?—and many more—come to mind when exploring the city.
Nathan W. Pyle, a city dweller originally from Ohio, has put together a friendly, funny, and encouraging guide for newcomers and visitors coming to NYC to navigate the city and enjoy it! Nathan always looked forward to living in the big city. Much to his delight NYC lived up to all the hype—but as with every newcomer, he had to learn by trial and error how to navigate in a city of 8 million people—and seemingly even more tourists.
What started for Nathan as 12 simple panels about lessons he's learned as a newcomer to NYC instantly became a viral internet phenomenon! Within the first week of posting, the 12 panels were featured on sites such as Huffington Post, Mashable, Reddit, Buzzfeed, Flavorwire, tweeted by Slate, and much more.
Nathan's used his illustrating skills and New York City-living expertise to create an incredibly helpful book that everyone will appreciate called NYC Basic Tips and Etiquette. It's filled with an abundance of useful tips, delivered with lighthearted wit and humor in simple black and white drawings, like this one here: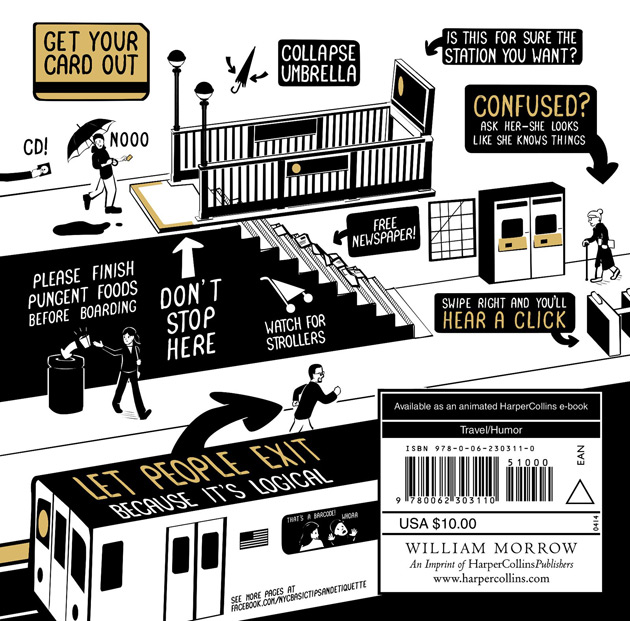 Visitors and newcomers to New York will appreciate this book because the advice is smart, funny and useful. New Yorkers will love it for its strategic and humorous approach to mastering the daily chaos of the city. This is definitely one book you should pick up if you're headed to NYC this summer!