What If Central Park Was Surrounded By 1,000-Foot Glass Walls?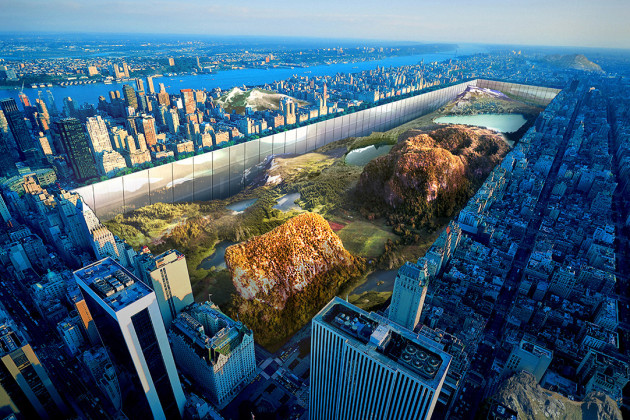 Designers Yitan Sun and Jianshi Wu came up with a radical concept, one that involves tearing down Central Park, lowering the ground to reveal the existing bedrock underneath, and surrounding the park with 1000 foot reflective glass walls. Sacrilegious? Maybe, but part of me really digs this idea.
The "New York Horizon" project won first place in the eVolo Skyscraper Competition, which invites architects and designers to conceive futuristic towers. While most of the applicants built up, Sun and Wu thought a little outside the box, opting for a "sidescraper" with a reflective façade.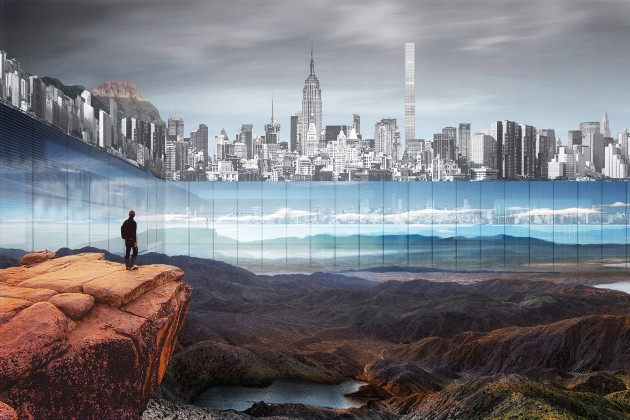 The 1000-foot tall, 100-foot deep megastructure would wrap around the perimeter of the 1.3 square-mile park and provide a total floor area of 7 square miles, which is 80 times greater than the Empire State Building. It's a novel way to approach mass housing, while working within the physical constraints of NYC's limited space.
This new Central Park would be filled with hills, lakes and meadows, "returning the park to it's natural state, when Manhattan once looked more like this." The reimagined park could then be used for hiking, climbing, swimming and other outdoor activities.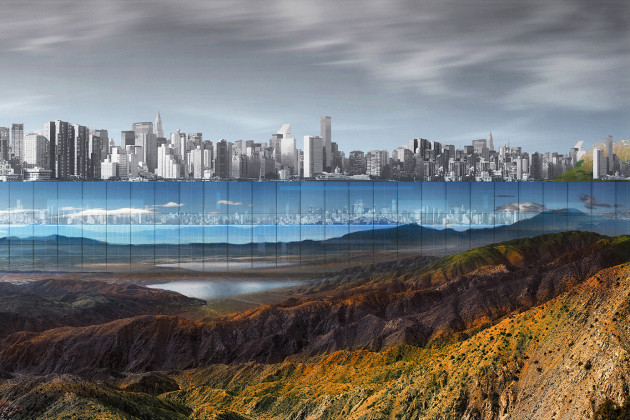 "With its highly reflective glass cover on all sides, the landscape inside the park can reach beyond physical boundaries, creating an illusion of infinity," said the designers.
While it's clear that something like this would never happen in a place as iconic as Central Park, it's a pretty interesting design concept nonetheless, don't you think?