Lovense Max 2 – A Male Masturbator For The 21st Century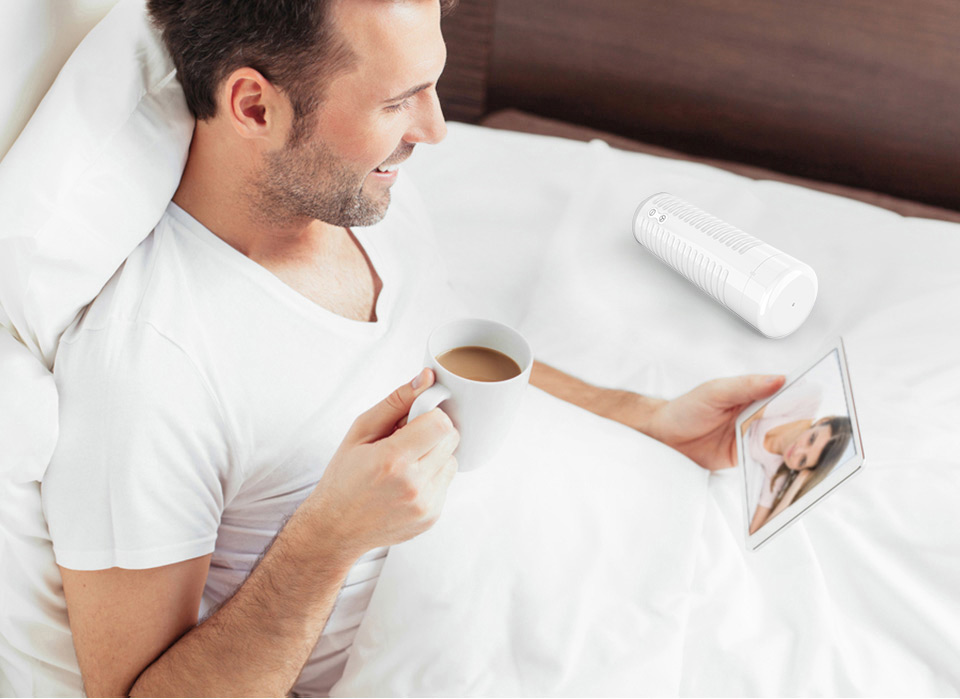 Feast your eyes on the new and improved Lovense Max 2, a high-tech male masturbator that is unlike anything I've ever experienced before. While most male toys are nothing more than a ribbed sleeve, the Max 2 adds suction, vibrations, and 360° contractions to the mix, making for an ultra-realistic experience that's hard to beat.
While I've tested out toys with ribbed sleeves or vibrations in the past, I've never used one that combined these two sensations. And sure, they make for an enjoyable experience, but nothing too earth shattering. But when you add the contractions to the equation, that's when things get a whole lot more explosive.. literally.
The Lovense Max 2 can deliver deep, strong contractions that essentially milk your cock, just like the real thing. You can control the intensity of the suction to find that sweet spot, choose from the various vibration settings, and then just sit back, close your eyes, and let the Max 2 do all of the heavy lifting for you. Heck, some people have reported having hands-free orgasms with it, but I haven't gotten there yet.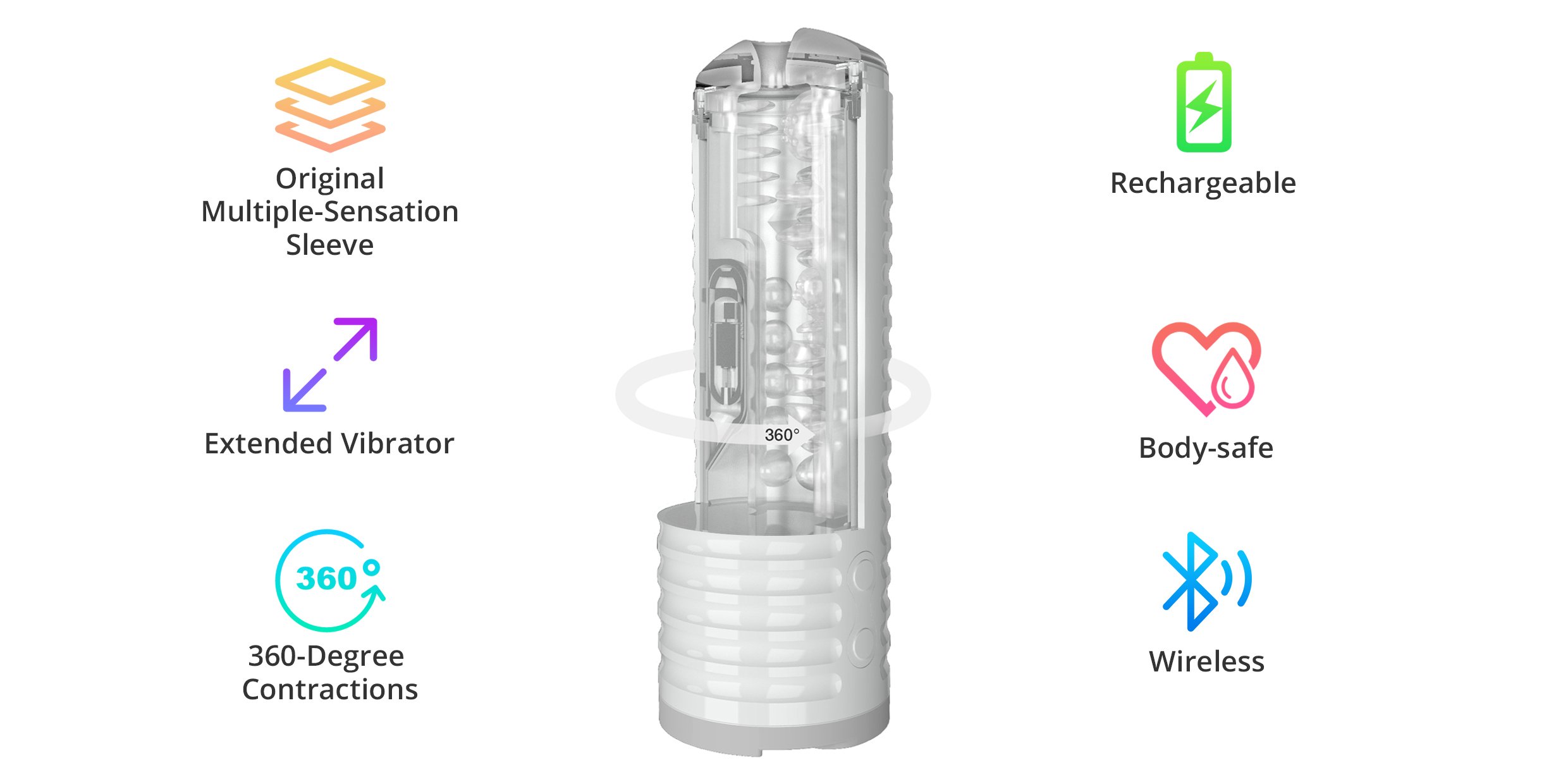 A word of warning – the contractions are loud, so make sure no one is home while you're using it. Or else you'll walk out of your room to a whole lot of stares.
You can switch between 7 default vibration settings (low, medium, high, pulse, wave, fireworks, earthquake) and 3 default contraction settings (subtle, mild, deep) simply by using the buttons on the device. But if you download the Lovense Remote App on your smartphone and connect it to your Max 2, you can create your own vibration and contraction patterns, or try one of the many custom patterns that other users have uploaded.
If that's not enough, the Max 2 can also be controlled from miles away, perfect for those long-distance couples who want to have some fun together. It can even pair with the Lovense Nora (a vibrator for women with Bluetooth connectivity), allowing couples to have virtual sex. Isn't technology grand?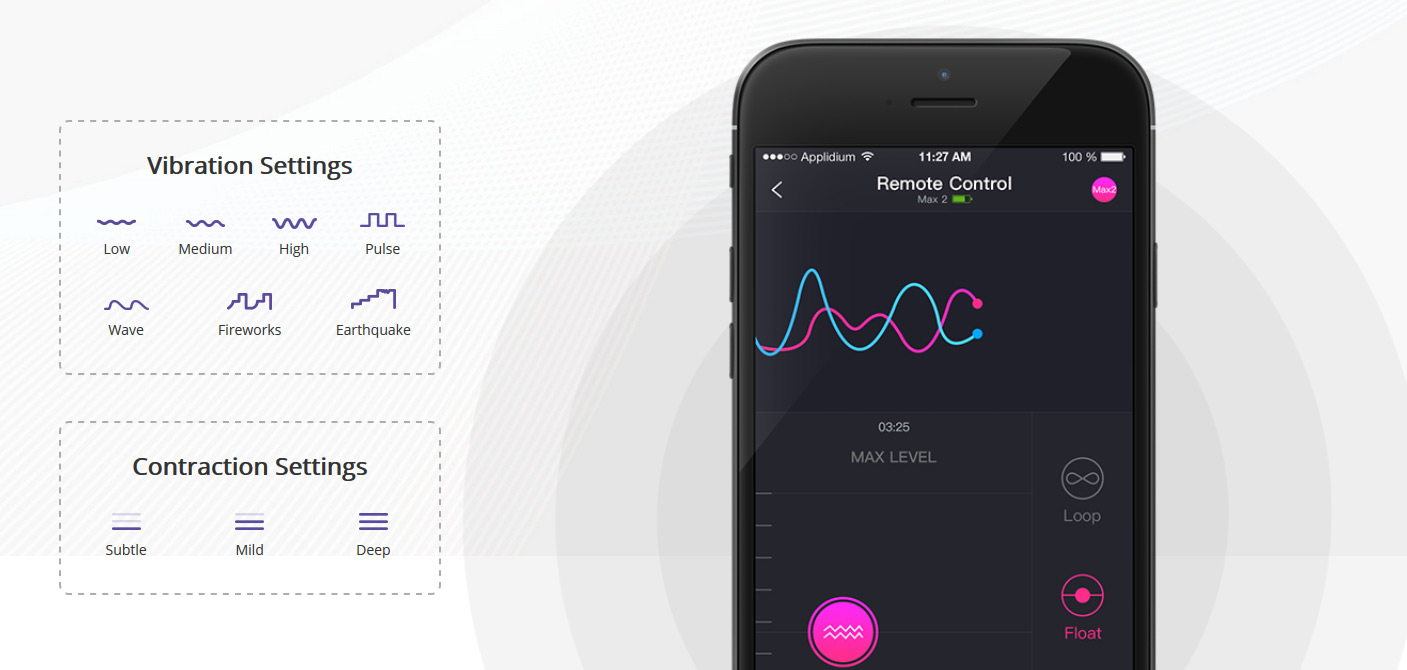 Lastly, the Max 2 can sync with the soon-to-be-released VR game Mirror Life, allowing you to "have sex" with a sexy avatar and feel like you're right there in the action. I was honestly most excited to try this feature out, but try as I might, I could not get it to pair with the game. I saw a number of other people on the support forums experiencing the same issue, so hopefully it's just a bug that will get worked out.
To me, the Mirror Life integration is just icing on the cake, so it's not going to take away from my feelings about the Max 2. Overall, I was really impressed with it, and I'd highly recommend it to anyone looking to add a little excitement to their solo sessions, or for those who want to bridge the gap in their long-distance relationships.
The Lovense Max 2 sells for $109, and the Max 2 and Nora combo sells for $210. For more info on the Max 2 and the rest of the Lovense products, visit www.lovense.com.