LELO F1s Developers Kit Red Review – Meet The Future Of Male Sextech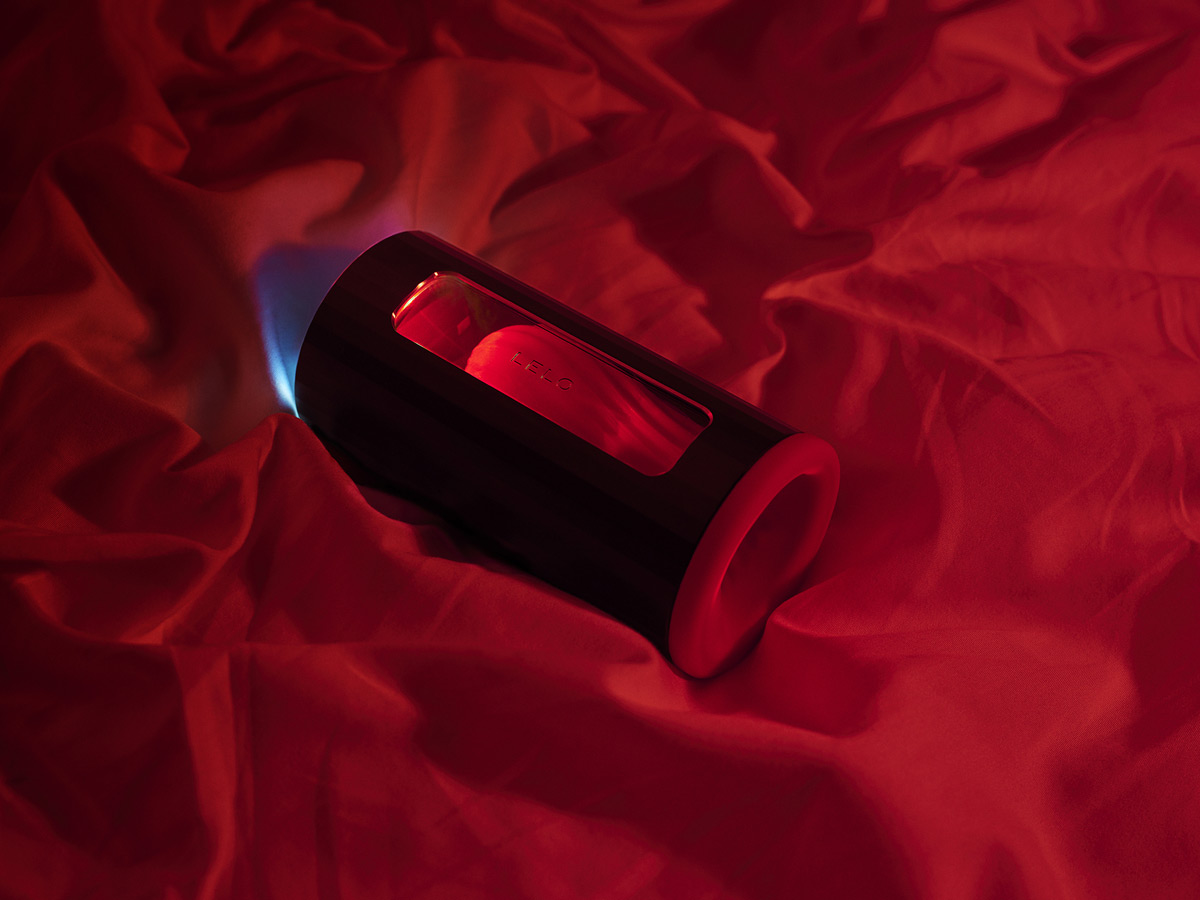 When it comes to sex toys for guys, our options have been limited to low-tech strokers and the likes, while women have seemly endless toys to choose from. But LELO, a leading designer of high-end sex toys for women, has blessed us guys with a game-changing masturbation device that is so good, you won't even mind being stuck in self-isolation.
It's called the LELO F1s Developers Kit Red, and it brings the stroker concept into the 21st century, bridging the gap between technology and nature for the most pleasurable experience possible. While it may look like your traditional stroker at first glance, there's way more going on behind the scenes to help you blast off like never before.
The LELO F1s uses powerfully intense dual motors, Cruise Control and LELO's revolutionary SenSonic technology, massaging you with deeply satisfying sonic waves for an entirely new, completely mind-blowing sexual experience. Not only that, but there's a Software Developer's Kit (SDK) available so developers can create their own apps for the F1s.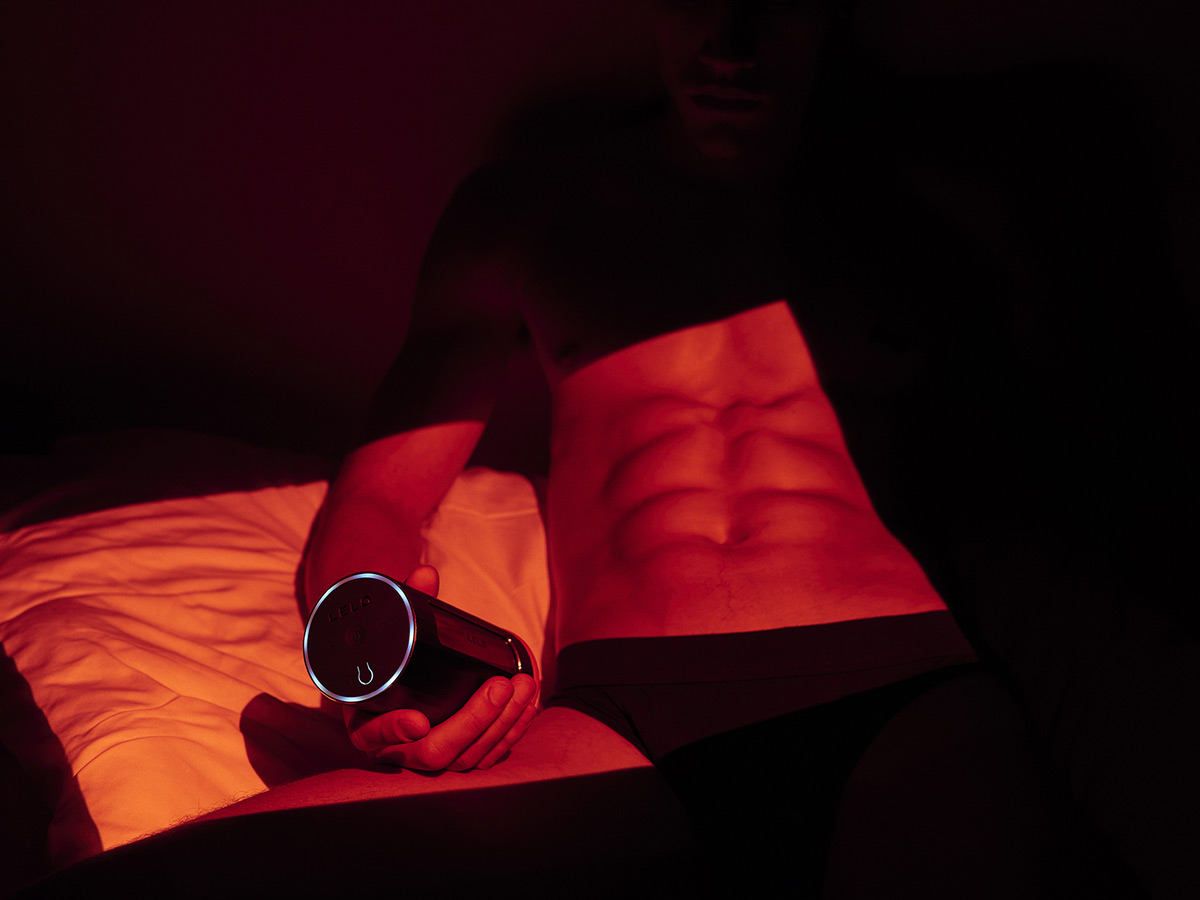 We'll circle back to that later, but let's first talk about how the F1s feels when you are enjoying some alone time. In a word… explosive! Literally and figuratively. While I've played with some motorized strokers that use vibrations or milking to get you off, LELO has taken a completely different approach, using their patented SenSonic technology that made the LELO SONA the world's best-selling sexy toy of all time.
Instead of standard vibrations, one motor emits powerful sonic waves that permeate deep into your penis, making it feel as though it's resonating pleasurably from all directions all at once, instead of simply tickling the nerve endings on the surface of your skin. Meanwhile, the other motor delivers conventional vibrations. The combination of these two stimulants is unlike anything I've ever experienced before.
The sonic waves feel similar to the way a large speaker reverberates throughout your body that penetrate deep within for a more fulfilling sensation. Also unique to the F1s is LELO's Cruise Control function, which ensures that you never experience a power drop when the motor is put under strain. Instead, it intelligently monitors and controls the intensity to ensure you get a completely seamless, uninterrupted experience.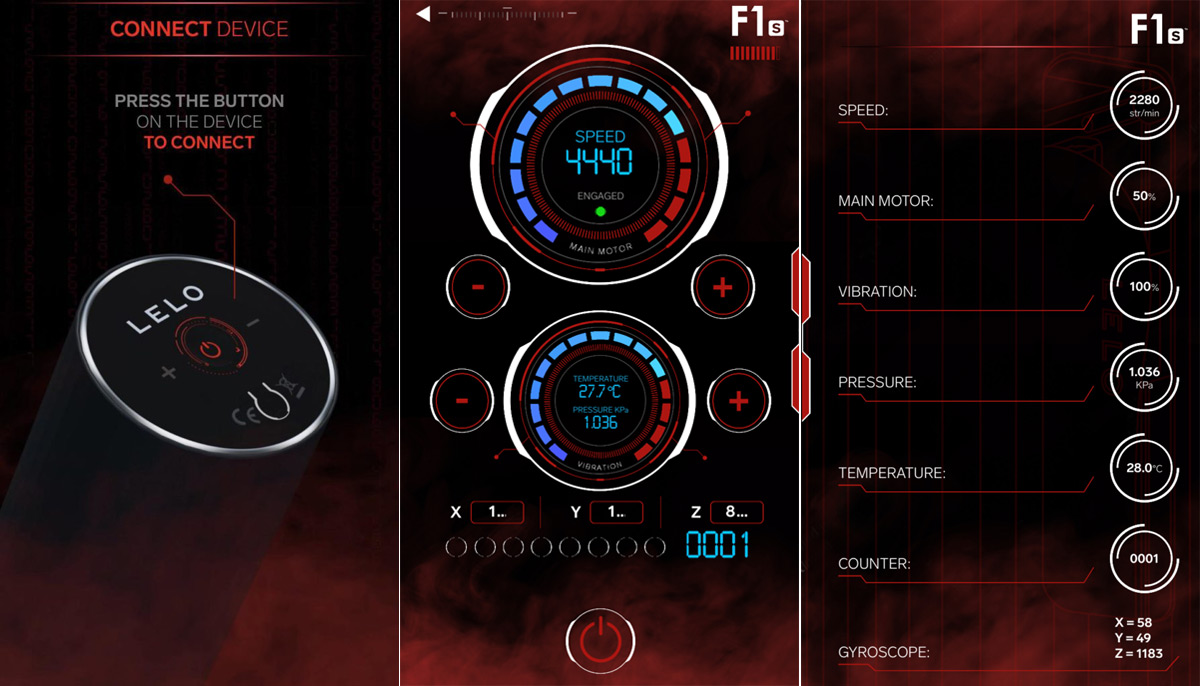 While you can rip open the box and go to town in manual mode using the + and – buttons on the top of the device to cycle between the eight default modes, you'll definitely get a lot more out of the LELO F1s if you download the app. With the app, you can adjust the two motors independently, each with 15 levels of adjustment. The possibilities for this automatic male masturbator are just endless.
If that's not enough, LELO offers a free SDK that allows developers to interact with the F1s and potentially develop a game or app that fully utilizes it. Imagine a naughty game where you're having sex with a woman on the screen, and the F1s reacts accordingly, using the ten sensors inside to deliver an ultra-realistic experience. That could be a ton of fun. This part is still in it's infancy, but the sky's the limit here.
Overall, there's a lot to like about the LELO F1s Developer's Kit Red. For too long, us men have been left out of the sextech revolution, but we're turning a corner here with this remarkable piece of technology. It looks sleek and futuristic, it feels amazing, it's waterproof (making for easy cleanup), and it can even be used to increase your stamina and delay climax, should you want to. If you've got a partner, you can even give her your phone and let her take control of the app, which could be a lot of fun.
The LELO F1s Developers Kit Red sells for $169.00, and while that's a lot of money to spend on a toy, we think you'll be more than pleased with your purchase.
Disclosure: This is a sponsored post on behalf of LELO F1s