Top 5 Sex Toys Every Man Should Own
The 5 must-have personal and totally guy "accessories" that only he will ever understand!
If it keeps him occupied…
Next to the growing rate of 30-somethings and middle aged men who are suddenly into Legos and Star Wars all over again, along with their Xbox or PlayStation and the car/motorcycle they just had to have, it seems there's a growing trend for the new breeds of alpha male wannabees to have a selection of premium, overtly-sexualized accessories also.
Hey, if it's less than a box of bricks I still stand on at 3am (didn't we go through this with our oldest?) and I don't have to sit through three hours of epilepsy-inducing, migraine triggering noise that sounds like a hall of cats in a bag, I'm all for it.
What's that? It makes him better in bed? Tell me more…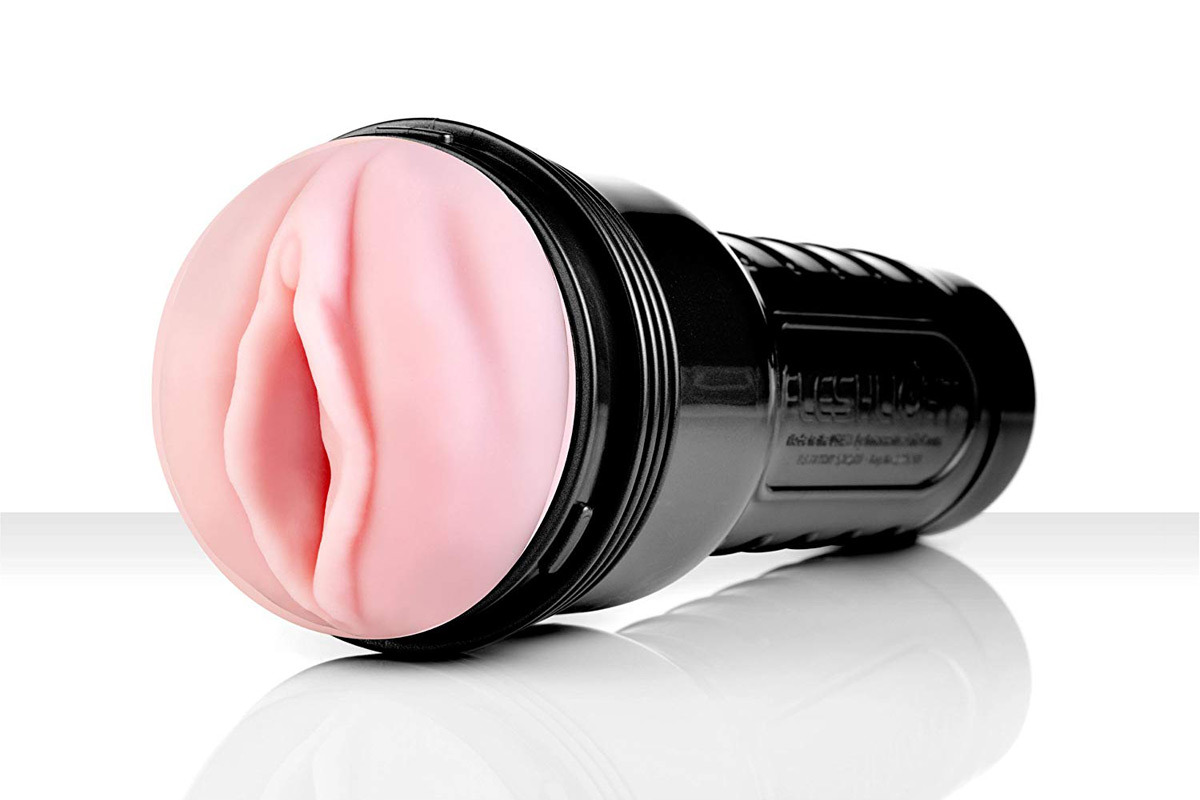 Unlike sophisticated females, guys have this annoying habit of starting to pleasure themselves as soon as they're biologically capable, and often with such voracity and intensity; they train themselves to cum in just a few minutes (or less). "Sorry, honey." He never reads these anyway. But there is a very clear and defined difference between lack of control and a clinical condition, so if in doubt, get it checked ASAP.
The solution? Could it be a slow-down maybe talk for a while first type of arrangement? Nope. But the next gen accessories for the man in your life do range from crazy simple, to literally android women who even sweat and swear like pirates as he stuffs them like a barbarian.
In no particular order, but all worthy for consideration based on your budget and desire to see your man happy, here's 5 must-have sex toys for the guy who has everything. He does have you doesn't he? Surely that counts as everything…
A life-size, interactive sex doll: Some serious coin for a good one, but it will do everything except leave him, so if he's buying, let him have it. It's like Mormonism for regular folks. He can have a second wife, but you'll still have to do everything. But, she can take him places you won't, and on those days when you just don't feel like it, it's potentially win/win!
The Fleshlight: The best-selling male masturbator series ever, basically a soft vagina or anal opening leading into a textured tunnel, lovingly encased in hard plastic to disguise the fact it's a jerking device.
The realistic pocket pussy: Available in a universe of styles. It's a cheap alternative to a Fleshlight, and he can take it with him. Yes, he can. And he can feed it and wash it too. Gross. That was funny though.
The C-ring: Makes you both scream and is cheap and effective, also an infinite range of styles, with some that vibrate and have clit ticklers, or even some with prostate stimulators. A good idea to please both partners as well as work on his technique while he 'trains' in the shower.
The prostate plug: More popular by the minute, and definitely not gay anymore. Guys who want to experience the ultimate in male sexual potency and potential haven't lived until they've had a buzzing worm-shaped thing three inches up their ass.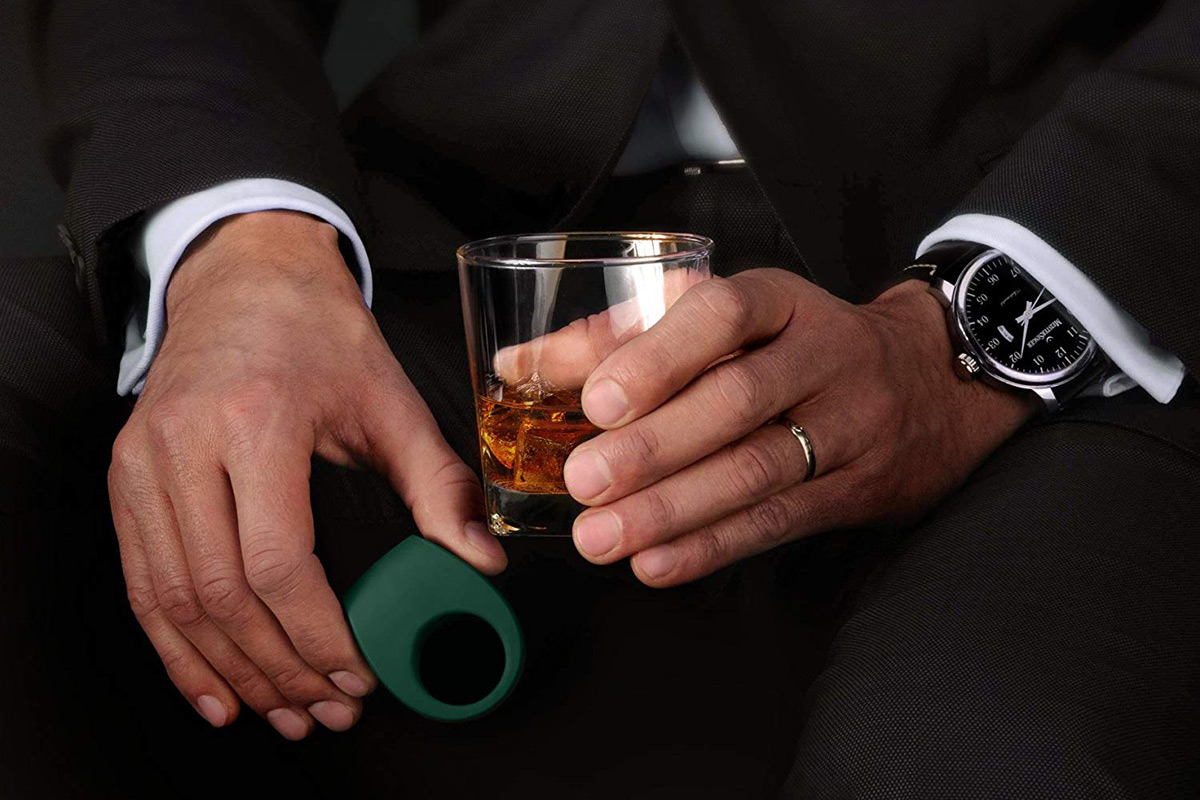 Not wanting to take anything special away from the choices, but it's natural for a girl (or guy) to be miffed when their man chooses a rubber toy or realistic pocket stroker over the real thing. What's important is to have open communication about things. If he's using a Fleshlight and disrespecting you, maybe look for a new man instead of a finer toy for him to play with.
But, if you can incorporate any of the above into your existing play together, and he can use it when you're not around or at work, and if it helps him to perform better, then it can't hurt.
Erectile Dysfunction
It happens to all guys at some point, sometimes for quite a while. They just can't not ejaculate quickly. Some say it starts in puberty, with all those hormones racing to release that seed as quickly and as plentifully as possible. Others cite a change in male hormones, stress or any number of other reasonable, contributing factors.
For him, it's less than ideal, and can lead to serious self-worth issues, as well as much less fun time. There's tons of ways to overcome this, and a helpful and understanding partner is the best first step.
If he can't get it up, medication isn't the only option. There are toys such as penis sleeves that he can use not only to help him keep an erection but also to let you experience a new kind of pleasure. Most cases of erectile dysfunction are temporary, and there are several treatment options for it. While he's undergoing treatment, you can explore new things together to keep the passion going.
Whether it's non or premature ejaculation, or any other performance issue like death grip syndrome, any of the aforementioned accessories can be used, in conjunction with solo or shared masturbation and play, to help retrain the premature response by working up to and pausing prior to the ejaculation response. It takes practice, but it can be fun!
He might feel better to practice on his own for a while, until he sees some improvement and is willing to (literally) have you lend a hand once he feels more confident. So don't be too hard on him if he wants to go it alone, for the first few weeks anyway. Let him go it alone and be supportive, then, after a time, replace his realistic pocket pussy with your own hand, and then you can really put him to the test, and help him along the rest of the way yourself.
Sexual Performance
Performance issues? Most times. If it's a real issue physically and mentally, you can seek help through your doctor, they're trained for that stuff and they really can help.
Everything else? I sure hope not. It grinds my gears some days, but the day he stops being a try-hard teen all over again and starts yelling at the news or complaining about the cost of living like my grandpa did, then I'll wish I never said a harsh word about his backward cap or those damned Lego bricks. Star Wars? Meh, that's another story, in a galaxy far, far away.
In a healthy relationship, it's a two-way street, and instead of trying to pigeon hole our partner, to really love them instead, which means to be there for them when they really need it, as well as tolerating a bunch of stuff we can tell ourselves that they don't.
Part of great sexual health is to be open rather than closed, to new ideas, and to new things. This is especially true when the old ones clearly aren't working. It might not be your thing, but if he likes it and it helps him to build his self-esteem and get physically stronger 'down there,' it's a no-brainer with no real arguments… Except maybe whose paying for the life-sized android.
And no, he won't know you played with her while he was at work. Ssshh, some secrets are definitely worth having!
"Touché!"